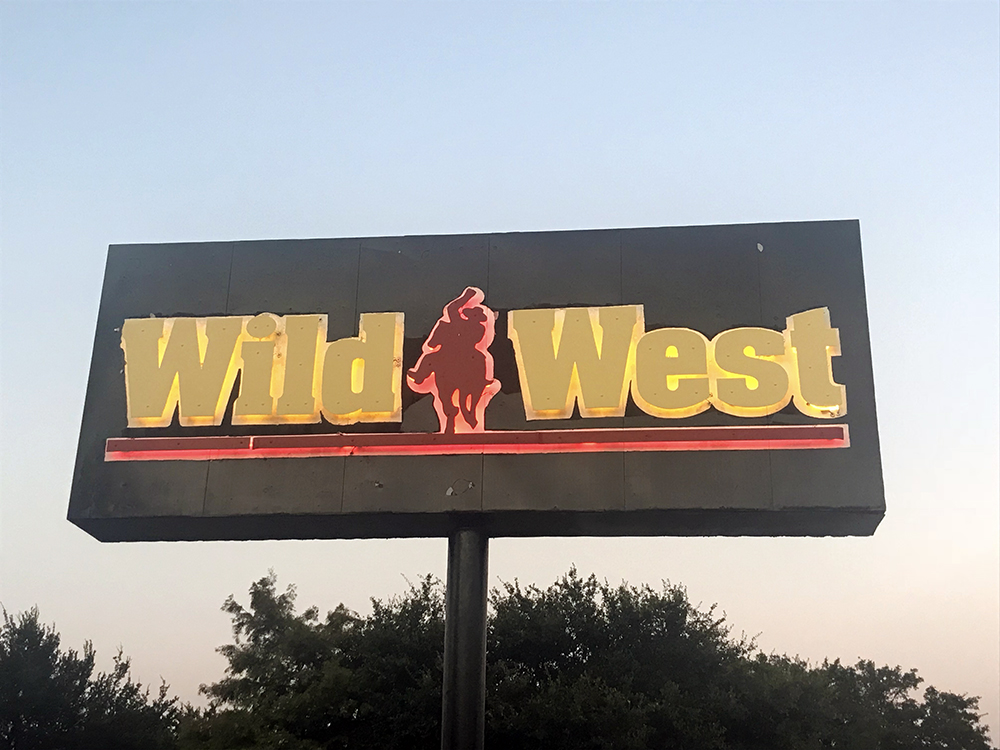 Satirical Snapshots Bringing You Whimsy On A Wednesday On A Thursday! 
A British gal once went to Texas
They said, "I hope she don't Hex us!'
Cos her ways are quite strange,
Keep her well out of range,
Cos these Limeys are somewhat infectious!" 
Boom Boom!
I'm sorry, the insane heat is getting to me. I thought I'd acclimatised, especially when a cold front of 95 degrees came in for a day and I had to put my cardigan on cos it was a bit chilly.  What? I think my brain has actually fried. 
Mamma Mia – Here I Go Again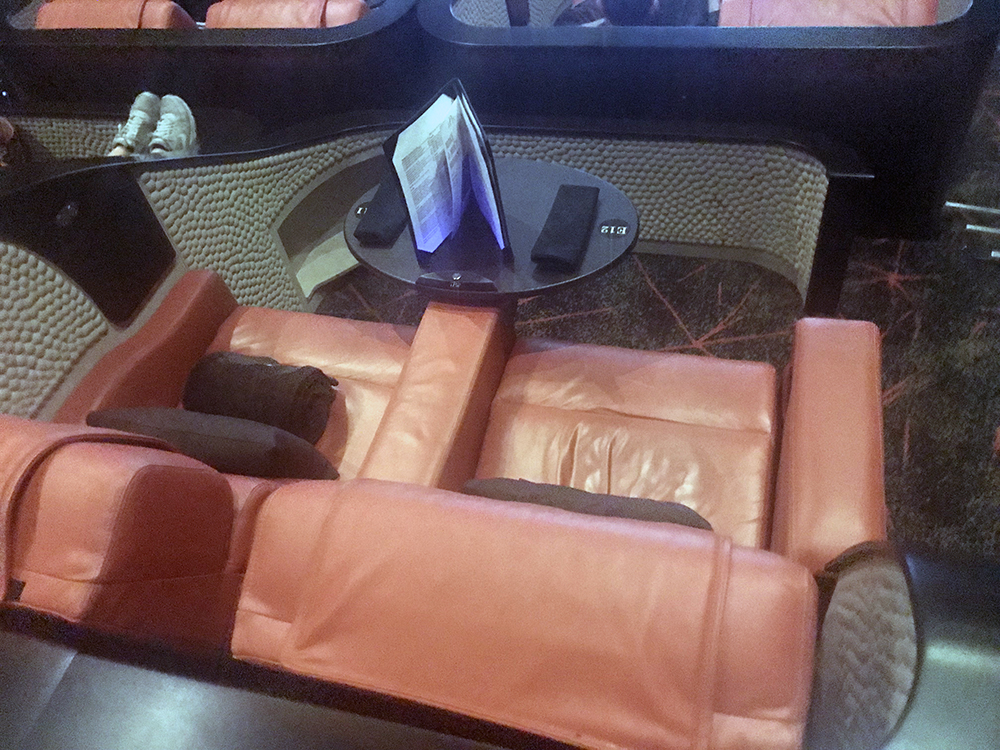 I went to the cinema. I say cinema but it's more like a night at The Ritz with a big telly.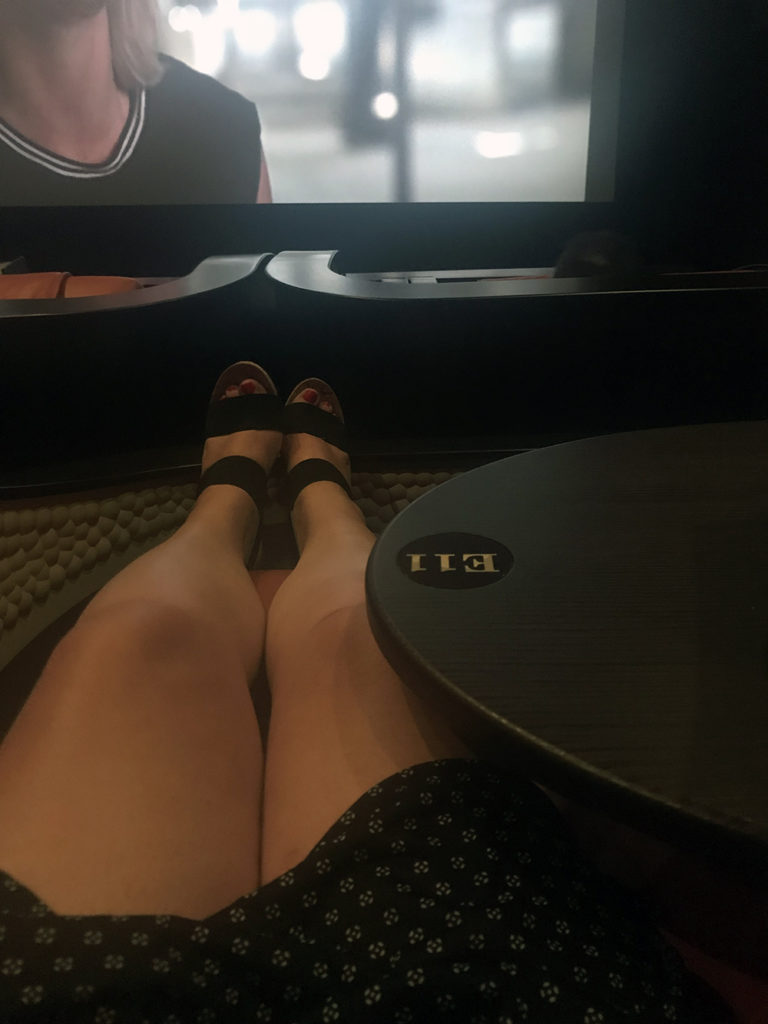 As you can see, I got a booth of two leather chairs, reclining ones no less,  a blanket, cushions and a table to host my cocktail and nibbles. Yeah, you also get a butler.  I could get used to this malarkey.  
Silver Wings And Other Things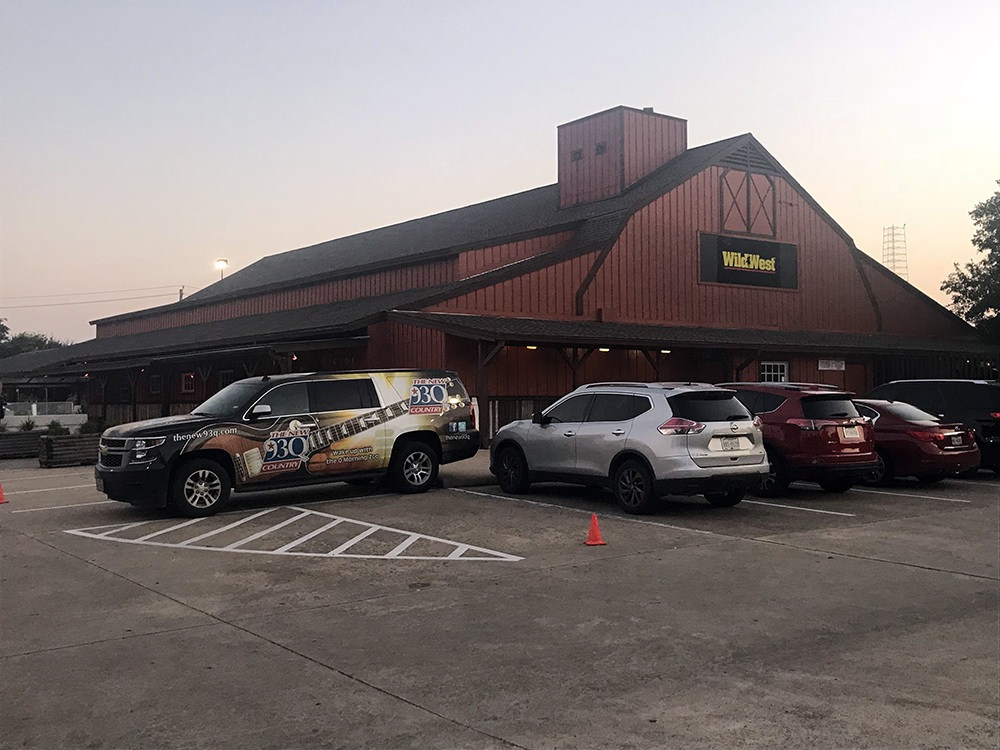 After which, what with all the Abba singing, it was decided that I should visit my favourite haunt known as The Wild West Honky Tonk. I bloody love it here.  Seriously, I feel like I've walked into a movie.  It has that all American old school feel about it. Guys will ask you to dance in such a proper nice way without any agenda whatsoever. It's like fairytale land.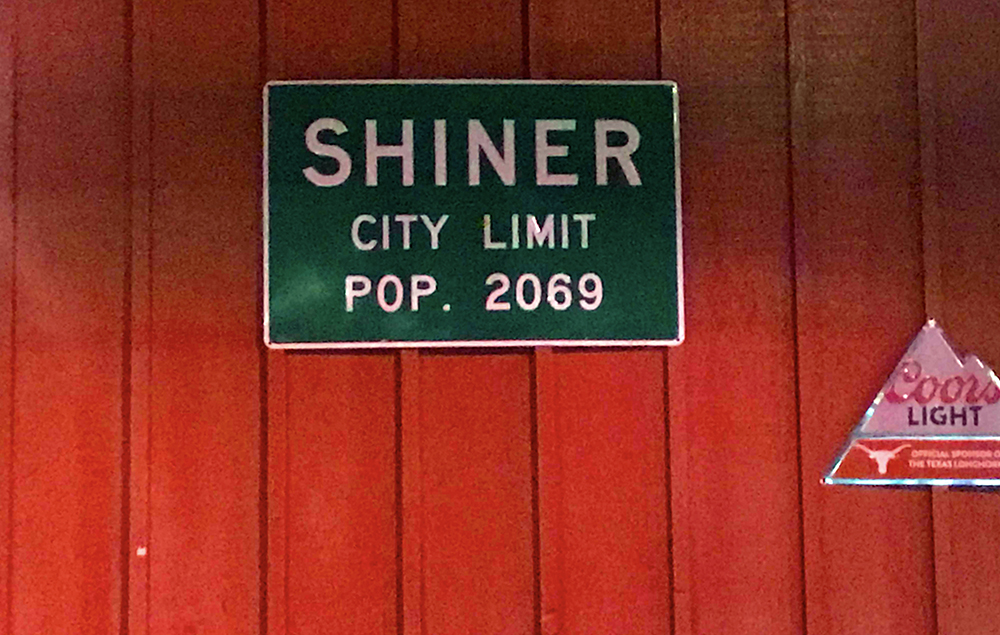 "Ma'am, would you like to dance?"
"LOL!  I love it when you all say that!  I feel like a proper princess! Ha! "
This response with an accent instills major fear into Texan males.  But, being the gallant type, they stand strong and offer out a hand.
"Look, I can't remember this two-step business so you probs won't wanna dance with me cos it'll be like a lesson in hard work."
"That's no problem, ma'am, I can show you."
See what I mean?  "Your call, cowboy."
And so it goes.  And then you are delivered back to your seat with a thank you and a smile. 
Southern manners are now my benchmark.  If you can't talk to me like that, don't talk to me. My standard has been raised to Royal status. 
And then I met Mr. 747, as I like to call him. 
"I live in a plane," he said. 
"Right you are. I'll have whatever he's drinking," I said to the passing Daisy Duke lookalike waitress. 
"No, I do. I have restored a 747 into a dream pad and it's in the middle of a field on the outskirts of Houston."
"What's up with a standard issue home?  Don't you like stairs?"
"It was a dream of mine since a child when I watched 'The Magician,'" he declared. 
*Hmmm….slightly psychopathic, I mused. Maintain situational awareness and stop drinking Margarita,* my inner nouse said. 
"Here, take a look."  He passed over his mobile phone.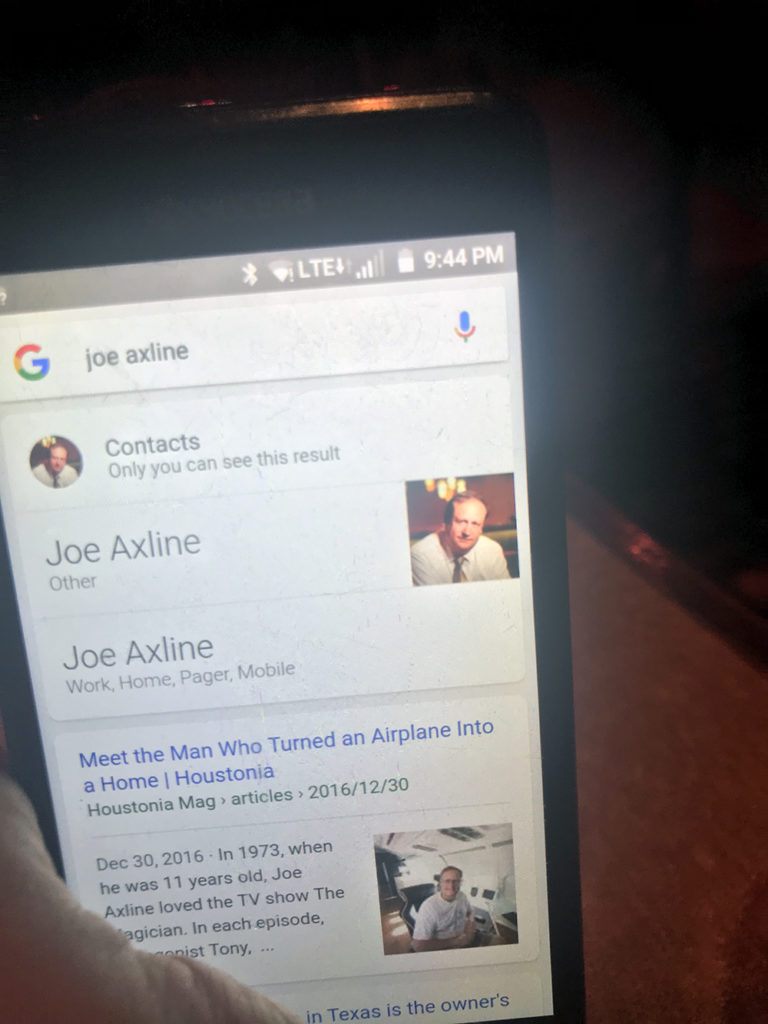 Lo and behold there he was all famously over Google and Global National Tabloids as 'The Man Who Lives In A Plane.'
"Would you like to dance?" he asked.
"Do I get free wine, a selection of movies and a chicken curry before we land?"  
Whoosh – like a 747 over the Atlantic ocean. 
"I'd like to show you underneath my cockpit if you ever come out to see my home," he said whilst I was trying to master the art of Polka dancing. 
"That's what they all say, pal.  Ain't nothing under your cockpit I ain't seen before, laddo."  
"Oh no, I don't mean like that! I have a place underneath called 'The library'. I think, as a writer, you'd like it.
"I think as a person who wants to stay alive and not end up in a modern day twist of Psycho is winning this battle, but thanks and all."
Anyway, feel free to read all about Mr. Joe Axline and look at his Fly-Rise.  If you play Pokemon Go there's stuff to be had here, so I'm told…
Planes, Lames, And Automobiles
On a visit to a little Texan Town, stopping off at Buccy's which is just awesome, I found myself a horse.  There it was just standing by the shop front without an owner and I figured it would be good for me to get back in the saddle and master my giddy-up.  Hours I sat there. 
Nuffin'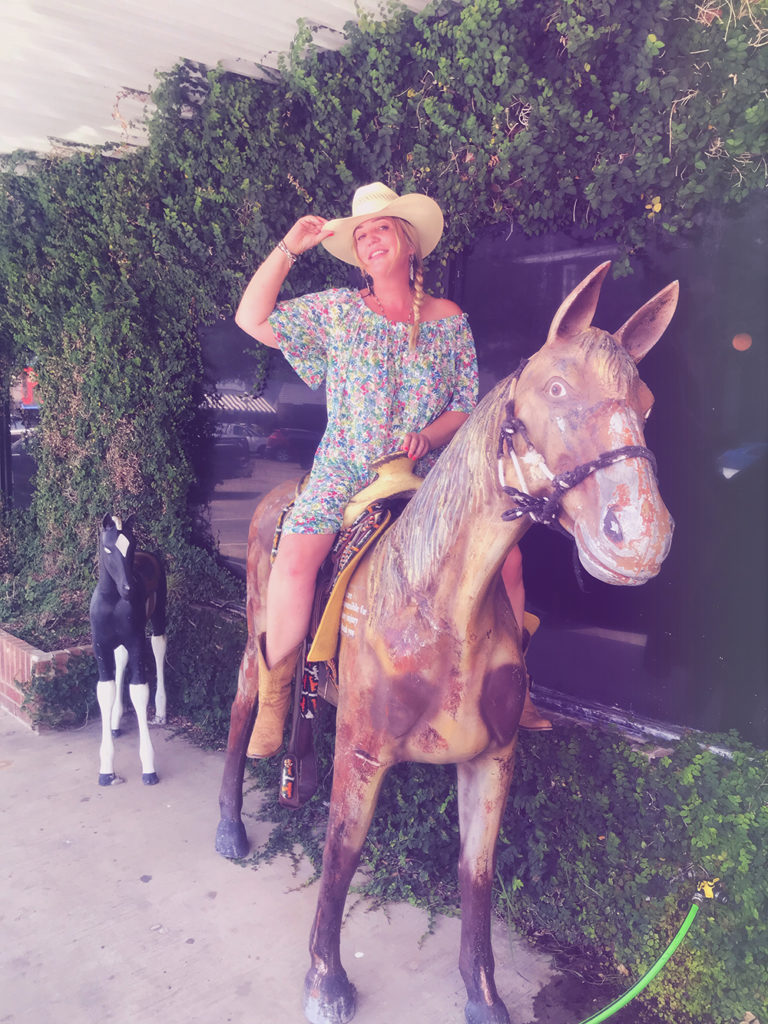 In the end, the restaurant told me to get off and let the other kids have a turn.  
More horsepower in a car anyway. Bovvered. 
I then went Pick- Up truck shopping since I wasn't having much joy with 'osses. 
Here is my new pick-up.  It's a little on the small side but coming from England I decided that it would be prudent to keep it simple.  Size isn't everything.  Although Texans would vehemently disagree.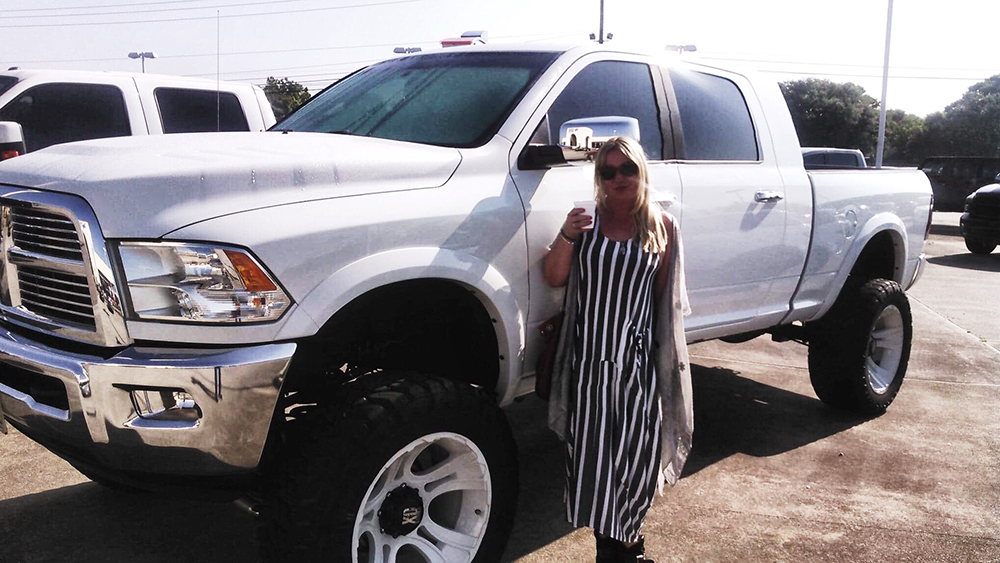 Talking of Disagreements…
I always change the SIM card in my phone when I get to America so I can have a local number and not get ripped off to the tune of thousands by my overseas contract.  I learnt that sucker the hard way.  I get this from T-Mobile and nine times out of ten it goes without a hiccup.
Hello Karma!  Well, it's been a while, hasn't it…
They swiped my bank card several times, stuck a SIM card in my phone and wished me a good day as is the norm.  Ah, but, that wasn't quite the end.  Apparently, my card didn't work so I ended up paying cash and silently cursing my bank for being over cautious when I'd told them I was coming to The States. 
A few days later I had a notification that the card had indeed worked and I'd paid three times.  Off to T-Mobile I went asking for a refund.  Despite the fact that I had receipts, bank evidence and the shop staff were in total agreement of this, they wouldn't refund me.  
ERRR, I'M SORRY, BUT WHAT? COME AGAIN? WHAT KIND OF SKULDUGGERY IS THIS?
It is somehow beyond their capabilities to refund money despite their error and they asked me to take it up with my bank even though, I clearly pointed out,  it wasn't my bank's fault. 
Not used to this level of ineptitude I refused to accept this utter rubbish and repeatedly asked them to justify their illogical logic and pay up. 
I then got hauled out of the shop by my friend before I got arrested. 
Arrested! 
Ha!  What?  For free speech against muppets?  
This was followed swiftly by The Comcast Rep visit.  I'd already missed one visit due to the guy rolling up, not ringing me, and buggering off five seconds after he got here.  Let me tell you that ten days without internet and TV has resulted in me having to entertain myself and the realisation that I'm way weirder than I first thought. 
Anyway, I waited ready to pounce on the next guy in the lobby so he couldn't get away so easily. 
"Blah, blah, blah," he said.
"What?"
"Blah berg dee bing dong blurb"
So.Help.Me.God.  Why me?
Turns out the Comcast guy was from Nigeria and I couldn't understand a bloody word he said.  
Hours, it took.  And then he went and told me I was only booked for internet and no TV.  It took eight years off my life trying to work out that sentence but when I did, T-Mobile paled into insignificance. 
I marched to the front door and double locked it. "Listen up, errr, whatever your name is, you ain't leaving this pad until I've got at least 85 channels of rolling commercials so I suggest you get onto the powers that be and get it sorted."
Listening to the conversation between the Comcast rep and his Head Office was like listening to The Clangers on an Acid trip. 
However, all ended well and  I have got a remote control that I can talk to which is giving me cause for frustrating entertainment because I don't remember the names of your channels.  
And in-between that endless joy, I try and decipher the random text messages I receive from outer space.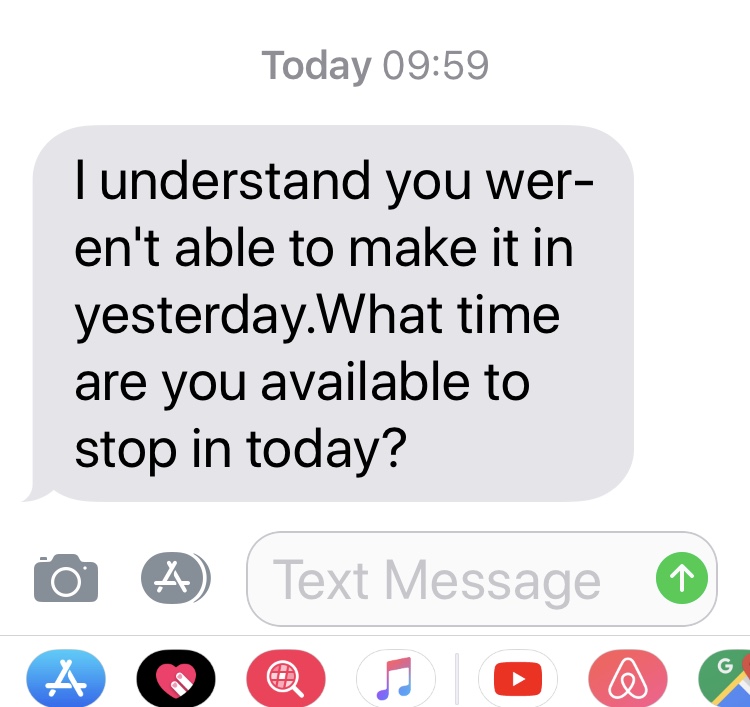 What?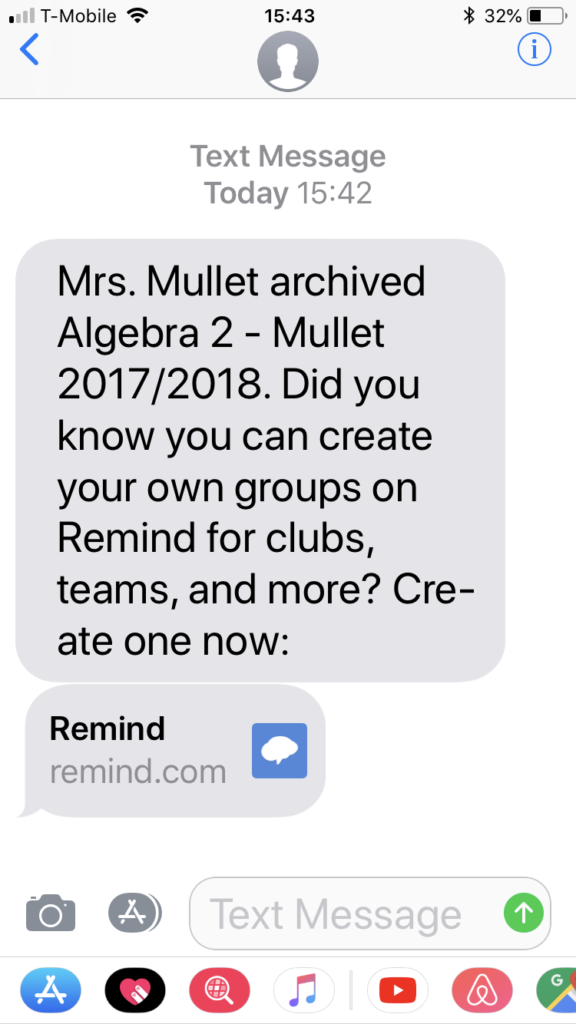 Who is Mrs. Mullet?  Nobody cares.
Talking of Entertainment…
I find that most people in shops, restaurants, and businesses in America are very kind and giving.  I have already acquired many things for nothing just by asking if I can have them.  I don't even have to put my Emergency Clown Nose on.
Here are two of my favourites: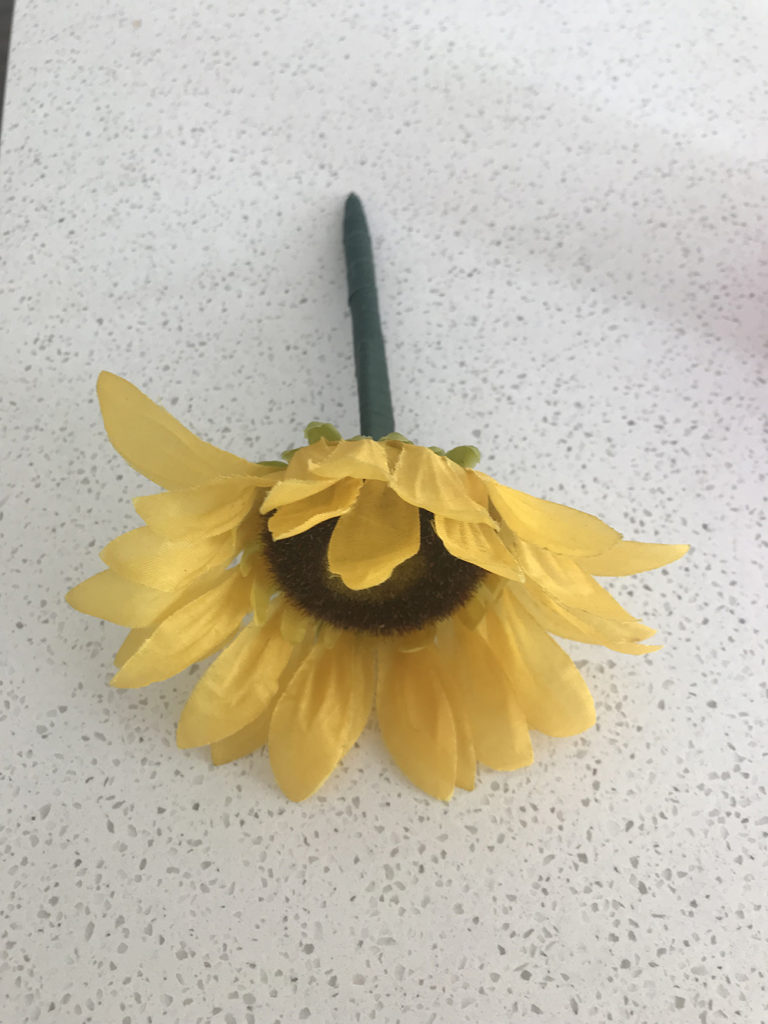 The Sunflower pen. 
I was given this at a Mexican restaurant.  I find it amusing to sign things with this floral biro and only wished it squirted water.  I got another nice pen from a girl called Kitty who has an obsession with stationery just like me and kindly let me have her latest, pastel green, gel Papermate. I nearly cried.
But my favourite is this…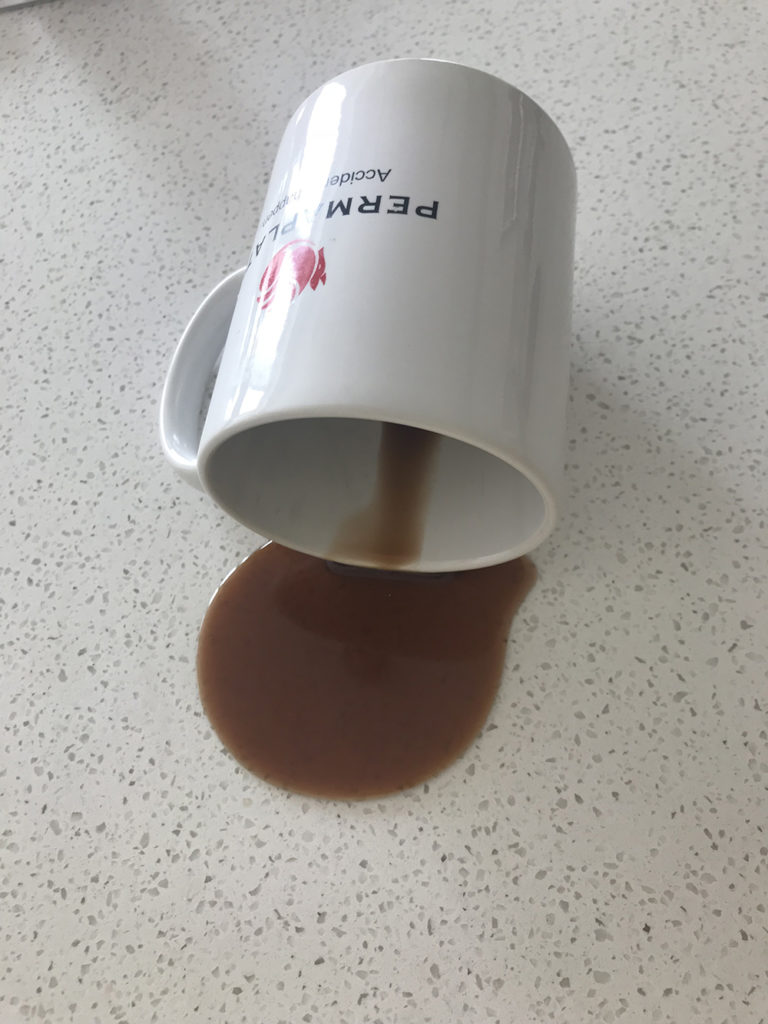 Oh no!  You spilled a drink!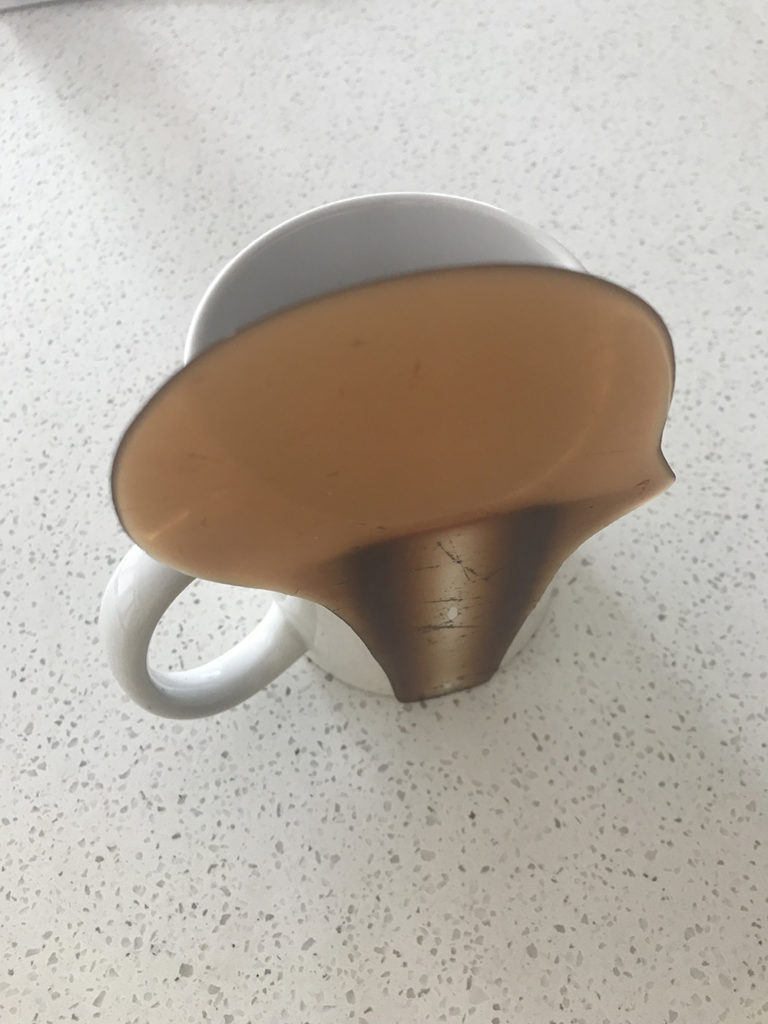 Haha!  Not really. Total wizardry trickery!
I managed to talk my way into getting this and I love it!  Hours of entertainment making a mug out of people with this one. Hours…