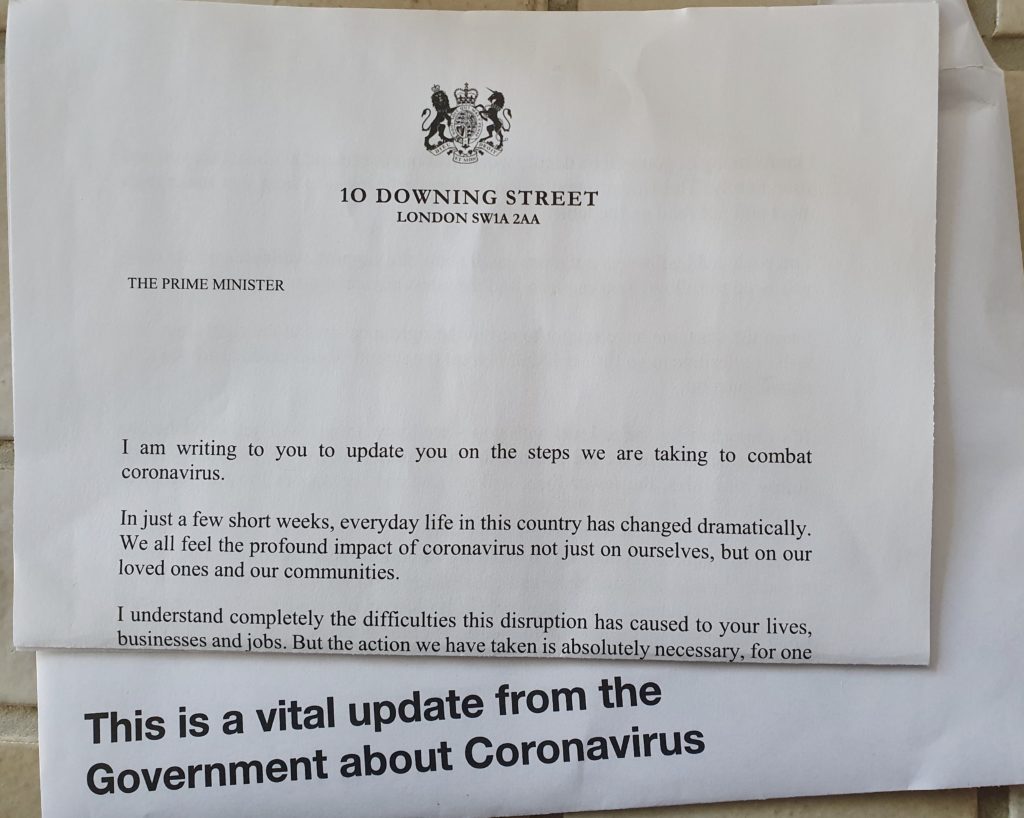 Satirical Snapshots Bringing You News From Number 10
It's not very often I get a letter from Downing street so I thought I'd share this piece of history in the making.  From our Prime Minister, Boris Johnson.  May he fully recover and get back to the helm as soon as possible.
Letter from the boss
Well said, Boris!