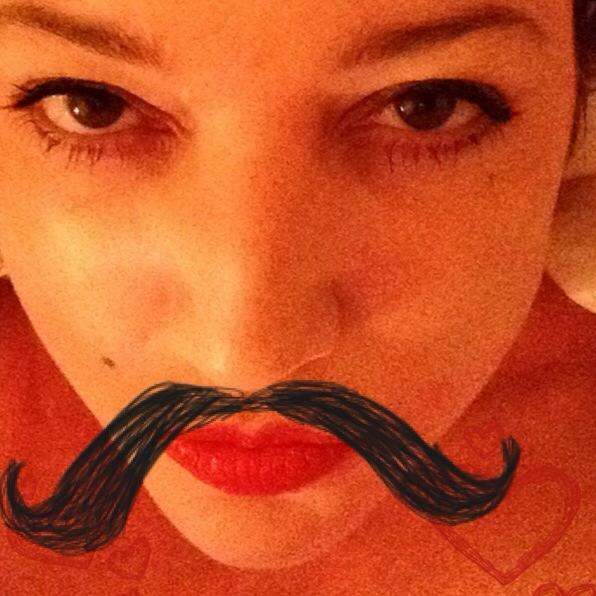 Satirical Snapshots Bringing You Whimsy On A Wednesday!
The lady in the post office has a beard and a tash.
Just let me run that by you again.
The lady in the post office has a beard and a tash.
Now I know it doesn't matter what people look like because looks are transient. I'm a big advocate of this and can prove it by showing you some of the troglodytes I've dated in my time. What is important is a person's mind, heart, and soul.
But….
You Can't Do Comedy With A Beard
When confronted with a female and her beard it really does test your character. Quite obviously, my character is severely flawed. Far worse than I first thought.
My initial reaction, aside from trying not to stare, was to subconsciously run my hand over my chin. Recognising, a few seconds in, that this was the most stupidly obvious thing I could have done, I began to make over the top full face rubs whilst pulling a quizzical look as if to suggest I might have some sort of dermatological issue and WAS NOT thinking about her beard.
At the very same time, I am being filled with shame and embarrassment at my behaviour which, let me tell you, always renders me imbecilic. I already know at this point that everything is going to go tits up.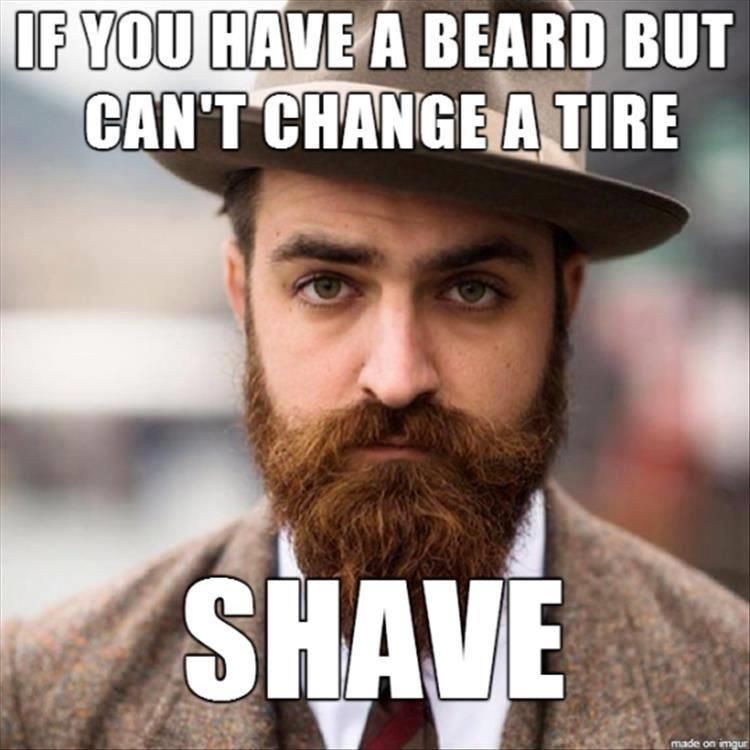 I tried to calm myself and stared intently into her eyes like some sort of demonic fruitcake as she asked how she could help me.
Oh dear Lord, where do I start?
I thoroughly hated eBay in the first place but now I'm silently scorning it inside my head because I have 17 parcels of this exchange to get through before I leave.
I placed my first parcel on the weighing machine and felt the beads of perspiration tickle my upper lip from my guilt-ridden hot flush. No. Please no. It tickled insanely but if I go to rub it she will think I'm doing sign language for "Nice tash."
She asks me for a second time where the parcel is going.
"Australia," I manage at the same time my eye muscles start to act involuntarily and drift to the long and wavy hairs on her chinny-chin-chin and I marvel at how they dance as she talks.
Damn, she's talking! What the hell is wrong with me?
"Pardon?"
"Hairmail?" she asks.
No. I didn't mishear her. I promise. She absolutely said that.
I squirm, nervously on the spot and look into her deep-set eyes. I notice the monobrow. I hate myself. This is secondary to the tash and beard, but still. She may have more of an issue with that, for all I know.
"Yes, H…h…airmail is great."
As I placed the second parcel on the machine I noticed how hairy her fingers were.
I am being served by a werewolf.
Bard Of Beard
Being ever the storyteller I couldn't  help but invent some tale in my head about this woman. I mean, there's gotta be one hell of a story behind a lady who stands in the post office publicly serving the people of this working-class town where they call a spade a spade. That can't be easy.
I fiddled with my iPhone as she stuck labels to my packages and imagined her being the secret flesh-eating demon of the town, and for every kill she makes she grows another hair on her face. I wonder if I could surreptitiously take a sneak pic of her as I wait, to show my pal at the pub later and then berate myself for even considering this atrocious notion. I make deals with God in my head and vow to be a better person.
Perhaps I could interview her? I think. I've interviewed lots of people before and maybe her story will release inner turmoil and bleed the hardened hearts of the piss takers. I could call the article "In the Hirsute of Happiness"
"Where to?! She snaps me out of my reverie.
"Oh, sorry. That one first class to hair..to Ha…to Hereford. All of a sudden I am talking like some tosser from "Made In Chelsea."
I need help. I should be banished from the area. Forever. I deserve it.
In an attempt to control myself I decided to look to the right and focus on some of the shop's merchandise. My eyes fell instantly on the special, BOGOF tins of WHISKERS cat food.
ARRRRGH! Somebody make it stop!
I am totally cursed.
Talking of curses…
Don't Take The Coat Off Another Man's Back
One of my eBay packages was a coat I sold that didn't belong to me. In all fairness, I didn't actually steal it.
At the beginning of spring last year I took my winter coats to the dry cleaners. I picked them up a few days later all covered in polythene and shoved them into my wardrobe. When winter arrived in late October, I took them out and unwrapped them only to find I was in the possession of an extra coat that didn't belong to me. Oops. Well, it wasn't my fault, it was theirs!
I rang the dry cleaner and told them. They didn't care and said the person would since have been compensated and I should have told them at the time. I object to that kind of remark and will never use that dry cleaners again. The least they could have done is gifted me with a decent coat and not the one I had which, whilst it was a nice wool blended overcoat, would be better suited to a funeral director.
So, I decided to flog it. On eBay. For the measly sum of £8.00 plus package and posting. Lizzie Dripping purchased it and I sent it off thinking that for once, Karma had smiled on me.
Two days later I get an angry message in my eBay inbox.
"This is a man's coat and not a woman's. I wish to return it."
Personally, I couldn't tell if it was for a male or female as I studied my pictorial entry in the sold section.
"Well, it's a size 8," I replied. "I don't know many males of that size myself – not one that you'd call a man, anyway. However, I've fully refunded you via PayPal. Sorry for your dreadful inconvenience."
I left it at that. Thanks, Karma. I'm now out of pocket on a bloody coat that wasn't even mine. That'll teach me.
A couple of days later I received a message from her saying that she wanted to send it back. Why?
I told her to keep it. A gift from me. Wear it for gardening or give it a friend. Donate it to charity, whatevs.
"I'll send it back to your local post office," she threatened.
"NO! NOOOO.. Please no!"
Phew. That was a close shave. Anyone want a coat?