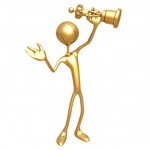 2012 has not been one of my favourite years. I have seen 5 great people die in the last 6 months and whilst I am able to outwardly show joy I am unable to outwardly grieve. So, instead I threw myself into a creative frenzy and went mental.
I drove all the way to Bedford and bought 25 old school tables. I then bought some boxes. I like boxes. Then I spied a chair and table set in a charity shop and bought that too. I found a stool in someone's house and then bought another stool from an antique fair. I then saw two very lonely cottage style chairs and bought those also. I painted some things and sold them and felt like a funky artisan. Today I looked at the stack of furniture piled high in my garage and said out loud "What the hell am I doing?" I came up with this enlightening analysis: I haven't got a clue.
Anyway, I also recently developed a stomach ulcer (well that's what I diagnosed on the internet) and went to see my doctor. He wanted to send me away for medieval probing but I declined. Vehemently. "Listen" I said "Just give me the highest dose of whateverprazole to get me through the mulled wine, mince pies, Belgian chocolates and we'll look at the ram-rodding of my throat next year if absolutely necessary."
I then took a trip away. I came back and waited for the world to end. It didn't so I had a mad rush on buying all my presents. Chaos. However, in the meantime the lovely Siobhan who writes the fabulous "A Blog Of One's Own" has given me a Liebster blog award. AHHHH, how nice and what a lovely thing to end my year. So, I shall proceed to answer the questions she has put forward to me:
Why do you write/blog?
Well since I've been VERY blogadaisical of late you could say I don't! I do it because it's a release, it's verbal art and it clears my monkey brain.
What's your favourite thing about writing/blogging?
It's a creative release and I love my blog family.
What's your greatest ambition?
I'd like to succeed at something creative. Whatever format, I'd like to be awesome at what I do but that involves patience and commitment of which I have neither.
What's your greatest dream?
I have many dreams. To be stinking rich, own a yacht, a jet and a portion of Bora Bora. Dress in haute couture with a vast collection of Jimmy Choo's and Prada bags. Have my own hairdresser, cook, cleaner and own an Aston Martin. Other than that I'd like to travel to many places, meet interesting people and be happy for ever and ever, Amen.
What's your all-time favourite book?
Seriously, I don't know. I like the Princess Bride, I love Marian Keyes and I adored the Kite Runner. I like too many books.
What's your favourite thing in the world to do?
Be with fun and kind people and take photographs.
Describe yourself in 3 words…? (or less!)
Bonkers, feisty, sensitive.
What's your ultimate creative indulgence?
Photography and turning my photos into arty things.
Your motto on life?
If it doesn't make you laugh, don't do it. OR Don't go to your grave with the music still inside you.
What's the most important thing in your life?
My bank account. JUST KIDDING. Family.
What's your best characteristic?
God knows. Let's ask him… I'm a trier. A dreamer but a trier.
I'd like to wish you all a happy new year and let's hope it has bells on!