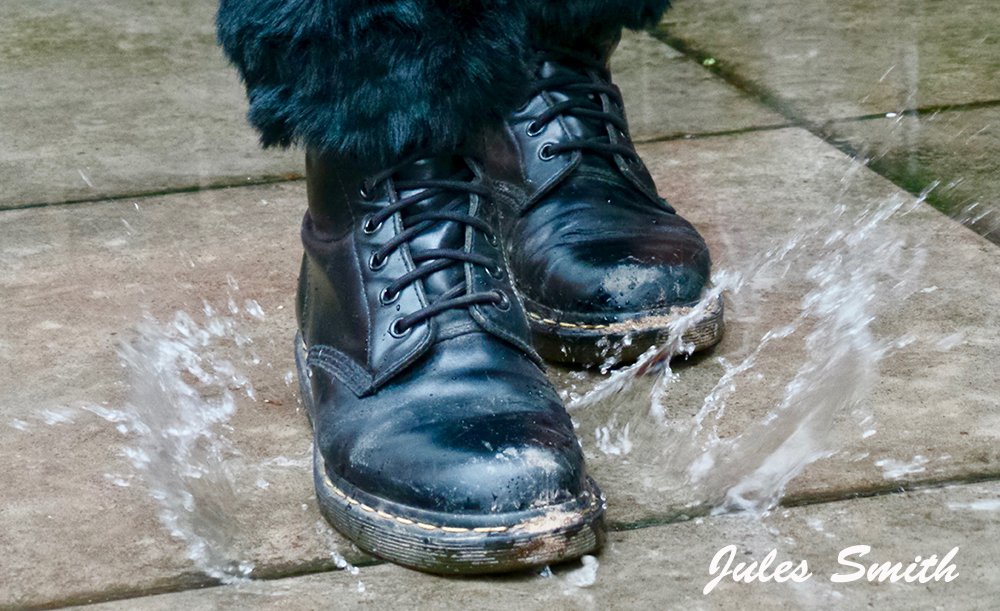 Satirical Snapshots Bringing You Whimsy On A Wednesday!
They say that when a man talks about the weather he is bored with life.  Well, since I'm a woman it doesn't count and when you live in England, one tends to get bored with the downpours. 
If it rains anymore I think I might cry.  I'm surprised the population of this country hasn't halved due to depression. The only upshot of this is that I have become a master at taking photographs in the rain.  Who knows, maybe this is my life's mission and I never realised; turning atrocious weather into an art form. 
Apparently sunshine is coming but I find myself having one-way sarcastic banter with the weather forecasters on TV.  It's a shame because I really used to like Carol Kirkwood from the BBC.  That's another friend gone. 
Talking of friends…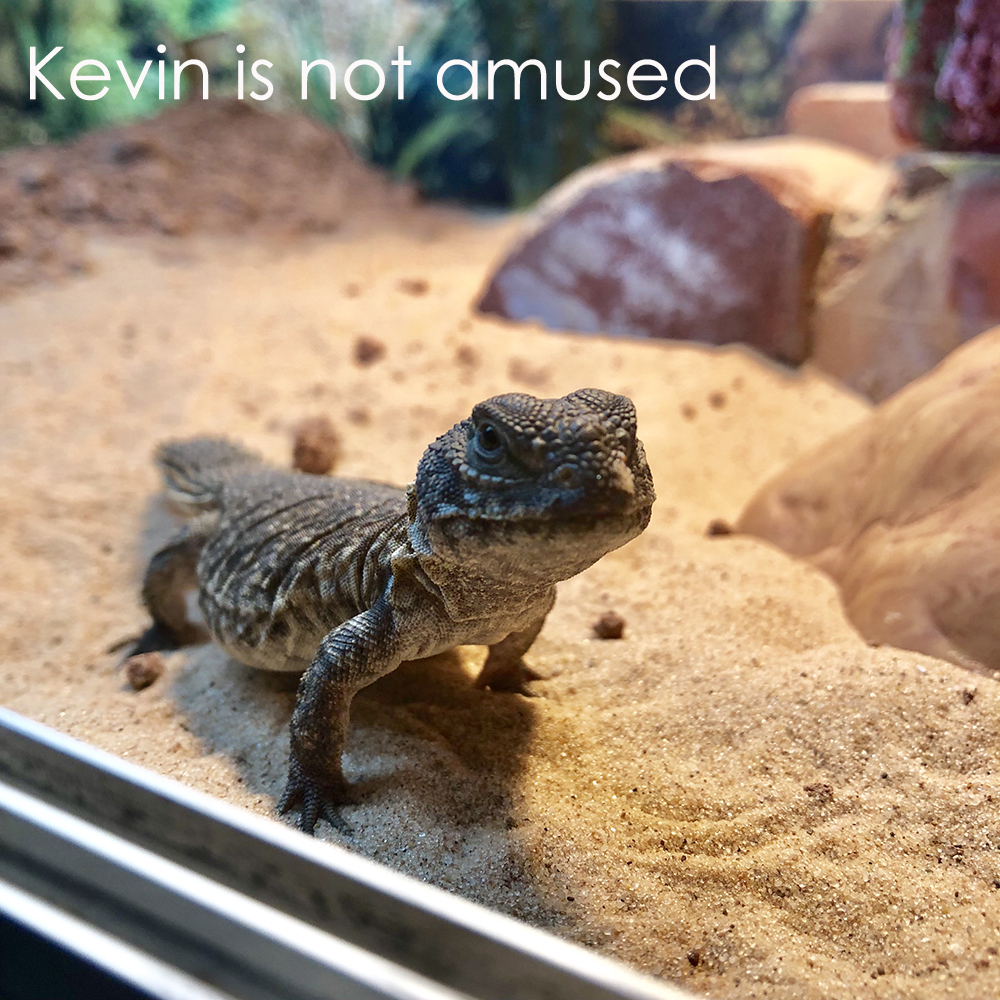 Kevin the new Godzilla has to be kept at a nice 40 C in order to be all lizardy and healthy. On the downside, that is costing me money since it's still winter here but on the upside I spend a fair amount of time with him as it's the warmest room in the house. T-shirt weather in Kev's pad.  I find it fascinating that he lives in one of the wettest countries and yet is not allowed to have any water. He can only get hydration from his leafy greens.
Talking of water…
I realised that shutting myself in a room with a spiny tail lizard, despite its exotic advantages, was making me become less socialised than usual and it was time to don the raincoat, put up the brolly and venture outside.  So, I went to the reptilian centre at the university.  I forget what for because I became utterly distracted and transfixed by Gertrude.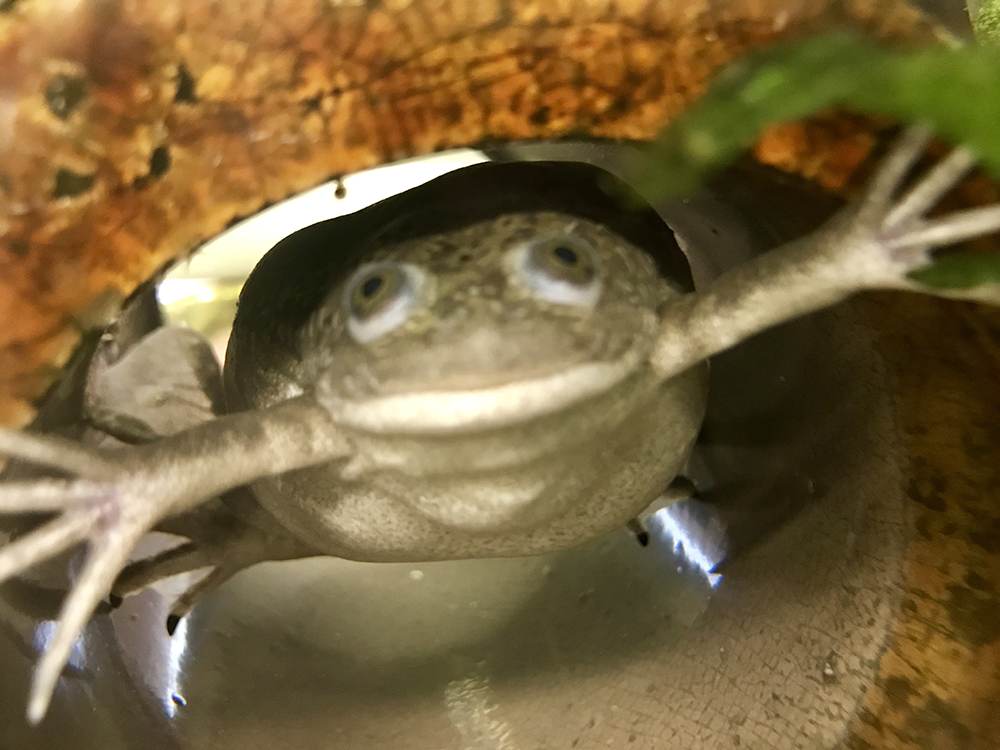 This is she.  It doesn't look real, does it? Gertrude is an African clawed frog. She didn't flinch.  Not once.  I know this because I stood staring at this awkward amphibian suspended in water for a good length of time.  Long enough to forget what the bloody hell I was doing.  Gertrude has powers.  Look into her eyes and you will find that all of life's answers will be revealed to you.
The future is froggy.