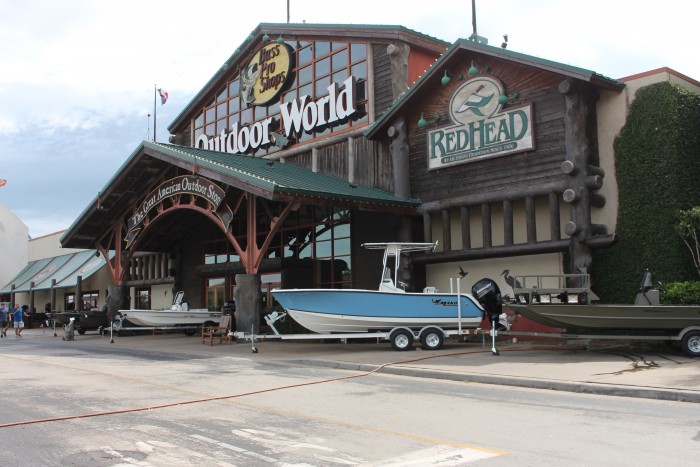 OK, so I'm a little late with B.  See, thing is I got totally lost in the great outdoor world of the Bass Pro Shop and ended up falling to sleep in my dream boat.  This shop is so big that it's taken me this long to escape.  I am now fully armed and back out on the streets of Texas.   I've just about acclimatised to the HEAT THAT IS MELTING ME and becoming semi Texan as you'll see shortly.   Anyway, let me give you a visual on the Bass Pro front: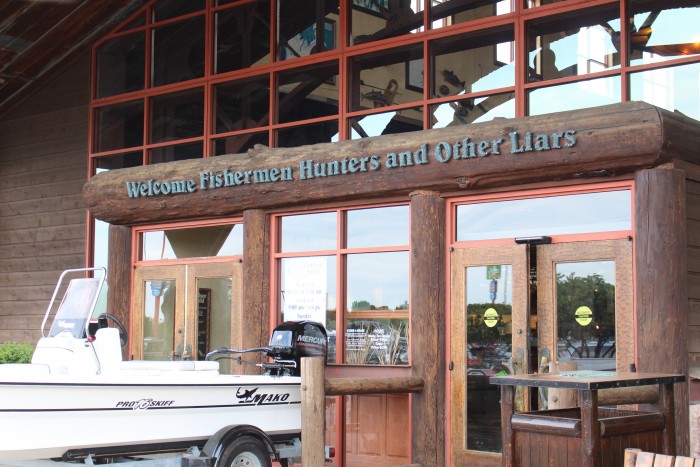 I knew this was the shop for me as soon as I spotted the sign….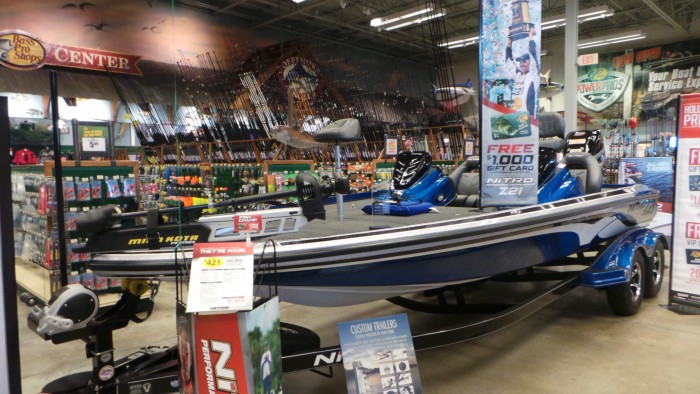 Here's my Bond boat.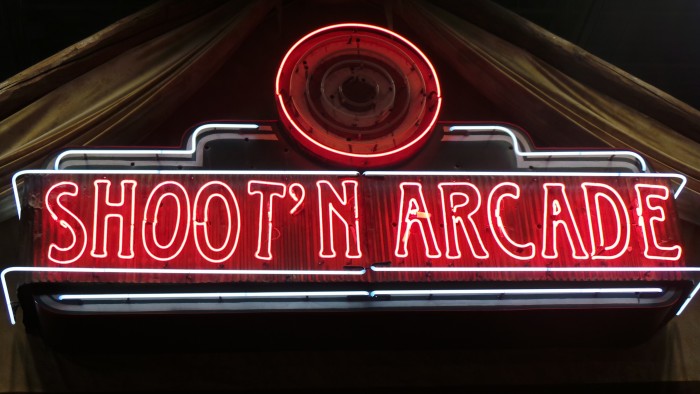 Did a bit of target practising…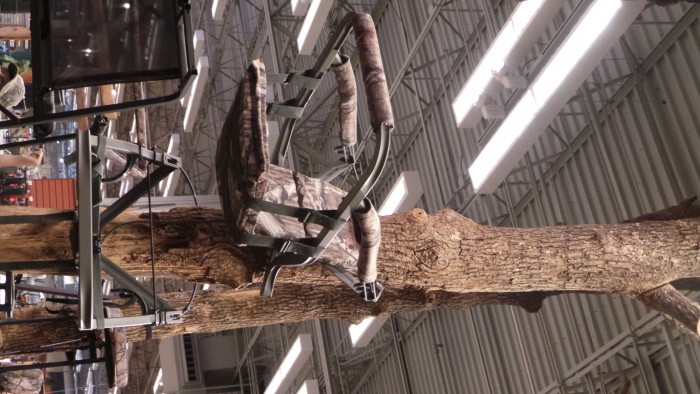 From up high in tree chair.  Yes, they have tree chairs here.  How cool is that?  And yes I appreciate the picture is horizontal but it's because I'm on the other side of the world to normal and everything's gone a bit topsy turvy.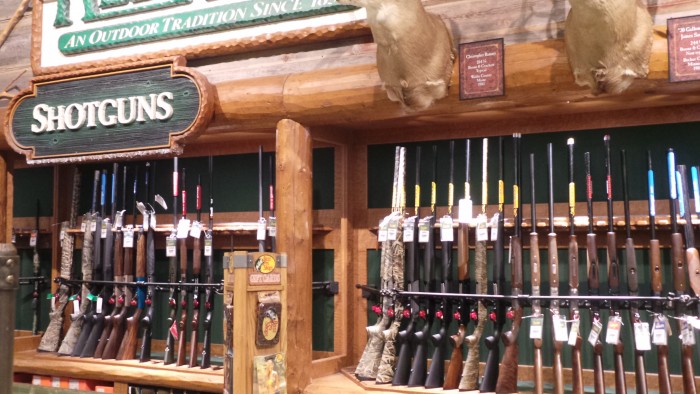 Picked myself a nice pink shotgun..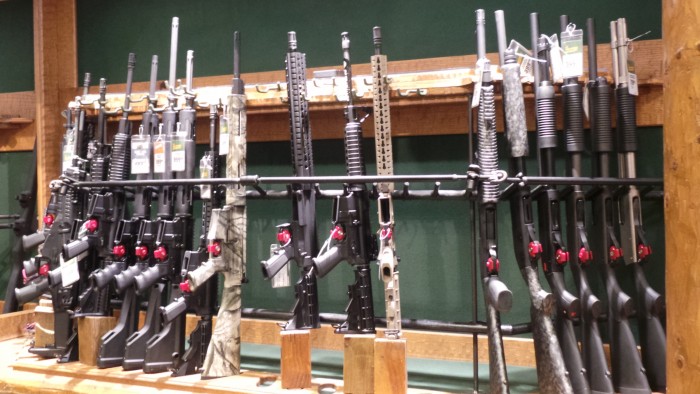 An automatic rifle…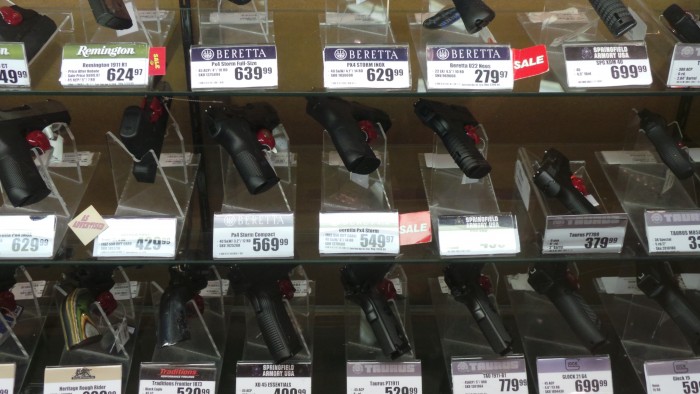 And a matching revolver… but then…then I found my ultimate weapon…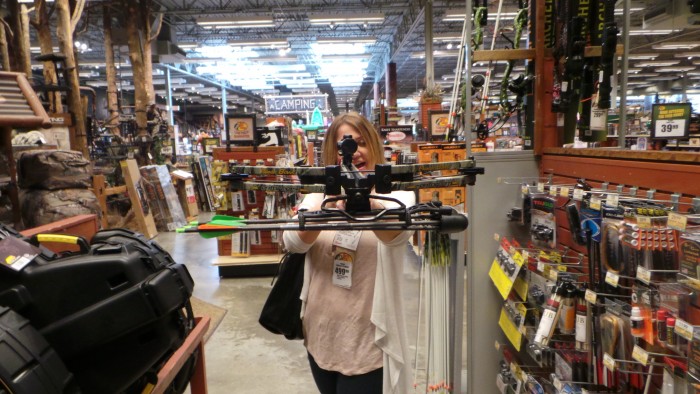 BACK OFF, MERRRICANS!  I'm armed and dangerous!