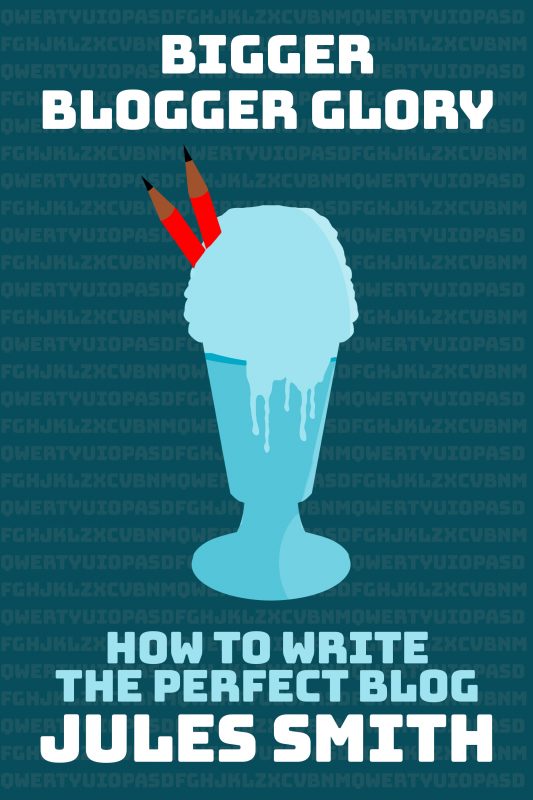 What's the best thing to do on a lazy blogging Sunday? How about reading? That's always a good idea along with self improvement and taking up a new project like you promised yourself.
What about that blog you've always wanted to write but didn't know how?
Well, look at me coming up with the goods and killing two birds with one stone! You're welcome.
A Knickerbocker British Treat On A Sundae
Anyone who tells you that blogging is easy probably isn't a blogger. If you've always wanted to write online for either business or pleasure, then there's a successful method to follow. In this glorious ebook, I will teach you the seven deadly steps on how to write the perfect blog from start to finish and take you on the journey to Bigger Blogger Glory.
And what are those seven deadly steps?
How To Choose A Great Blog Title
Content And Post Structure
Consumer vs Personal Blogging
Understanding Your Audience And CTA
Writing Creative Content And Not Boring People To Death
Readership And Followers
Social Media marketing
New kid on the blog
Hey, newbie! You need this book! And yes, you will spend the rest of your life thanking me.  Ask anyone who knows me and they will tell you it's not very often that I part with my wisdomous advice, but when I do, it's usually sold for at least 3 margaritas and a packet of Quavers. Consider my guide to "Bigger Blogger Glory" an opportune gift and the bargain of the century.
Been around the blog a few times?
Obviously, the hardcore bloggers that have followed me over the years don't need this book but since when has need got anything to do with it? You should want it! I know you're dying to hear what I have to say and who knows, I might just teach you a thing or two. And, not to play on emotion or anything, but have you heard of loyalty?
Stick a cherry on the top
Don't do things by halves, people. Be a leader and excel in your chosen field. Nobody trusts an amateur.
The seven deadly steps to "Bigger Blogger Glory" awaits you  RIGHT HERE.
~ Available in kindle format worldwide~ Jules Smith