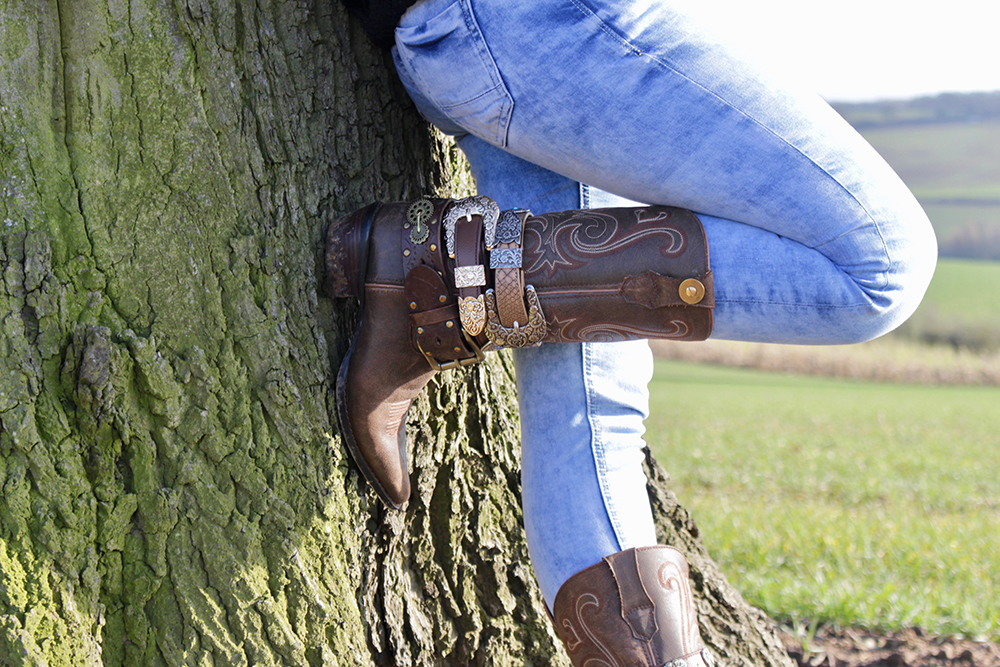 Satirical Snapshots Bringing You Whimsy On A Wednesday But Mostly A Right Booted Kick Into The World Of JuJu!
Today I am shamelessly promoting a new venture I've started because there's no point doing something unless you SHOUT IT FROM THE HILLTOPS!
It's very hilly here in the blogosphere.
And what do you need to climb hills?
Good footwear, that's what.
BEWWWWTS!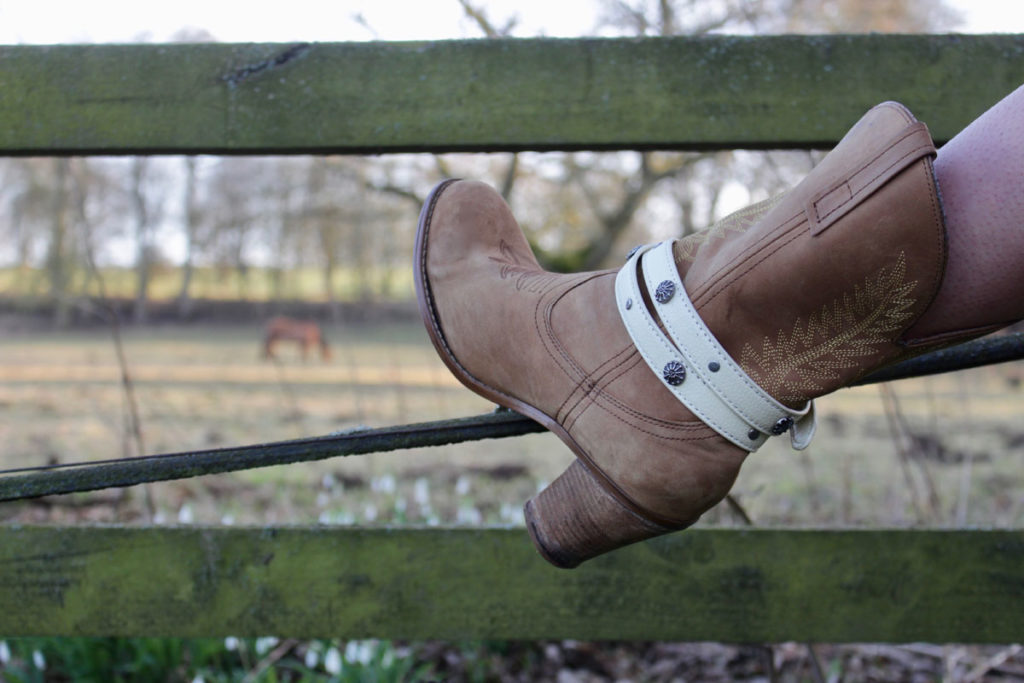 We all know that I am 'Queen of Boots'. This is a worldwide known fact. I think there should be a Wikipedia entry on this, to be honest.
Now there are boots and there are bewwwts. Everywhere I go in mine I am always stopped several times and told, "I love your boots!" and "Where did you get them?"
"Well, I got them from Schuh or Boot Barn or Pinto Ranch or Office or Lucchese or even Tractor Supply…."
This is what I say along with a thank you and a very dramatic hair flick.
Then eventually, the penny dropped. Took a while…
Boot JuJu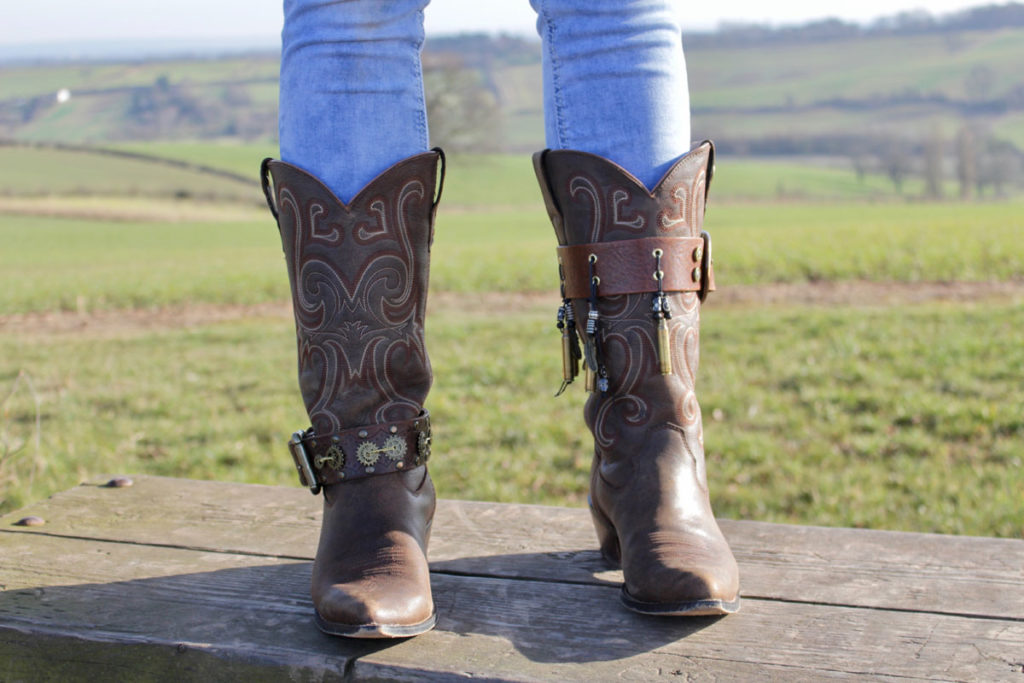 See, it's not my boots that they like but the magical JuJu I adorn them with that turns them into a walking work of art. JuJu that has girls salivating with boot envy and guys winking at the…I dunno, whatever goes through guys minds when it comes to girls boots.
How do you think I got on a policeman's bike in Colorado?
If I can't wear my Boot JuJu, I ain't going!
This is how passionate I am about my bewwwts. Now I've seen some boot accessories over in America and in the UK but it's very limited and not to my taste: It's either too flimsy and breaks in five minutes, or it's too heavy with chains and makes you look like Butch McButch. Not good. So, I started making my own durable and yet beautiful feminine boot JuJu which is how this venture came about.
I have spent the last few months designing, creating and bleeding into leather. I have sourced vintage materials, embellishments and teamed up with a manner of professionals for advice. I have cut myself, chipped and broken my nails and screamed my head off in frustration and started over. I have whittled down my designs, tried and tested them, and despite no sleep and food that comes out of a packet, I have made it through to the beautiful, bitter end. Well, I guess it's really now the beginning, but here we have it.
For Boots That Talk The Walk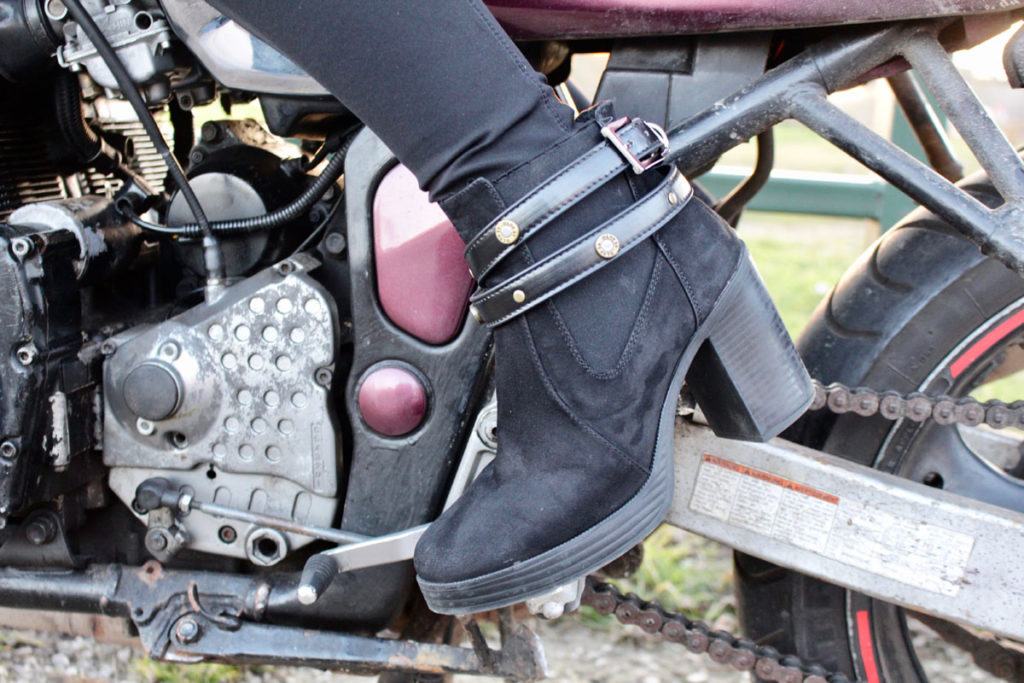 Let your eyes feast on my new and stunning online store below and marvel at the Boot JuJu on offer. Please spread the word to every female you know: share my site, my FB page, Instagram and Youtube channel so that they too can have some sass in their step!
Website – Boot JuJu – For boots that talk the walk
JuJu x