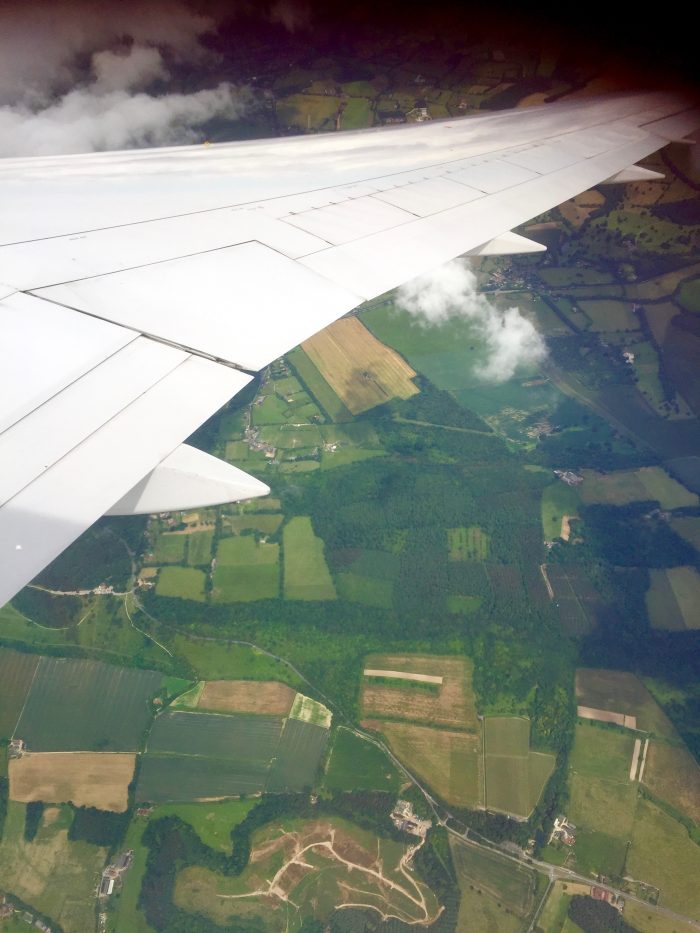 Now that the English bird is back in situ, I have had a lot of Americans' and Brits wanting to know what I'm missing and how I'm feeling about being back 'ome. So, after a couple of weeks back in Gods' country, here are my thoughts:
My initial reaction was inertia. I'm only just coming out of that and it's sl-ooo-w.
Then panic set in resulting in immediately booking a flight back to Merrrica. But maybe that's a personality thing.
Since being back, I've studied my country and home in more detail rather than taking it for granted and gone off and visited quaint little towns and things I like so I can evaluate my thoughts and feelings properly rather than basing them on emotional trauma.
There are lots of things I miss about the US of A and whilst there, didn't really yearn for anything back in the UK except for the obvious things like fam, friends a decent cuppa and a crumpet. After careful analysation, I have come to this conclusion: I AM A COMPLETE MESS.
I am born to travel and made for adventure. Dual nationality is a necessity and I should have the key to the world. If I could amalgamate America and England into my perfect place, it would look like this:
The greenery of England is a sight to behold and I adore it. It makes me feel better. The tapestry of the land as I fly back to Blighty and look down makes me want to burst out singing 'Jerusalem' If I could take this but have the perfect sunny weather of California – win.
A decent cup of tea but still keeping huge, blended strawberry Margaritas.
An olde English Inn but with a Wild West Honky tonk dance hall.
Slutty town shoes and Doc Martens but also loads of cowboy boots.
A Peaky Blinders flat cap but also my cowboy hat.
Fish 'n' chips and a Texan steak.
Cream teas but also honey wheat bread from the Cheesecake Factory.
Trifle and custard but corn bread and Olive Garden.
My own car and on the left , but the lack of speed cameras of America and giant pick up trucks.
The countryside of England but the backdrop of the Rockies.
Charming historical buildings and quaint towns but also preserved wild west towns like Silverton.
Statuesque cathedrals and minsters but filled with the members of Cowboy Church.
Walkable areas and shopping centres but the vast malls of America.
The positivity and charm of American people but the biting, acerbic wit of Englishmen.
Southern hospitality and also English reserve.
James Bond type city boys but also rugged cowboys.
BBC TV without commercials but the Texas Investors club.
An English breakfast but oh my goodness..American bacon hands down.
If I don't make it as a lyricist in Nashville then I'm seriously considering opening a proper English tea shop in Texas which will be so cool that I will be able to franchise it across the states. You gotta dream big.
I leave you with the spirit of England….which I WILL be bringing back…
"Can I introduce you please, to a lump of cheddar cheese, knit one, pearl one, drop one, curl one."