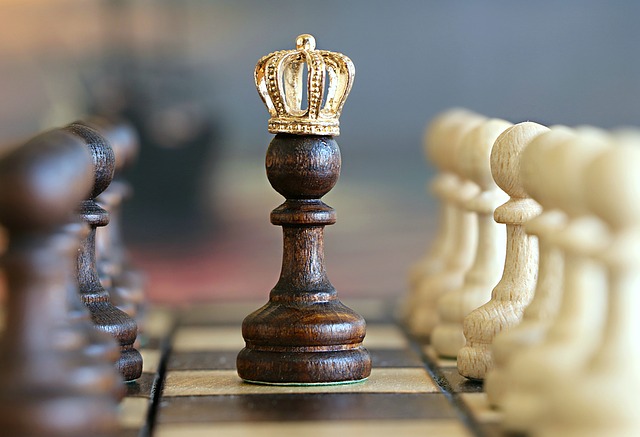 Satirical Snapshots Bringing You Whimsy On A Wednesday!
A few weeks ago I mentioned that I play chess online. In hindsight, broadcasting such a fact may have been a mistake. Since that time I have been inundated with game requests. For a nanosecond, I thought it may be because I'm having a glorious winning streak but then my paranoia and mentalist brain kicked in.
Why are all these people suddenly coming to my board? And how are they finding me since I don't publish my username?
I tried to have an open mind and took on the first few but had to decline others. There's only so many games of chess you can concentrate on and 20 is already too many. Hideous mistakes get made like this because you can't remember if you're black or white and what your strategy was. This results in foolish errors and competitive stress disorder. Because nobody remembers who came second.
It's all very chatty
In all my years of playing chess, I have rarely experienced any chat. The most you'll get is a grunt, a sigh, penetrating stares and furrowed brows. There's no room for banter. This is a battle.
When playing online it's very peaceful, although you do get the occasional comment since the app providers find it necessary to add a message box.
Very infrequently, you'll get a short interaction:
"Hello"
"Hello"
"Good luck" <- – this spurs me on because it's psychological mind play.
"You too" And that's it.
You might get a "gg" for good game at the end. Fin.
That's sportsmanship and totally acceptable.
Until it's not…
For some reason, my new Machiavellian opponents have taken to poking the bear.
I was quite taken aback by this as online chess isn't where I'd expect someone to go trolling for cheap thrills and banter. In my naivety, (cough, splutter) I am of the opinion that chess players are quite staid, nerdy, logical and smart. Obviously, I'm an exception.
Of course, I can ignore these banal and pitiful comments but where would be the fun in that when playing 'psychology for sport' is one of my favourite pastimes. It's a well known fact I have to react to stupidity.
I've taken a few screen shots of some of these inspiring conversations for your perusal. I have blocked out the full usernames to protect the guilty. Everyone deserves at least one chance to get back in line.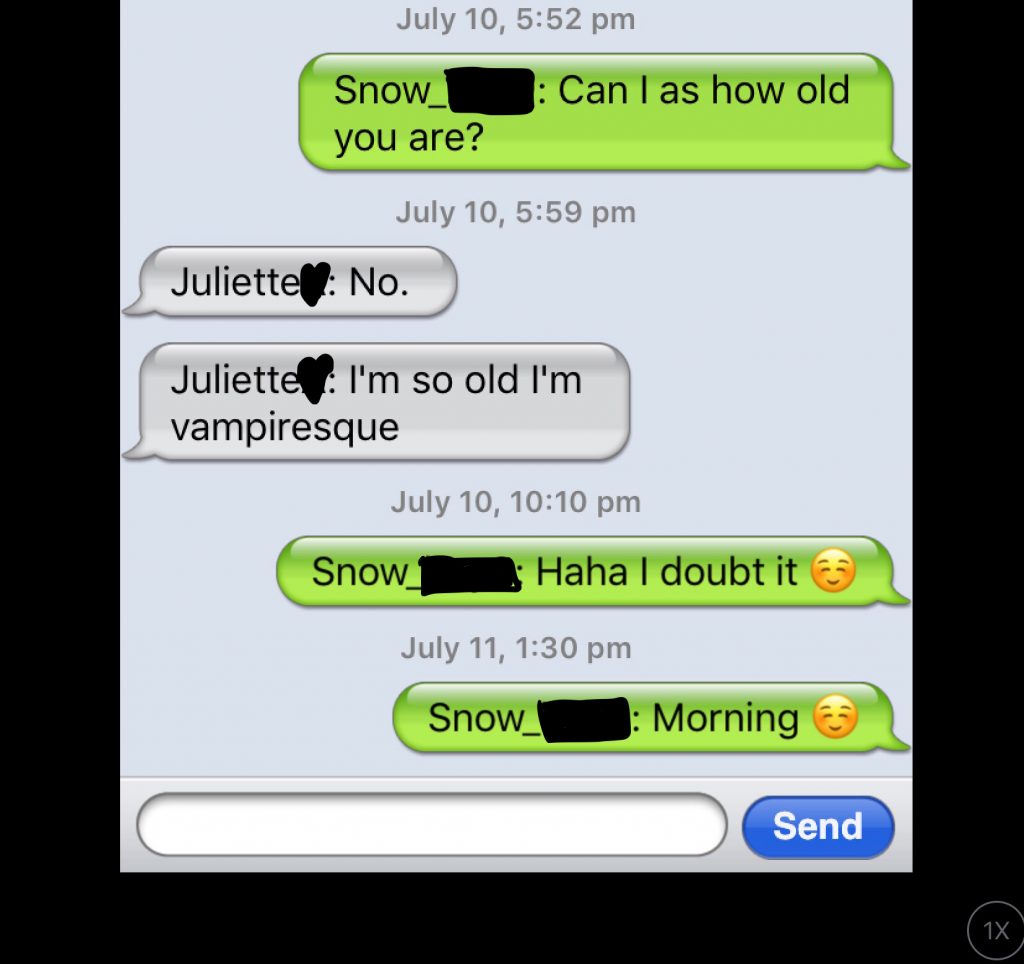 How is this relevant to a chess game?
Or this: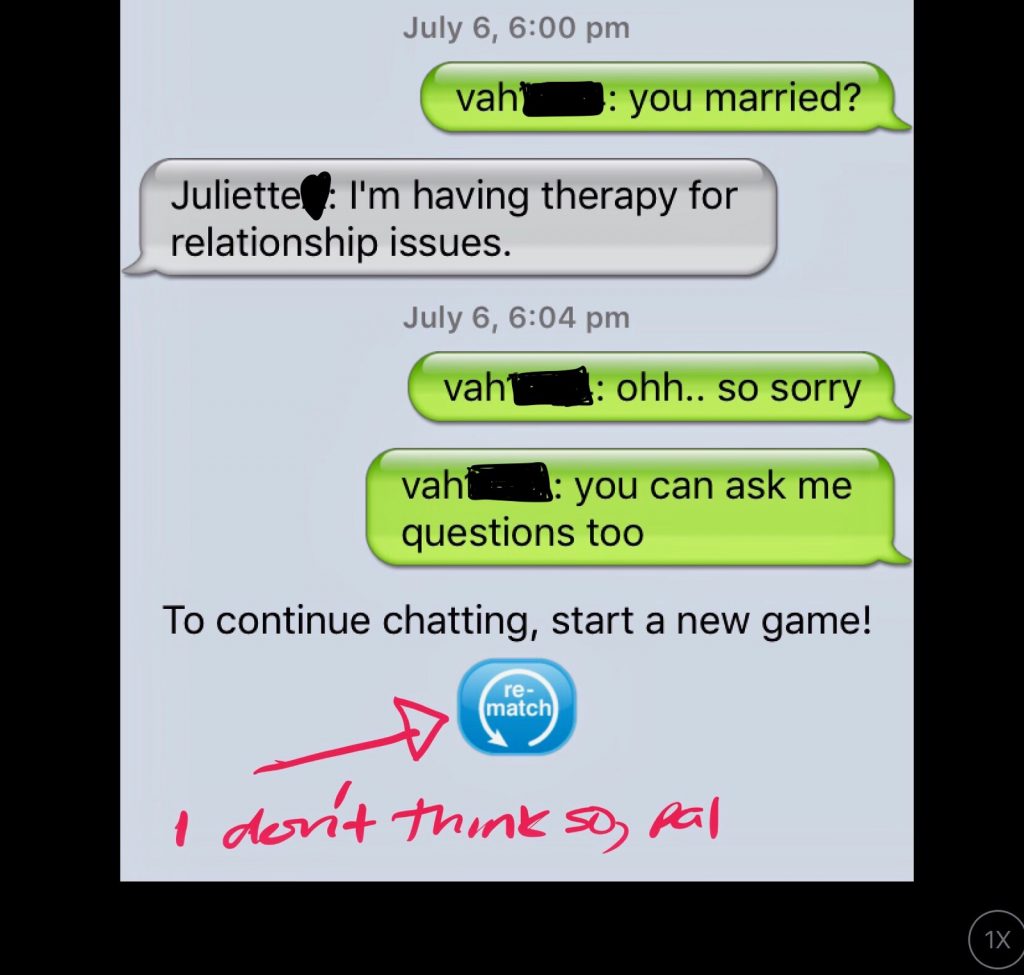 It gets better…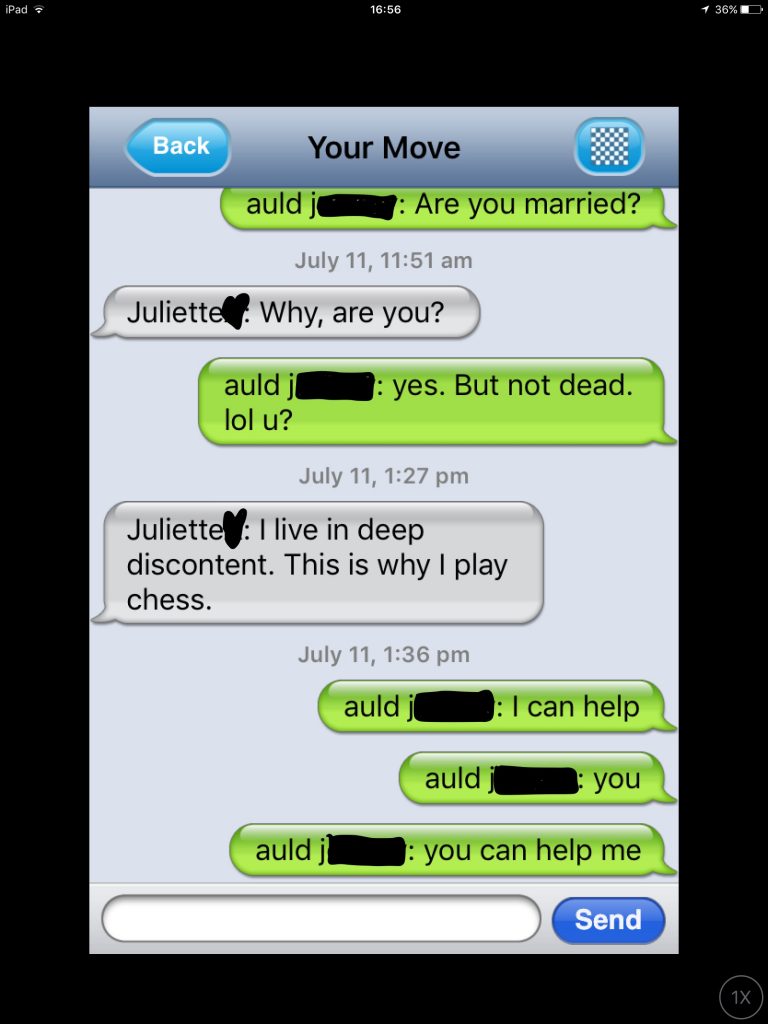 Oh really?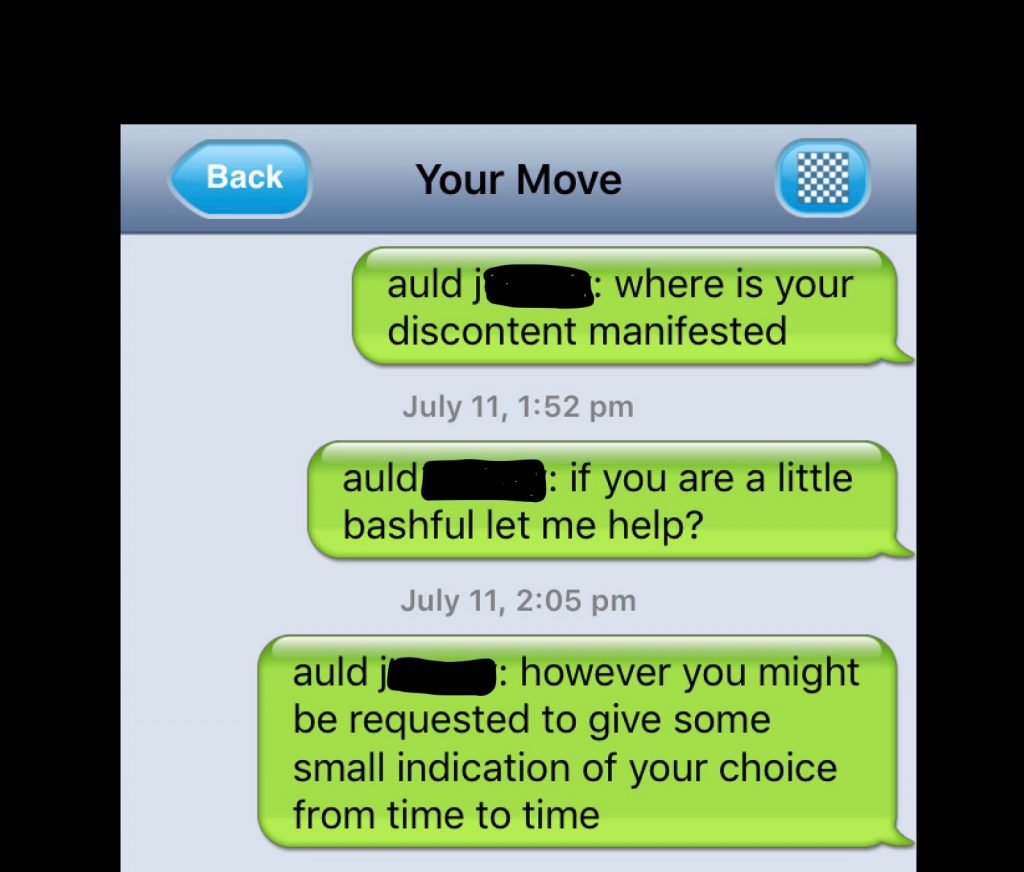 I couldn't answer for ages because of my shyness…
What a pillock.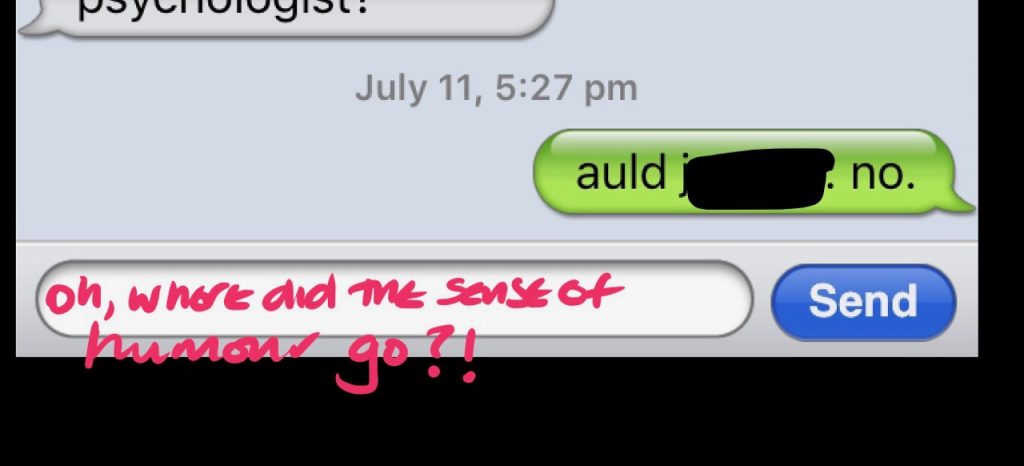 Seriously? Where is this person's logic?   And how is he so good at chess?   Do these guys actually think that a chick is going to fall for this?  I don't even know this person.  We've never met, shared a drink or a crisp sandwich or an episode of Game of Thrones.  We've not even had a normal conversation.  I don't even know what he looks like!
Talking of which, quite alarmingly some of these people commented on my photo.  Err.. what photo?  I've not put any picture up on this app… And I can't see anyone else's picture so what's going on?  Turns out, I must have once logged in through Facebook and so my profile pic shows up.  Gee, thanks, Facebook.
In order that you can understand the following conversation, here's my profile picture.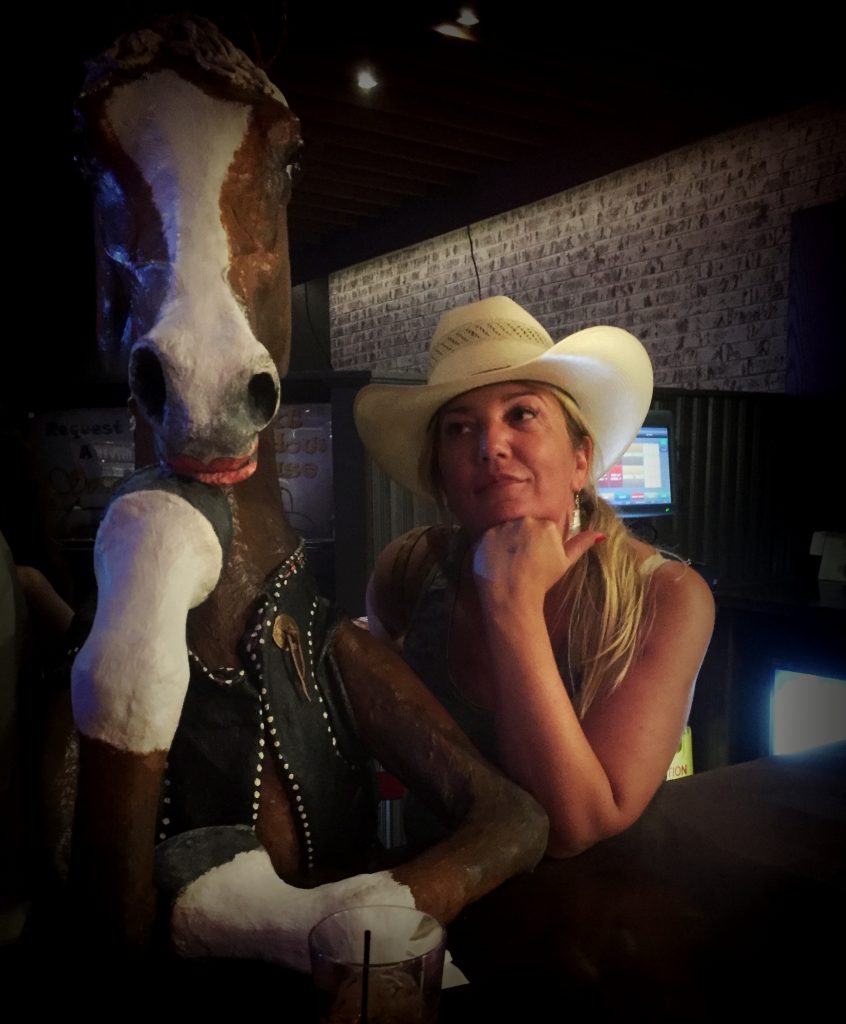 That's me and a horse at a bar in Nashville, Tenessee.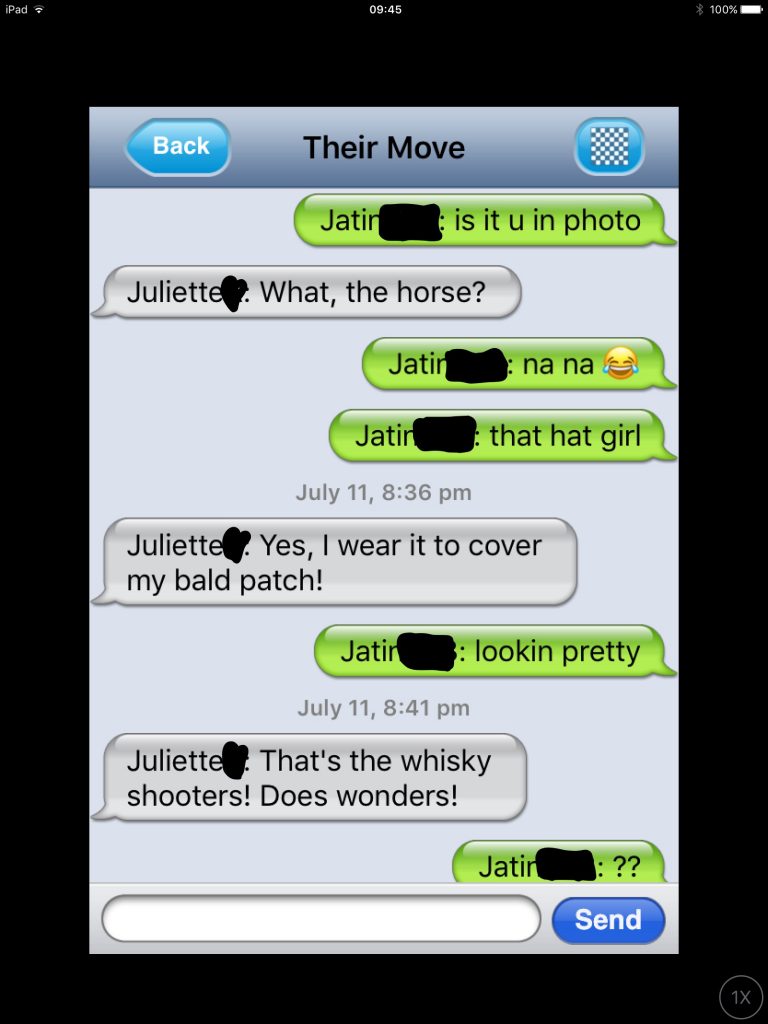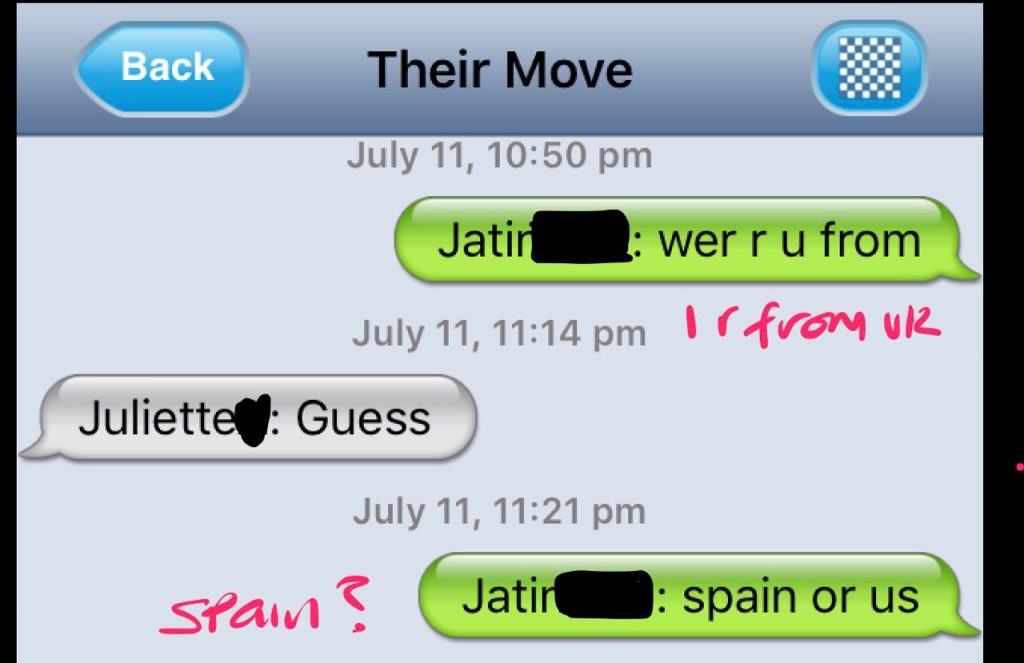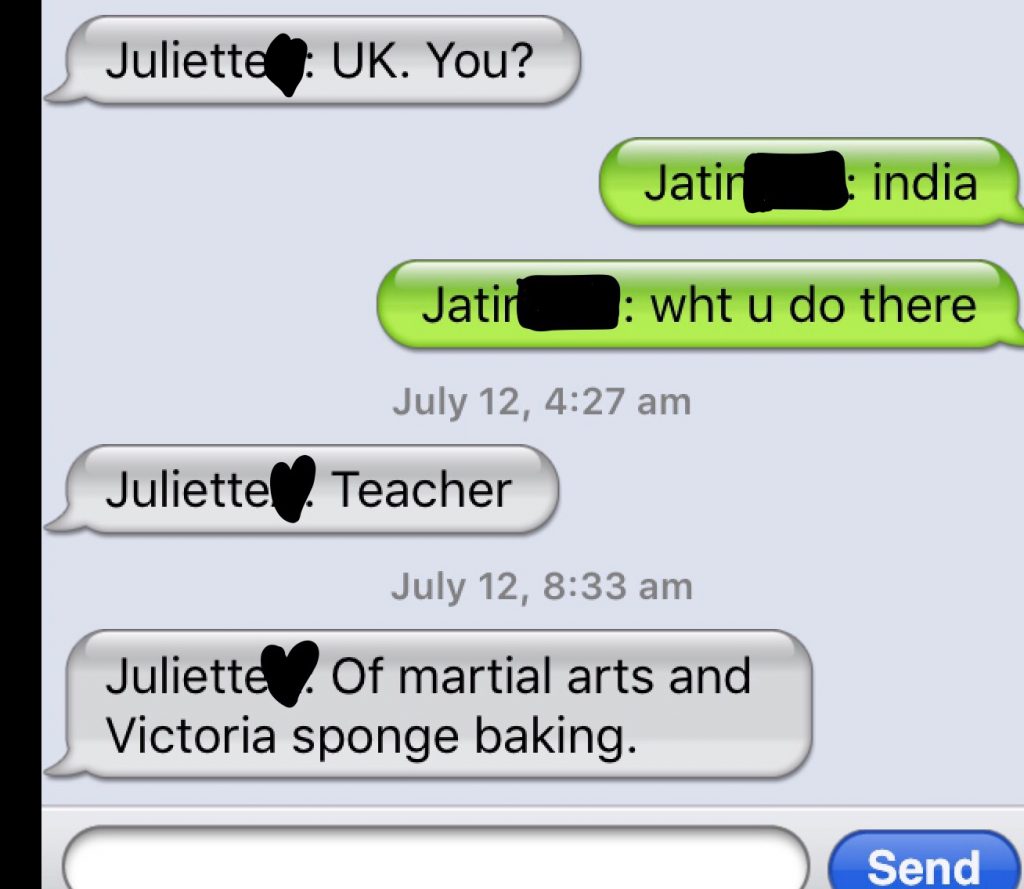 Poodlefakers
That's what they are.  Now you may think I'm being a bitch. Correct. I am. And rightly so. I mean what happened to chivalry? You wouldn't get a proper cowboy acting like that. What happened to gentle chat, hand written letters, and getting to know someone properly?  Well, this is what's happened:  It's now turned into cheap smutty online talk within hours and likely followed up with a dick pic (akin to the cat bringing a dead bird in) within 24 hours. Nice.
In temper, I went to my Facebook to get rid of my chess app pairing but couldn't find it anywhere.  Instead, I came across this joy: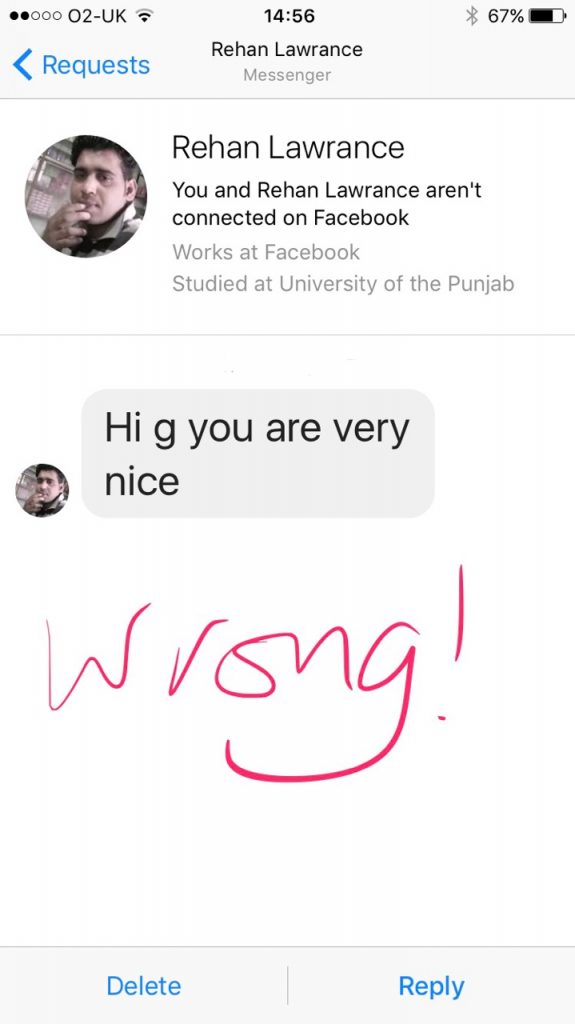 It's like a non-stop social virus.  I very nearly went under the radar but then this happened…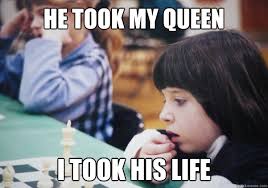 Two of the chat muppets above only went and BEAT ME.   I can't begin to tell you how annoying that is.  In fact, I was so mad that I hurled my phone across the room and broke the screen which resulted in me having to go out and buy an iPad Pro and Apple pen.  I'm now going to colour in instead.