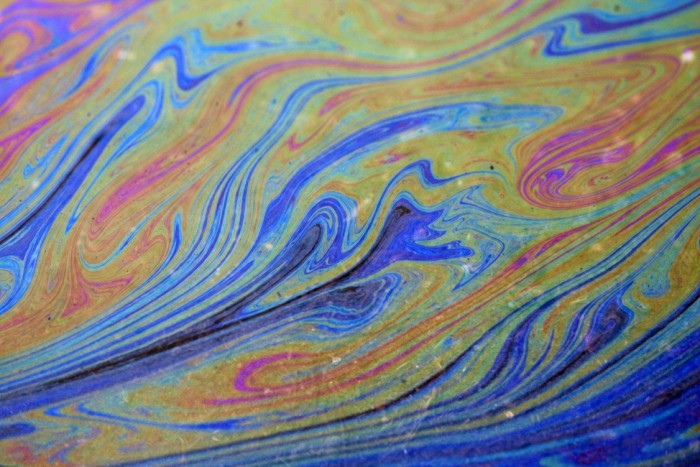 "Brad, we have a major problem and Bob's been suspended pending investigation," said Jim from senior management.
"Bob?" I queried. "Old Bob?"
"Yep. That's the fella. There's a meeting next week and he should be giving you a call to come along and support him."
I was surprised that Bob, who was close to retirement, had got himself in any kind of bother. The man had years of faultless service. I was intrigued and asked for the back story. It went like this:
Coming off a shift, Bob pulled into the depot at the diesel pumps and jumped out of his cab. He started to fill up with fuel and then decided he needed a pee. Now, this isn't unusual as when you first get out and the cold hits you, it happens.
The pumps in the yard are high speed diesel pumps for HGV's and deliver up to 400 litres of fuel in a minute and a half. The handles have cut offs for this very reason so you can't overfill. Bob, in his wisdom, decided that he'd wedge the handle open and leave it running whilst he nipped to the lav to relieve himself. Now even a walk to the bog and back is taking a risk and anyone in their right mind would NOT wedge open the cut off. Except Bob.
When Bob came back the yard was flooded with diesel. So much so that it had to be shut down for 24 hours whilst it was cleaned up. If that wasn't bad enough it didn't end there. I got hold of Bob's notes and arranged to meet up with him.
"Mate, what the hell do you think you were doing wedging the handle open and buggering off for a piss?' I asked.
"Well I didn't think that would happen," he said. "When I came back and saw it all, it were like a shimmering lake!"
"Bob, it would be like a shimmering lake. You left the pump spewing out four and a half thousand litres of diesel. Even the reserve tanks were empty. It says here you were gone for 12-15 minutes. Is that how long it takes you to have a waz? And during any of that time did you not think about your cab?"
"Well, I went to go for a pee," said Bob. "But then when I got to the loo I realised I needed a crap too. That's why I took a bit longer."
I put my head in my hands. "We're not going to mention that, Bob."
"Are you going to be able to help me, Brad? Only my pensions coming up and I'll lose all the company dividends."
"I dunno Bob, I'm being honest, this is a tough one."
"Well I think the pump was faulty," he said.
I made a note of all the possible things that might be able to save Bob from spending the rest of his days in an NHS old peoples home but I was clutching at straws. Then two days before his hearing I got called into the back office after a night shift.
"Shits really hit the fan about Bob now," said Jim.
"Go on…" I said.
"Environmental health turned up the other day. Wanted to know who'd poisoned all the fish in the river three quarters of a mile away. Turned out it was a massive diesel spillage that they traced back to here. Said we've got to pay for the clean up and install new tanks or they're gonna prosecute."
"Jesus," I said. "Whats the final clean up bill to the company?"
"£100 K"
I met up with Bob an hour before his hearing.
"Are they gonna sack me, Brad?"
"It's not looking good Bob."
We went into the investigation meeting where the charges were read out. The management were not happy. You couldn't really blame then since he'd just cost the company a fortune.
"Bob thinks the pump might've been faulty," I said.
"Pumps been checked and it's fine."
Bob started to get very upset and red in the face. It wasn't helping.
"Bob can you leave the room please," I said.
Once he was gone I put my notes down, "Look, he's a decent old bloke with years of good service. Can we not let him finish out his last few days, take his pension and just put it down to a senior moment?"
"Hundred grand, Brad."
There wasn't any arguing with that so I went for my final shot. "I think Bob has a bladder problem, I'd like him to see occupational health."
Thankfully, for Bob, the OT decided that it was necessary for Bob to stop to urinate at least every hour.
Bob left with a final written warning and has since bought a house in Spain with his pension.