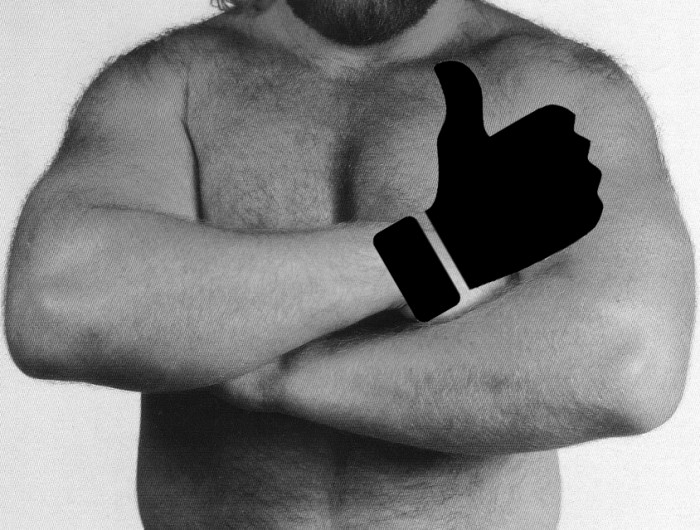 There are some people in life you really don't want to meet and Big John is one of them.
The company had an incentive to help rehabilitate people in the workplace, taking on guys that had served a couple of prison sentences and now needed work. The main drivers, me being one of them, had to take them out on road tests for the day to make sure they were fit and able enough to do the job. The fateful day arrived when I stood in the yard waiting at my cab and saw a man mountain approaching from yonder.
"I'm John,"he said. "And you're taking me out."
Now I'm a big bloke myself but I stood there looking at him with the following lyrics running through my mind, " He stood 6'6" and weighed 245, and everybody knew you didn't give no lip to Big John.. Big John, ooh, Big Bad John."
I didn't know what John had done wrong in the past and made it my policy never to ask the people I took out with me. They'd served their time and were now trying to make good and that's all I cared about. But there was something about John's demeanour that made me think that this one had a very troublesome past.
We got into the cab and started to drive north. John was very quiet and hardly spoke. When he did, it was almost a whisper which didn't go with his 'built like a brick shit house' appearance. We took it in turns to swap driving and eventually John started to relax and began talking about his wife. That's when he dropped the bomb shell.
"Caught the misses in bed with another bloke," he said.
"Oh, that's not good mate," I replied.
"It weren't for him," he said. " I dragged the bastard out of the house by his feet and beat the shit out of him."
"Right. Well, yeah, I can see why you would've done that," I said, noticing that John's voice was getting more menacing as he re-lived the tale.
"Then I cut both his thumbs off."
I didn't really know how to respond to that comment because I was too busy paying attention to my wobbling sphincter muscle.
"Do you know why I cut his his thumbs off?" he asked me.
"No mate, I can't imagine," I replied.
"Cos it fucks 'em up. They can't do up their shoe laces, can't do up buttons and can't have a wank. It fucks their head up for life." John smiled, proud of his confession. I stared straight ahead at the M1 thinking, 'Why am I stuck in this cab with a fucking loon?'
I made it back to the yard having kept my digits wrapped firmly around the steering wheel.
"I like you," said John. "You'll put a good word in for me right? I think me and you will get on just fine."
"Yeah, me too mate. Been a pleasure," I replied.
"So how did John get on?" Jim from management asked me. "Are we alright to take him on?"
"Yep, oh yes. He's definitely got the thumbs up from me."
They employed John and for quite some time he proved to be a worthy driver, time keeper and decent bloke. Right up until the time he started to abuse the absence policy. As the shop steward, you can imagine my delight at getting that phone call. Especially since I knew Big John's history.
"Brad, I need your help," came the man mountains voice in my earpiece. "I'm gonna be alright aren't I, Brad? You'll get me off won't you?"
Talk about pressure.
We attended the investigation meeting where we found out that big John had been having time off because of troubles with his new wife. The management team didn't see that as a worthy cause to be off sick and said so. As they were stating their case, John gripped the edge of the table and started to rock. Now I'm no psychiatrist but it didn't take a genius to see that Big John was about to lose it and my main concern was that his giant body was blocking the door. The only exit. My eureka moment came just in time when I noticed on the paperwork that the company hadn't followed the correct disciplinary procedure thus rendering the meeting null and void. John was nice and calm and happy. I wasn't. I went to the outside shelter for a couple of cigarettes. John followed me which was a little alarming as he didn't smoke.
"Thought I was gonna kill 'em, Brad," he said.
"Right…..great. Try and not have any more time off, mate," I begged.
"Thanks for that, Brad. I've got your back, pal," He turned and disappeared across the yard and the sun came back.
But then it went and happened again. A few months later I was driving back from Kent in the middle of the night when I got the call from Big John.
"They've asked me in tomorrow for another hearing. Help me Brad, like you did last time."
I breathed a sigh of relief. I had tomorrow off since I wouldn't be back until eight in the morning so John would have to deal with Alex, the other shop steward on site. I told this to John.
"But I don't like that dickhead, " he said. "I want you to do it."
"Not a lot I can do mate,"I replied. "Thats how it works." I felt a sense of relief as getting John off a second time would prove difficult and I didn't want to be the man who failed. But then he spoke to me in such a cold, slow and menacing way that I nearly lost my trailer load. In a threatening, low key whisper, he said, "So — you're saying you aren't you going to help me —-Brad?" I felt the hairs on the back of my neck stand on end and my thumbs pulsate on the wheel.
"Course I am mate! Just kidding. I'm fighting for you one hundred percent."
I arrived at the yard with barely ten minutes to go through the paperwork or possibly live and I noticed the company had followed the exact protocol and I couldn't find a loop hole.
"They're not gonna sack me are they Brad? Cos it's making me angry." I decided I needed to act fast and asked John to stay outside for a minute whilst I sorted out the paperwork. Once inside I gave my speech.
"Look. If this bloke walks in here and you sack him then let me tell you now, nobody is walking out. You know what he did, right?'
They shook their heads.
"He only cut some blokes sodding thumbs off! Imagine that if you would." I gave them a minute to think about it. "And that's after beating several barrels of shit out of the chap. Now apart from the absence he's a good worker and good with the lads. I need you to take one for the team here, guys. Give him a written warning —last chance saloon. I'll tell him this is the last straw. A written warning. Do it for me, please, otherwise I quit. "
One of the management picked up his pen and made a note. I watched him move his thumb away from the casing and drop the biro. "Oh God," he mumbled.
Bingo.
They agreed and when they told Big John he had another chance he sat back in his chair and gave them the thumbs up. I don't think for one minute he did that on purpose but it sure as hell got the message across to the management.