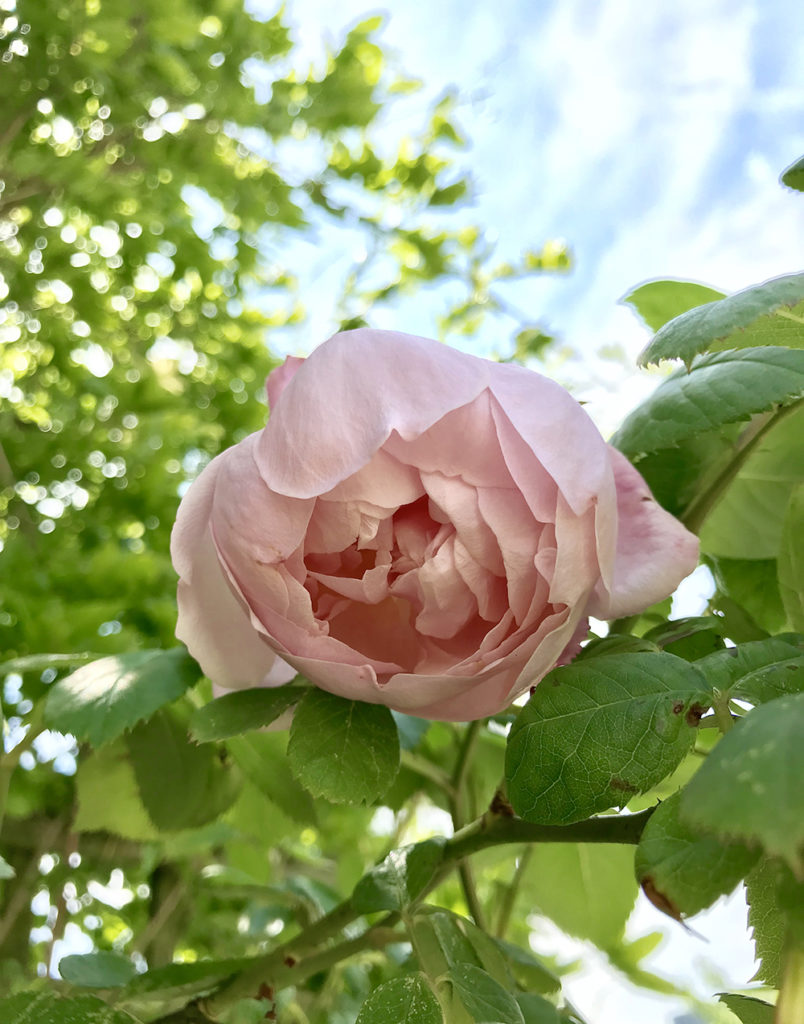 Watching him flutter around the seed holder was a beautiful distraction at 4. 30 in the morning.  Little Robin Redbreast. Nature made sure we could see that bursting glow from your chest and we humanise it as it is our nature to poetically do so. Little Robin: your heart was meant to scare and ours to scar, it seems. 
Wild seeds on the floor discarded in haste for those more succulent that took preference.  Snatching at the tastiest lest some other flighty friend may come and get the pickings. Skirting swiftly after feeding to a nearby rose to preen. Her pale pink petals offering delicate layers of softness. Curled and yellowing slightly at the edges despite her face being a few days old. So heavy, her pretty head, that it bows low to the ground in submission while buds of her own family reach up tall with robust new life. Fresh colour. 
Summer at dawn. New summer.  The beauty as it develops from the dainty hold of spring into an overnight swell. Everything vying for attention and singing out its glory. Brighter, bolder. Softer, sweeter.  The songs in the air piercing the early morning silence. Such peace, such heavenly peace, though momentary which makes it all the more delicious.
 Existing silently in that moment and soothing tired eyes that should be sleeping. Tired eyes set to become weary with necessity in but a few hours. Bare skin traced by gentle breezes allowing an awakening at the same steady pace that the sun throws out her kisses.
Thoughts. So many of them. Each tumbling over the other for priority. Some amalgamating and forming branches. Setting them free without reprimand and being able to whisper them to the unsullied sky without even talking. Silent messages sent out into the ether with a hope of answers. Dreams released and untangled where nobody can snatch them and put them into files marked X. Impossible possibilities clinging to the hope of a new day.