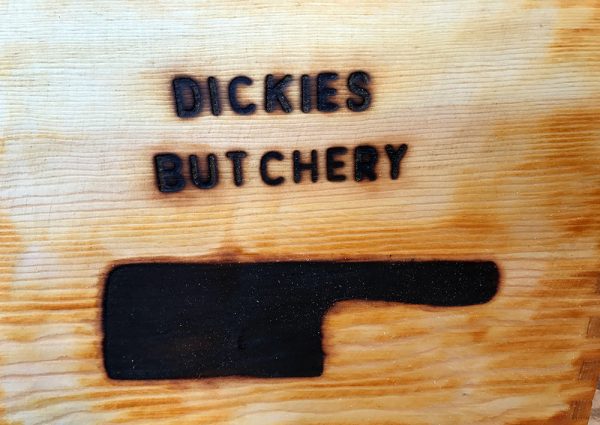 Satirical Snapshots Bringing You Whimsy On A Wednesday!
Why the long face?
I went deep into that there English countryside at the weekend, I did. <—- Please say this sentence in a farmers accent if you would, because it sounds better. You're doing it aren't you? Oh, the power I have over you…
Anyway, I drove past a field full of horses.
"Stop the car!" I demanded of my mother. "I want to see the horses!" Yes, I am in fact 12 years old.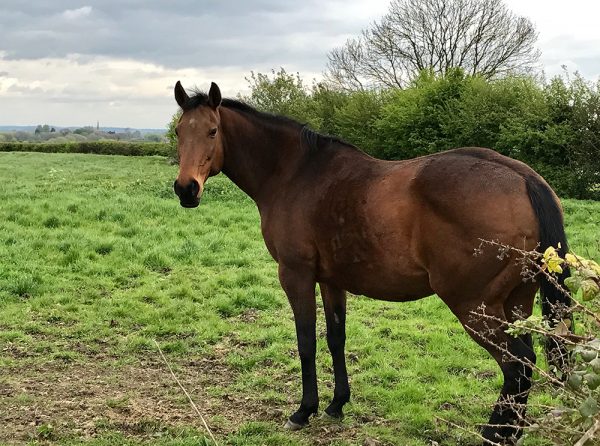 The thing is, horses and I have a bit of a volatile relationship. Whilst being the only English cowgirl that doesn't get on with either cattle or bobo's might seem quirky and befitting of yours truly, I thought it time for me to make equestrian amends. I tried to make friends with this horse. I stood my ground on t'other side of the fence and called him to me, "Come hither horsey" I said and made that funny clicking noise in my mouth like cowboys do on telly. Eventually, after much goading he came over. He even allowed me to stroke his long face. I felt victorious. Usually horses and I rub each other up the wrong way with our highly strung and sensitive natures. At last, I had mastered the art of…
Horse whispering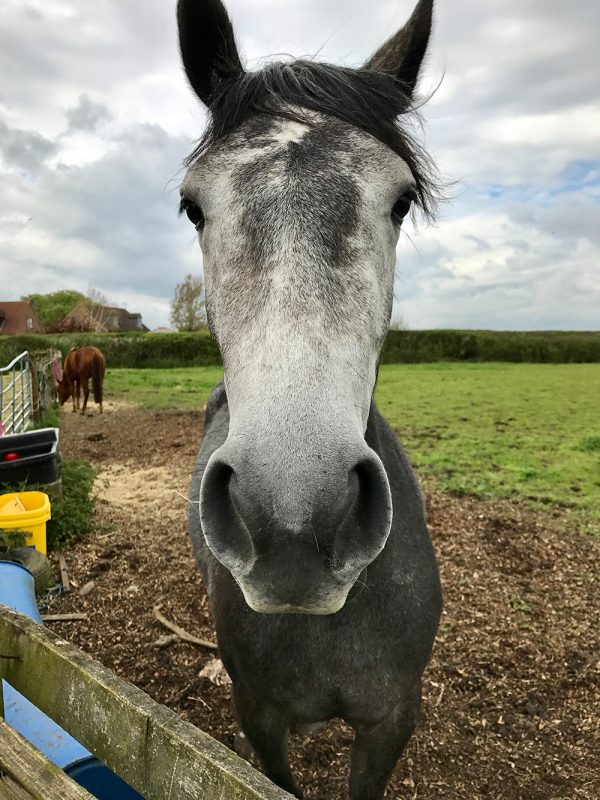 I then left him and went to the adjacent field to stroke this horse. Total confidence. I was now spreading the horse love like a pro. Well, Mr. Chestnut stallion in the other field didn't like that and began making snorting noises and galloped over to this fine grey beast and I like a drama queen.
"Aww, he's jealous!" I said.  So, being the kind soul I am I went back to stroke him again. What did he do? He batted my arm away with his head and basically, horse screamed.
I can't be doing with that kind of attitude. That's me and horses done. I'm sticking to dogs.
Let's have a butchers
I shall resist the temptation to say "Bigeth Dicketh" at this point but that's where I went.  Dickie's Butchery & Cowshed. What a slice of prime cut this place is!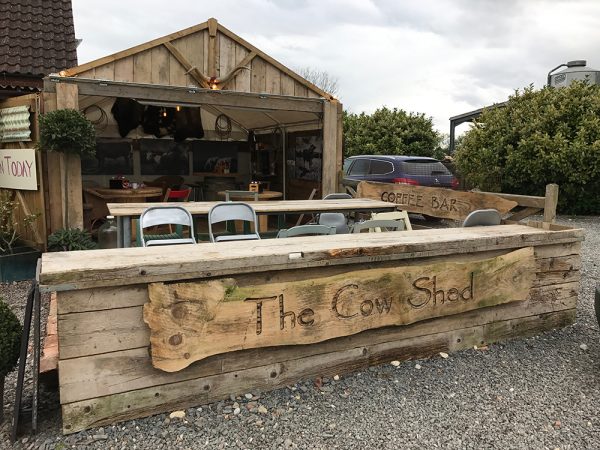 Not only is this place an artisan butchers shop on a farm in the middle of nowhere, but also a place where you can sit and have a coffee. That's right, a steaming hot latte in a tin mug made by burly farm boys.  Err.. Goodbye Starbucks, we're through.  Look at this jewel of a find!  I felt like I'd stepped into a piece of Texas in England. 'Cept y'all don't have butchers shops.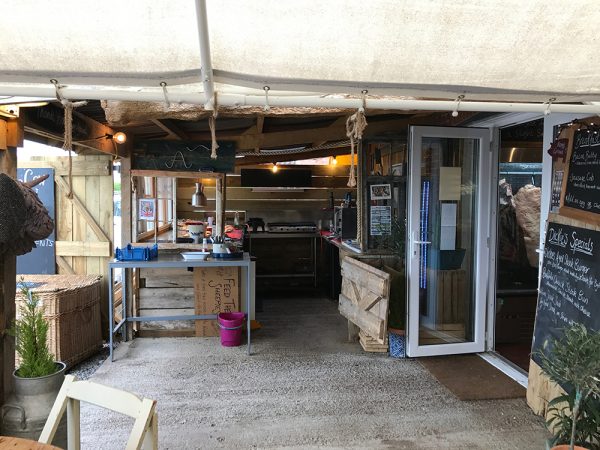 And not only can you have a bit of a cappuccino here, but a home reared bacon and sausage sandwich or prime farm beefburger.  Win.
They even have pop up, outdoor eating events.  *Subscribed*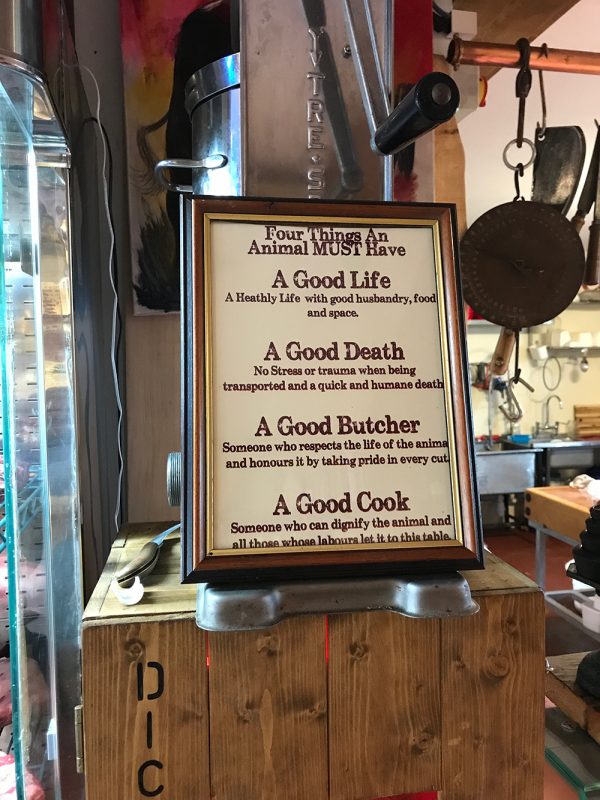 These butchers out in the countryside take their meat dead seriously.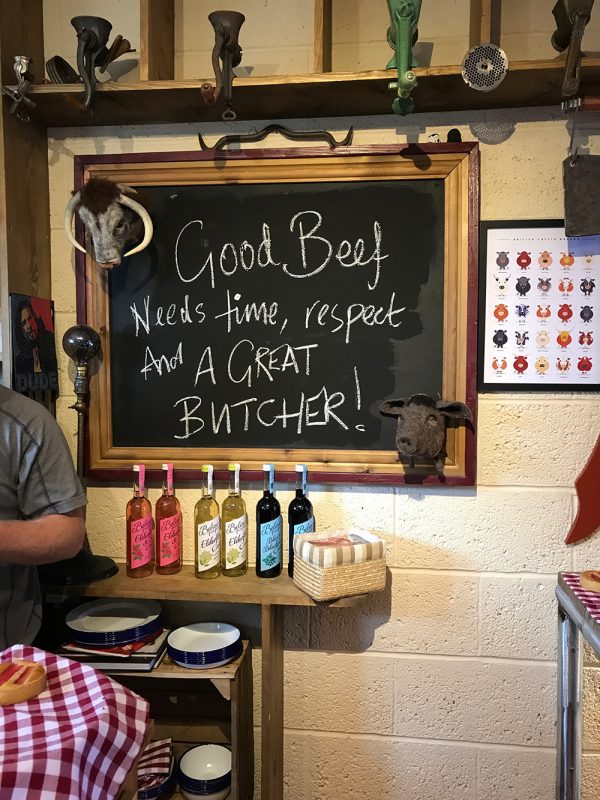 And their eggs.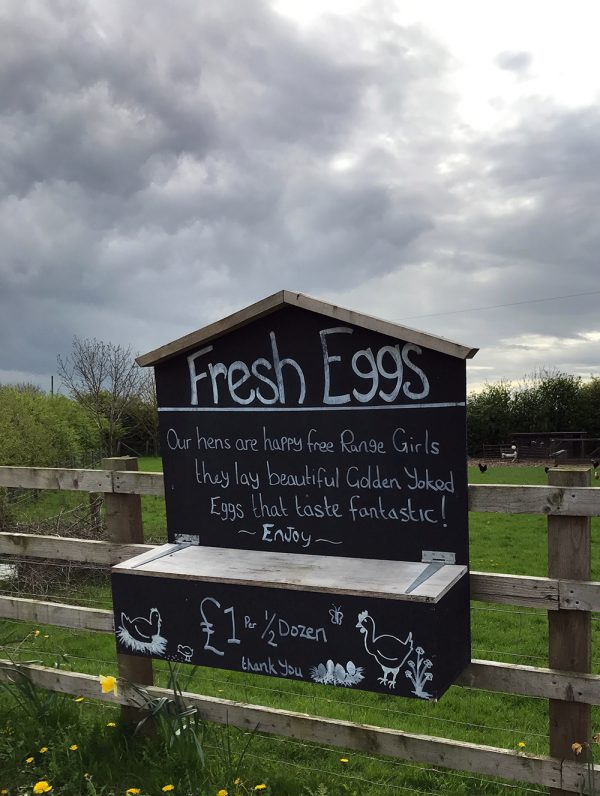 But when I saw this little fella playing about in his pig pen it bloody well put me off having a bacon sarnie like that film Babe did.  I should have stayed put in the cowshed coffee barn and just thought of supermarket packaging.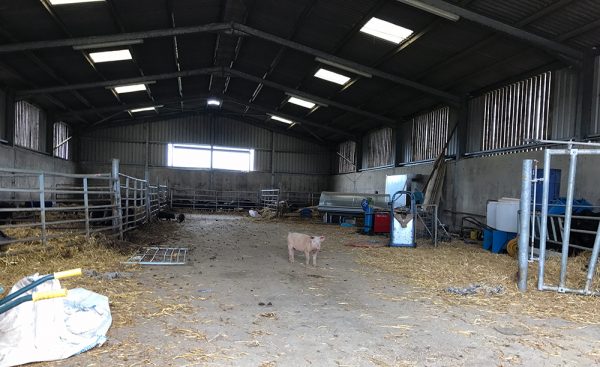 And then I went weeeeeeeeeeeeeeee, all the way home.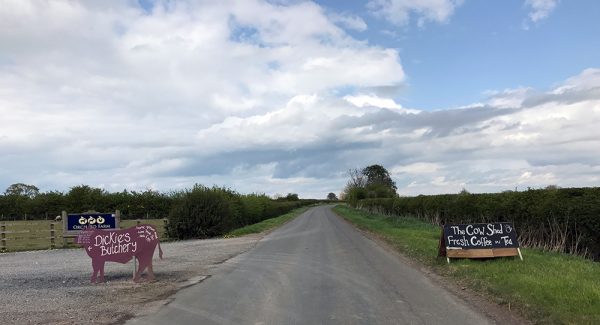 Rebranded:  The Urban Cowgirl.  Sigh….