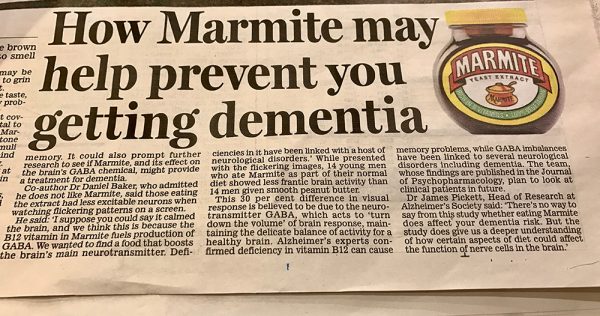 Satirical Snapshots Bringing You Whimsy On A Wednesday!
Oh the ribbings I've endured from my friends' 'the Americans' for eating this ghastly, dark brown yeast paste! Yeah, don't think I've forgotten who you are. Well, how could I forget? As a staunch Marmite supporter and lover my brain is in fine fettle. Researchers have found that Marmite helps boost brain power and stave off dementia. So, when you've all forgotten who you are and what you're doing I'll be stealing your wallets and going on luxury holidays at your expense.
A spoonful of sour helps the medicine go down
Just one teaspoon of this nectar each day and you'll still be playing pub quizzes into your nineties. Why?
Marmite contains 116 times more B12 (which makes red blood cells and protects the nervous system) than peanut butter. So, you might want to think on because my Marmite beats your peanut butter toast down. Not that I'm going to be childish about it or anything but *licks finger, paints a one in the air and then drops mic and leaves*
Talking of pure gold…
A pound 'aint sound unless it's change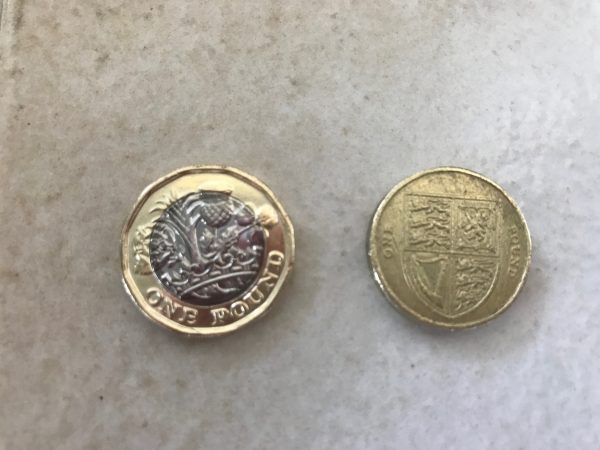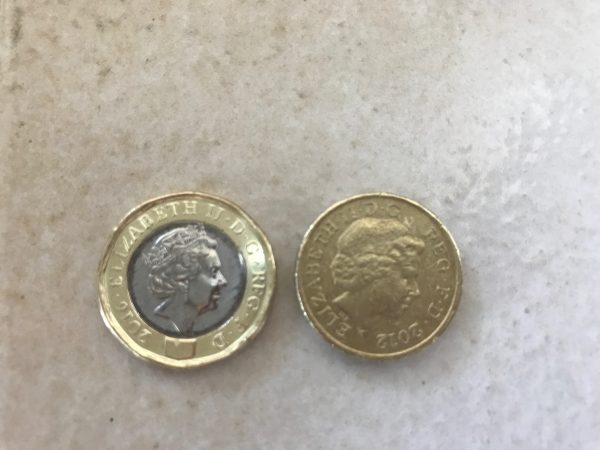 Britain has a new pound coin. Businesses everywhere are going insane at having to change all their machines. I had a moment of dizzy excitement when I thought I wouldn't be able to go to the gym if the lockers didn't work anymore. Then I remembered that they used a card instead. How stupidly forward thinking of them. Marmite eaters.
Apparently, this new 12 sided piece is the most secure coin in the world. Question is: Will I be able to shoot it in the US and cause a dent like I did with the indestructible fiver? Take a look here and see.
Talking of Royal Mint and the Queens money..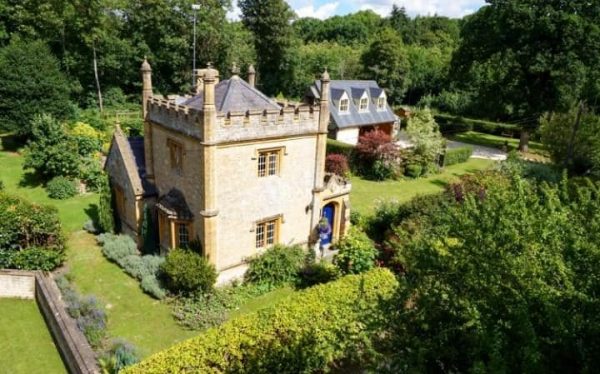 England's smallest castle has come up for sale and I want it. Set on the outskirts of Warwickshire in the beautiful Cotswolds, "Molly's Lodge" is available for purchase. Who better to live in a castle than me?
This grade 11 building was constructed in the 1830's by British architect, Edward Bloor. It sits in 0.61 acres, boasting a beautiful garden, limestone turrets, a Victorian cast iron fireplace and a winding staircase. There's also a separate outbuilding with an office where I could write my whimsy and a one bedroomed apartment so you could come and stay if you wanted to.
Pay it forward, reader
Unfortunately, I haven't eaten enough Marmite to figure out a cunning plan to snare it and probably only have enough of those gold coins above to pay the bloody stamp duty.
So, I'm looking for a random act of kindness here and I know they exist because it's happened to me before. Whilst this castle is considerably more expensive than a bottle of wine, it's a bargain at only £550, 000 and I'd like to live there. Please. A lot. There's no better way to show your love and gratitude than buying a castle for me.