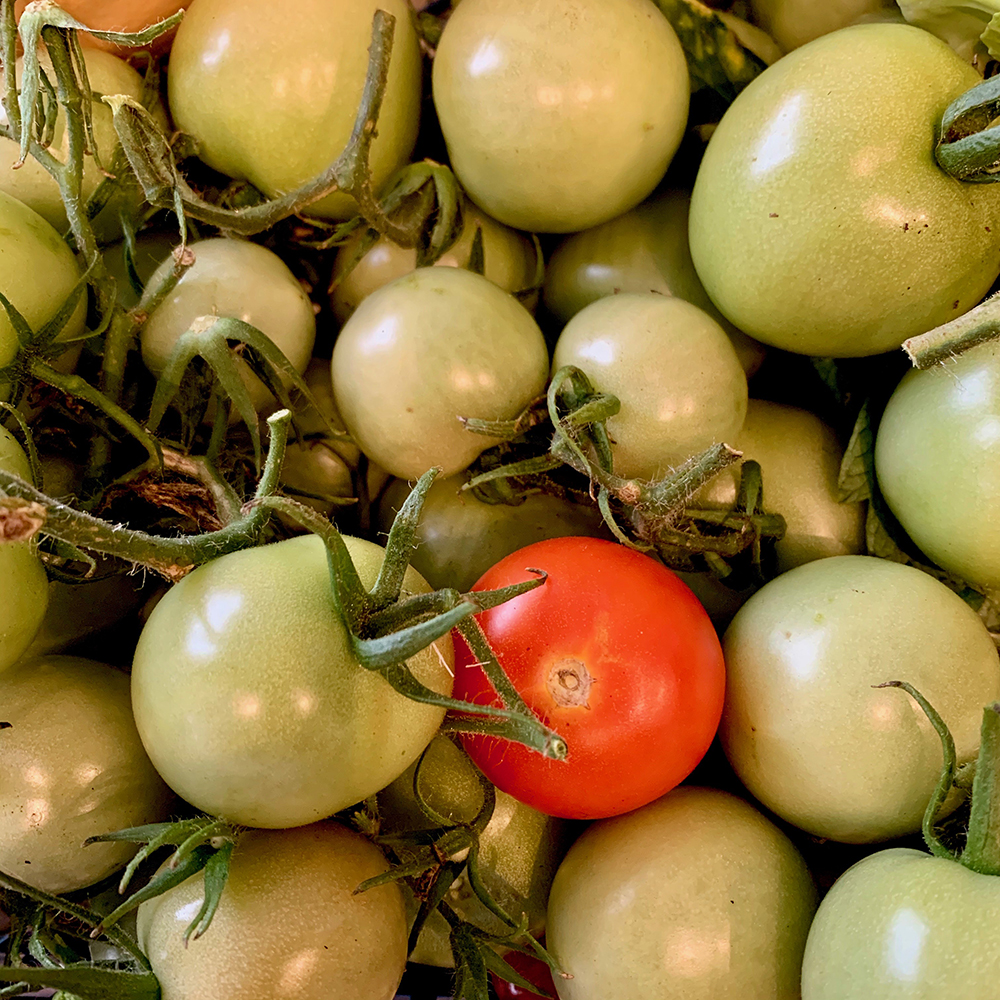 Satirical Snapshots Bringing You Whimsy On A Wednesday!
Welcome to cooking with Jules!  
Cooking what? Meth? What with me now living in Villainous Village you might be thinking there's a bit of Breaking Bad going on in the neighbourhood. 
Talking of mobile miscreants…
Here's the thing about living in the ghetto – you have to be on high alert at all times. So, when you are woken by texts just before dawn you pick up your phone.  There might be a raid going on.
Because I am now residing in Corruption County, people come to me for advice from far and wide.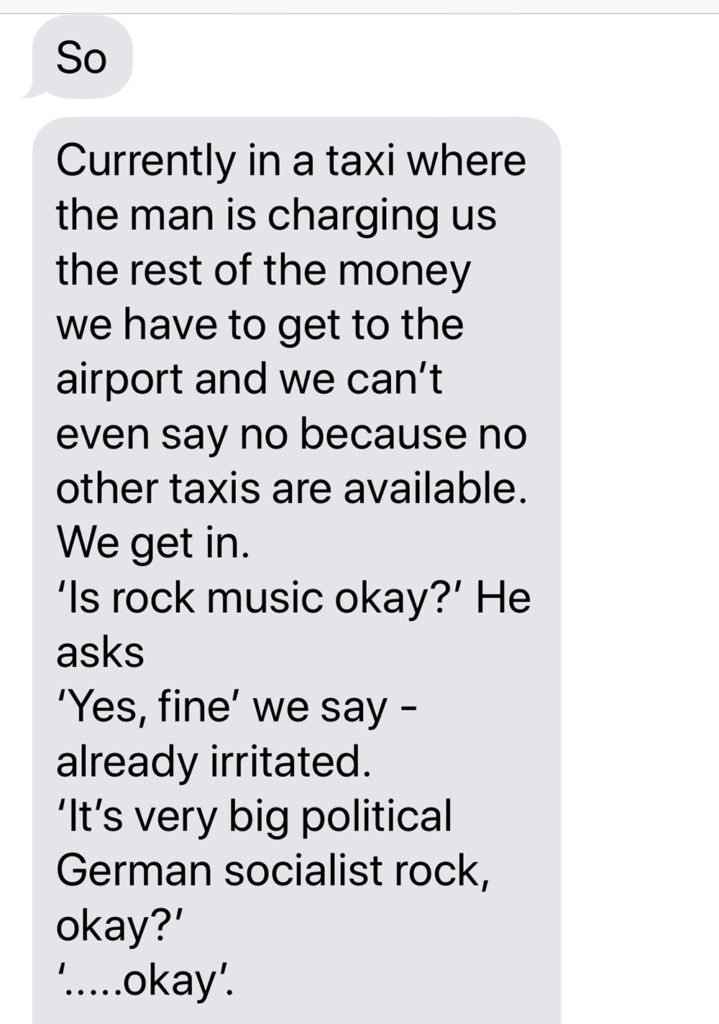 Mein Gott!
Bloody hell!
Talking of bloody – and Hell…
I went downstairs to prepare a nice, hot cup of tea. As I waited for the kettle to boil and watched the birds flocking around the feeder I noticed that something was bleeding to death in the neighbours yard and seeping onto my patio.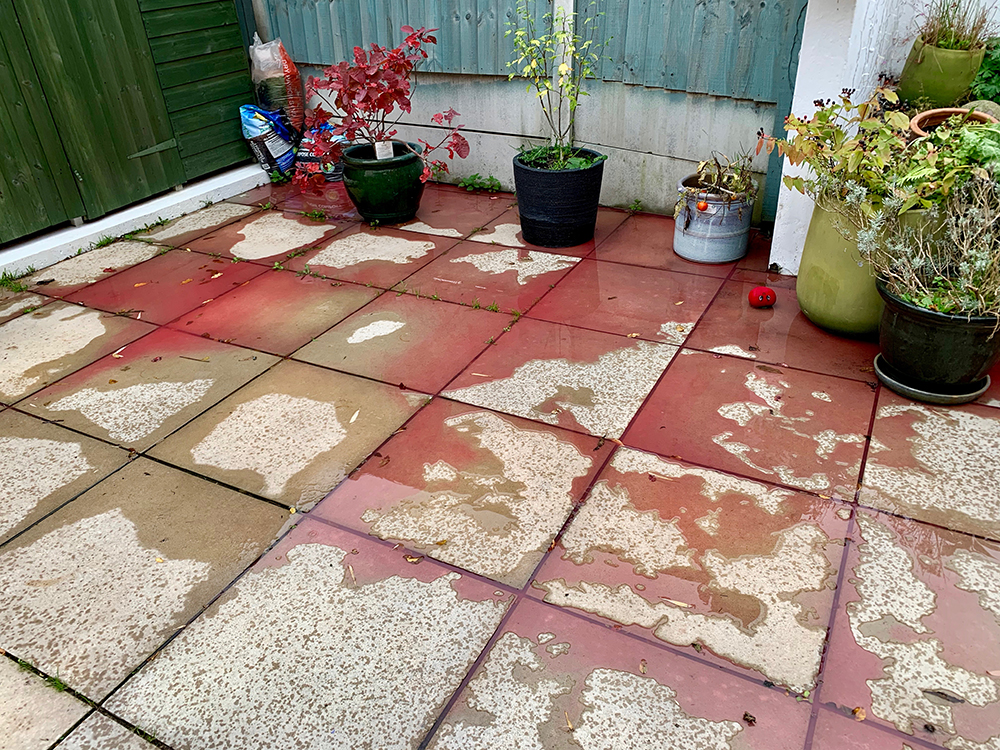 Really?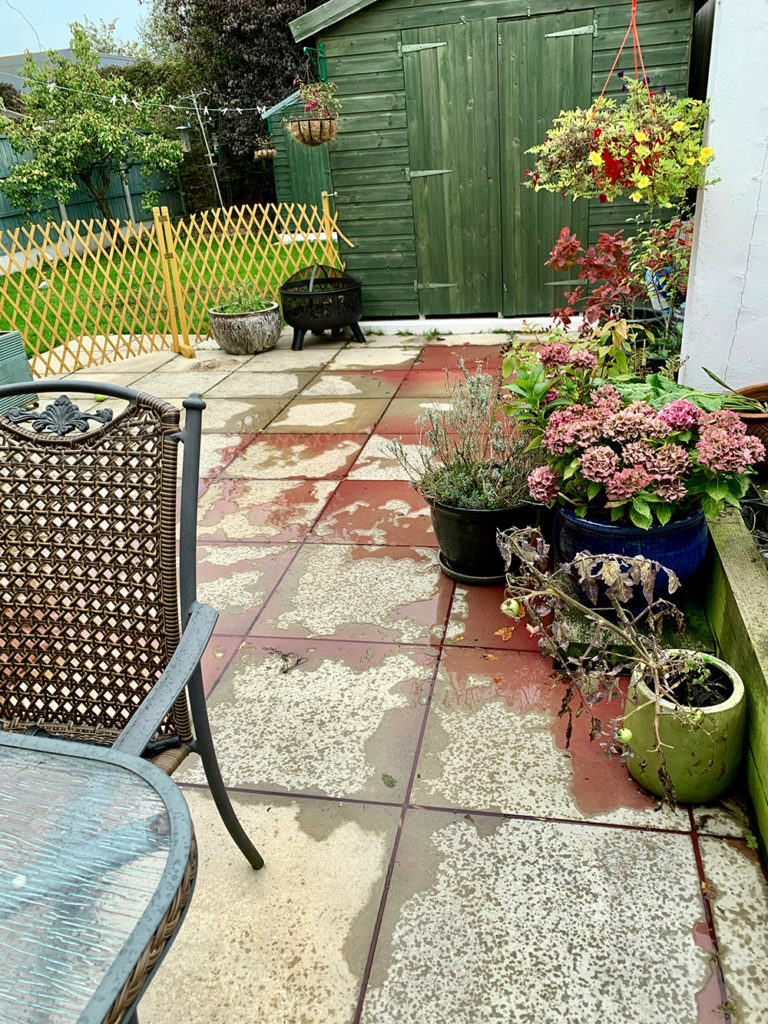 Did someone not pay the Patron? See, this is the sort of 'goings on' you can expect nowadays, when you live in the middle of it all.  
 I stood and watched the river of red as it crept menacingly across the slabs.  I then turned around and looked for the dog incase its head was missing. 
This neighbour is a salubrious garden centre – well, so they say. More likely it's a money laundering operation for the street scoundrels.  What a perfect place to dump a body, underneath all the winter bedding pants…
I called them and made them aware that something was bleeding into my garden.  There was a long pause, some muffled voices and then they said they'd get back to me and hung up.  I got my BB gun ready – it wouldn't be long before the head honcho knew I was onto him. 
They called me back sometime later with the flimsy excuse that it was red paint that had been washed down a pipe that had broken.  I'm not buying that, are you? 
Don't buy tomatoes from there. They're only large and juicy because of the compost they're using, if you get my drift.
Talking of tomatoes…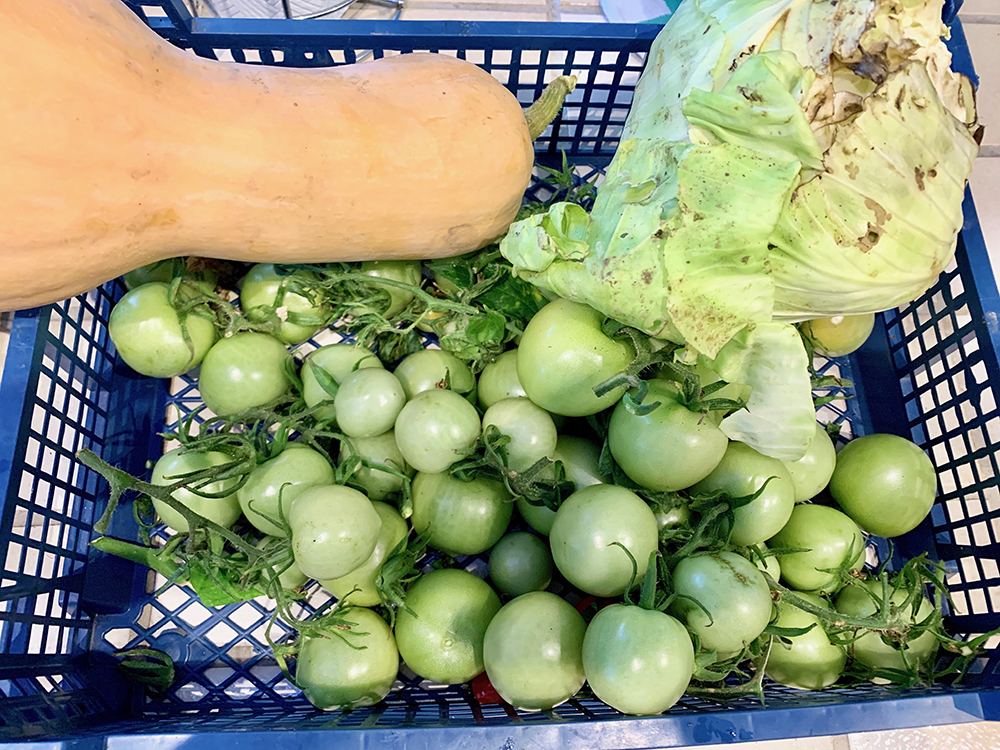 It's great when you have friends that have their own allotment because they give you lots of fresh grown produce for nothing.  This helps a lot as going shopping in the ghetto means leaving your abode unattended and your knicker drawer free for rifling. 
This week I got a harvest of tomatoes, red and green.  I decided to make some fresh tomato soup.  A great big pan of it.  I worked on the premise that it's not good to bite the hand that feeds you so becoming the soup kitchen of the area might elevate my status. 
Look at these juicy plump fruits! ( not a thing to say in the local pub)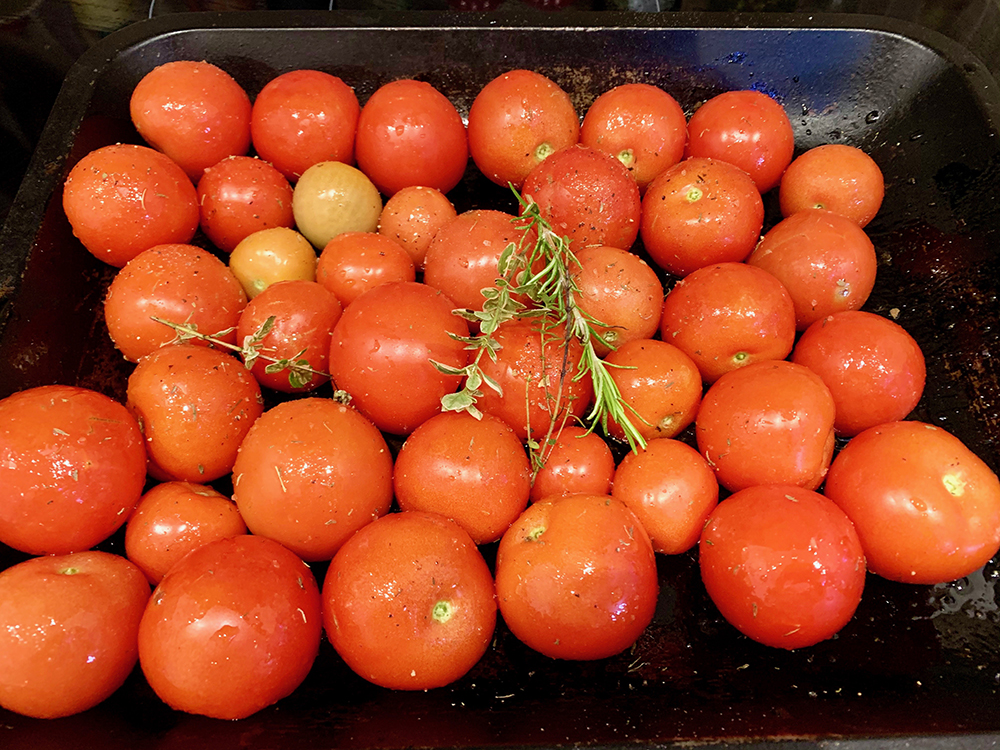 They got a roasting.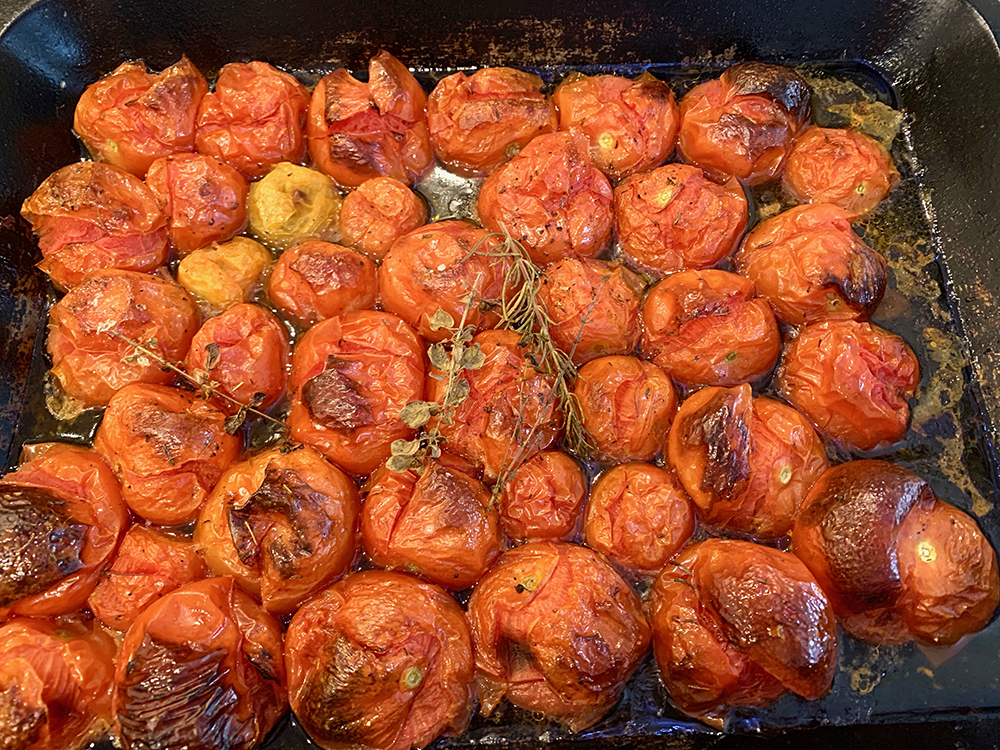 Added to my magical pan…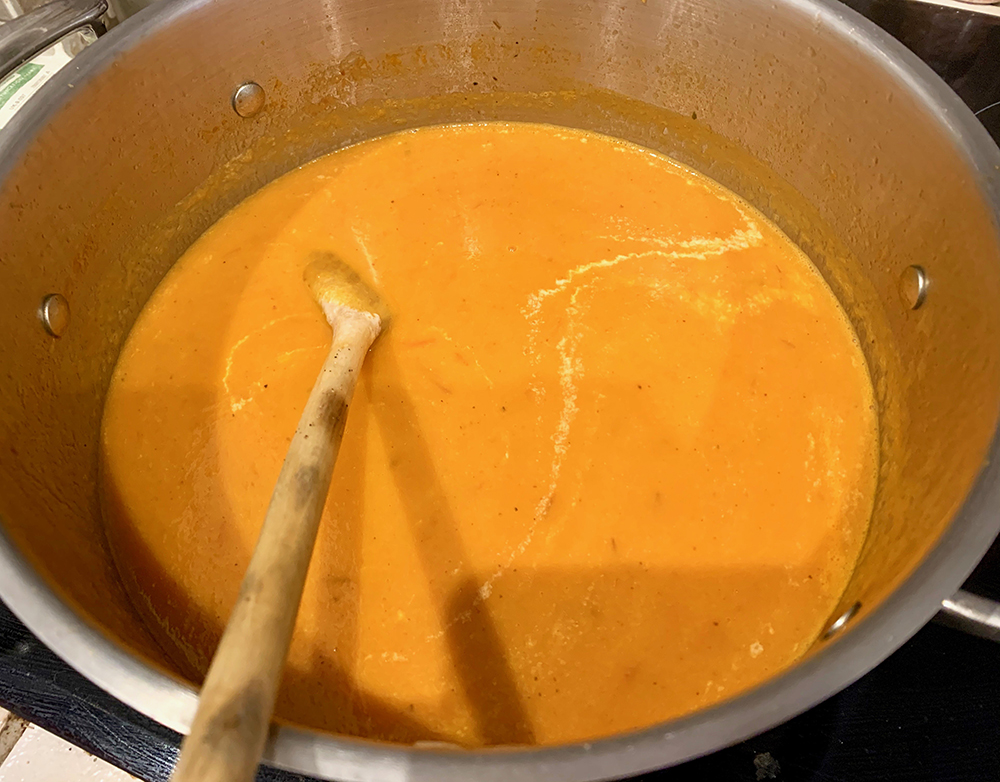 And made into beautiful harvest soup that I have laced with tranquillisers  will give out graciously to any visitors.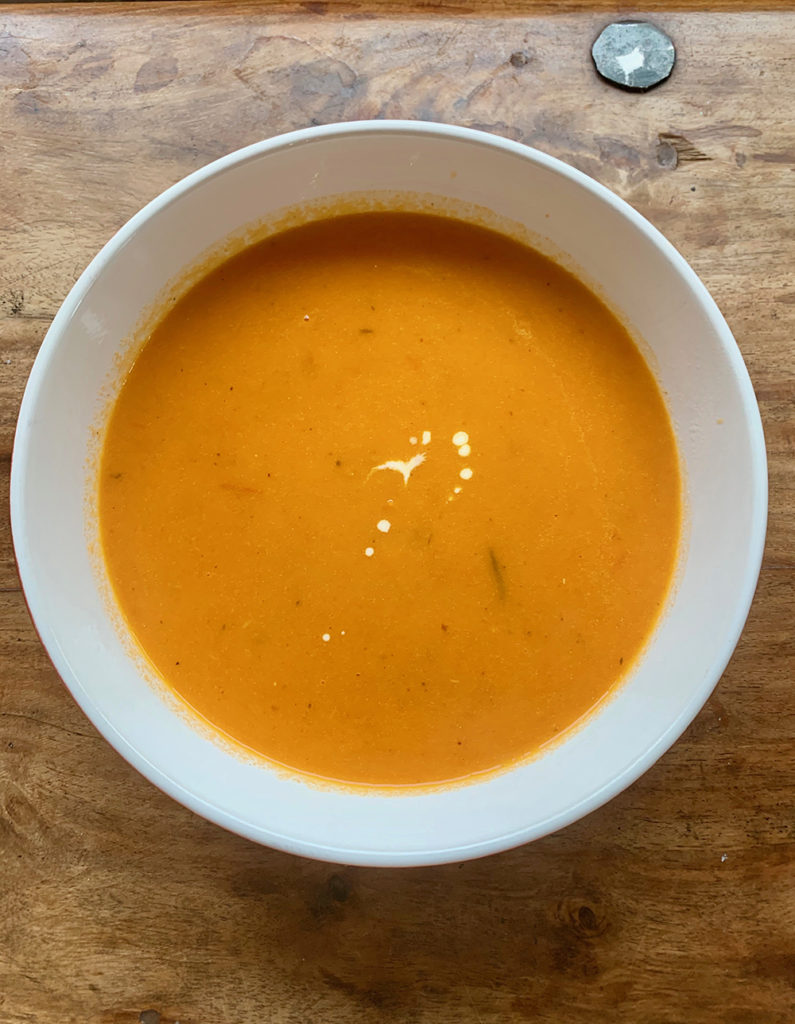 Happy Harvest!