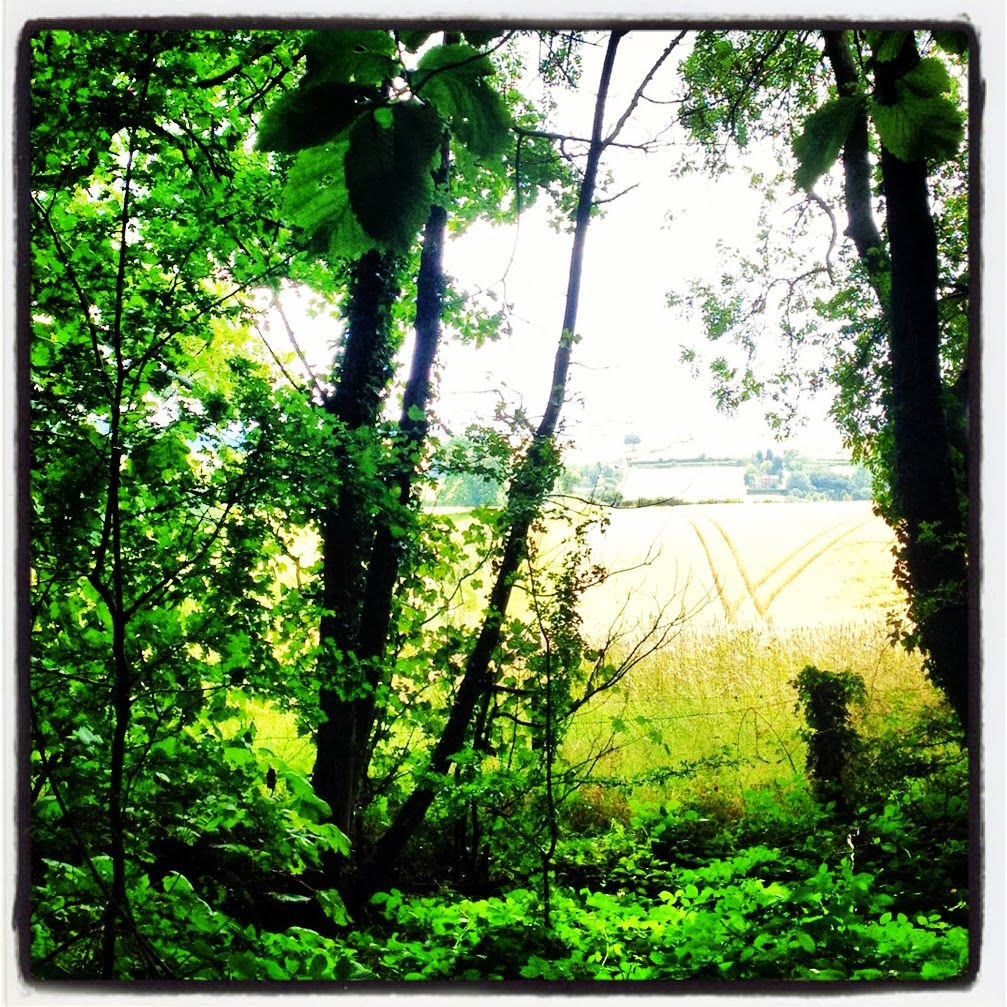 I've been mulling over my life, like you do, for the past few weeks, months, years. Anyway, I have decided that I have too much stuff. Stuff accumulated over time; stuff that makes me think "Why did I get this stuff?" and stuff I believed I desperately needed for whatever fanciful reason that popped into my head that day.
Result: I feel stuffed. I feel weighed down by things and ownership.
I don't know if it's my desire to experience a zen like tranquility or if it's to do with a book I once read or a post I saw on material greed but I have decided to get rid of pretty much everything I own. My plan is to have the bare essentials by the end of this year. Things that I actually NEED rather than meaningless paraphernalia.
So a few weeks back I got to work on putting stuff on eBay.
I hate eBay. Just putting that out there. It would be more appropriate to say that I get racked off with some of the idiotic questions I get asked about items I'm selling like:
"Oh… You don't post to Australia."
Assuming this was a rhetorical question, I ignored it.
Two days later.
"Well, do you post to Australia? " Do I really have to answer this question since it says UK only?
" Can if you like, if you're prepared to pay more in postage than the actual item is worth then I'll do it just because I find this fascinating if not rather insane. Each to their own."
Suffice it to say, the Aussie stepped out of the game.
Then came another question on a different item.
" I notice on the tea set you are selling that there appears to be a hair line mark inside one of the cups. It's very small, a quarter of an inch if that. Would you take a buy now price and a reduction because of this?"
I went to check the cups. I couldn't bloody see it.
" Petal, this is a 1920's vintage tea set. It's incredibly rare and we both know how much it's worth. So to cut to the chase, no. I'd rather give it to someone who loved it like I did. I don't think that's you."
I don't make many friends on eBay.
Week by week things have been disappearing from my home and my pay pal balance has been steadily creeping up. I have taken over 20 bags of books to the library and even Oxfam are now giving me free £5.00 Marks and Spencers vouchers ( to buy more stuff) because I have given them so many things that they need to open another shop.
My home is so empty that I've now reached a new level of 'shedding' and have decided to move house. I live in a place that is too big and too old. The bills are colossal because of this and my life is spent on constant upkeep and paying over the odds to live.
I love old houses and character but I'm now sick and tired of living in a money pit that means I can't do all the things I want to: like drink wine in Tuscany throughout August. So it's going on the market and I'm going to find an energy efficient box. Something I would have turned my nose up at before.
I'm both dreading the move and looking forward to it at the same time. I will miss overlooking the greenbelt countryside and seeing the sun rise over the connecting fields and farmers crops. I will miss the colossal space around me. I will miss the feeling of belonging that this house has given me since I first walked into it. That scares me.
But, I will not miss the £300 a month electricity and gas bill, the extortionate mortgage and council tax, the constant gardening in summer, the painting and repairing and so on.
I've even become anal and done a spreadsheet on what I will save every month by living in a new, energy efficient residence. It's incredible and will enable me to fund my creative path as a starving artist, travel more frequently and be free to actually live. That's got to be worth it. And…. I'll never have to go on eBay again.