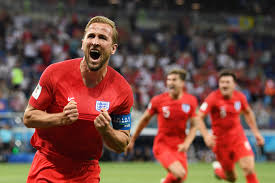 Satirical Snapshots Bringing You Whimsy On A Wednesday!
Basically, England have already won The World Cup.
Tunisia Got Kaned!  was my idea for the next day's punny, sporting headline but nobody used it.  Why? I should be working for The Sun.
This young and fresh England squad have now convinced us that this will be the year that, "Football's coming home" It's written in the stars and after our victorious first game pub landlords across the land are rubbing their hands together in glee.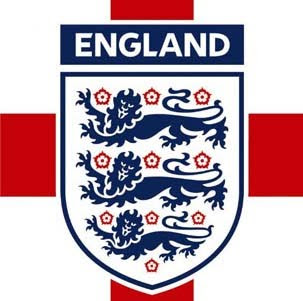 I've watched most of the games so far in the group stages and yet again got myself entrenched in the football euphoria!  This means shouting at the TV,  inventing new words for the biased dimwit of a referee and causing myself untold stress. I don't know why I do it. Especially when I remember this…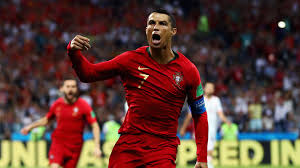 How much I hate Ronaldo. 
What a tosser. 
I'm sorry but I can't help myself.  I have an unhealthy and violent loathing for this man and it only worsened in the Rooney/ Ronaldo incident of 2006.  When he gave that arrogant little wink I very nearly punched him through my TV screen.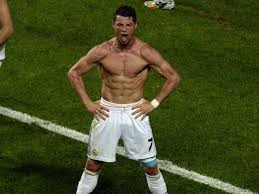 And yes, I know he's an exceptional footballer. No question. And yes, he's a pretty boy if you like that sort of smug looking, pierced ears kinda thing. I don't. I wouldn't piss on him if he was on fire. 
He once said this: "People are envious of me because I'm rich, handsome and a great player." Well, as narcissists go, he really takes the Ace card. 
The only moment of joy I have experienced connected to this arrogant man, (who I like to call Cris Ronald, takes the shine off him a bit, doesn't it?) was when he unveiled the bust of himself that looked like he'd had a facial seizure. Boy, that must've stung.  Shame.  I loved it.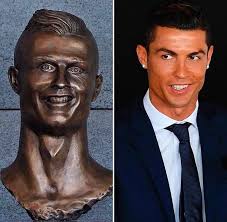 Clearly, he needs a golden boot up his arse.  And I need therapy. 
Talking of Boots and Medical Aid…
I went out last night with my friend for a couple of orange flavoured gin and tonics because that sounded sophisticated and gin is in a frenzy in the UK at the moment for some reason.  And, we are sophisticated, so…
I kept poking at my leg because I've had this sharp, hot pain in my calf for a few days now.  I thought the gin might take it off but they put too much ice in it.  Shameful.  It just so happened I was out with someone connected to the medical profession. I've come to find that this is a colossal mistake because they scare you to death. 
"You want to get that looked at sharpish, it could be a blood clot."
"Gee, thanks."  
Well, I slept like a baby. Not.  I spent the whole night deliberately tossing and turning and doing those aeroplane exercises that they tell you to do on long-haul flights.  I've got pretty well-developed calves from my dancing days, (way better than Ronaldo's) so I was able to continue this for hours until I got severe cramp. That didn't help. 
Debbie Does Doctor
I got up early to ring the doctor and waited for 45 minutes on the phone. They have this new system in place where you can't just make an appointment anymore.  You have to ring up on the day and if you get through quick enough you can have one.  If not, you have to ring back the next day and so on.  It's like a free for all on Ryan Air.  
I was twelfth in the queue at 8 am. Annoying though this was, it gave me time to get my spiel on. You have to be mighty cunning to get past the receptionists because they think they're doctors and make decisions on your life like an Emperor at a gladiatorial arena. 
I went straight in with the "I've been told by a medical professional that I could have a blood clot and I wouldn't want you having that on your conscience, Debbie, if you don't let me in." 
Bingo. Early morning appointment, no questions.  Which only added to my fear.  Even Debbie knows I'm done for. 
Call Me Peggy
And what do my friends and family say to me when I tell them how worried I am?
"You'd be a nightmare if you have to have your leg amputated!"
Nice. Thanks for that.
"You'd make a great pirate though! Great at parties! You could throw your false leg at people!"
Hmm.. maybe I'd get a nasty parrot to peck your eyes out.
Rude. Just because I'm the sort of person that stands up for herself and doesn't take prisoners and scored 0th percentile in the agreeableness test, doesn't mean I'm not sensitive.
 I drove off to the doctors rather worried and begged God for mercy, "Look, I'm proper sorry for all the things I've done wrong and keep doing despite promising not to but, baby steps, ya know… and I really don't want to have to have my leg amputated because I won't be able to wear my cowboy bewwwts which will totally destroy me. How can I do the two-step with one leg? Oh, my days! Is it because I scorned Ronaldo? I'm sorry. Ok, that's a lie. But I'll try and be sorry about that. I won't curse at him again. Not out loud anyway."
Doctor, Doctor, Give Me The News…
I told the doc my worst fears.  She laughed.  Is it me?
"DTV?"
"OMG!"
"ADT…'
"WTF?"
Have you ever tried to have an acronyminal conversation with a doctor?  I can tell you that's a first for me.  Anyway, so far so good.  I'm still here. There's no visual evidence of a clot in my leg and she doesn't know what it is.  If it gets worse, I go back and if it goes away? Phew, that's what you call a golden goal.