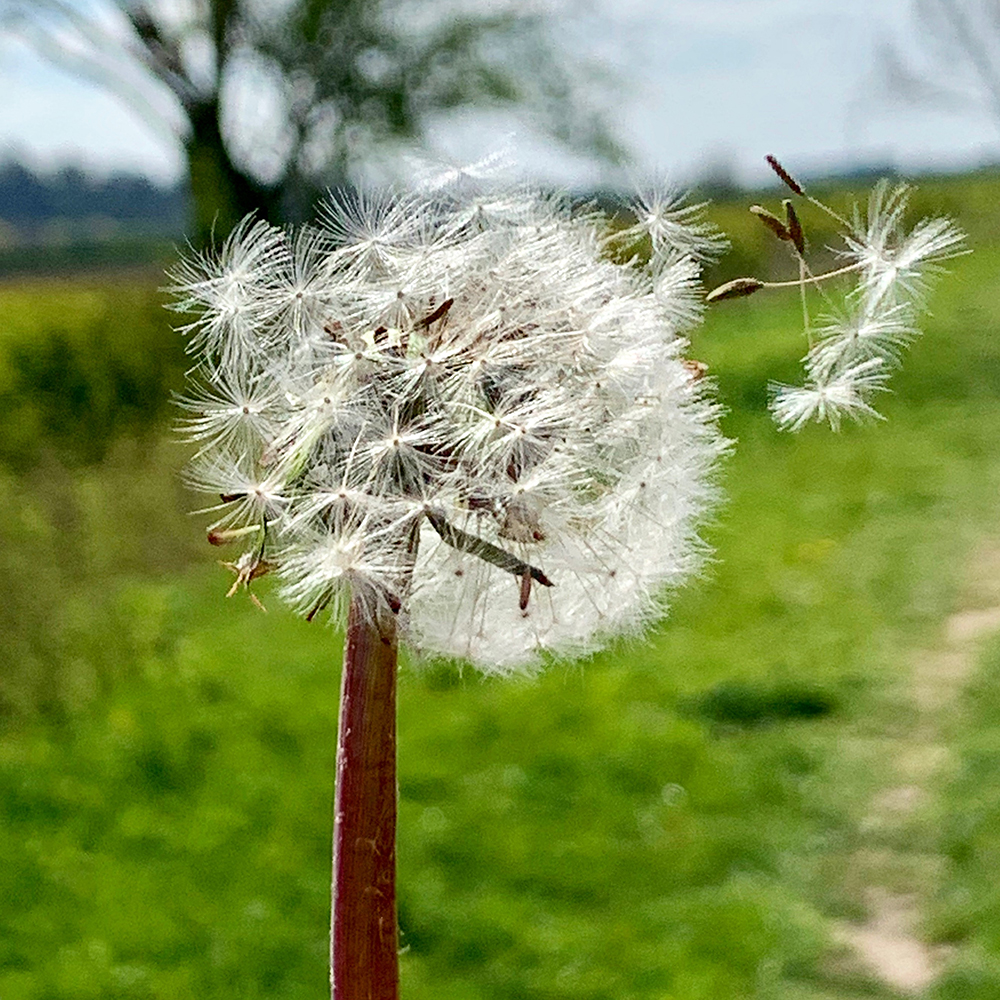 "Time Waits For No One"
It all started with Mongolia. And I don't mean Genghis Khan.  

After watching "The Grand Tour", which is one of my favourite programmes, the finalé had the trio building their own car and driving across the Gobi desert. I was awestruck by the stunning scenery in Mongolia: vast open skies, rugged beauty, more wild horses than people, and when there were people, they were living a simple life and seemingly unaffected by the modern world and all its vices. 
The itch was frantic.
I've sat still and not been anywhere for 6 whole months.  No wonder I'm fretting about losing my feet!  The answer to all my problems is to travel. I just can't be in the same place for this long without insanity setting in. Mongolia cured my madness.
Unfortunately, holidays to Mongolia are fairly expensive and if you're going to go there then you have to pull in China and then maybe a bit of a rest in Thailand before heading home. This makes it a lot more expensive. This is a trip that needs attention, time, and a bit of a lot of saving up. 
But you can't have an idea like that and not sate it with something else. That's just not fair. 
Fortuitously, Ryanair sent me an email about reduced plane prices and I took this as a sign to make a bold move out of Blighty and into unknown territory!  Time to conquer!
I sat myself down and decided I would not move until I had found some little place that had yet to make my acquaintance!
And here's what happened:
Scandinavian Scandal

In May I am going to Copenhagen, Denmark. #CopenMAYgen
All great storytellers go here and maybe I will come back with renewed imagination and be able to reel off my own version of a Hans Christian Anderson fable.  Inspired by a Smørrebrød (basically a Ploughmans lunch) washed down with the local Carlsberg, how can I possibly fail?  They say it's the happiest place on earth, which is a little bit presumptuous because they haven't met me yet. 
Spaghetti Western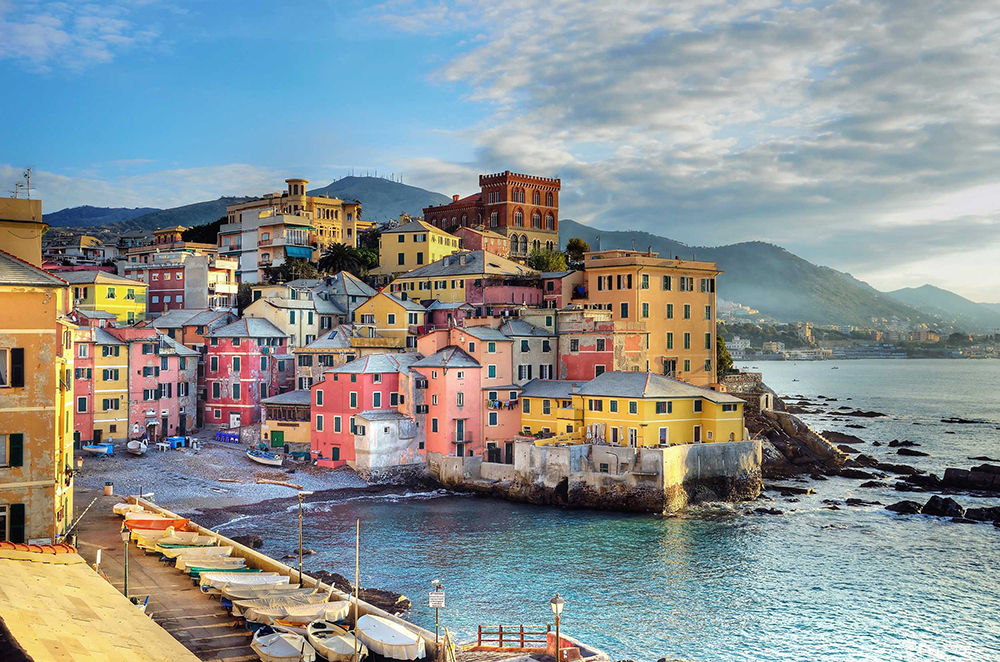 In June I am going to Genoa – Liguria, Italy. #Juneoa
The birthplace of the great explorer and colonist, Christopher Columbus. Inspired by this traveller I will be able to navigate the wonders of my future whilst nibbling on the famous focaccia and pesto, washed down with a glass of Cinque Terre whilst watching a sunset resting on the harbour waters. Ligurious!
Musical Mayhem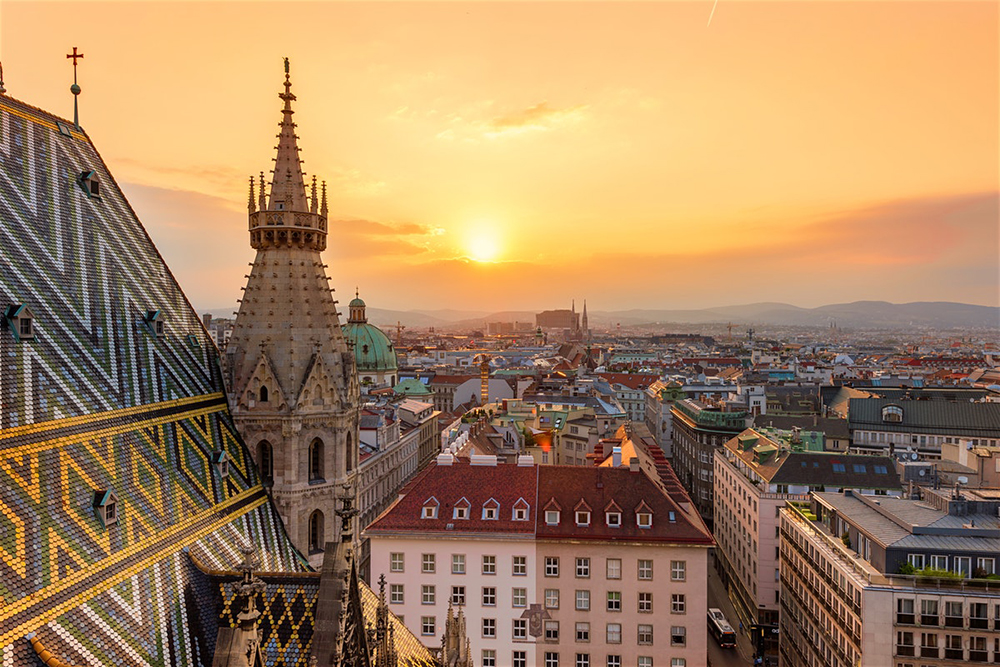 In July I am going to Vienna, Austria. #TheLastWaltz
Apparently, the Austrians are very precious about their sausages. But surprisingly, I'm after their cake and coffee.  It's also the worlds number one city to live in and steeped in class and culture.  This will be the rounding off I need; the finishing school of trips before I return to the Motherland, renewed, refreshed and raring to go!
But now I've talked the talk, can I…
Walk The Walk
I went out for a celebration with a few of my friends t'other night and told them that I felt the need to book all these trips in case my feet dropped off. One of the posse is a GP and there's no point having a doctor as a friend without abusing the situation.  After checking my bare feet at the dinner table (total class) he informed me that my pulse is exceptionally strong and I might just be OK. 
Time to get the ole bewwwts on!