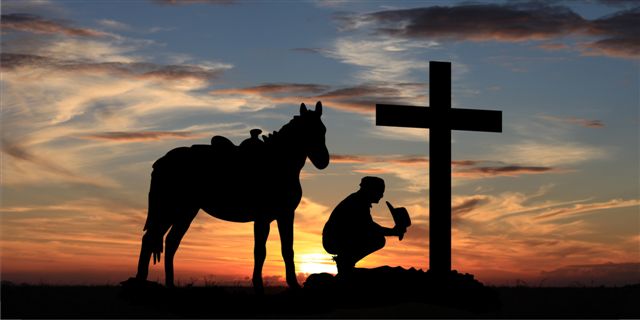 Satirical Snapshots Bringing You Whimsy On A Wednesday!
(Int'l) Texas Cowboy Church
Come what may, when I go to Texas, I always make a visit to Texas Cowboy Church. These people are the absolute salt of the earth: real cowboys and cowgirls with a spirit and grace that would put many others to shame. I am truly bowled over by their attitude and kindness – it fills me with such hope, especially when I look at the rest of the world around me. They have accepted me with open arms regardless of the fact I'm often a hideous nightmare, and have definitely changed me for the better.
I'd already pre-arranged with the pastor (best pastor in the world ever and a total cowboy legend) that I'd be going on the 29th followed by Texas BBQ, thank you very much, and tons of home made pies.
The Best Laid Plans
Well, they went to trash. But getting from Dallas to Houston is no big deal in the grand scheme of things. It's only 239 miles which is nothing when you think that Texas is 790 miles long and 660 miles wide. Basically, it's just down the road. I used to think that was total insanity being a Brit but have got used to the fact that it takes hours to be anywhere. You can drive forever and still be in Texas.
Planes, Trains And Automobiles
A flight is only an hour from the big D to the big H so I decided that would be my preferred option until I found out that the cheapest price I could get was $237. Each way. I can near enough go home to the UK for that! On British Airways with free wine, top end films and posh talking cabin crew! And a blanket!
Since that was a no go I considered hiring a car and taking a leisurely drive down, stopping at quirky little places along the way. That didn't happen because numb nuts here left her driving licence at home. DUH. Apparently a British passport doesn't cut it for a Dodge Challenger Hellcat. Most disappointing.
'I know, I'll get a train! 'That was my eureka thought as I heard the blasting horn from a freight train when it woke me from my slumber. After thorough investigation, turns out that a train ride takes 72 hours. I have yet to figure out why but my suggestion is that they need to get their wheels greased up and build straighter tracks. Absurd.
There was only one other option. The Greyhound. Cunningly and falsely named after a racing dog. The fact it took 5 hours to get to Houston didn't appeal to me but it was an adventure I had yet to have. I'd seen it on the telly on American shows before and figured that it could be quite interesting. Regardless, it was my only option and it only cost 60 bucks. Win.
Highway To Hell
Turns out that when you tell people you're going on The Greyhound they start to preach your Last Rites. The various people I mentioned this adventure to started to fill me with dread.
"I would not go on that without a gun,"
"Are you crazy?"
"This ain't England, Jules…"
"I've heard some horrific stories about that ride, not a good idea…" Don't Google – it's true.
My mother was close to tears which kind of gave me the fear because she's usually telling me off.
"It's very dangerous and I really don't want you going on it," she whimpered over a Skype call.
"Look, you've just watched too many American thriller shows on HBO, it's just a bus!" I replied.
I have to honest, I started to believe that I was getting some sort of message and my demise had been predicted. Still, what was I gonna do, walk?
Don't Mess With A Southern Belle
Across the road from where I was staying in Dallas lives a lady called Miss Ray. This lady works like a demon making clothes with her crew of Mexican machinists all through the night and barely sleeping. She is 84 years of age but more like a 50 year old. She always dresses well – her hair perfectly put up, make up in place and jewellery donned. I love her accent. She has one of those beautiful southern drawls but with that sinister sting of 'Don't even think of messing with me' She takes care of the parish hall and brings lots of cakes. The last one she bought for me to try was called "SockItToMe". Novel…
Thankfully, this lady has taken a liking to me, mending my clothes, paying for a lunch and taking me out for breakfast. I got her a bunch of flowers to say thank you and darted across the road to deliver them. One of her servants opened the door and brought me inside to her workshop. She asked me when I was going to Houston and how I was getting there.
"I'm going on The Greyhound!" I said cheerily, because Miss Ray likes my adventurous spirit.
"You're doing what, say again?" I noticed the make up creasing in her furrowed brow and her eyes glint like warm amber.
"The ..Grey…hound.."
"Missy, you ain't got no business riding on a Greyhound!" she snapped. "Now you will come and sit down here with me and we all are goin' to work out how else you're goin' to get to to Houston cause if we don't, then you ain't goin'!"
"You're about the fifth person that's told me not to go on it."
"The fifth? The second should have been your confirmation, girly!"
A day later and Miss Ray had used her notable power and bullied the local priest into giving me a ride. Obviously, he had to comply because he didn't want his church shutting down.
Helltel Houston
I arrived in Houston to the hotel where I'd smartly booked a room for 3 nights via their reservation office and talked up a good deal. For some reason it was incredibly busy and I had to wait in a queue for ages. When I got to the front desk, the receptionist couldn't locate my reservation. Ten minutes later he found it on the same date but a month later. Since this was their mistake I demanded a room at the same deal.
"Sorry Ma'am, but we have no rooms left."
"Are you flipping kidding me? Why not?"
"Well, the Astros are play in Houston for the next 3 nights and we're fully booked."
I went straight to the bar and got a Grey Goose lemon drop martini with a sugar rim before I cried or became atrocious in public. I sat with my computer on the Trivago site trying to find a new hotel deal. FAIL.
Oh what deep and rapturous joy.
Eventually, I found the least expensive of the extortionate room rates and booked it for one night thinking how I could have bought a lovely new pair of cowboy bewwwts with that money. This caused severe acid reflux, the onset of a migraine and I found it difficult to breathe.
The next day I sought an airBnB and hot footed it to my new, small apartment and lay on the bed without a quilt and tried to compose myself. That evening I went for a long walk to the supermarket to get some basic provisions like water, coffee, half and whatever the other half is, and snacks. The carrier bags were slicing into my fingers on the way back but it reminded me what a joy it was to be alive. Right up until I thought my time had come when a smacked off his tits black guy started yelling behind me from his bicycle. I chose to ignore him and wondered how much damage I could do with a Starbucks Frappuccino bottle.
Thankfully, I made it back to my apartment, drank some vitamin water and went to bed. I sensibly plugged my phone into the socket beside me and set my alarm for dawn so I would get to church on time.
Uber Stressed
I woke up in time, showered, dressed and plied myself with cold coffee. I went to call an Uber because Cowboy Church is an hour outside the middle of Houston and in the beautiful countryside. It was then that I noticed my phone only had 4% battery because the socket next to my bed didn't work. By the time I'd managed to get an Uber, the phone had died. Useful.
I jumped in the cab and listened intently to the life story of the Mexican lady driver as we sped along the highway. An hour later she stopped outside a church and announced that we were here.
"Ummm…no…this ain't my cowboy church," I said.
"Well this is the address.."
Turns out that my Cowboy Church GPS coordinates are not recognised by Google. Although I've been to this place before, I couldn't remember the exact direction because I don't pay attention. The Uber driver sat in her car waiting for instruction. I couldn't call the church because MY PHONE HAD DIED and so decided to run to the nearest petrol station and ask the attendant.
"Can you tell me where Orchard is, please?"
"I dunno, miss, I sorry.."
Great. I spotted a bearded old cowboy in a big old pick up truck and decided he looked like he had lived round these parts for ages. He's bound to know where it is. I knocked furiously on his car window and frightened the life out of him. I realised this was quite stupid as he could have had a gun.
"Do you know where Orchard is?" I asked.
"Where?"
"Orchard…"
"What?"
"Orchard.."
"Where?"
I eventually wrote it down and showed him.
"Oh, Uchud!"
And breathe….
He told me exactly where to go and ten miles later I arrived at church. I tipped (heavily) the frustrated taxi driver and ran through the doors with my cowboy hat in place to be greeted by warm hugs and smiles. Love my cowboy famalam.
Moral of the story: Never Give Up, Never Back Down And Never Lose Faith. Or….don't ever go travelling with me!
Here's a video of some random photos I took of Texas as I leave her with a heavy heart and move on to pastures new.