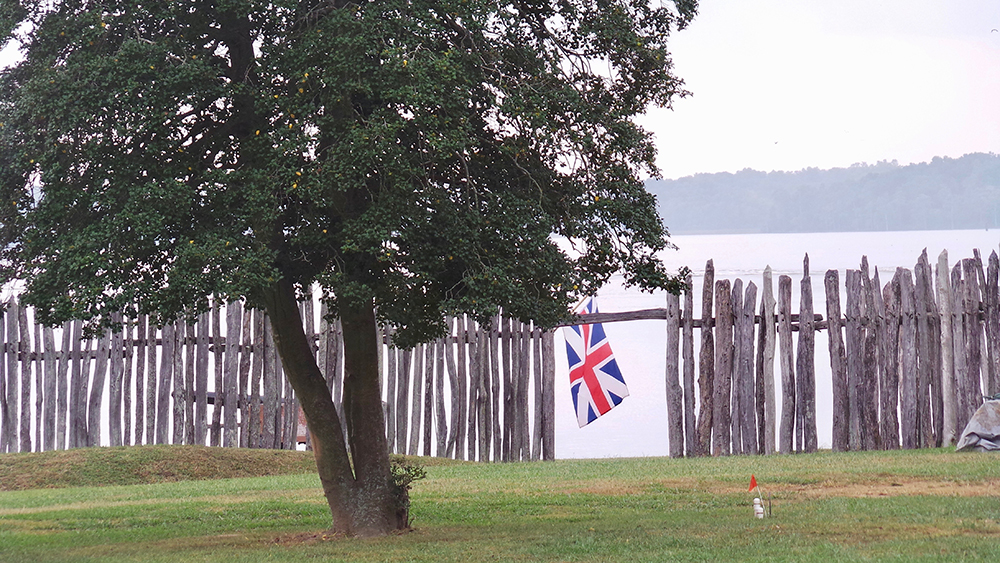 Satirical Snapshots Bringing You Whimsy On A Wednesday!
I took myself off to Virginia to see how our first colony of the new world was getting on after all these years. Nice.
Unfortunately, they seem to have forgotten what "Royal" means and there are no prisoners with the countrymen of VA.
I spent my time hauling tree limbs, driving trucks full of wood for bonfires, brushing a horse, feeding a mare, leading a horse (not to water) and working in the wood-shop.
Cowgirl status upped another peg and I didn't even chip my nail varnish.
A Jurassic Paddle
I had great fun kayaking in the Rappahannock River and paddling through little off-shoot creeks. I decided I'd quite like to spend my days on a kayak exploring the waterways with a pack up of sarnies, cold beers, a notebook and a camera. I thought that right up until I was told that bull sharks have been found in said river and that many people have died by getting stuck in the mud swamps. This I learned AFTER the event. Still, I made a good oarsman and apart from getting myself soaked due to my enthusiasm, I reckon I've got the boat life nailed.
All's Fair
I went to the State Fair and overcame my fear of cows. People here take their cattle very seriously and a moo cow salon seemed to have been set up with heifers everywhere having a shampoo and blow dry. Bonkers.
A note to Virginians: Being such a close relative to the Great Englishman I would have expected your beer tents to open way before 3 pm. In the UK this would cause an almighty ruckus and the fair would probably be torched by the villagers for insensitive behaviour.
I ate a great big sausagey thing here and a pretzel with butter. I saw someone else eating what I thought was an enormous fried flower head but turned out to be a 'blooming fried onion' – Your onions are very big. Very big indeed. And having seen the size of your turkey legs I'm now on the lookout for overfed, 6-foot gobbling poultry flocks. Scary.
Jules in Jamestown
Ah, where the British Empire began!
I have a question. The folks of this settlement suffered from starvation and illness. There are reports at the museum of cannibalism and even people eating the leather soles of their shoes they were so hungry. My question to the volunteers was this: This settlement is right on the river- a river full of fish. In fact, I read of them boasting about catching 65 plus Sturgeon a day, so why did they starve?
Injuns?
Virginia is very beautiful in the Autumn and I'm glad I had the opportunity to witness its glorious countryside at this time of year. I even ticked off another one of my "Weird Merrican things I wanna do" which was sitting on a pick-up truck tailgate, swinging my cowboy bewwwt donned legs, beer in hand and watching the sun set over the countryside. Bloody fabulous.
Thank you to all the people there who made my visit so lovely.
And here is my video evidence: