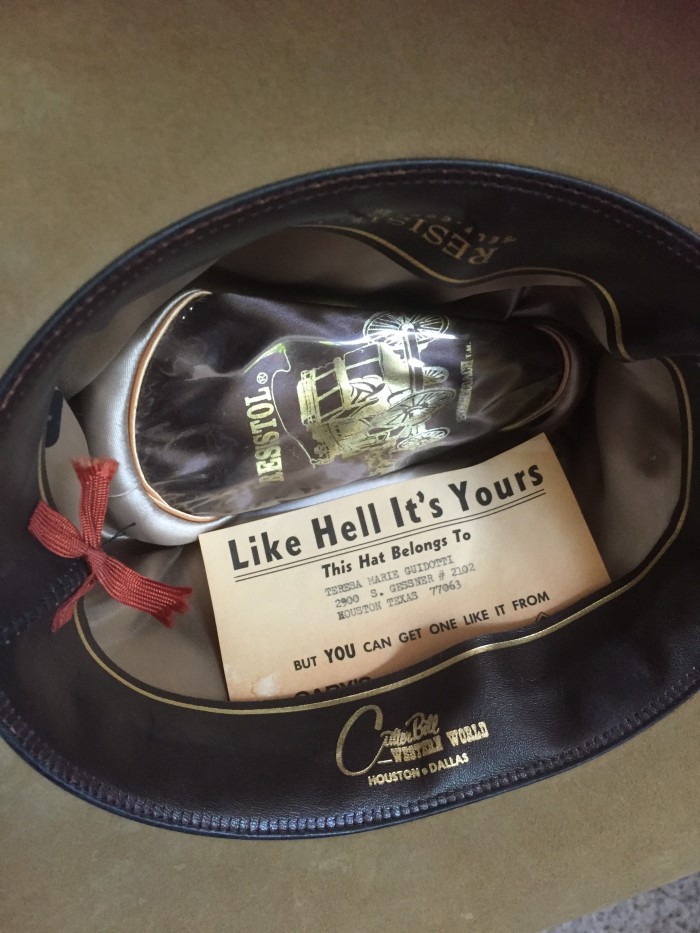 So I'm still waiting for my hat to be engineered which I'm a little bit annoyed about now that I'm getting into the American psyche of "But I need it yesterday!" I thought you got everything when you wanted it over here?
Look at hat man though, he takes his job seriously so for that, I'm prepared to wait it out.
In the meantime, I've been eating my way around the food joints and finding it all very extravagant and bountiful. I saw this on a menu: Heart Attack Potato.  How could I ignore such a thing? In England the potato choice is very simple: Boiled, roast, dauphinoise (if you want to go French posh) baked, new or chips. End of.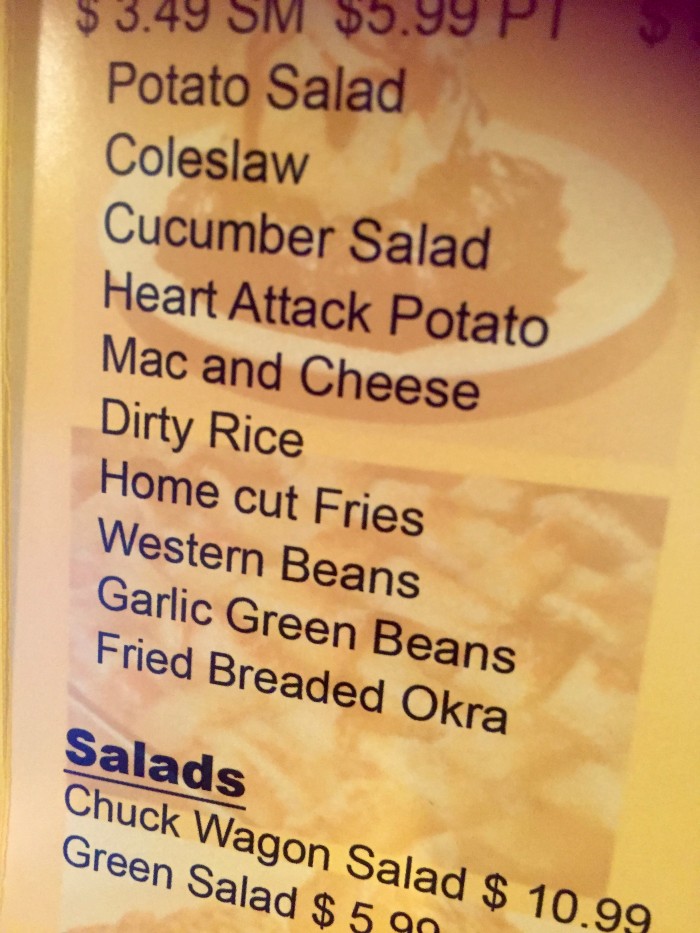 Heart Attack potato. Really? Can you sue if you have a heart attack after eating this? Well I gave it a go anyway and OH MY GOD – DELICIOUS!
Thank God there's a pool at my house because I'm having to do 50 lengths a day just to stay in my jeans.
Anyway, my fairy godmother introduced me to Christelle. I've noticed over here that you have very exotic, made up names. I've met Logan's and Sabire's and McKenzie's and Tyler's and all sorts of names that I didn't know existed. I feel very boring when I have to reply with "I'm Jules Smith, sorry I'm English and names are a bit boring like Elizabeth Bennett, you know…I promise I'll make up for it in personality…"
Christelle is gorgeous inside and out. She's one of those girls that you don't want to go to school with cos she'll nab all the boys, be the prom queen and end up with the quarterback. Proper nice girl and I'm going to refer to her as my "Buttons" since they're always played by pretty girls in plays. So fairy godmother introduces me to Buttons and we hit it off . She calls me to say she has tickets to see a band in downtown Houston and she's got me one. Cool. Off I go.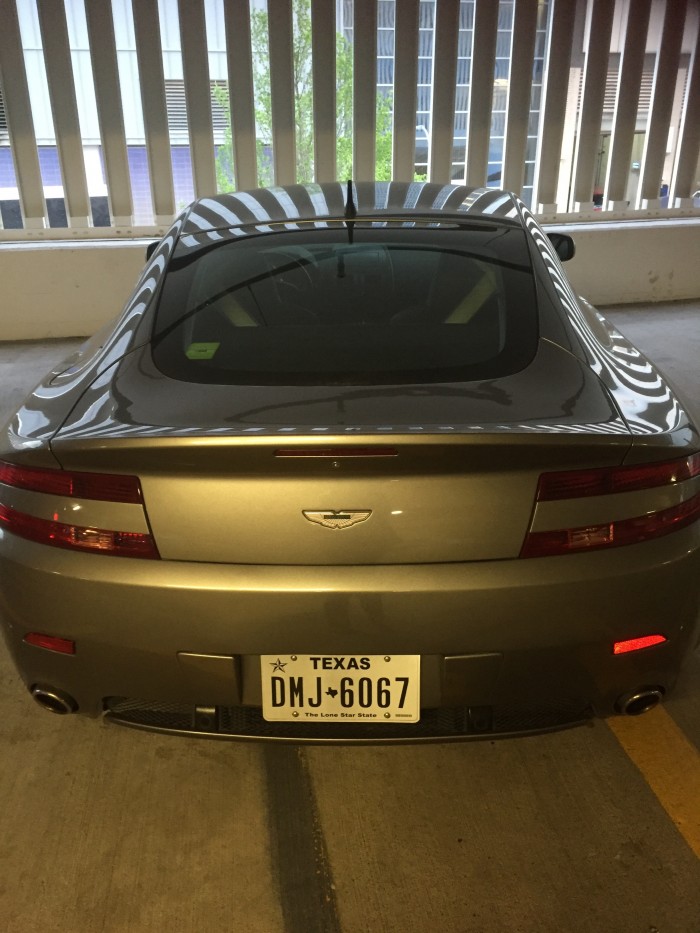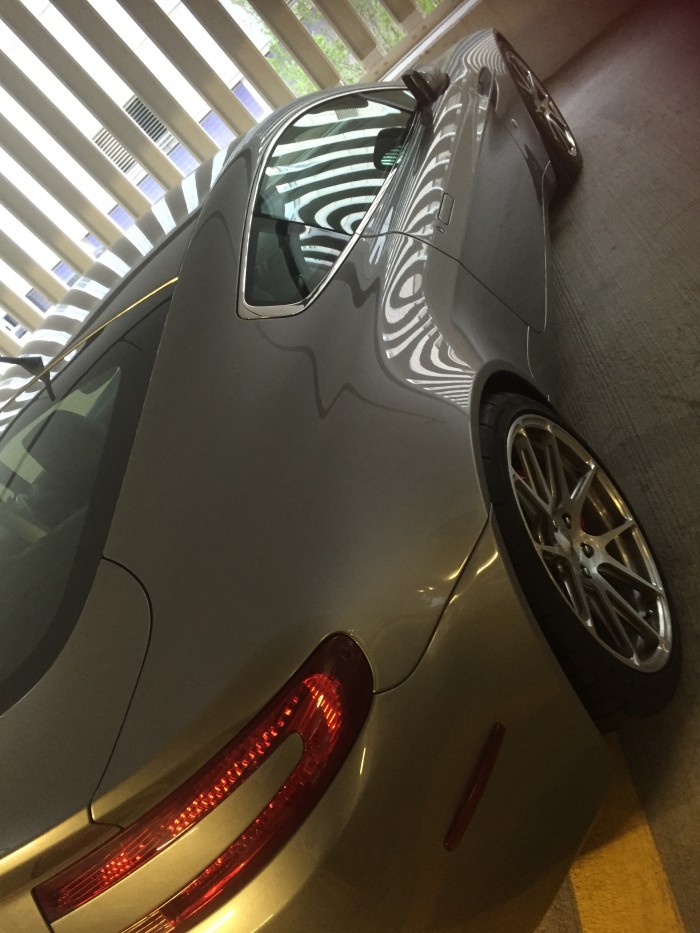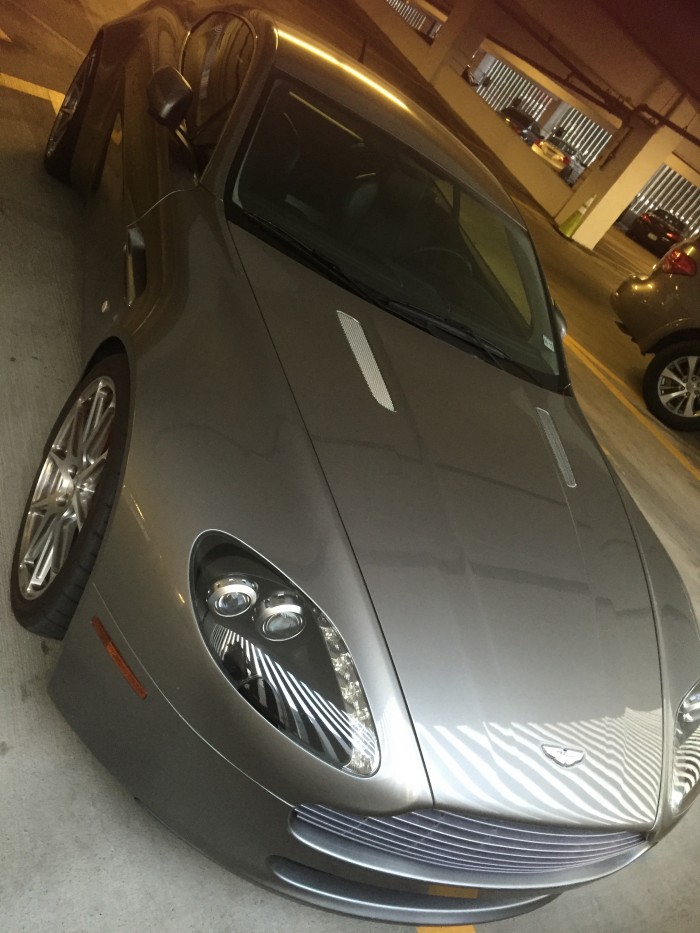 I park up my car downtown and trot off to The House Of Blues. My fairy godmother buys me my dinner and then I sod off to the concert to meet my Buttons. Up three flights of stairs I go to the upper floor entrance. Everything is SO BIG.
There's a queue (known as line in your lingo but I'm not budging on that. Queue is such a better word) I wait to be scanned like I'm in airport security. Sigh.
"Do you have ID, Miss?"
"No."
"You need it if you want to drink or we'll have to give you a black cross on your hand."
"What? You're not touching me with your Sharpie, mate. I've been drinking for donkeys, I'm flattered but I will be partaking in alcoholic beverage, so…"
"Where are you from? What's that accent?"
"English. And we start drinking at age fifteen."
"I need to look in your purse?"
"Why?"
"It's the rules, I'm sorry."
I pull my purse from my handbag and hand it to him. "There ya go, don't half inch my money. I'm watching you."
"That's your wallet…."
"Nope. That's my purse and this is my handbag."
I like to pedantic sometimes. Especially when I'm being told I can't drink. He starts to go through all my stuff.
"Exactly what are you looking for?" I asked.
"Alcohol, weed, drugs."
"If you let people drink you wouldn't have any of this hassle. Are you going to let drink or not?"
"Only because you have a cool accent," he said. I have found that proper spoken English gets you out of all sorts here and have taken full advantage of that situation.
I arrive in the concert place which is like a club with a stage and bar and meet my friend.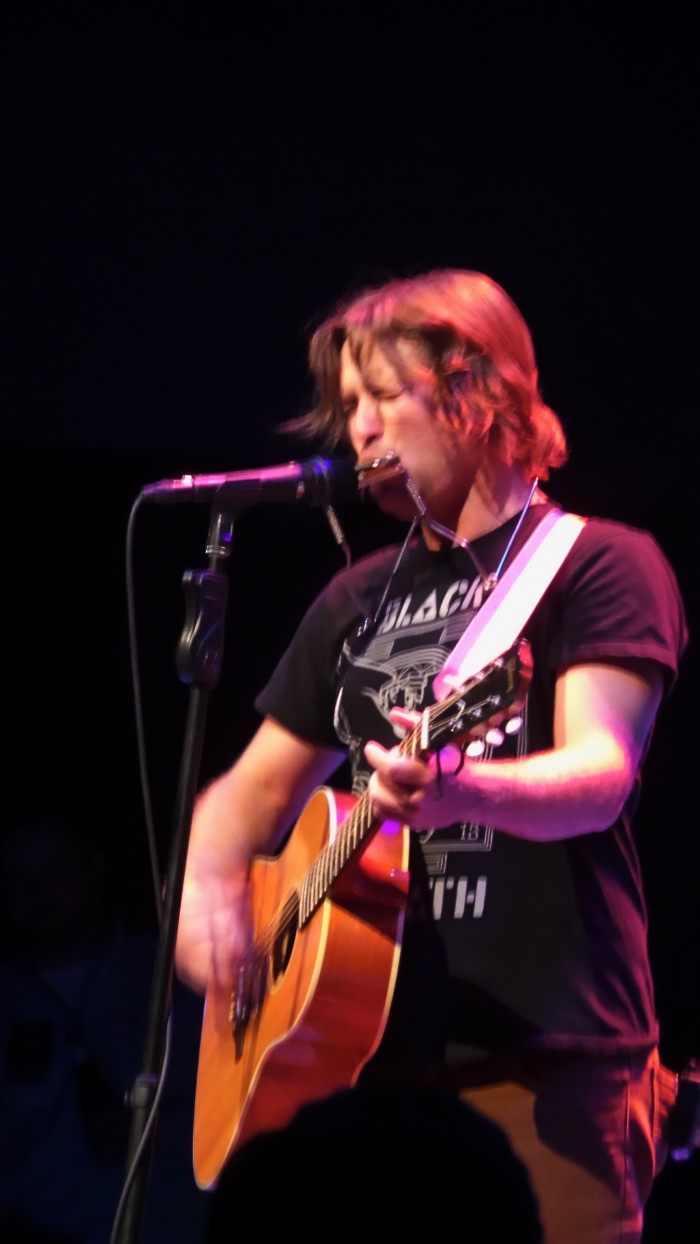 Whiskey Myers were the group I went to see and I flippin' LOVED them. They're straight outta Texas! The fact that the lead singer, Cody, <—- (Cue another made up name)  came out in a Black Sabbath T-shirt earned him extra English brownie points for starters and if he'd have knocked out a bit of "Nativity In Black" it would have been even better.
Superb band and I'm now a big fan and downloading their tracks and wearing their t -shirt because Christelle Buttons bought me one. Americans are so generous I don't know how to deal with it.  I feel like I should buy them houses or cars or put them in my will or something.
There's a video below for those interested. I'm particularly moved by the duo play sound of the acoustic guitar and violin. Magically moving and haunting.