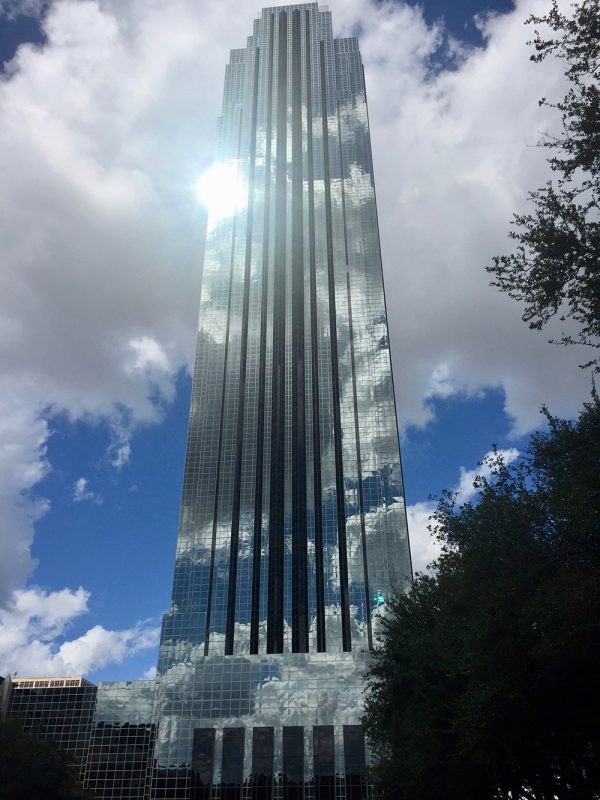 Satirical Snapshots bringing you whimsy on a wednesday (Still from across the pond)
Spanking Patties
Let's talk about food since there are SO MANY RESTAURANTS here it would take me 27 years to get round them all.  To be honest, I'm not doing badly as my Fairy Godmother likes eating out at highfalutin places.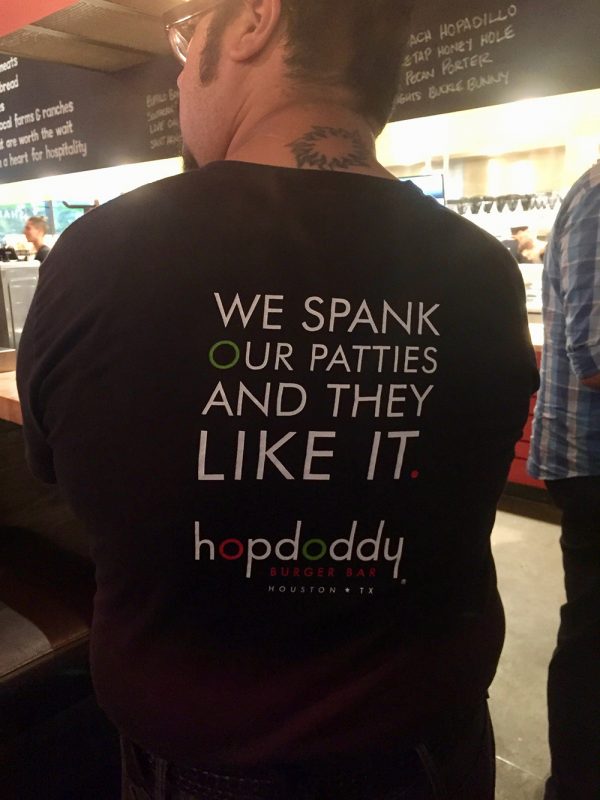 Allegedly the best burgers in the world.  I'm more inclined to go for best t- shirt.  Get me a spanking patty, boy with extra spice! Chop chop!
Oh no, Ma'am. A special kind of coconut shrimp for the likes of you.  How fortuitous…fishy…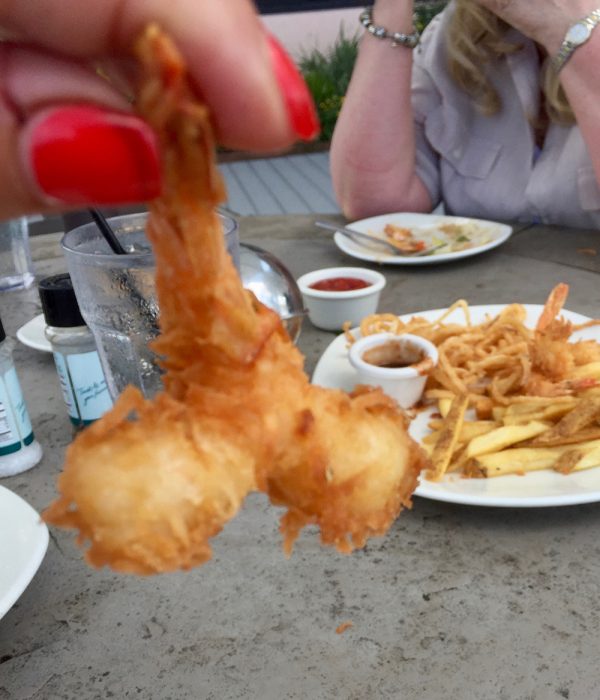 But wait!  What's this I see?  FRIED MILK BALLS!  Well, I need to try that!  I was expecting to be disgusted but oh!  What heaven.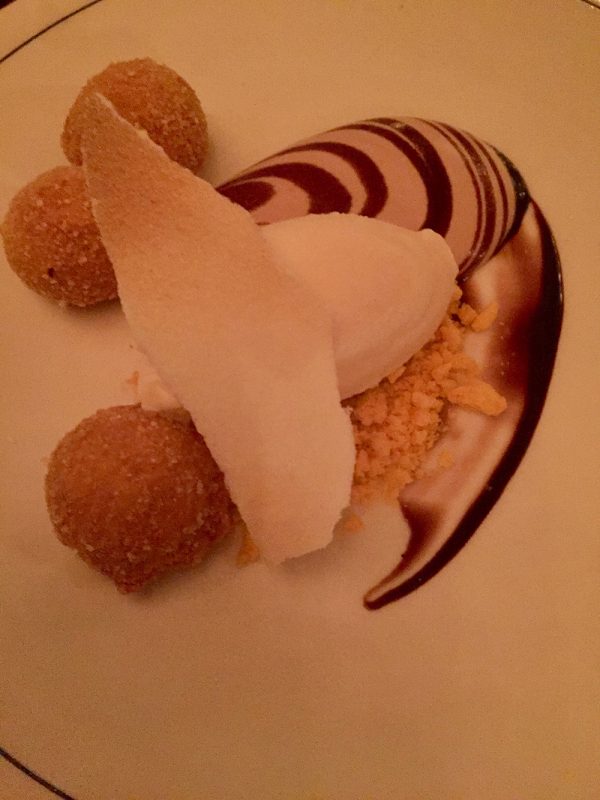 Here in my car, I feel safest of all
Well, it had to happen at some point didn't it.  As my American famalam waited for the check and used the restrooms (look at me speaking Merrrican) I went outside to find the valet man and instead got bumped into by a nutter on the edge.  When I say bumped into, I mean literally.  He was hysterical.  Especially about his life.  It wasn't going well.  Things were not very rosy from his POV.  He began to regale his story of woe, to me, the listener. The terrible tale was interspersed with wailing and cursing. My street smarts kicked in.  I tried to placate and humour and empathise but with a soupçon of empowerment.  Off the cuff psychology after several margaritas and a gob full of fried milk balls is very difficult.  I managed an escape and went back into the restaurant and nabbed a nasty looking spoon.   A lot can be done with a nasty spoon. Back outside, this happened…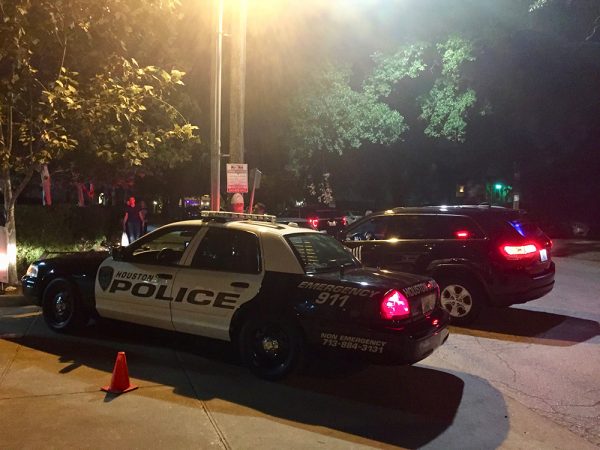 Said guy was cuffed and safely ensconced "in car" for kicking off.  Last seen talking to yours truly.  Hello officer…
Maybe, since I clearly send people mental,  this is the car I should be driving: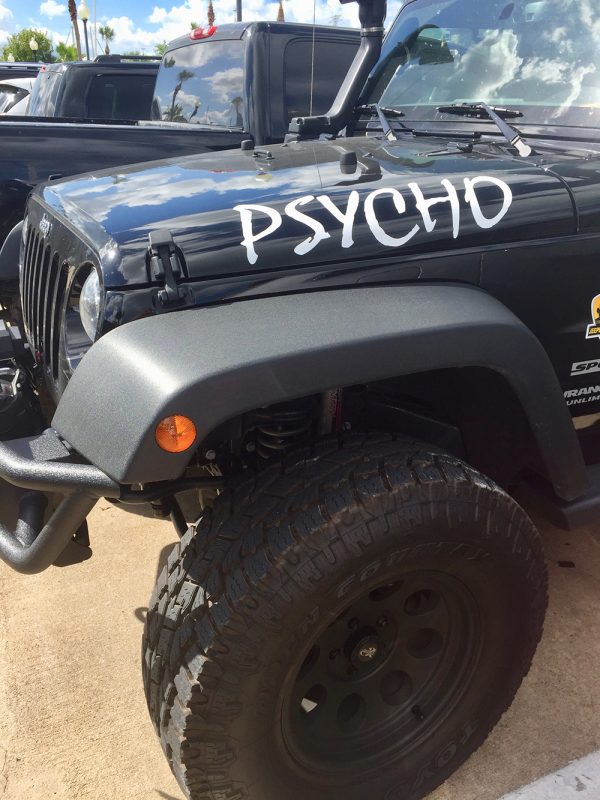 But no.  "Jules, this is your ride home!"  said Fairy Godmother.
"Are you kidding me?!"
"You wanted to go in a big ass pick up, right?!"
This is what Fairy Godmothers do best.  Make wishes come true.  I went home in this beast!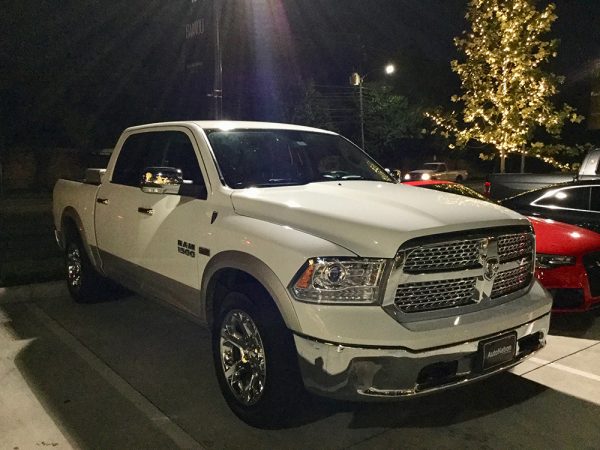 Now that's what you call big and frightening.
Talking of scary
I experienced Halloween several times over. Special events seem to go on forever here.  It's the longest Halloween I've ever known. First stop, dancin!  I have new boots.  They needed to be christened.
I don't know what they were spiking my drinks with but I started to hallucinate. That, or I passed through a wormhole to another dimension.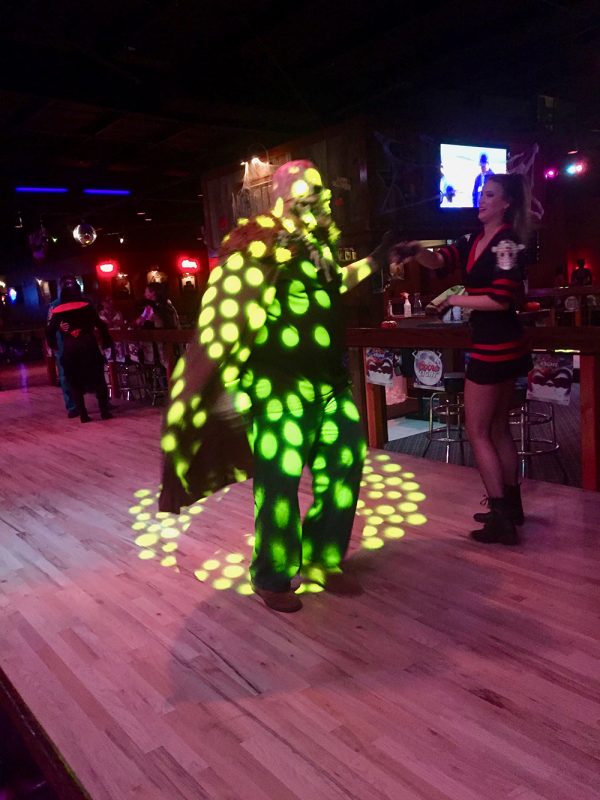 Best costume of the night. Was this you Mr. Gorilla Bananas?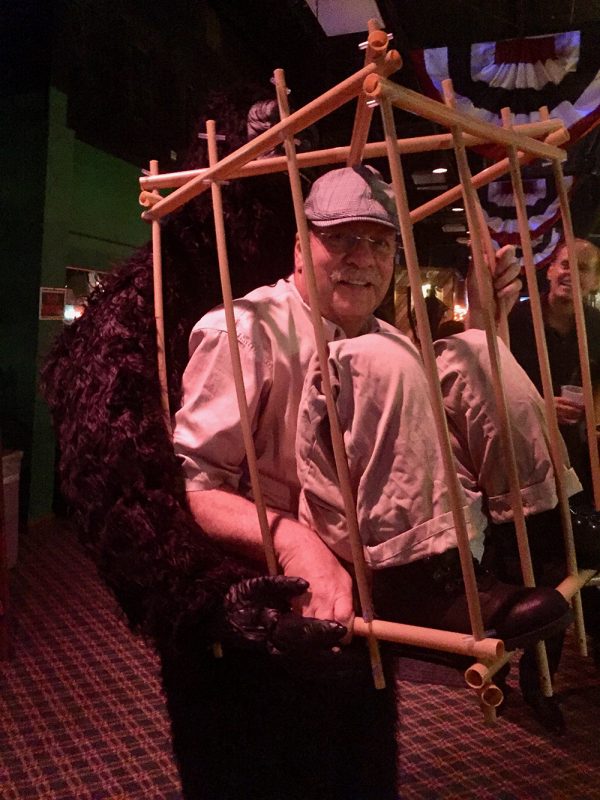 Try to contain yourself!
Shopping here is most unusual. It's a whole new adventure for me.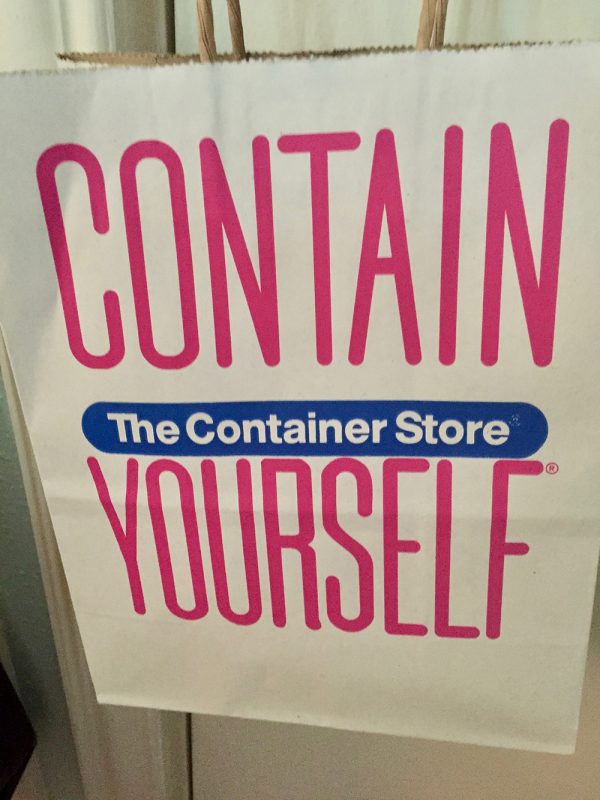 Love this shop.  There is a box for everything.  Seriously.  These people think outside the box in boxes. Within this store I met "Ribbon Man" Oh, yes.  I spent an hour learning how to tie things up.  Prettily.  If you find nutters tied to railings with beautiful bows, I did it.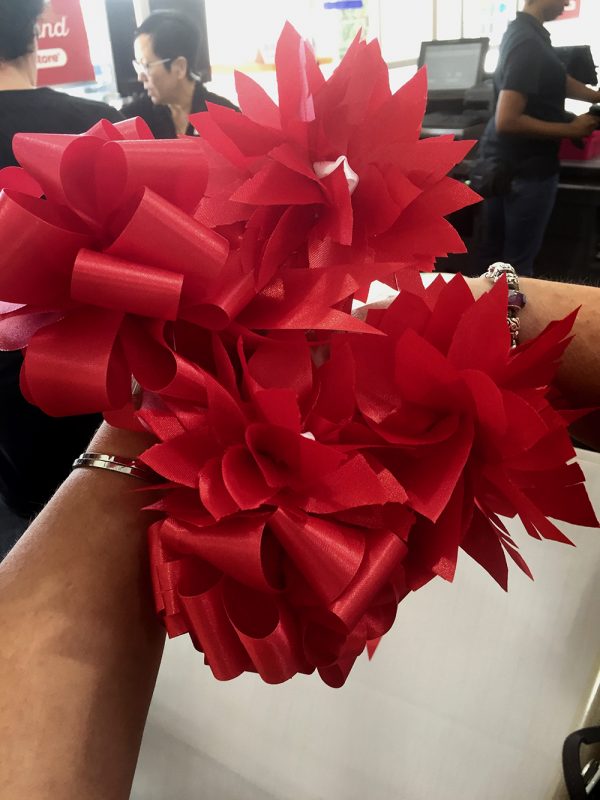 I then went to Costco for a much needed hug.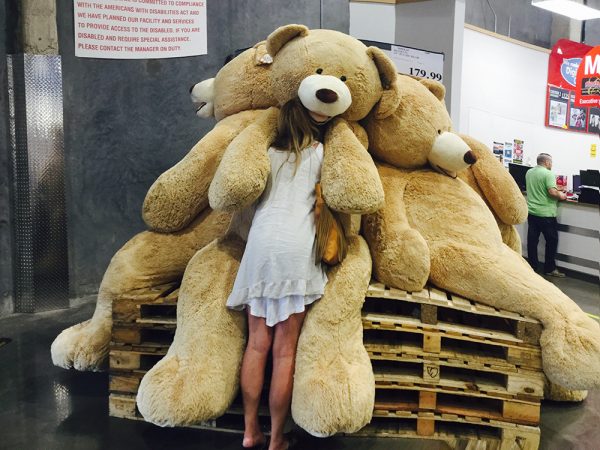 And then to the supermarket for Texas sized refreshment. Bigger is always better.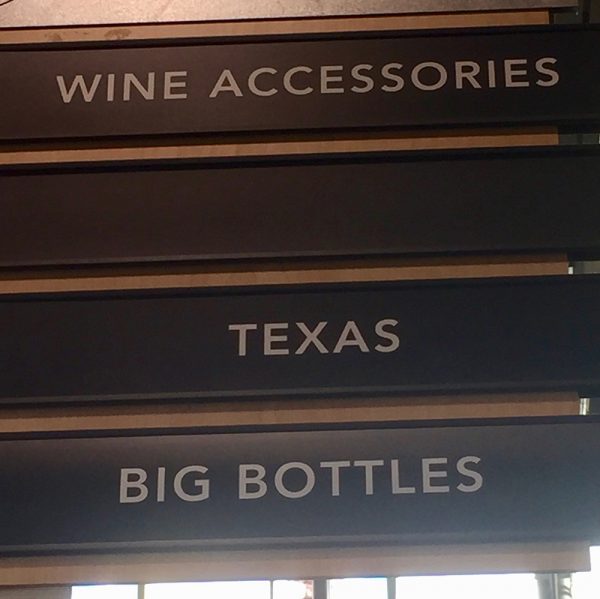 These refreshments help me ponder a very serious question.  One I've been considering since it was posed a couple of weeks ago. I have agonised over it and tried to philosophise but can't seem to come to a definitive answer.  Maybe you can help me?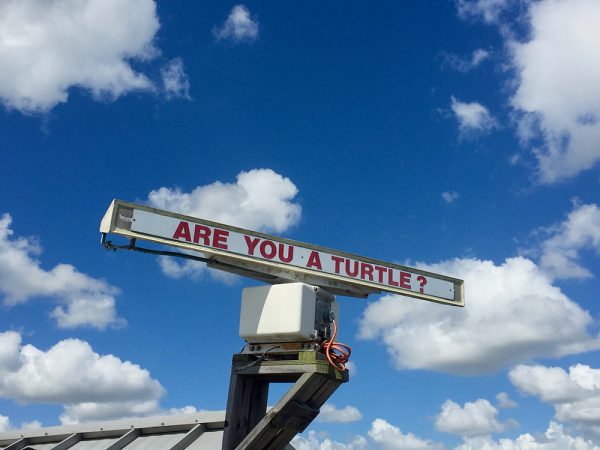 Answers on a postcard, please.