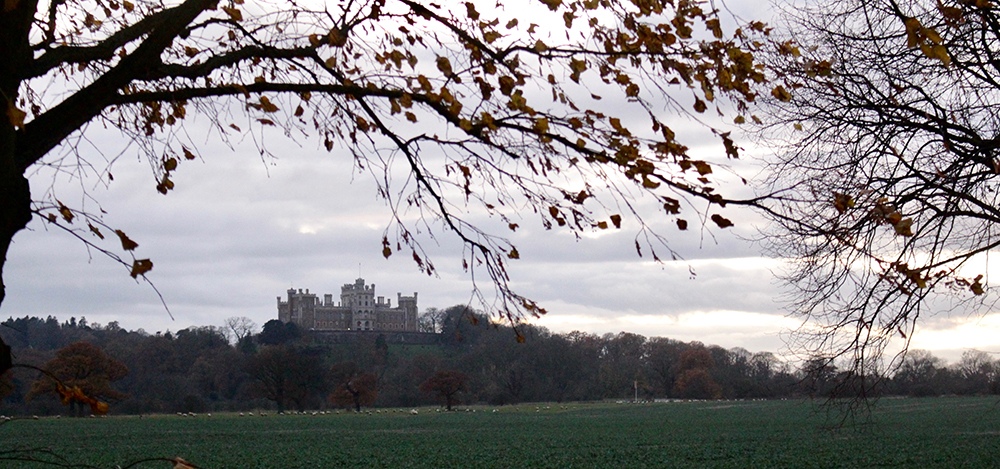 Satirical Snapshots Bringing You Whimsy On A Wednesday!
Behold the country
Where wild beasts in pastures roam
And freedom still breathes
In support of National Haiku Day and today's blog post, which incidentally, is right on time. 
The English countryside is beautiful. I love getting out and about in the thick of it all. Especially in spring. Such a wonderful, delicate season where hope hangs within reach. Renewal, naivety, fragility, and softness. This season reminds me of a woman getting dressed for a wonderful day. Here she is, fresh and new. Slowly revealing her grace. Lingerie lacing patterns across her body; her scent only just evident. Unsullied by extravagance. 
In a nutshell, a bit like a bird before she gets her blooming summer frock on to go proper out-out!
Further Afield
The other day I decided to go out and about into the Vale of Belvoir which is just down the road from me. Apparently, it has been voted the best place to live in the UK and has usurped the Cotswolds. Even though my mother lives there and the Duchess of Belvoir, who is said to be a bit of a lush nightmare, this somehow didn't cast a murky shadow on the result. Belvoir is the new dog's bollocks. 
I sometimes see evidence of what I like about Texas in the English countryside but obviously on a much smaller scale: lots of land, curious little buildings, rusting farm machinery, horses, and sometimes, even the distant sound of a shotgun being fired. 
The only real difference is that Texas has raging heat, poisonous critters, and buffalo ranches.
Err, but, hold on a minute…
Bearded Beasts in Belvoir
Oh yes. There is bison in the Vale of Belvoir.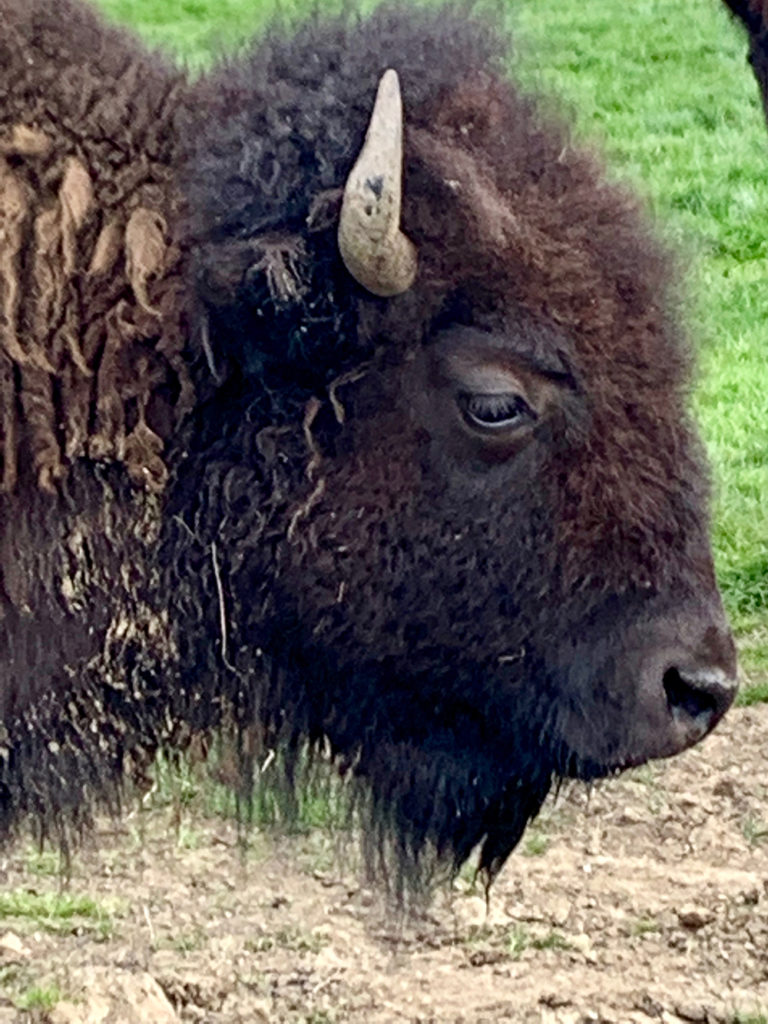 Buffalo? Bison? what's the difference? As far as I can tell, those with bearded wisdom live here.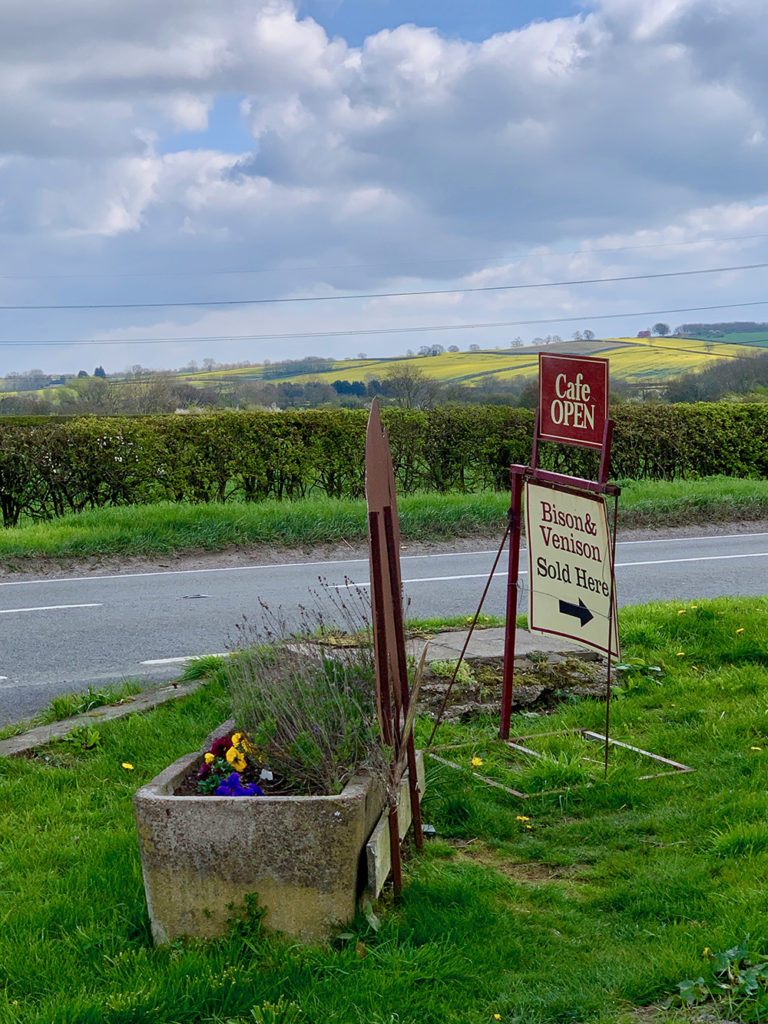 Welcome to 'The Bouverie'. This is French for cowshed. Bouverie sounds better than cowshed just like Belvoir sounds better than beautiful view. There's a lot of pomposity in areas voted up by The Sunday Times.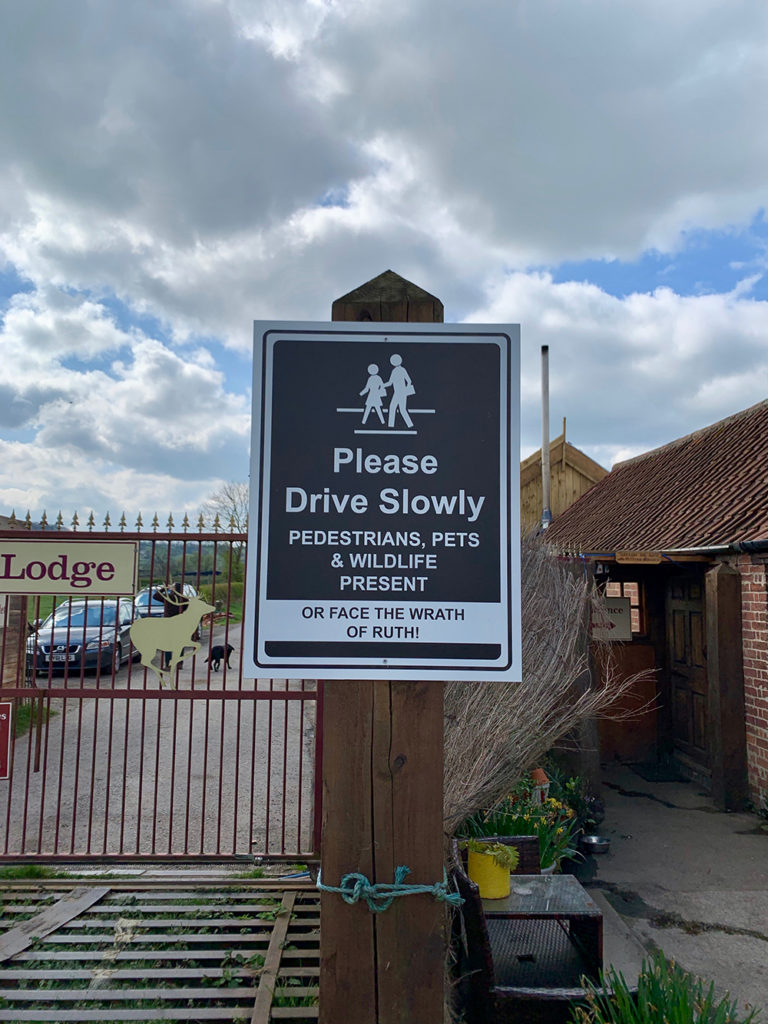 I didn't know if Ruth was the chief bison or the owner, so I put my Vale of Behaviour in place and entered the classy cowshed.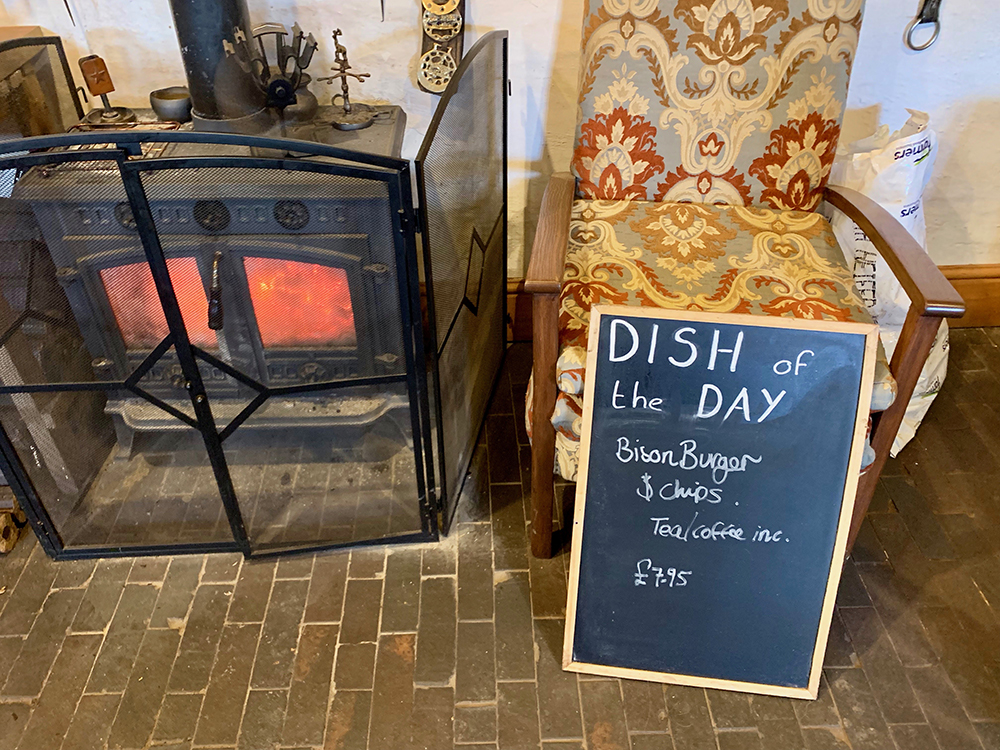 Deal of the day for under a tenner! And with a proper fire going. You can't knock that for an A -list area.  They could have doubled that since being in Blighty's best tabloid. Total respect.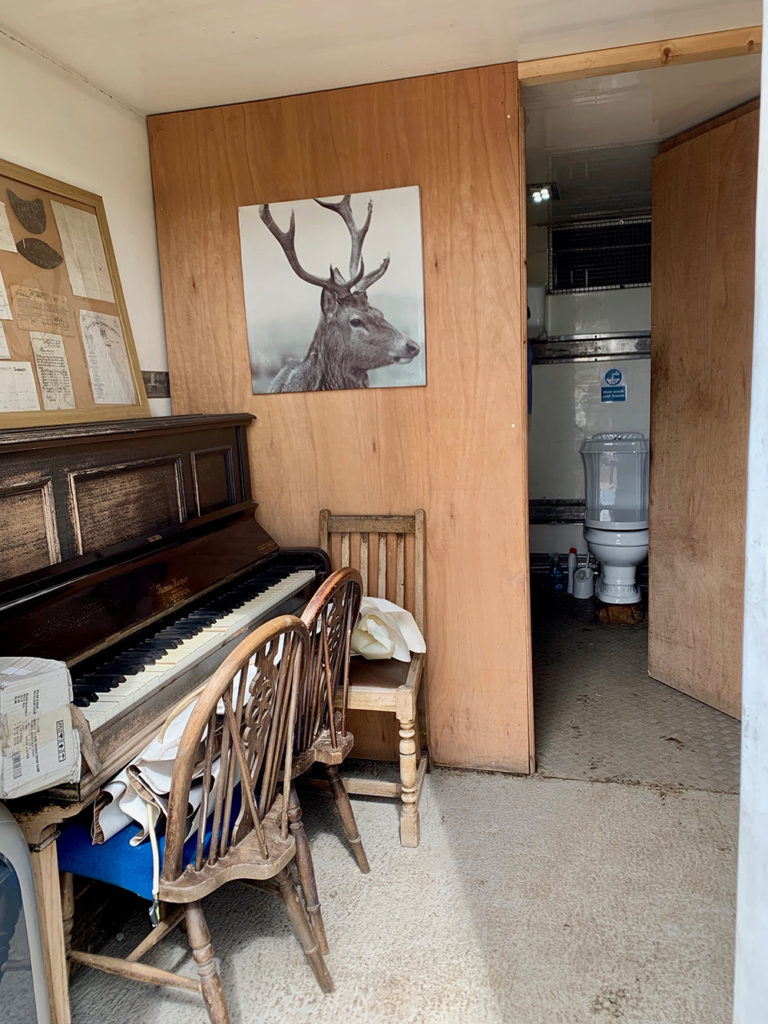 Still maintaining rustic charm, the porcelain was outside in a decorated shipping container. With a piano.  As my mother sat on the throne tinkling, I tinkled "God Save The Queen" on the old ivories. There aren't many places you can do that.  But you can in the Vale of Belvoir.
Before It Gets Too Cheesy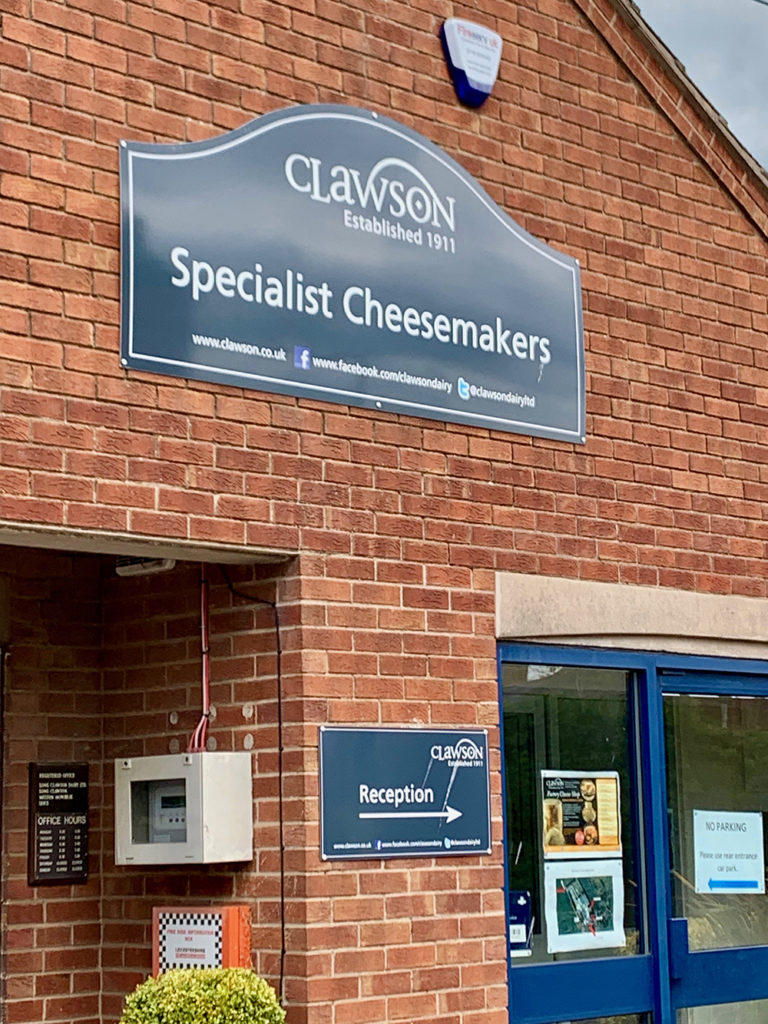 What do you need on your bison burger? Cheese. A few miles down the road and there we were at the Long Clawson Dairy, the home of specialty Stilton. Inside they had endless cheeses in waxed coats at half the price of Sainsbury's.  I think I bought one for every day of the week.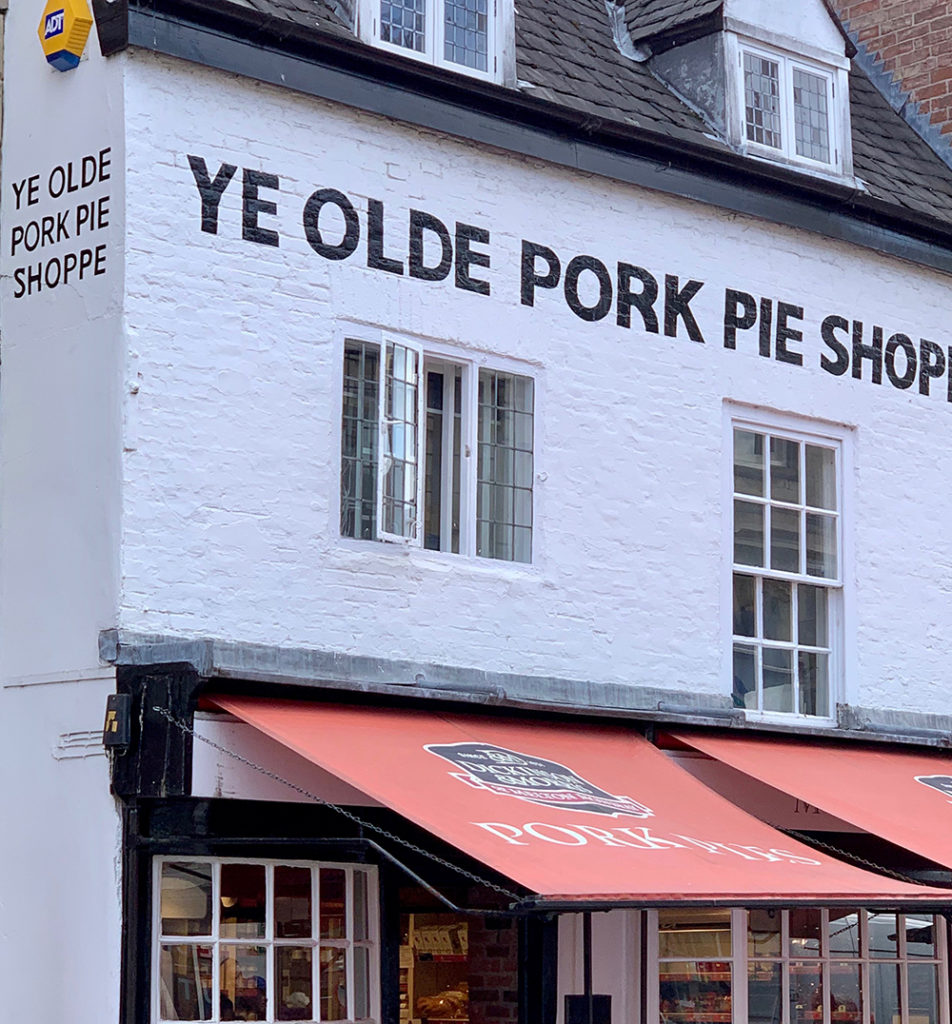 And to go with the famous pork pie from Melton Mowbray, in the very heart of the Vale of Belvoir.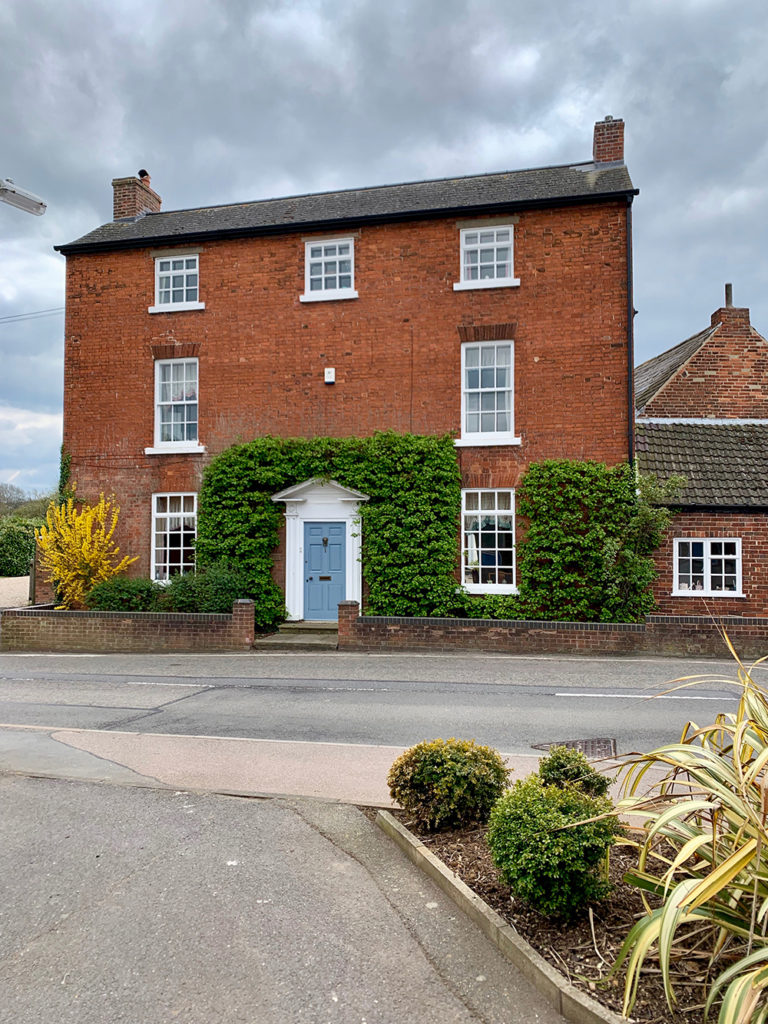 And, if you want to live in the Vale of Belvoir, where bison run free and there's cheese aplenty, you can reside in this rather lovely Georgian house. Don't mind if I do.
Then, after a day full of wonder, it was time to tootle back to the village.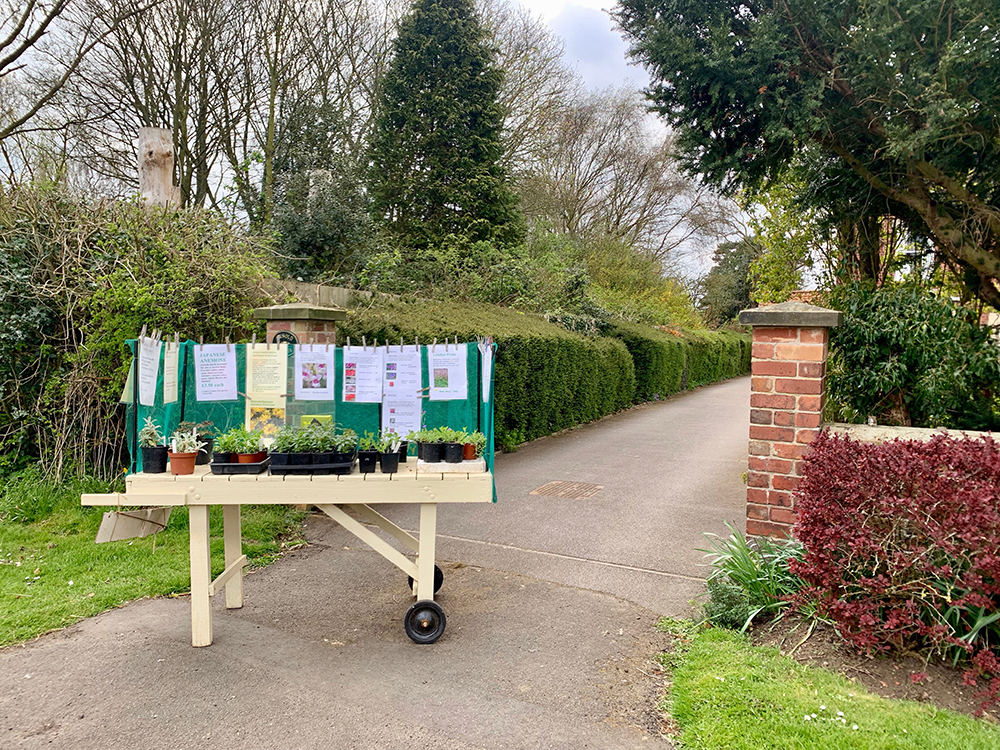 Where on the roadside, outside another rather spectacular house, stood a little trolley full of homegrown plants. Each with a colorfully printed out description sheet.
"How do you pay for these?' I asked my mother, what with it being her village and all. "Do I go and knock them up?"
"Goodness, no! There's an honesty box!
That'd last about 3.2 minutes in a town. On a good day.
"Oh, that's nice. Do you always do that here?'
"Yes. Except I owe the last place I took plants from about £7.50… for the tulips, that I had a year and a half ago."
*Gasp*
There's trash in the Vale. I'm calling the Sunday Times.