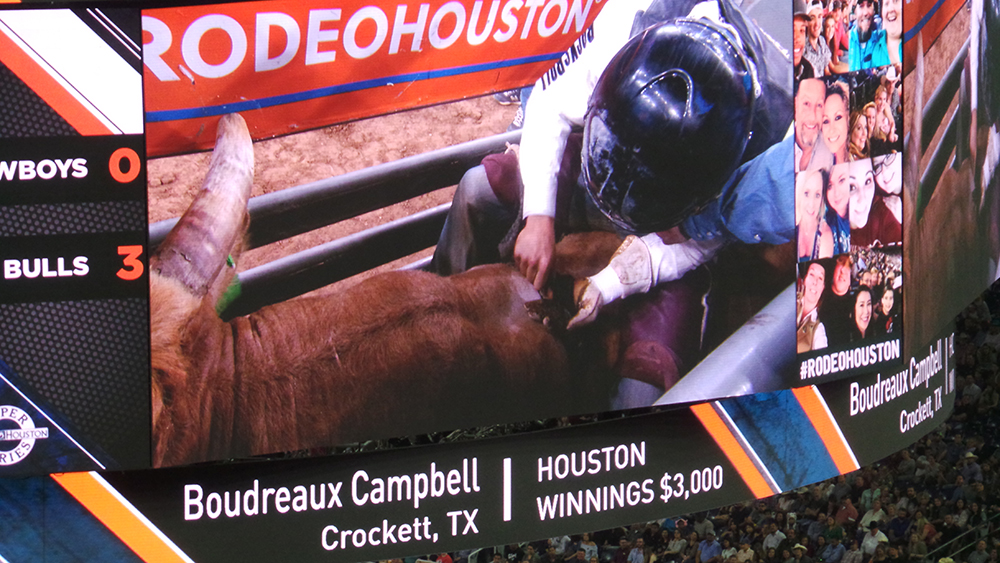 Satirical Snapshots Bringing You Whimsy On A Wednesday!
I woke up this morning with a dreadful head cold. I felt so poorly that I promptly went back to bed.
You might wonder how one can catch a cold in Texas where the sun burns down ferociously but then it depends where you've been playing, doesn't it?
Bare Back Riding
That could be a possibility, except it wasn't me.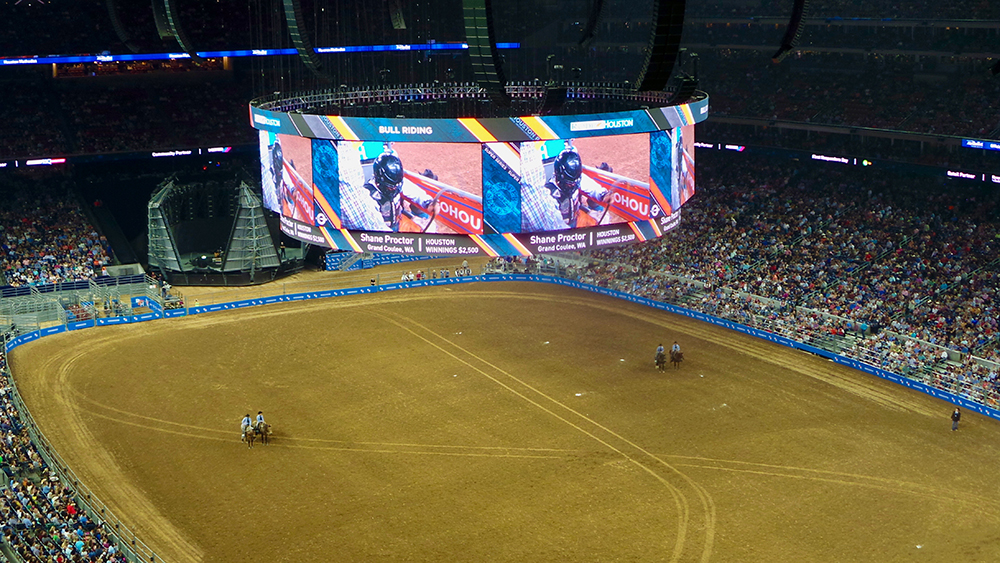 I went to the Houston Rodeo and watched macho males bucking on horses and bulls. Such insanity but excellent fun!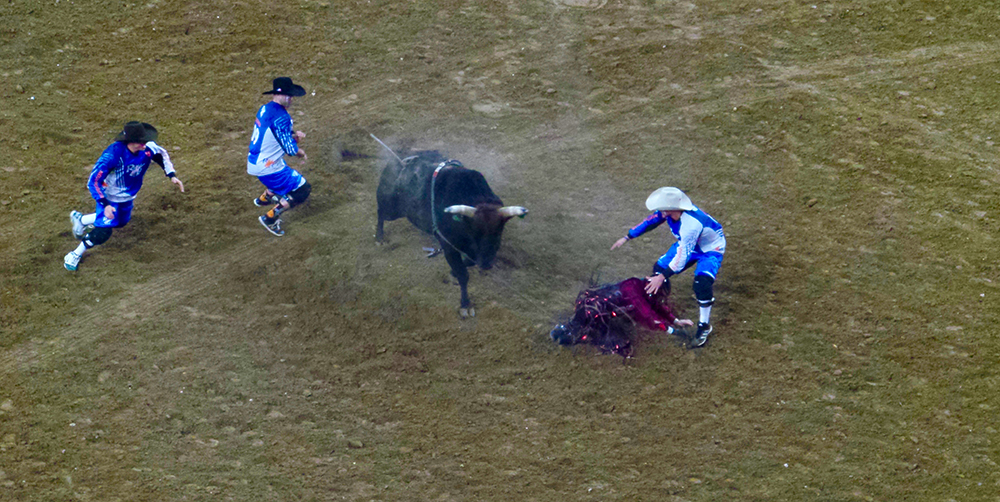 When attending any public event, you are at risk of catching germs. Maybe it was here that I caught my wretched cold?
Int'l Texas Cowboy Church
I went to Cowboy Church (best church on this planet full stop). I drove up to see my name in lights!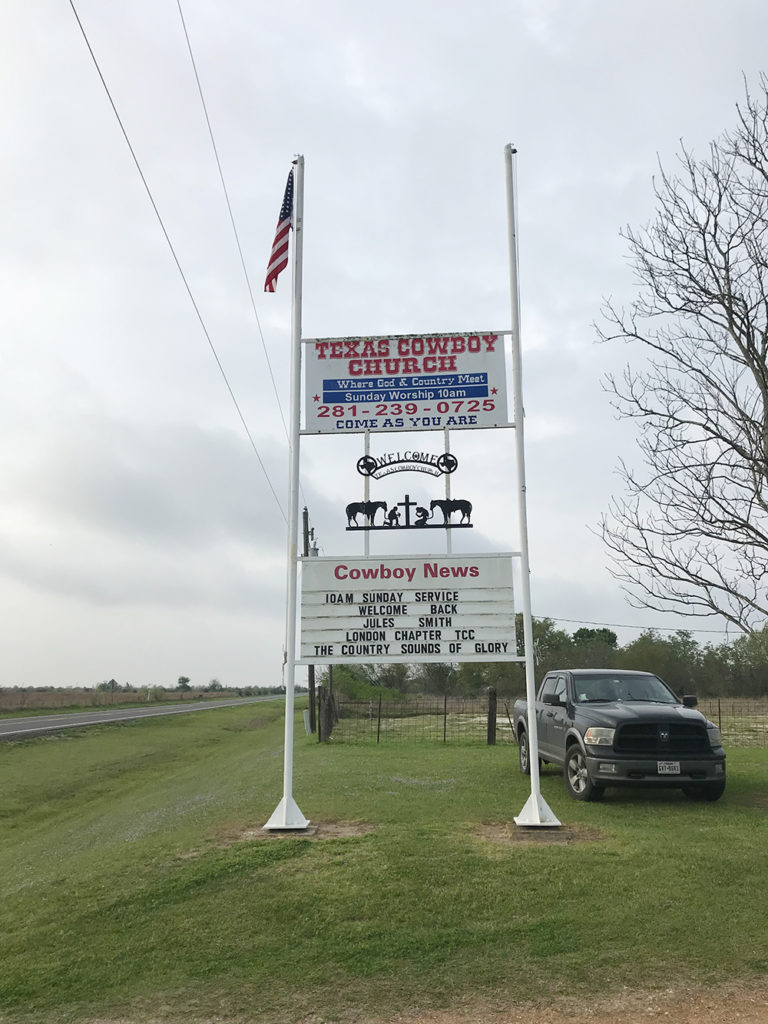 Perhaps I caught my cold here since this is the place where I get my years supply of hugs. Nah, there's too much love and purity in this place for sickness to thrive.
And then it dawned on me.
The Dream Condo
That's how it was advertised as I searched endlessly for somewhere to stay. Like the idiot I am, I left it until the eleventh hour to book a pad. On Rodeo week. DUH. All my hotspot Airbnb's had been booked up so I ended up on some random site on the internet where I found a vacancy at "Dream Condo." Imagine my surprise!
This gaff was situated exactly where I wanted to be, it said. So with glee, I booked it.
When I eventually found it several miles from where it promised it was, I learned that the elevator was broken. This is particularly useful when you have several heavy bags to carry.
Still, it's a dream condo. The advert said so. Once inside it will be awesome!
I opened the door and was immediately greeted with this: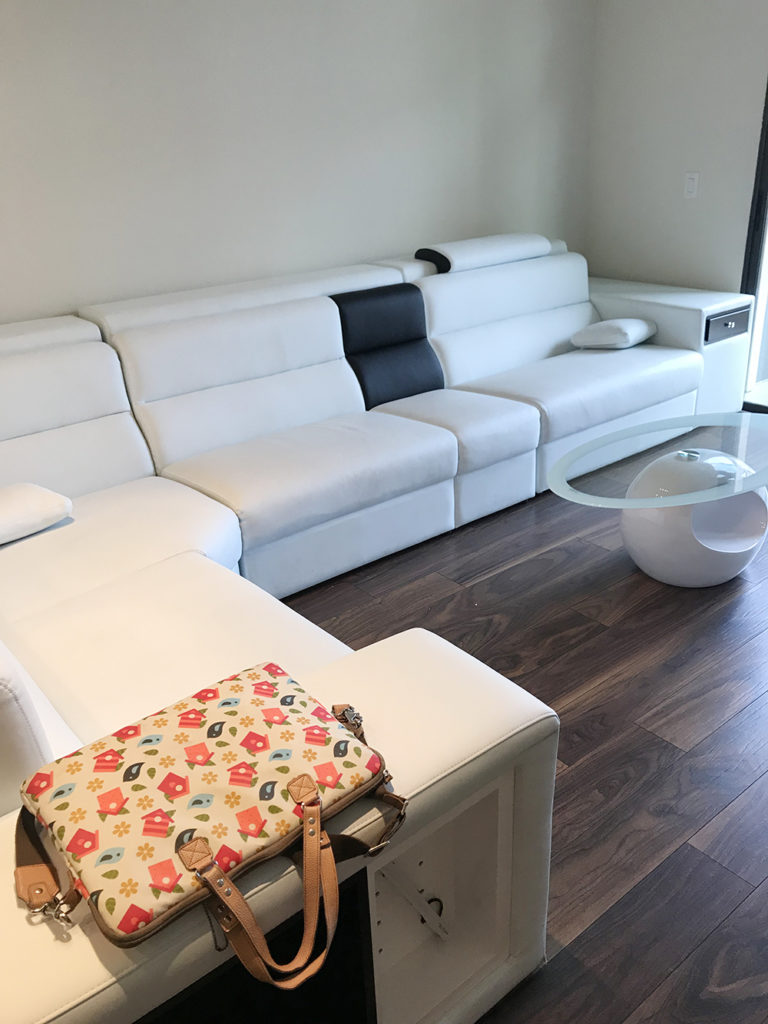 "Pimp it up swag."
WOW. I can have a minimum of 25 people dossing on that couch to eat popcorn and watch a movie!
Wrong.
In order to watch a film, a TV is needed. In its place instead was a gigantic picture.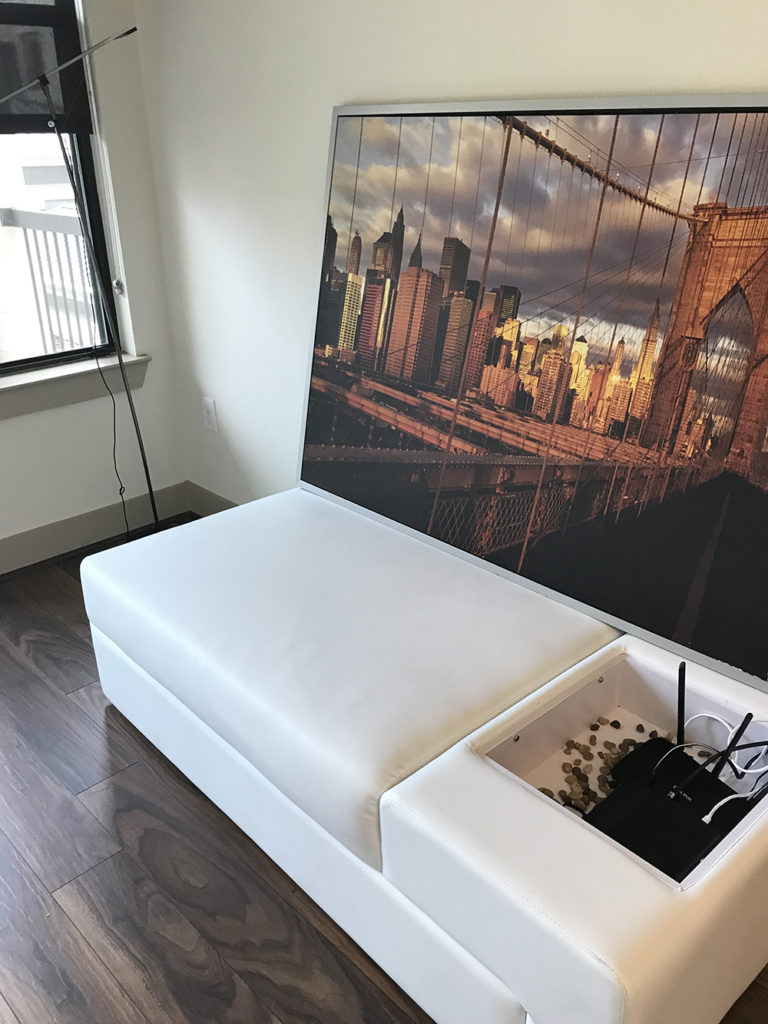 Not only is this the only "Dream Condo" without a television but also the only abode in America. How ridiculous! I've still got to see what happens to Bill and Ben and now I'll never know!
And then I spotted this sacrificial Voodoo…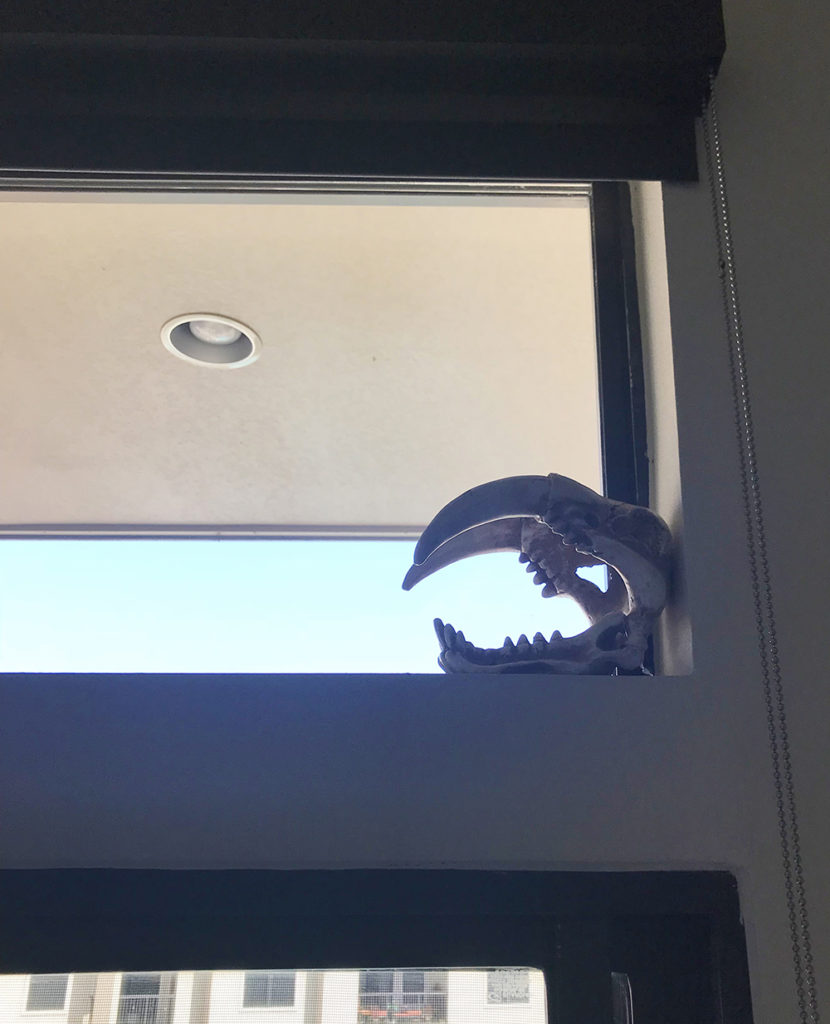 Is that the last tenant?
However, la piece de resistance was yet to be unveiled.
I opened the door to my bedroom…
I froze on the spot.
I didn't know whether to laugh or cry.
I looked around to make sure I wasn't on camera.
Imagine, if you will, what the premier suite of Motel 6 might look like.
And….Voila! The boudoir!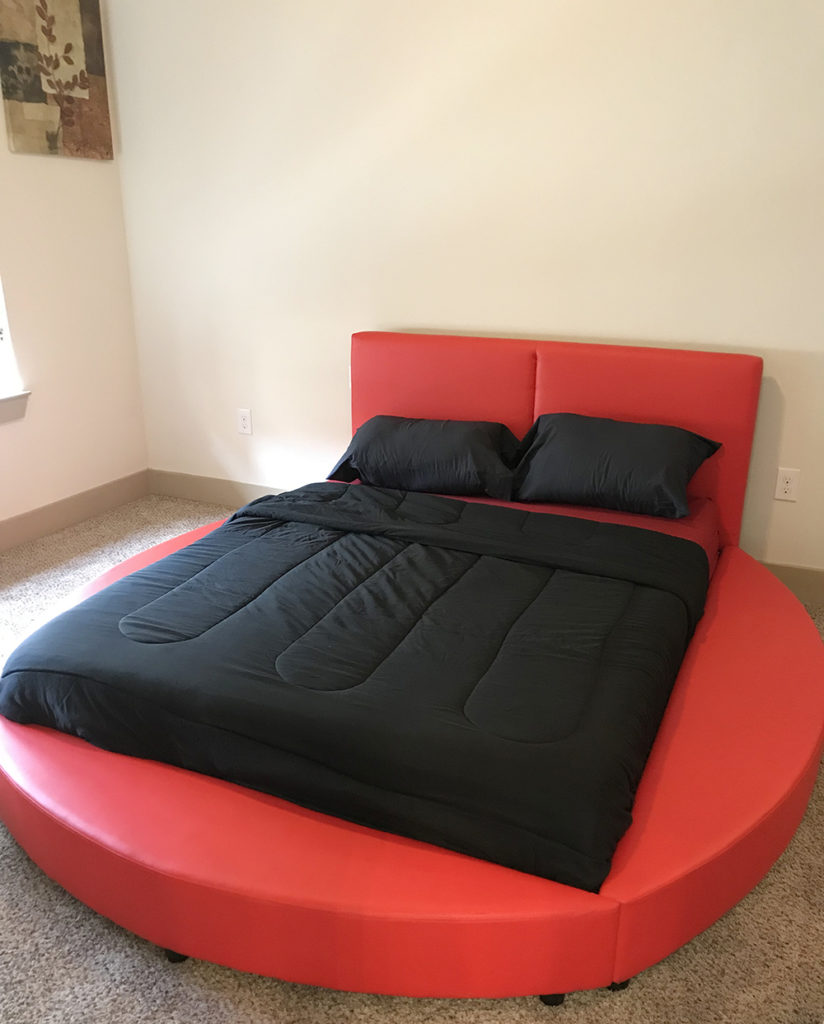 Can't think where I caught my sinful germs from, can you?