Satirical Snapshots Bringing You Whimsy On A Wednesday!
I very nearly let you talk amongst yourselves because I'm way too busy to be whimsical, but, as luck would have it, I listened to a piece on the radio about medieval marginalia.  My interest piqued and just for you lot I went and did a bit of research.
Living in a medieval town, I wanted to know what people got up to as a form of art philosophy back in the Middle Ages.  Blimey, that mead must have been good stuff.
Dirty Doodles
Medieval marginalia is basically doodles (very explicit and expressive I might add) in the margins of a written page.  These were usually put there as an aid to understand the text for those who probably couldn't read or didn't get the gist.  Dear Lord knows what some of these rapscallions were writing about because just going from the pictures, it looks pretty debaucherous to me.  I must confess to slight envy as I thought I held the torch on dark, twisted comedic tradgedy, but apparently not.
Don't Get Arsey
Is not something that would have been said way back then because they clearly had a penchant for anal hoopla.  Toilet humour seems to have followed mankind from dot to now and is something we have never grown tired of.  I don't really know what that says about the human race but I'm not sure it's a good thing.  I'd be interested in the psychology on that one if anyone has an inkling.
I think it's time that marginalia made a comeback in paperback novels although I'm not sure it would lend itself well to Kindle.  I've chosen a few choice images below as I thought it would be fun to play "Give the picture a caption."
There's a prize for the winner.
Picture 1: Why the backstop became popular.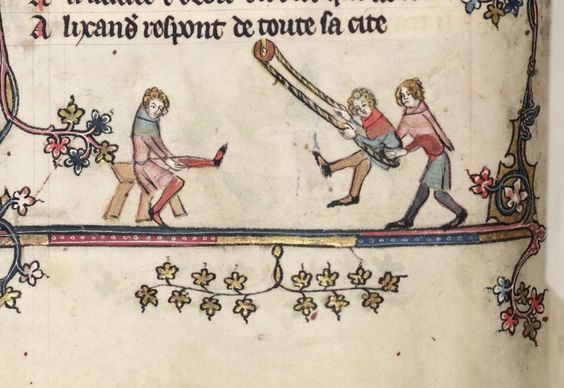 "If I were you I'd keep those legs crossed, swinger."
Picture 2: Save a Horse, Ride a Cowboy.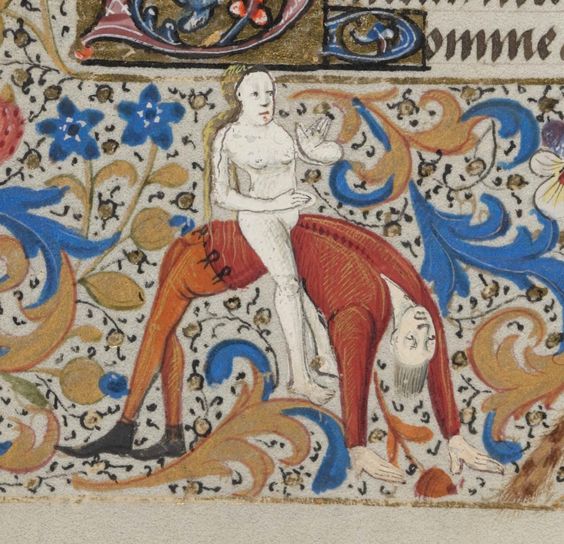 "I'm sure it didn't look like that in the Kamasutra, darling…"
Picture 3: The Ball and Chain.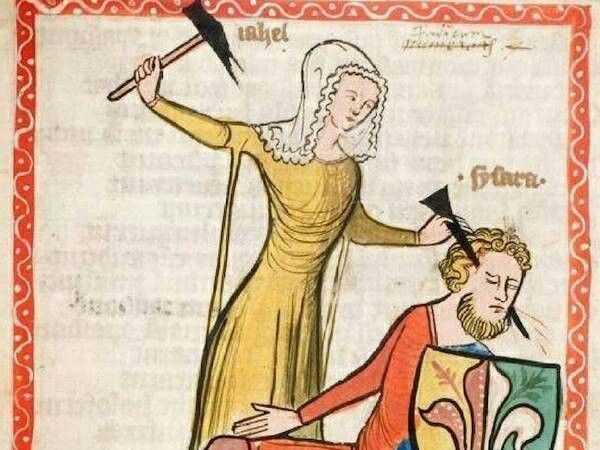 "Can you hear me now, numb nutts?!"
Picture 4: Ascot Special. (Dragons Day)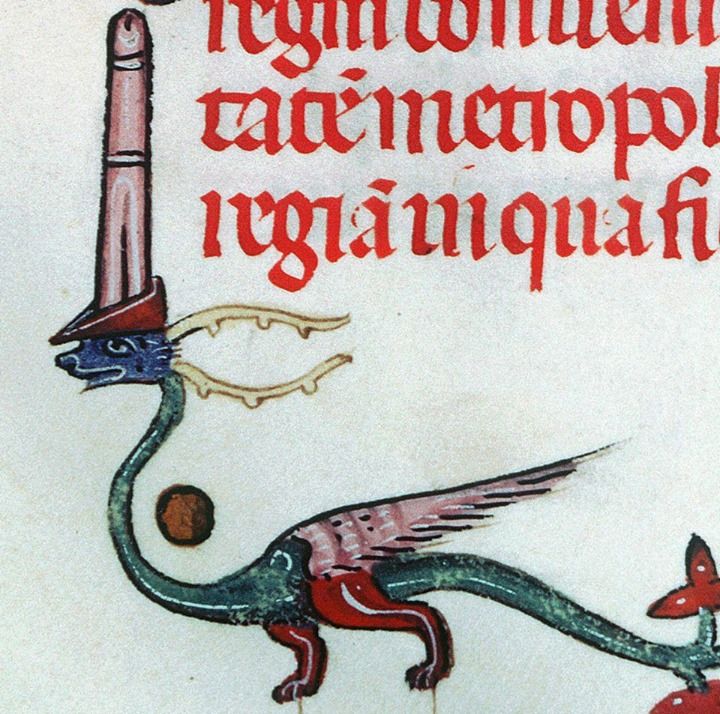 "Dickhead."
Picture 5: You Don't Bring Me Flowers Anymore…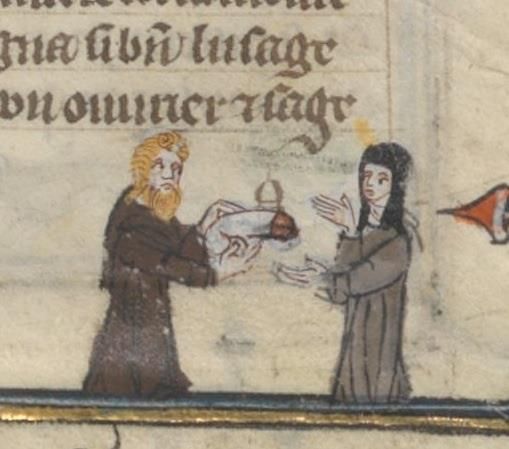 "You told me it was 12 inches!"
Picture 6: He -morrhoids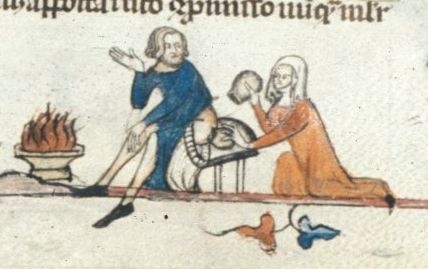 "Smuggle your own effing cheese next time!"
Picture 7: Not My Circus, Not My Monkeys.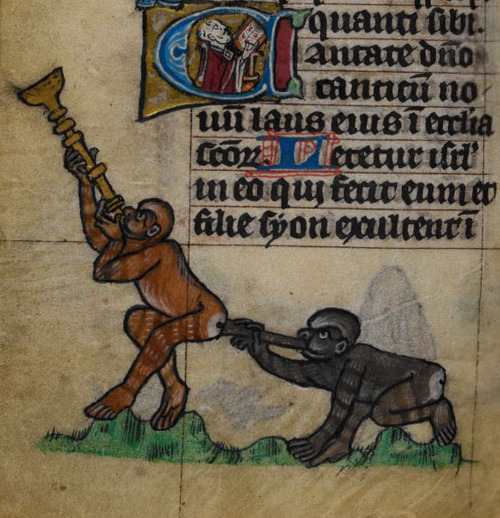 "Join the band, they said.  Be part of the team, they said…"
Picture 8: Penelope Piper Picks a Pecker.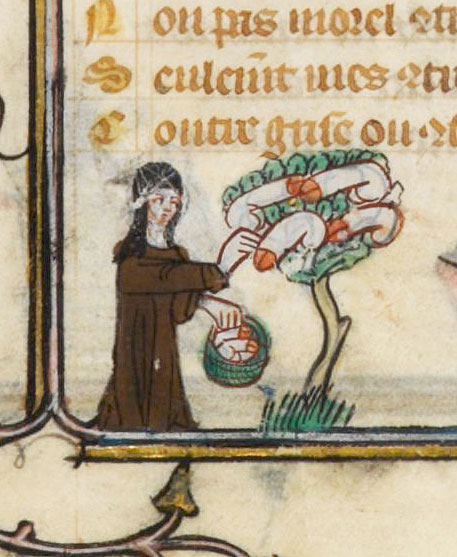 "Errrr…. Adam…"
Picture 9: Enema of Men.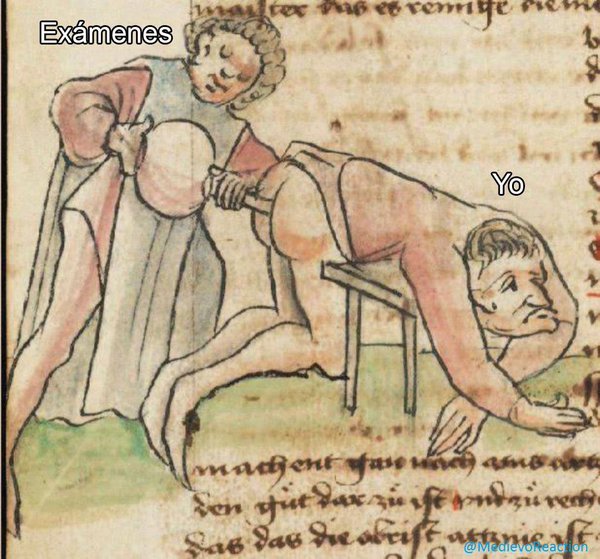 "Look, stop being so miserable.  This is all the rage.  You'll lose a stone in a day!"
Picture 10: Not His First Rodeo.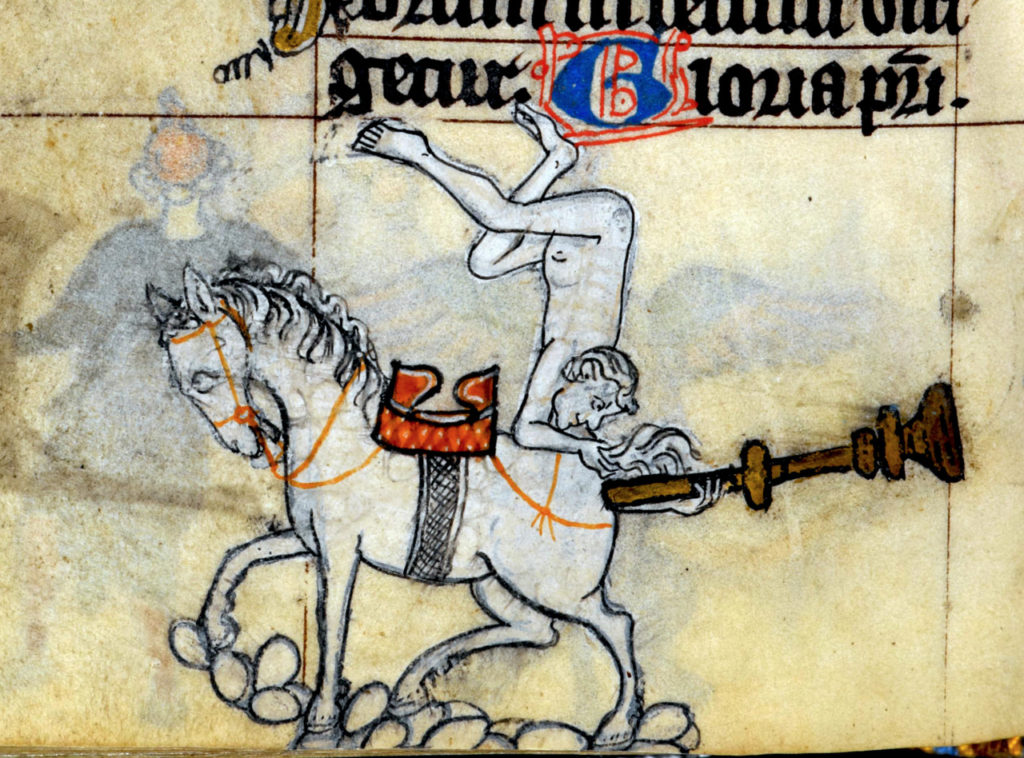 With the absence of the internal combustion engine, increasing horse power took on new skills.
Picture 11: Medieval Intruder Deterrent.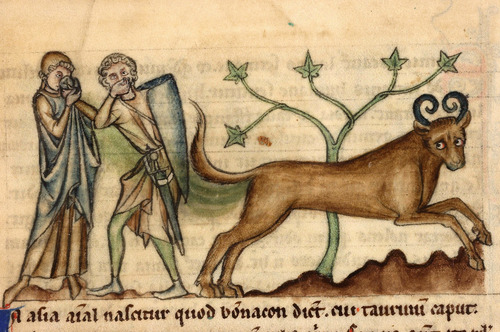 Smells like mean spirit.
Picture 12: Don't Tell William.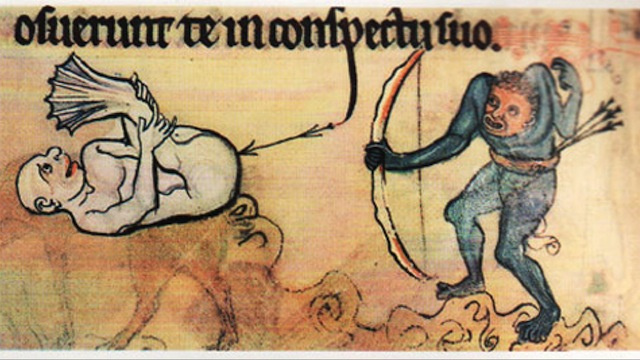 "Brings a whole new meaning to cockswain," said the archer…
As you can see, I've swiftly moved on from the wisdom of the Stoics.  But I will leave you with this:
The Saga of Grettir the Strong:  "A tale is but half told when only one person tells it."
Let's hear your version! 🙂