Satirical snapshots bringing you whimsy on a wednesday (still from across the pond) and a day and a half late….
Forgive me?
My adorable public. I've had so many messages wanting to know where my Wednesday post is and what did I do? Go and let y'all down. Outrageous. But, it wasn't my fault. I went out adventuring into the deep thick of it all and I was miles from internet land. Let's blame technology and not me because obviously, I never do anything wrong.
For the English
Before I continue, let's take a look at this: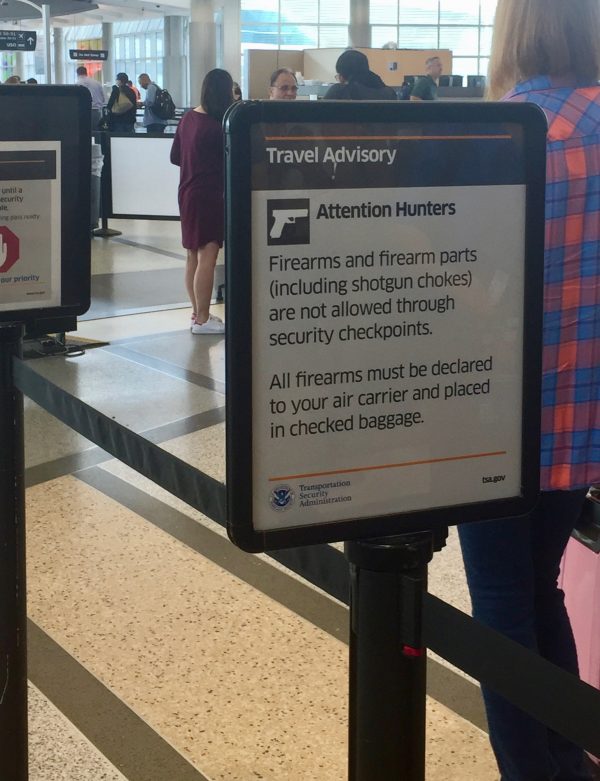 Now you don't see that at Heathrow, ever. Worst case scenario? No aerosols.
There's menace in them there country hills
Of course, I arrived.. and not that there were really any hills. More flat and forever.
Love the Texan countryside. It's got that old soul feel and freedom about it. The sun shone down with ferocity, her beautiful golden rays casting amber hues across the land from the vast, blue sky. The sound of insects chirped in the still and sultry heat as wheels of a pick up truck bounced along and kicked up dry dirt from a country path. Rickety wooden houses dotted themselves here and there with rusty old tractors abandoned in their fields an era ago, the colour of burnished copper; extinct and yet full of story like beautiful art.
You could see for miles and miles and miles (OK, enough of the Pete Townsend) and then some. It's nothing like England but it did remind me of rural, northern France. Just bigger. Texas, innit.
Mission? Ammunition.
Bullets? oh yes, just here at the supermarket. GET A GRIP ASDA! This shop is much more fun….
Look, even the customers agree..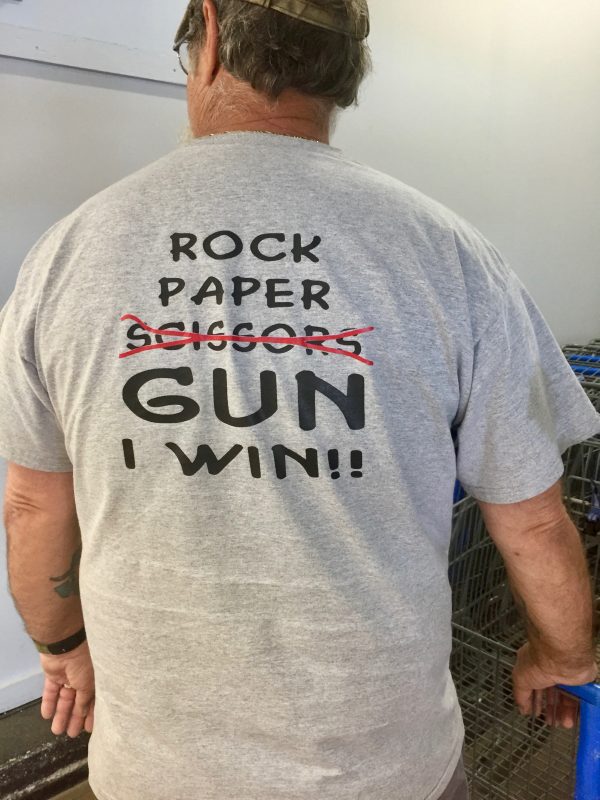 So since I was off out on a little junket to play with guns, bullets were purchased. Just like that. Along with ear plugs for me because I am truly pathetic when it comes to loud bangs. I jump out of my skin at the sound of a balloon bursting so having me with a deadly assault rifle and then making loud noises is a recipe for disaster.
Show me your weapon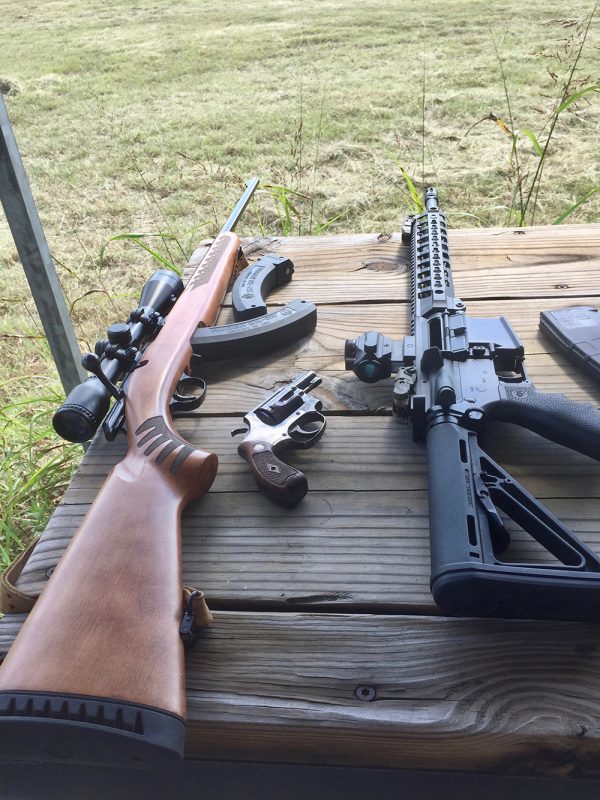 38 Special, Ruger American .22 and an AR15. Cool toys.
I have to say that the snubby little 38 was very arty and exquisite. What a beautiful, deadly little thing. It would look fabulous in my cowboy boot or next to my lippy in my handbag. Like carrying a compact round but better.
However, all three were very cool toys.
God save the Queen.
Hmmmm…..Now I'm all for that. Pomp, pageantry and patriotism. Naturally. I don't want to be thrown in The Tower of London and later beheaded. But look, it's not my fault she puts her face on the money. It was her or Winston. Tough call. Pot luck.
Mission number 2? Obliterate the indestructible fiver…or….will it survive?
The Results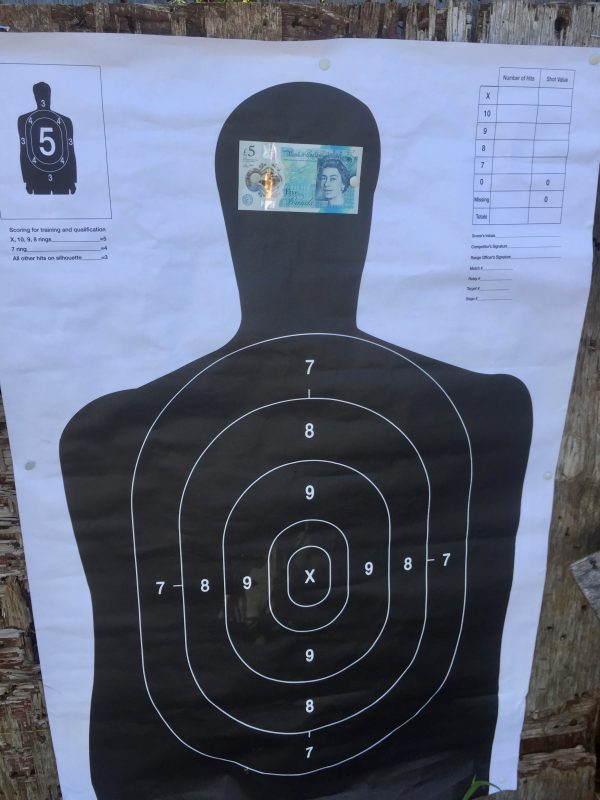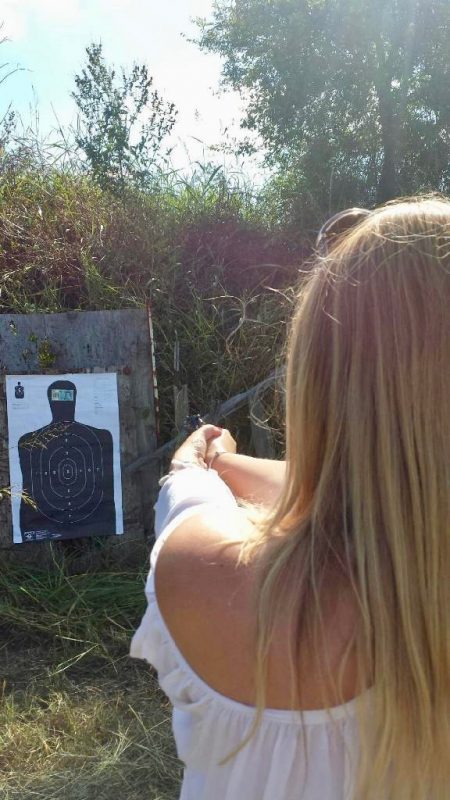 Right, let's give it some dinner! Get past this one, fiver.. Yeah..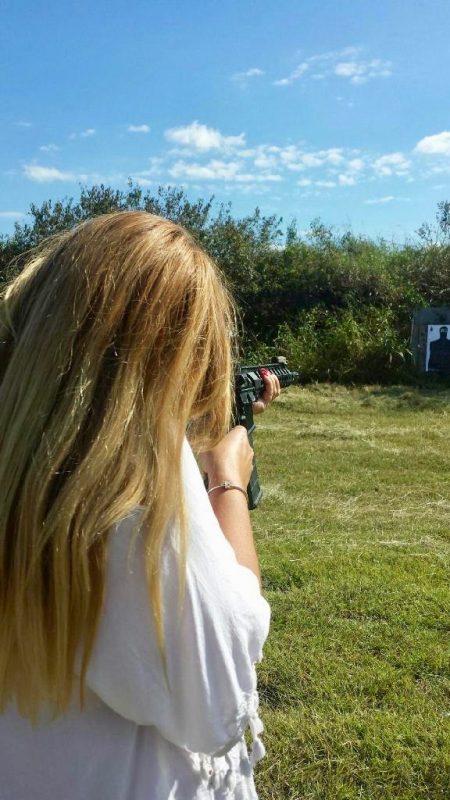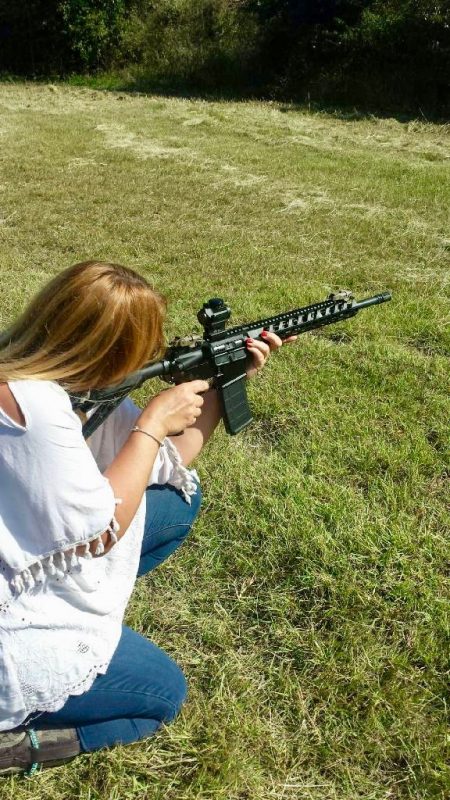 How's it looking now?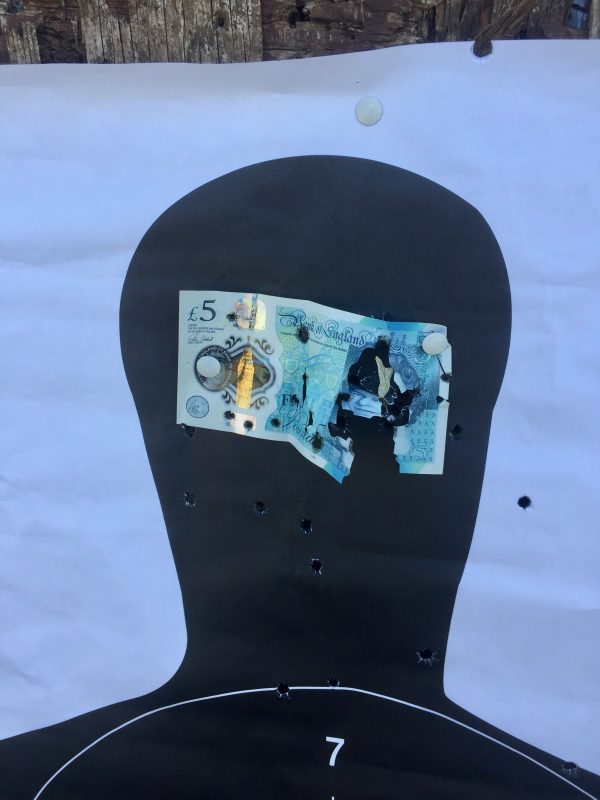 Not so clever now, polymer!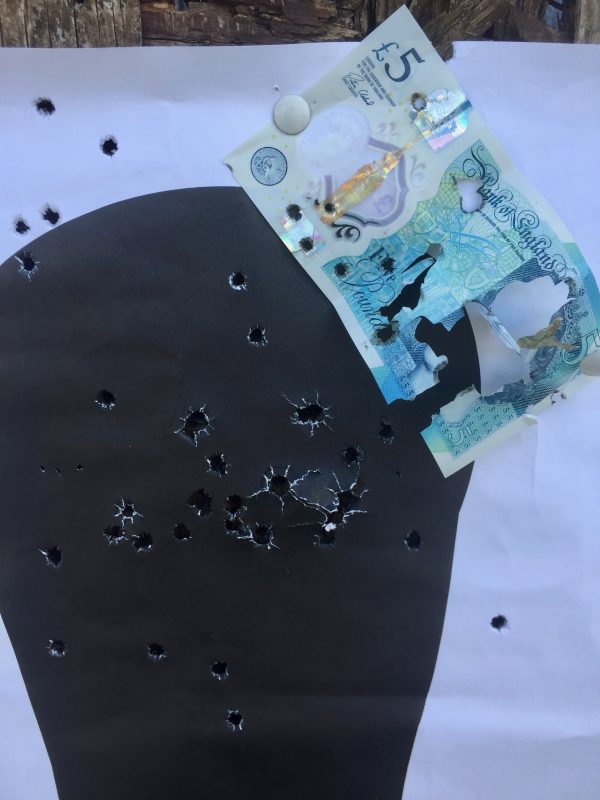 Time to blow this beauty off the board!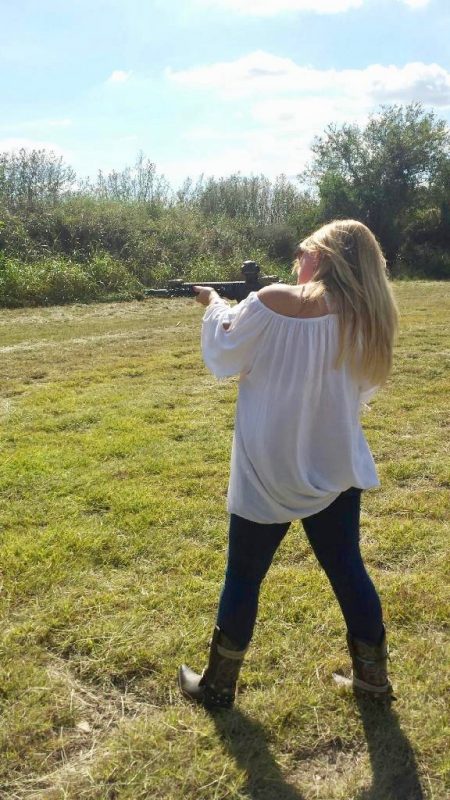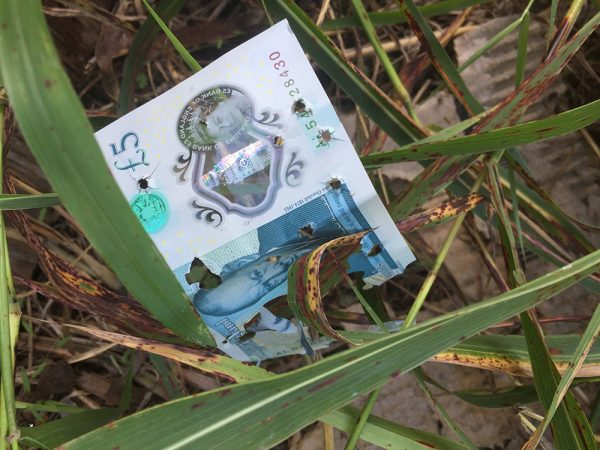 Boom! Heh..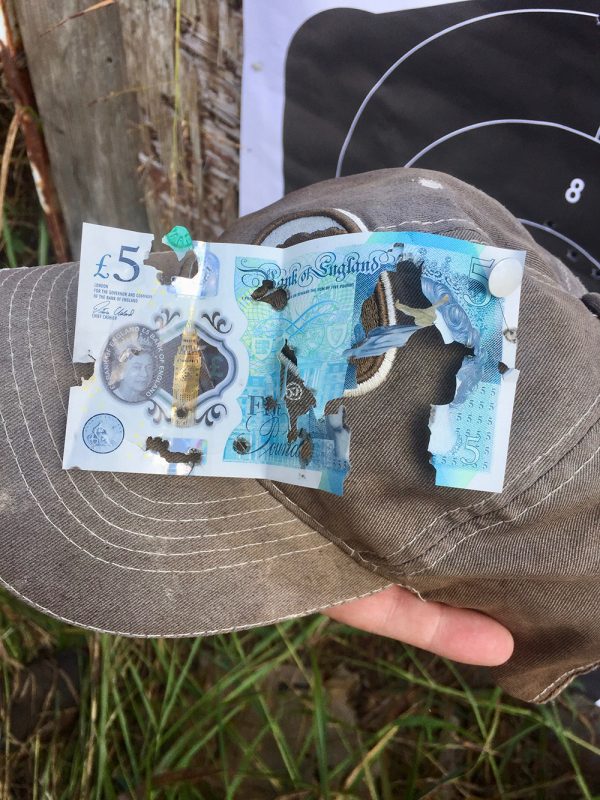 Try spending that at the pound shop, baby!
I'm not sure if it's illegal to deface Sterling currency…however, since I'm in Texas, what can they do?  On that note, time for some BBQ and a celebratory Margarita!