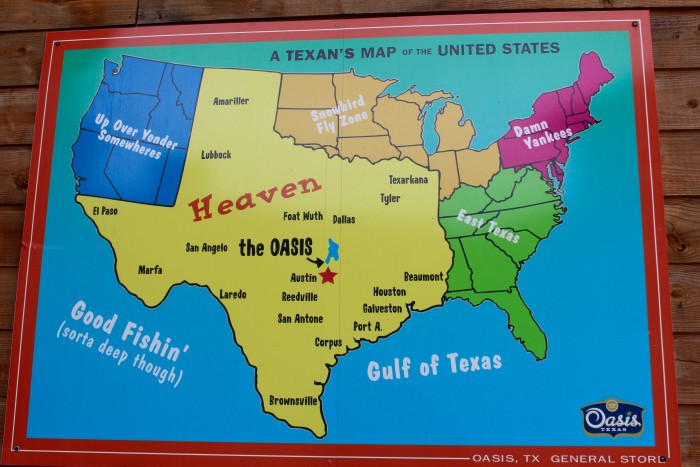 Apparently that is the motto of Austonians. I'm all for it, myself. I don't consider it weird at all but more arty, soulful, eclectic and edgy. I connect with that sort of thing because my country is all that malarkey. I like places that are a visual feast.
I only went to Austin for an afternoon and a morning so I didn't see all of it but here's some of the things I liked: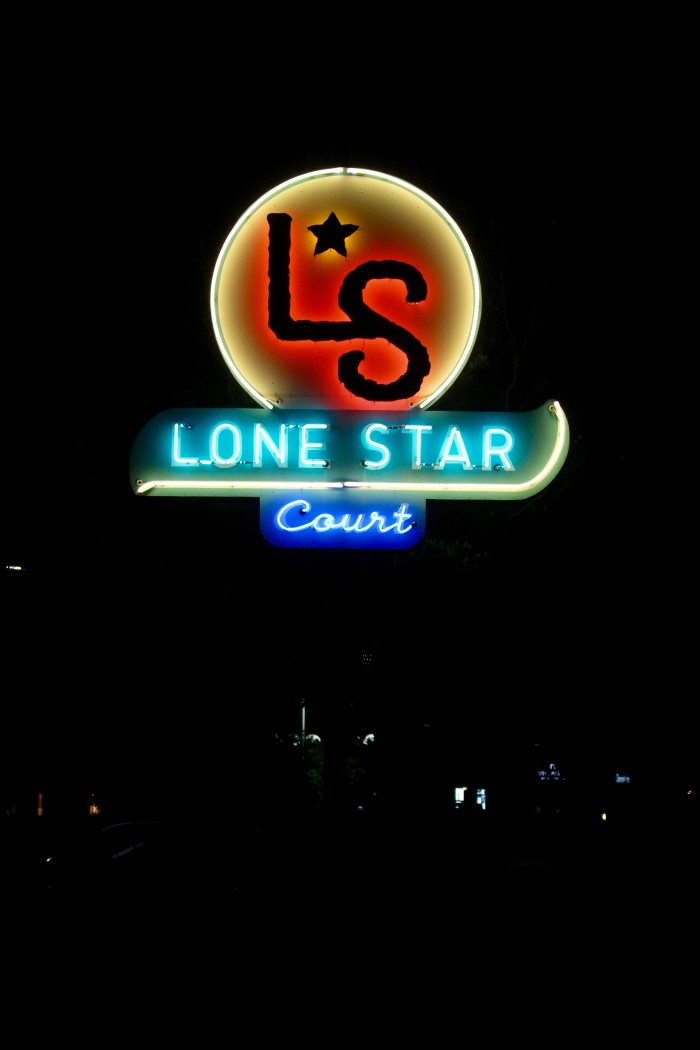 First off, my fairy godmother put me up in a really funky hotel called Lone Star Court, a cowboy style hotel with fire pits outside and Smeg fridges in your bedroom stacked with tempting goodies. I didn't fall into temptation as I'm hard and very controlled. I'm aware of my weaknesses like they are demons and don't allow them to own me. What? Who said bacon?
However, I opened and shut the fridge door numerous times just because it's such a cool fridge and the door made a very pleasing noise. See how I fit in with the weirdness?
Before I went downtown, I walked in the searing heat wondering if I might actually die, to a shopping complex called The Domain. I spied a cafe and I entered, weary and melting and desperate for water. People don't walk here because it's too far, they don't walk because you hallucinate from dehydration and sunstroke.
I walked up to the counter and a man said, "Cake balls to go?"
"Pardon?"
"Balls, to go?"
"Did I do something wrong?" I looked around to make sure I hadn't hit a mirage. I then noticed all the hundreds of tiny ball shaped cakes behind glass and clicked on.
"Just give me a jug of water, please."
"A jug? Are you that thirsty?"
"No. I want to drink half and pour the rest over my scalp if I still have one."
The man was very kind and gave me free posh water and ice on the condition that I post him a sterling note as he collects money from other countries. Unfortunately, the smallest note in the UK is a fiver which is approximately seven dollars. I'm sure water isn't that expensive. In hindsight, I should have gone for the cake balls.
After exhausting myself in the array of splendid shops I spied a nail salon. Why not? Treat myself. I went into the palatial place and asked for a manicure. I ended up being talked into a pedicure too. Off they took me to some big leather chair where they stuck my feet in water. As I waited for the girls to arrange their stuff I noted that I was sitting in a massage chair as other customers were vibrating nearby or had serious epilepsy. I found the control which had so many buttons I couldn't be bothered to figure it out. I simply pressed the big red one with the big plus sign next to it.
My chair was VERY different to everyone else's, it seemed. All of a sudden it grasped me and started to beat the shit out of me which didn't help my headache or my ability to speak without stuttering. Even my eyelids were shaking. And then this happened…
From somewhere underneath the seat of the chair, which held onto my arse like a vice, a huge phallic thing started to poke me.
"HOLY CRAP, I AM BEING RAPED BY A CHAIR!" I shouted. I sometimes forget that I say these things out loud but the shock got the better of me. I looked around for bondage and manacles fearing I'd stepped into a den of iniquity.
A guy from the counter came running over.
"Oh no, what have you pressed? Do you have a…you know…situation going on under your…" he looked around and whispered, "Doo-Dah?"
"You can say that again, mate, what is this place, a fetish club?"
"Pass me the control, you must have it on the extreme setting. I can turn it off for you."
"GOD NO!" I exclaimed. "I'm only pleased that I fortuitously donned a skirt today…Oh, OK, yes, it's highly inappropriate. Ahem… Please turn it off."
He changed the insatiable chair to a gentle purr which turned out to be a good idea. I had someone rubbing my feet, another person attending to my fingers and some random person behind me rubbing my shoulders for some reason I know not of. Had the chair still been poking me at this point, it might've tipped me over the edge and left me with unattainable, future expectations.
"Can I get you a drink?" asked the guy.
"Yes, I'd like tea…wait, no, forget that. Coffee? Orange?"
"Or wine? Or a margarita?" he offered.
I looked at him. Despite heatstroke and shock, I can smell a trickster a continent away. Get your clients pissed and haul them off into the secret back room where things really start to kick off and make the chair look like foreplay.
"They're free,"he continued, obviously recognising the Brit in me and playing to my weakness.
FREE MARGARITAS. IN A NAIL SALON? Who dares wins, right? The words free and margarita in the same sentence went too far even for my stronghold and I caved in minutes.
I left an hour and a half later with pretty fingers and toes and a new spring in my step. Off I went downtown to be shown the bats. I had sordid visions of Batman or The Dark Master after my chair experience and chastised myself and my weakness for tequila cocktails.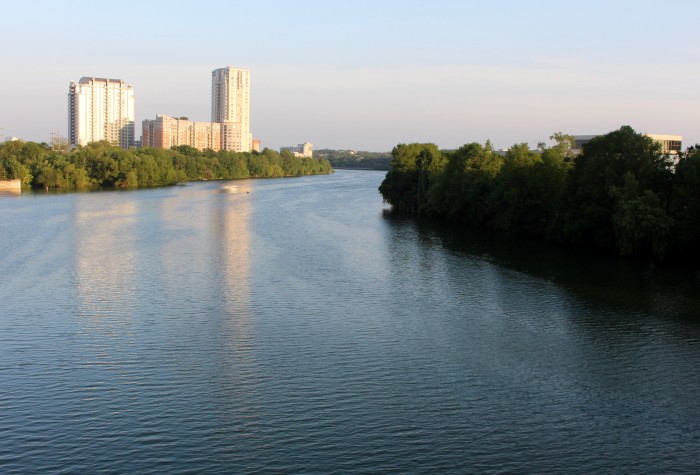 Apparently, downtown on the Congress Bridge, at dusk, 1.5 million bats fly into the sky like a cloud. Wow. Take me to the Bat Cave!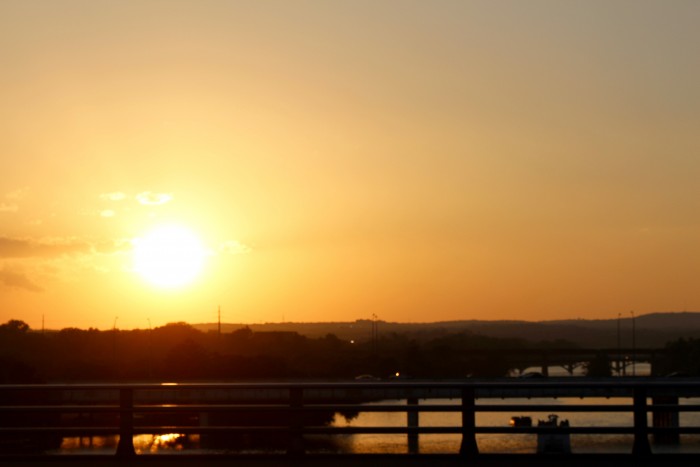 I stood on the bridge with my camera, many lenses and hundreds of other people for an hour and a half as the sun set behind us. Of course, on this particular night the bats weren't feeling it and went all prima-donna. Only a small cluster of about ten made an appearance and only when it was pitch black and you couldn't bloody see them. The bridge viewers were most disgruntled but not as much as those that had paid for a river cruise. I thought it rather amusing, though I'd like to have seen them in all their glory. Another time. Food beckoned.
We rolled down Sixth Street, looking at all the funky bars and restaurants which were fabulous.
We ended up at a rather nice Italian where I noted they had the foresight to name a cocktail after me. Naturally, it would have been rude for me not to…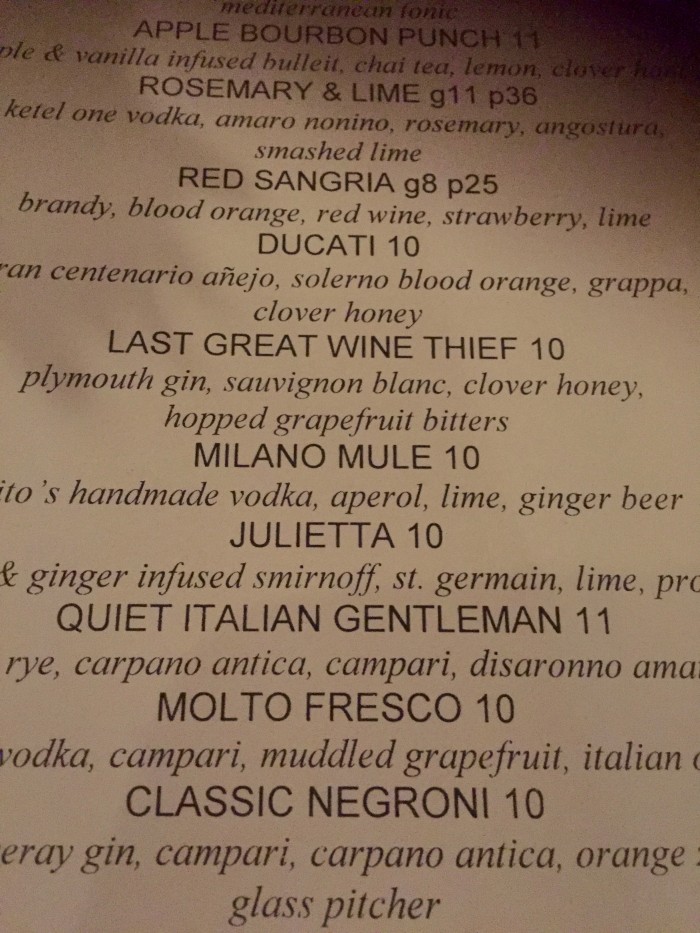 I slept like a baby and the following day went into the Texas Hill Country and The Oasis at Lake Travis.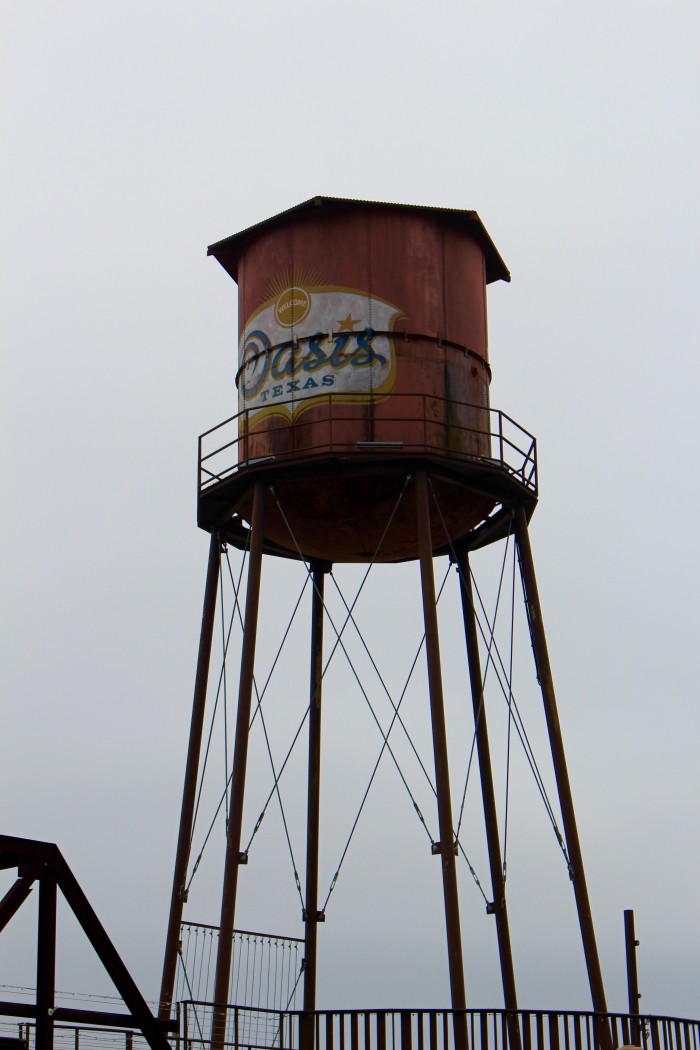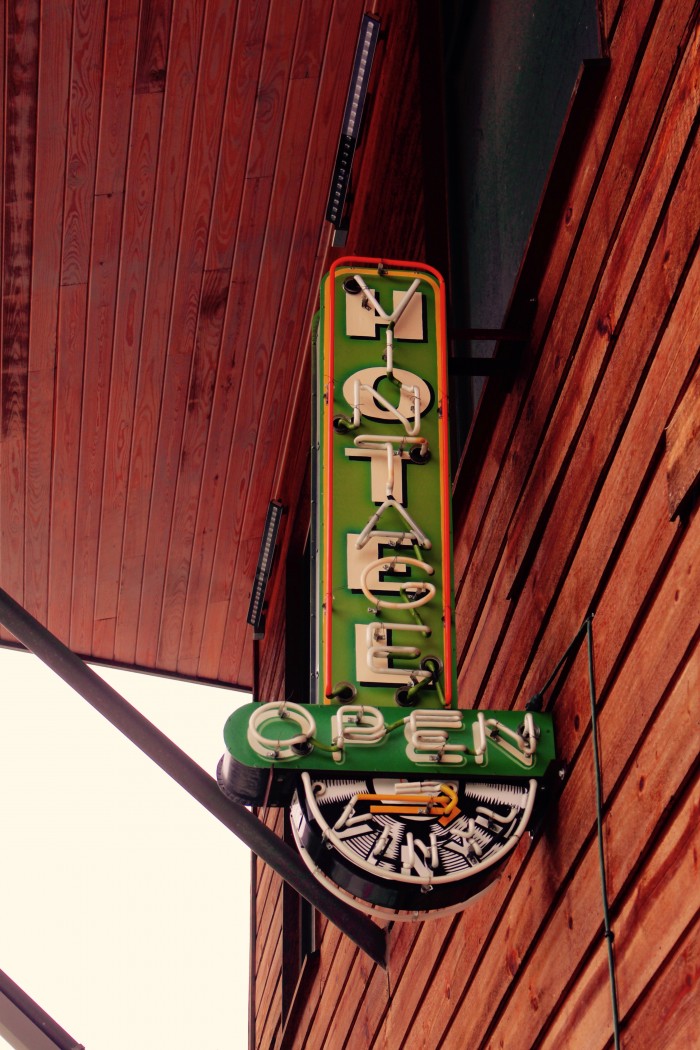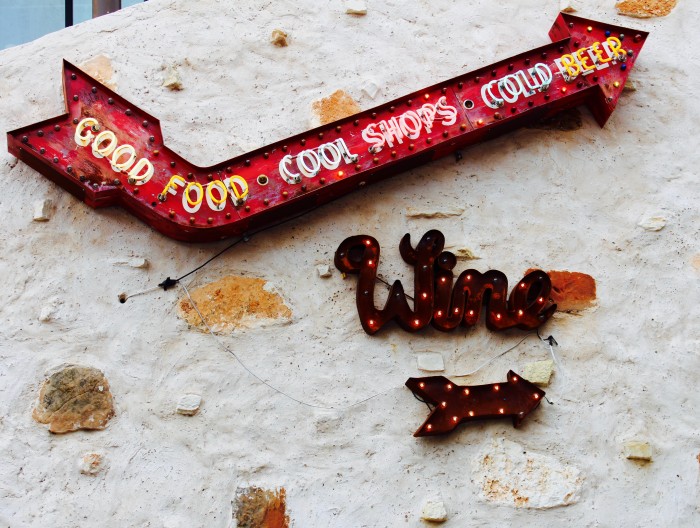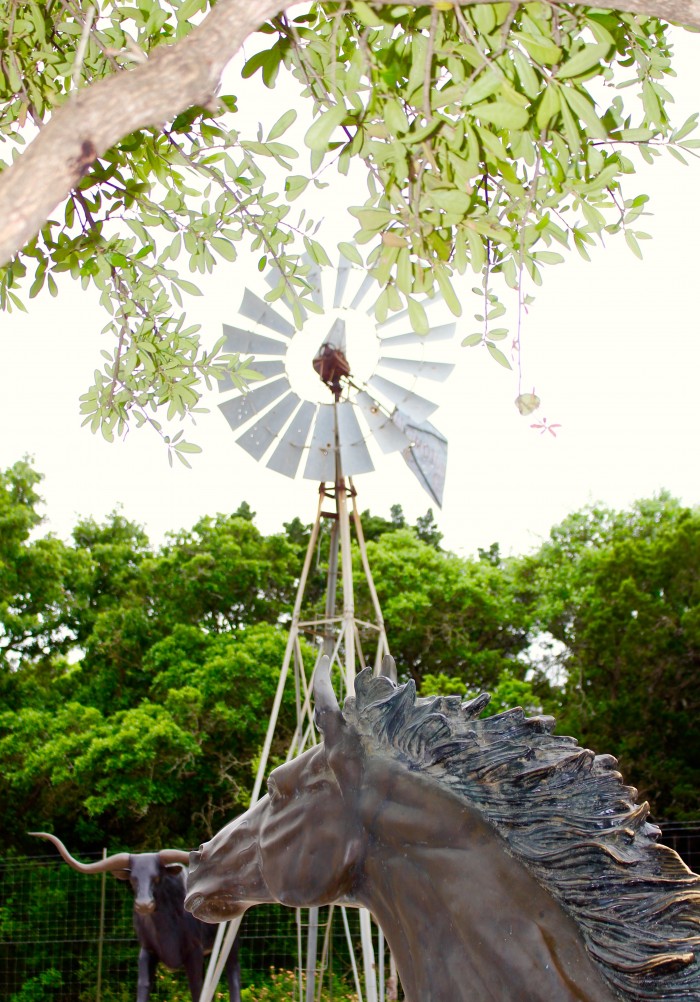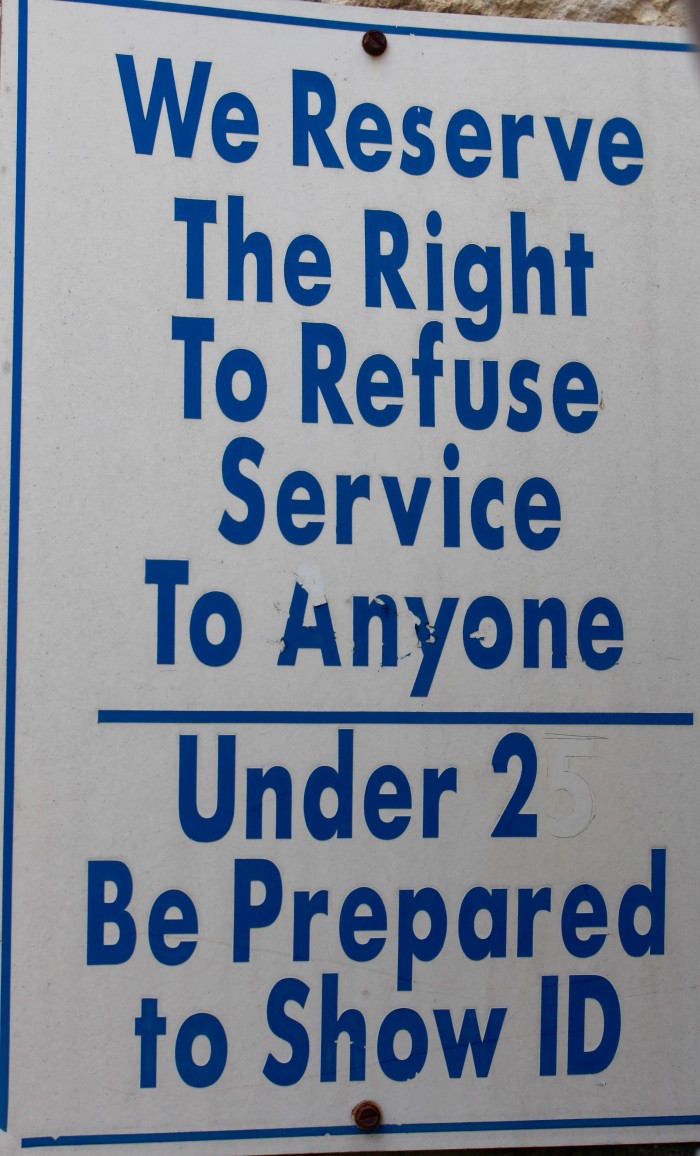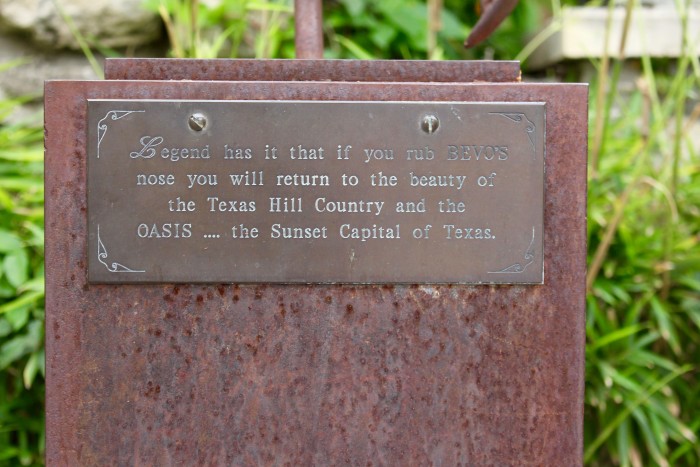 Rubbed till my palm blistered and chipped my bloody nail varnish.  Oh no, back to the nail salon it is….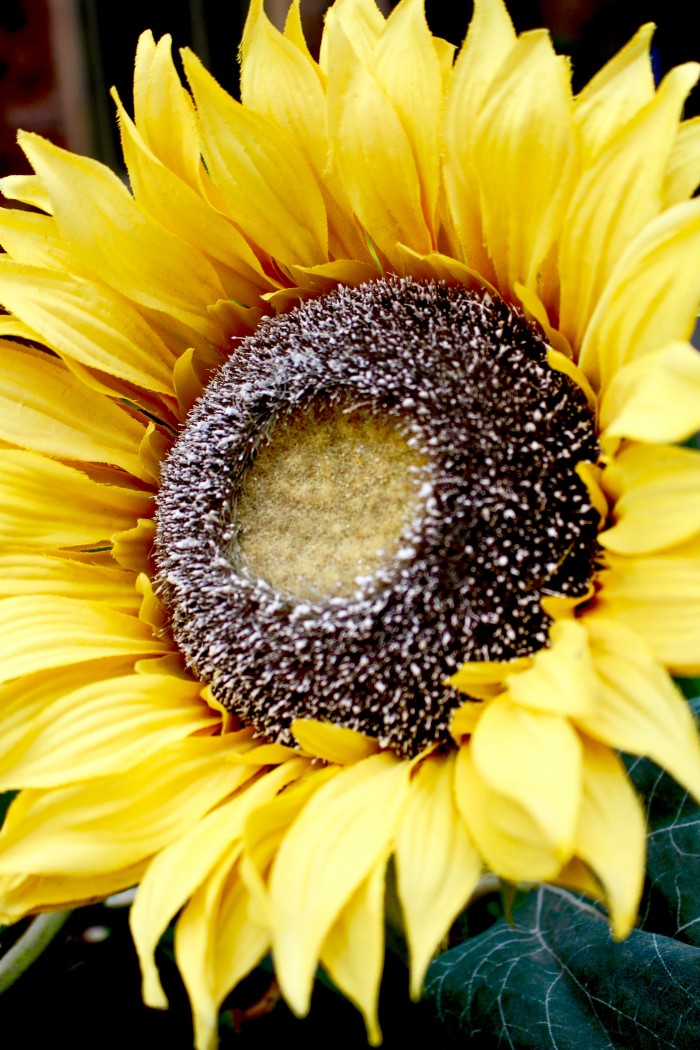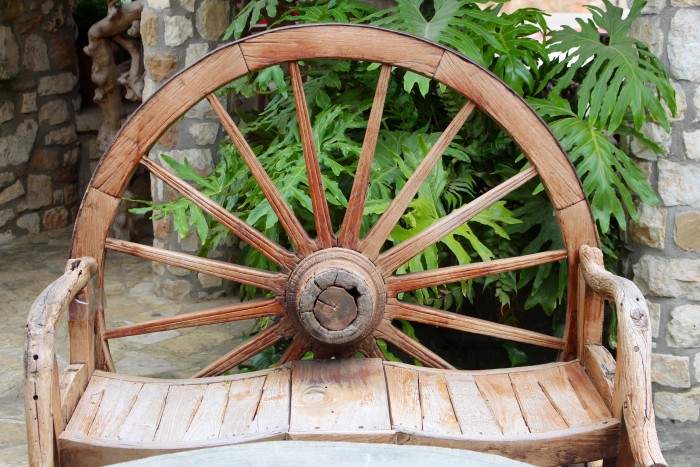 Time for a nice sit down. On a normal chair.  Back with lots more later.