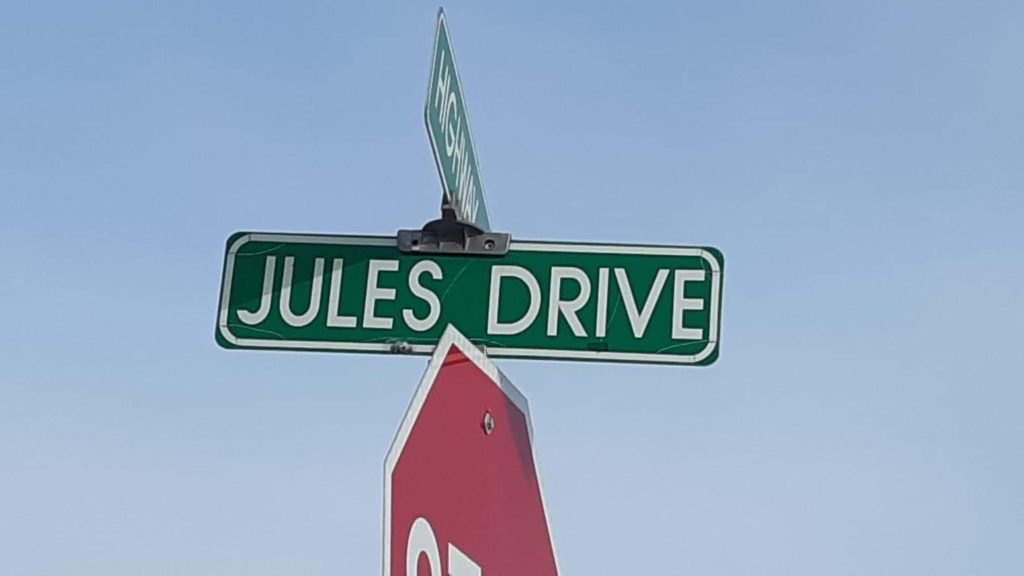 Satirical Snapshots Bringing You Whimsy On A Wednesday!
I'm in that New Year's grip of fear of failure.  I've only just ventured up the mountain but the summit is a long way off.  It would be easier to turn around and sack it off but I've been good for a whole 8 days. Laughable to some, miraculous for me. I'm a creature of habit; bad ones. They're way more fun. The meagre baby steps I've taken up the steep and waring peak of perfection are a great measure of success to me and fuelling the Jules Drive onward. 
Talking of Steps…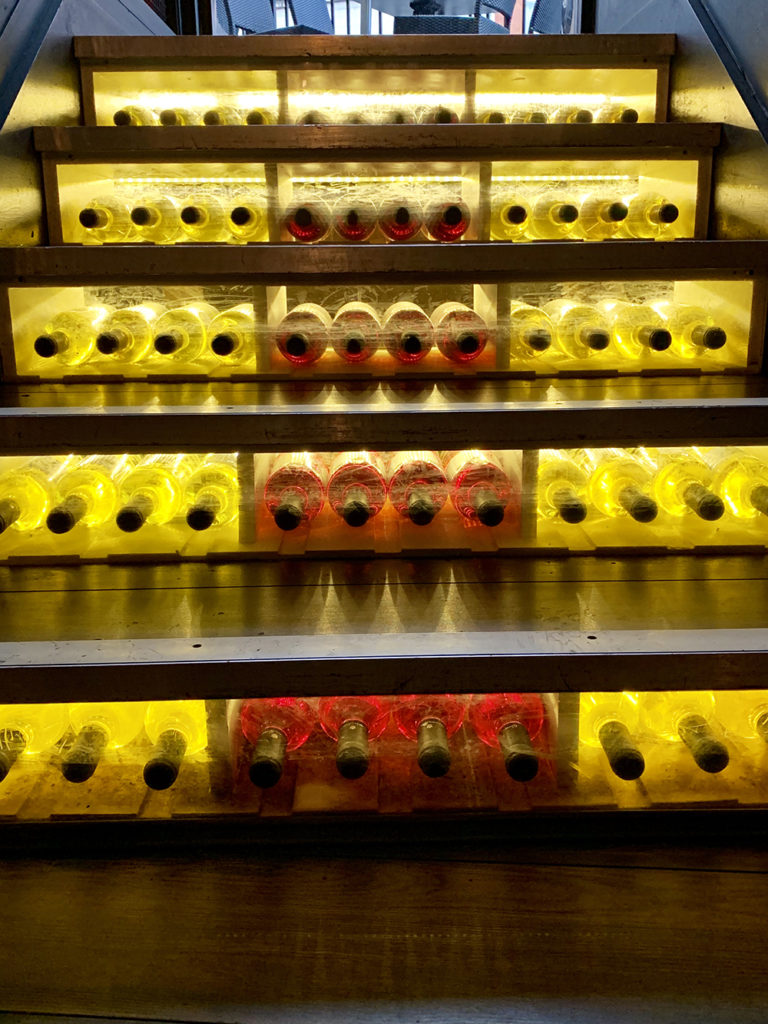 These wine steps are my favourite and once I've mastered my SAS life challenge, I might install some in my abode.  I met them at a wine tasting experience bought for me before Christmas when days were fun and I became a wine snob. However, I found out yesterday morning that I'm a long way off sommelier status.
I arrived promptly at the coffee house at 8 am. Getting out and into the big wide world on a crisp and chilly morning does wonders for the spirit. And way nicer when it's not a gym day and you can sit pleasantly amongst the early risers without having to cycle around a digital version of Lake Tahoe trying desperately to keep your cucumber water down.  
The warm, inviting aroma of extortionately priced coffee wafted through the air and the grinding from the coffee machines gave a sense that all was well; ready to fuel an industrious people before they set about their painstaking paper-pushing. I ordered a non-pretentious latte because healthy people are stupid and drink chai keep it simple and I sat down and noticed a spare newspaper available.  What better than to exercise my brain with an early morning crossword before getting to the task of writing. I managed to complete the puzzle bar one four letter word for wine sediment where I couldn't make dregs fit.  Annoyingly, I had to look this up and found that it is known as "lees".
Obviously, I never knew this because my wine snobbery is in its infancy and I don't drink straight from the aged oak barrel. 
On the drive back I tuned into BBC Radio 4 where they were discussing tomatoes.  Apparently, one should not keep these juicy little reds in the fridge as I do because it stops the enzyme that gives them their delicious, off-the-vine taste.
I looked at the time on my car dash and realised that in the space of 49 minutes I'd learnt two highly important things and I still had another 14 hours to go before it was bedtime and I could sleep off the monotony.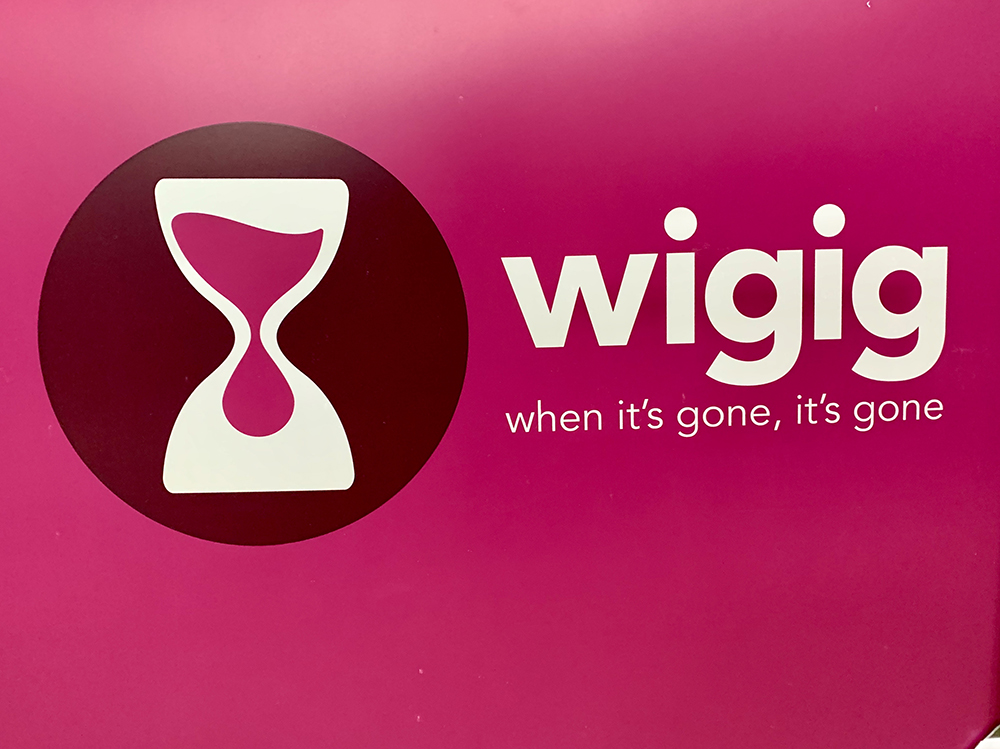 Happiness and joy de vivre. When it's gone, it's gone.
Filled with all this astounding knowledge it might have been the perfect night to attend a pub quiz but I don't think my resolve is yet strong enough to avoid in-your-face temptation. I'm easily led astray.  They say it takes 21 days to get into new habits even though I feel as though I've already done a lifetime of poverty and obedience. 
But Let's Face Facts…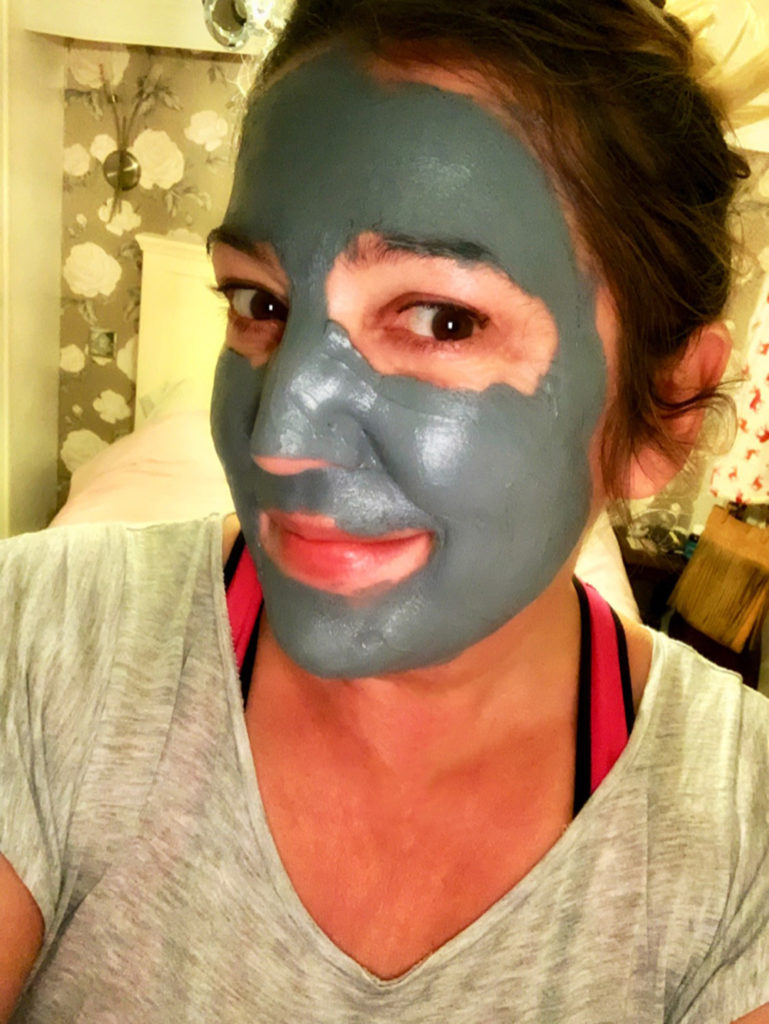 There are many other ways to spend time whilst waiting for your next bowl of homemade, life-giving, Jewish chicken soup. 
Face masks. They come in many varieties: scrub, peel, boiling hot and mud. They are also highly effective at stopping you from opening your mouth to put something in it because you have to keep still. Also, opening the door to people like this scares the crap out of them, leaving me in peace, of an evening, to binge on Netflix, read my books and find interesting things to do with fruit.