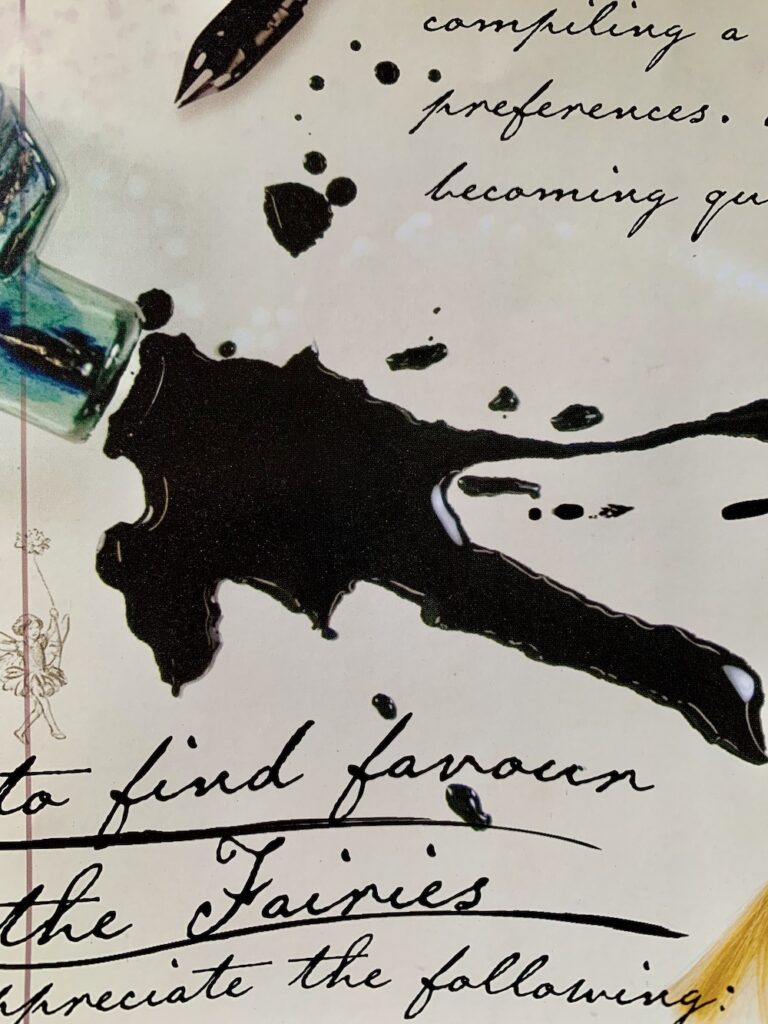 Satirical Snapshots Bringing You Whimsy On A Wednesday!
So, there I was sitting at my office desk – two computer screens running whilst I tried to put my thoughts onto the page. My brain goes way faster than I can type and I'm always way ahead of where I'm actually at. Sometimes I have to write side notes further down the page so I don't forget the ideas and stories unfolding before I get to them. I imagine this must be much like a clairvoyant feels when they get messages from the ether all barging their way in. Except I'm not making it up. I think of my imagination as a different being that can't shut the hell up and it's like dealing with a hyperactive child. Is this a gift or a curse? Do all bloggers get this? 
And, I am unable to sit still for long and I think it's because of this. Everything is whirring so fast that I need to get up and walk away from it after ten minutes – even though it follows me and dances in my head, sometimes throwing extra tidbits in that I have to rush back to the screen and type out. I wonder if this is what a split personality feels like?
 You Ain't Nothing But A Hound Dog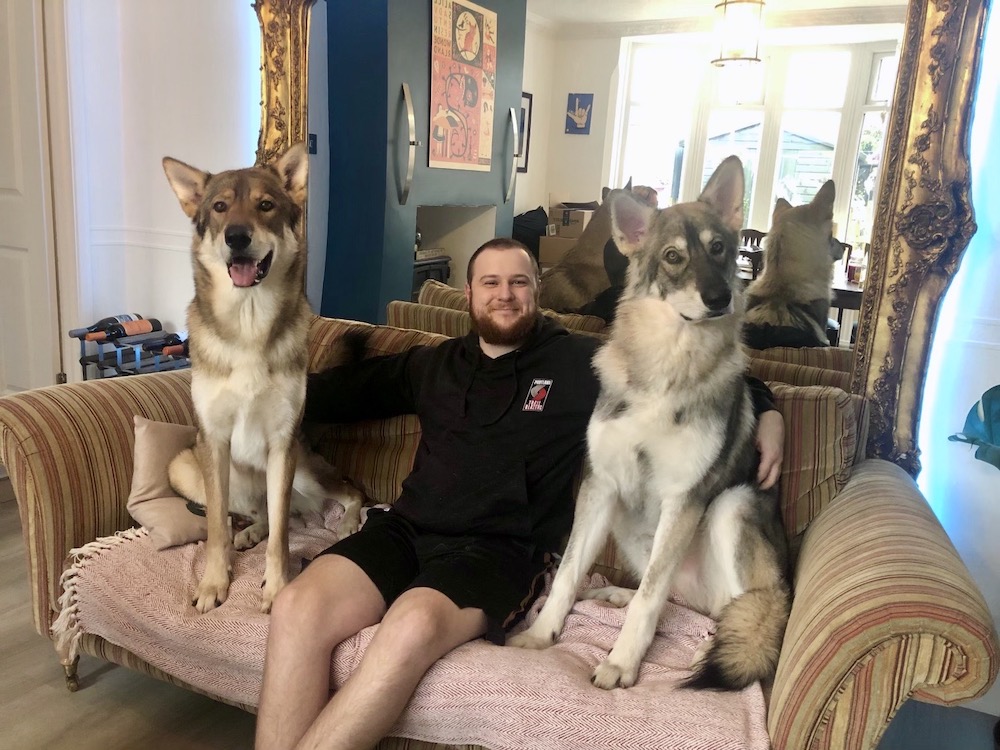 And then there are the hounds. Hounding. My first wolfdog, Tex does not understand why I'm sitting down when clearly we could be outside playing. Despite the fact that I have fed, walked, fussed and given in to his every need, he still wants more. There is no doubt that this dog is autistic. He wants to go outside, he wants to come back in. Repeat, repeat. Up and down I get like an idiot. And if I don't, he gets vocal, making loud Chewbacca sounds and clawing at my arm with his giant paws and claws. It bloody hurts! 
"Why are you like this?" I ask him. "It's a good job I love you, you maniac."
Groom For Improvement
And, he is a maniac. He's like a wild scatty mustang. Yesterday he went to a new groomer. Other groomers before have failed because Tex doesn't like them. Tex doesn't really like anything. He was left at the groomers because these animals have thick coats that need de-shedding. I can spend hours brushing him – hair coming out with relentless abandon and left wondering how in hell the mutt is not bald. Within 2 minutes of leaving him, she called back saying he wouldn't settle and was going quite insane. The woman feared he would break her professional set-up. 
He would not go in the bath.
Once forced into the bath he would not be washed. 
And you can forget even putting a blow drier on him because he will attack it. 
She tried to put a hat on him to muffle the noise. He attacked it. 
She offered him dried sprats. He refused. No way lady, I ain't that easy. 
She managed to brush him during his incessant howling. 
The whole thing ended abruptly.
My other wolfdog, Halo is quite the opposite. Dream pet. 
At 10 months old he's even bigger than Tex who is a very big boy.
He sat still.
Wore his hat.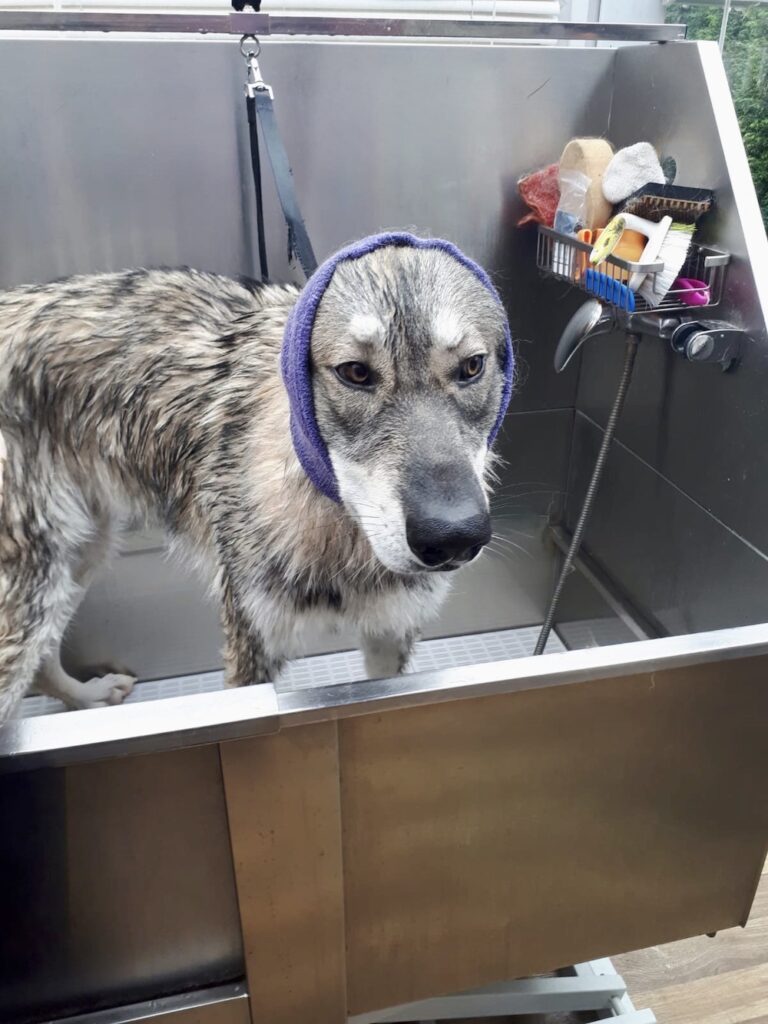 And came out looking splendid. 
Until Tex rolled him over on the field and pinned him into the mud. 
Back To The Word
I went back to the computer. I am now 17 chapters ahead of where I'm at and now can't remember how I mentally got there. It's a bit like reading a book in bed when you're tired. You still read it but get to a point where your eyes are refusing to stay open. The following night you go back to the book and continue where you left off. Except, it's like a brand new book. You don't remember any of this and are convinced you must have lost your page. You read a bit more just to see. Steven? Who the flying feck is this new character called Steven? 
My tea has gone cold, again. Tex wants a biscuit. He's not giving in. Not until my arm bleeds. I go to make more tea. He gets a sausage and thrown outside. I sit down again and re-read what I've written. There's a knock at the door.
"For the LOVE of God!"
It's the postman with a big brown squishy package. 
It's all the way from Texas, I see. 
Last week I received a package from friends in Georgia containing these wonderful books.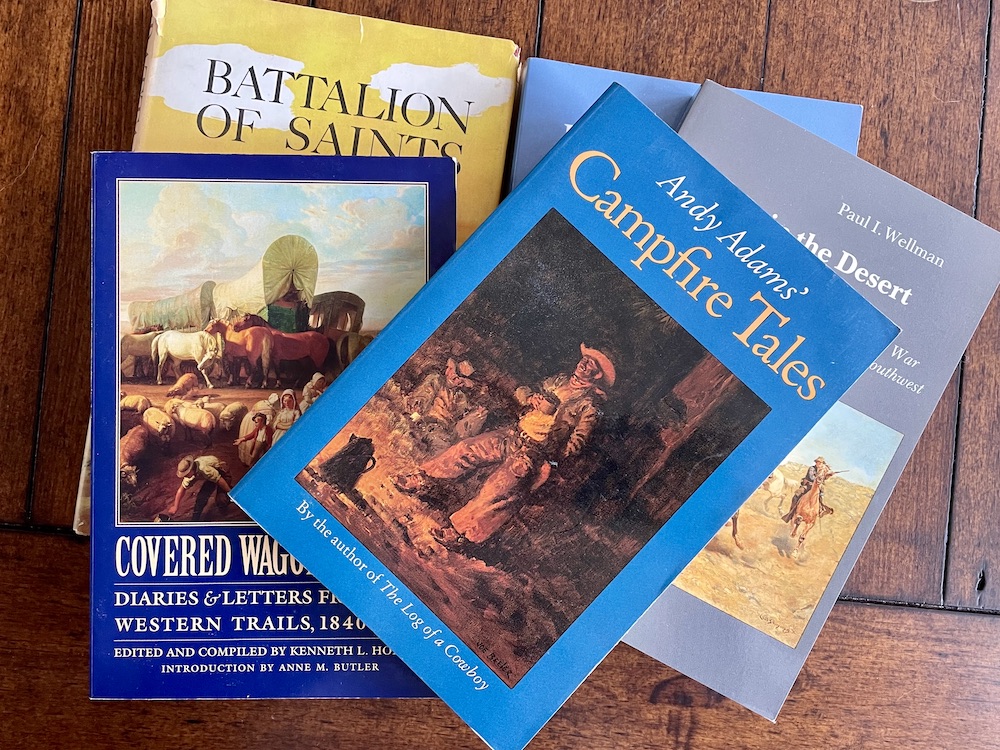 Merricans are proper lovely, I find.
The package the postman brought to my door is a complete surprise sent by the world's best-ever pastor from Cowboy Church. I feel a pang of nostalgia. I miss them Texans. 
Inside I have a number of presents from CDs to magnets and car stickers. 
Masks saying "Don't mess with Texas" – these go down a storm here. 
And this.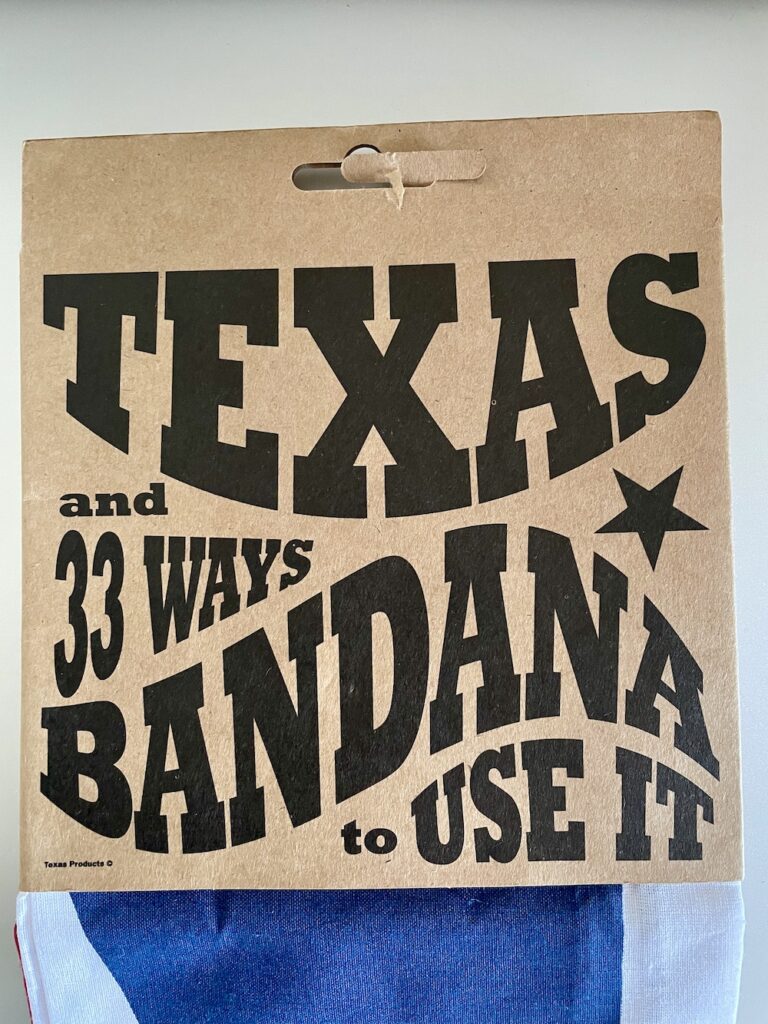 Thirty-three ways in which to use my Lone Star Bandana. 
I'm intrigued.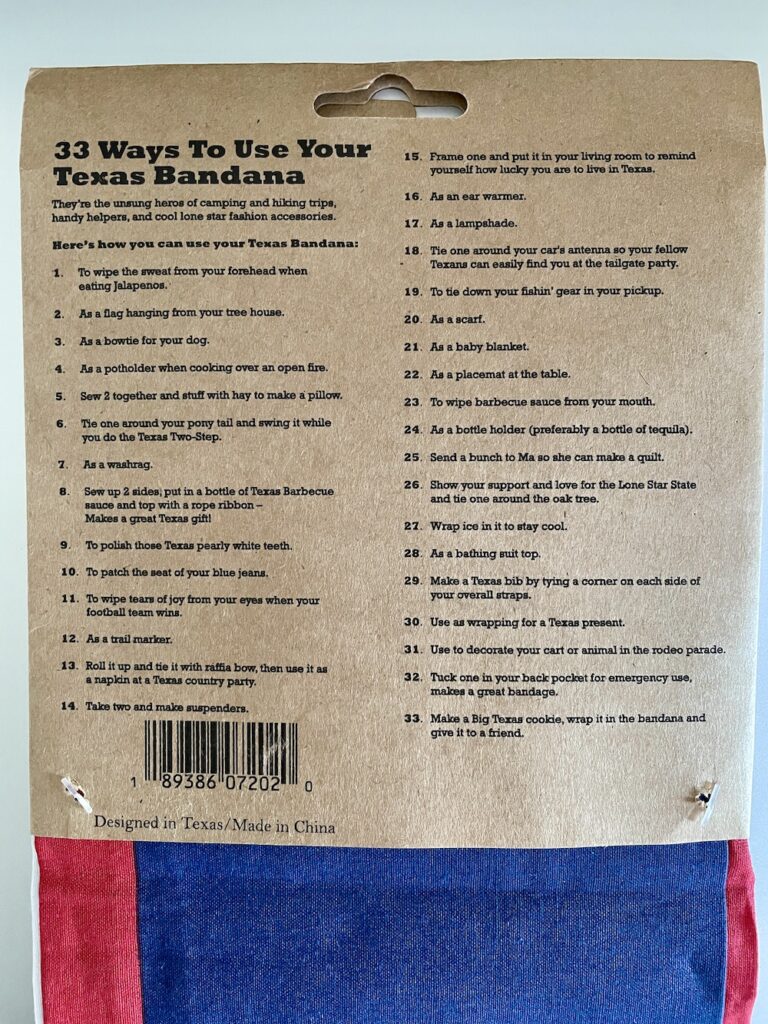 I can't choose my favourite but if we're being honest, I think we all know I could pull off number 24 with ease. However, since I am now the new queen of wrap I am going to do number 30 cos ain't nobody else wrapping up a present with a lone star bandana. Except I'm not going to give it to anyone because it's mine, so I will undo it thereafter and try number 3 on Tex. That should be entertaining. 
Anyway, can't hang around, I've got stuff to write.