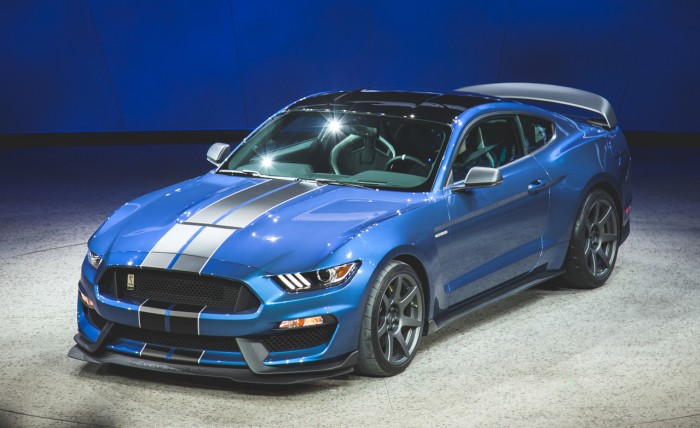 Now I like a nice motor, ya know? My choice would be an Aston Martin were I rich enough and since I've been residing in the good old US of A I've looked at which car I'd choose to drive if I stayed here. I came to the conclusion that I'd need two. Naturally. One for dossing about all day that I could chuck stuff in and drive out to the wilderness with shooting equipment (cameras) and picnics and paint and cookies. Then I'd need a girl about town thing that looked like a bitch. So, this is what I'd have:
1: A big, dirty, mean looking pick up. A Silverado 3500 HD. That'll do me just fine.
2: Mustang Shelby GT350R. If I can't have that then I'd accept a Dodge Charger Hellcat or a Chevrolet Camaro.
I'm totally moving to America. I even said totally which means I'm picking up the lingo. Just let me go eat a plum, can't have that.
But then….my friend took me to The Car Art Festival.
"The what?" I asked.
"You'll like it," she said.
Well she wasn't wrong there! BONKERS! I might've changed my mind on the above.
At this fabulous, downtown event people lined the streets to see how artsy folks have decorated their cars. Take a look:
The above has joker appeal…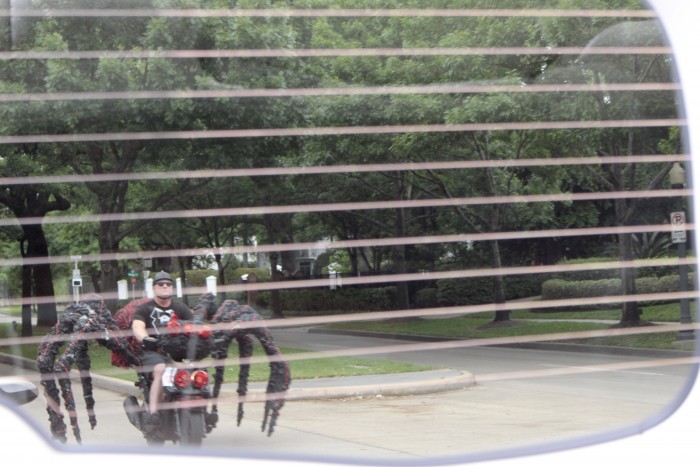 Looked out the back window when going home and noticed a giant tarantula following me.  If you read my bio, you will note that I'm not a fan of spiders. Talking of pets…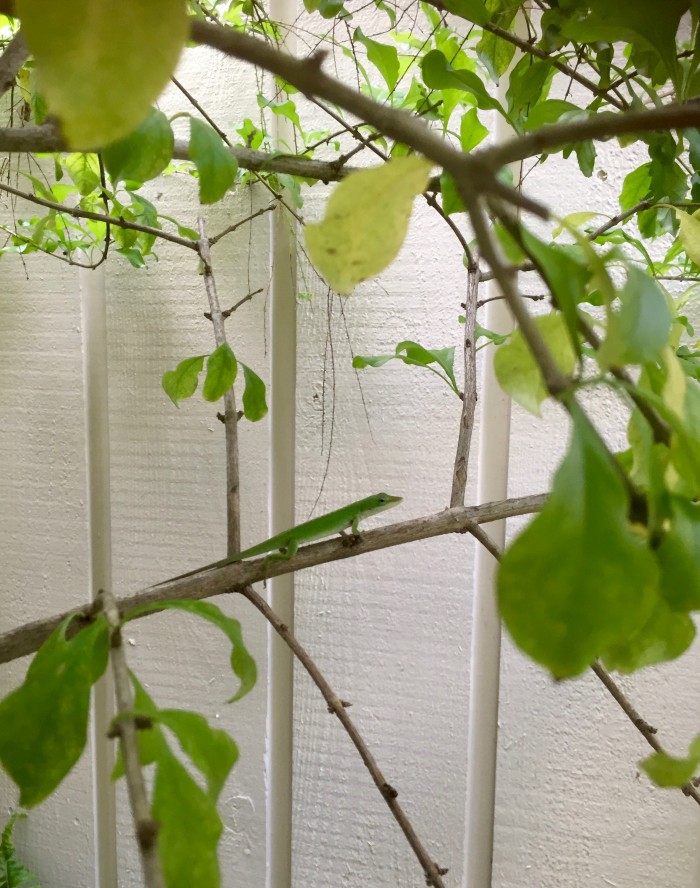 On a totally separate note I have some pets. Lizards. They come and visit me on the patio and I've named them all. There's Basil, Green, Blick, Stripe and Panic. I also have two birds that look like posh pigeons / brown doves. I've called them Peter and Paul. They come and drink at the bird bath and look at me. None of these creatures are scared of me and that makes me feel a bit like Snow White. However, I suddenly worried that Peter and Paul might fancy eating my lizards so now when they're all outside together I have to go too and keep a watchful eye. I already have pet stress.
And since then…The guitarist from the 60's group, The Turtles ( and now TheBone Sharks) in LA has recorded my song "Lone Star" from yesterdays post.  And I feel so flippin' honoured I can't tell you ~Listen here.