Satirical Snapshots Bringing You Whimsy On A Wednesday
Four weeks late, dreadfully tardy and woefully lacking in whimsical tales. WELL I WAS BUSY. I thought about you all but I had lots of things to do. It's very difficult being a superhero come spy come entrepreneur and sometimes I have to sacrifice my whimsy to save the world. You're welcome.
Mixed Media
Today I bring you a fuddle of delight from the past few weeks. Things that have caught my attention as I stand back and take a hard look at the world around me.
Go green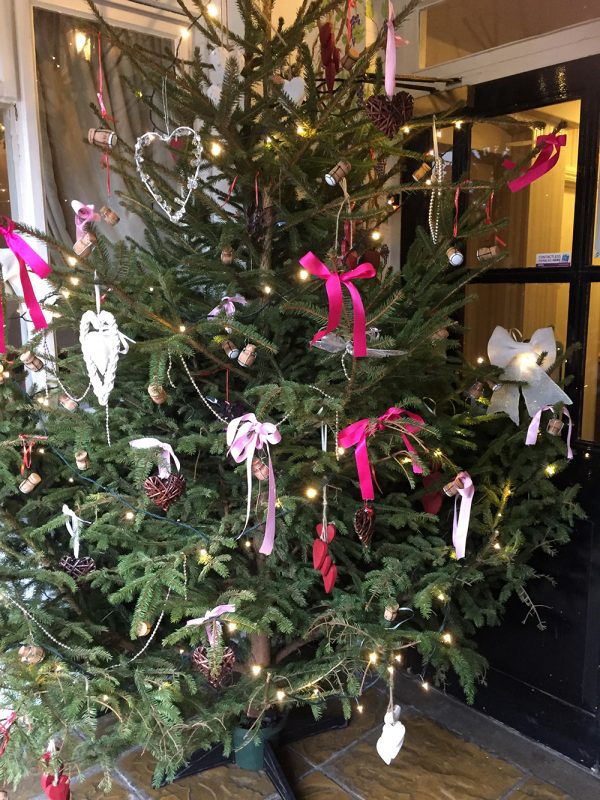 I went to the village pub to find the Christmas tree still up. I found Cockney Al and had a word.
"Hey, Al, you know it's bad luck to still have your tree up, right?"
"Jules my little anthrax truffle. See, that 'aint a Christmas tree, it's a Valentines tree. And after that it becomes an Easter tree. See where I'm comin' from petal?"
I have to admit I liked his style. Waste not. However, I think Al will concede to my superstitious point since after that conversation I won twice at 'Sticky 13's' and walked off with fifty, glorious pounds. Nice.
The American Prophecy
I saw it with my own eyes. There, carved in Mansfield stone amongst many other grotesques, green men and gargoyles, a recognisable face standing proud in one of the arches of my favourite 14th century cathedral. A simple stonemason predicted the future some 700 years ago; blinded by the truth and light that shone down through the church spires, he was compelled to reveal the figure that would change the modern world through his simple craft. Oh yes. The truth is stranger than fiction, my friends. See for yourself.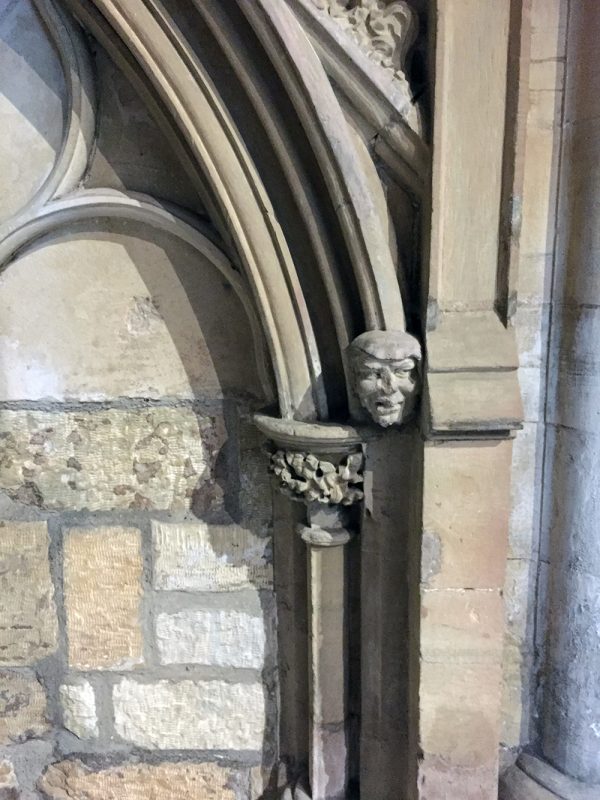 President Donald Trump.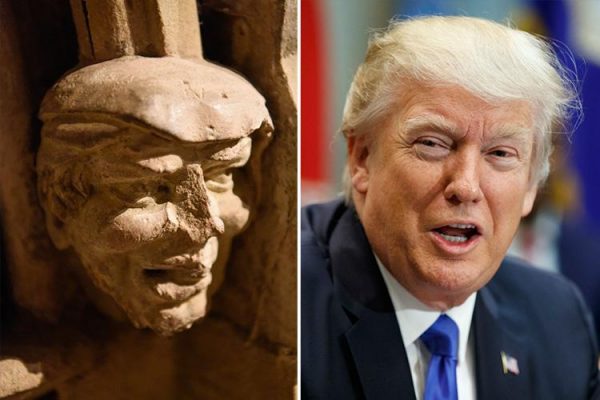 London Calling To The Faraway Towns
I took a little trip to the capital. You can never tire of London. Here's what I found amusing on my junket.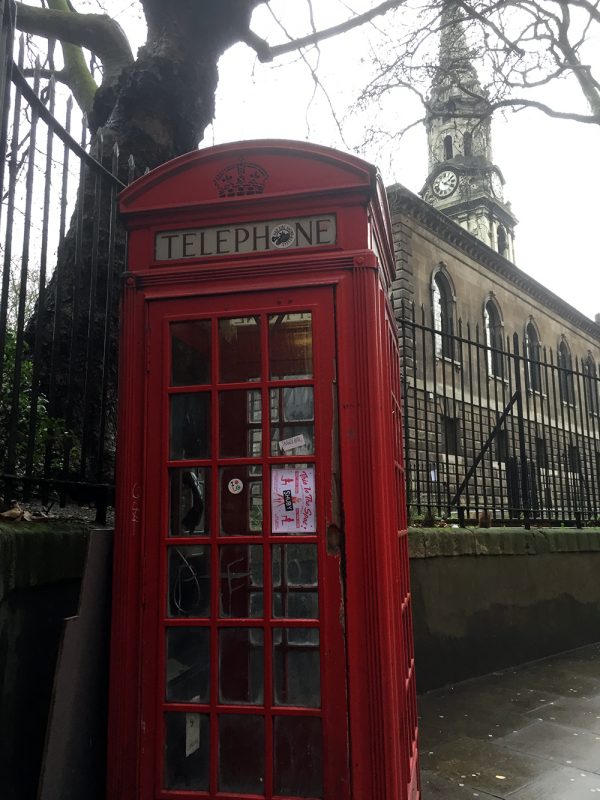 Telephone boxes are now being used as advertising kiosks for dominatrix girls looking for sex slaves and offering lessons in sissy training. Pffft… pass me a whip… Some of these boxes even host defibrillators. I'm wondering if there's a connection.
Make your own quilted jacket and avoid designer "rip -off" prices. Smart. London swag.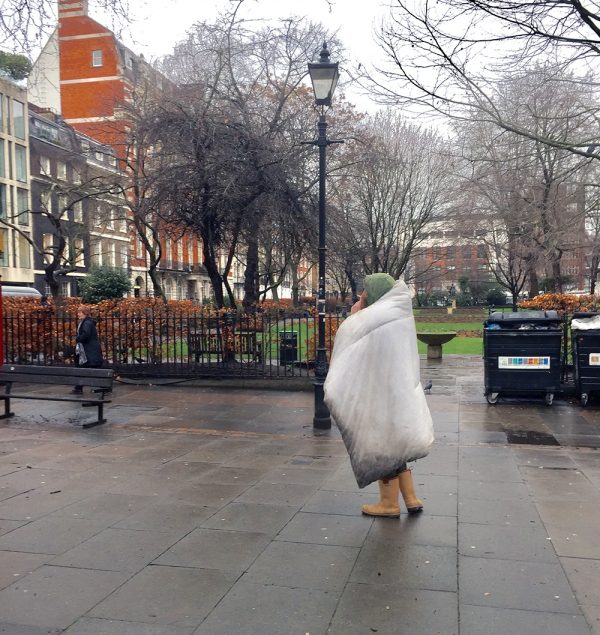 Or not… Instead become the notorious Vaporiser.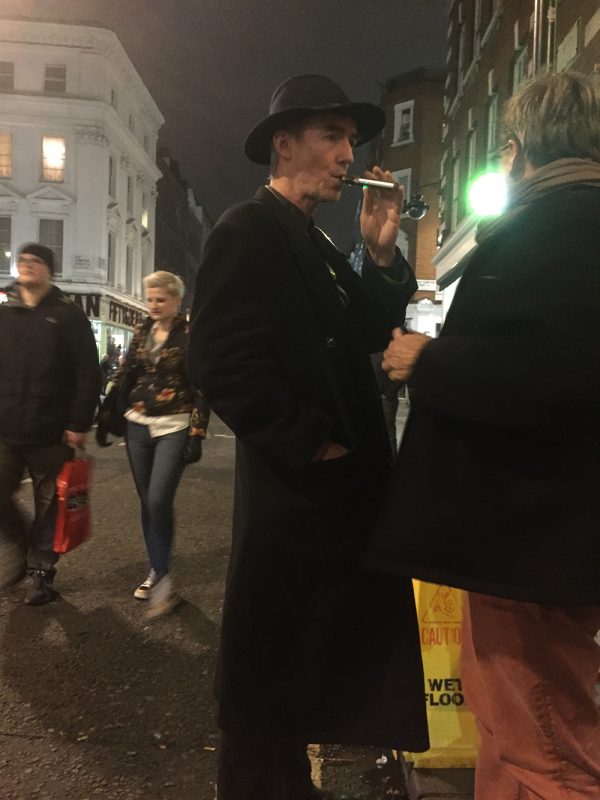 Amusing stickers pasted on windows from Brexiters.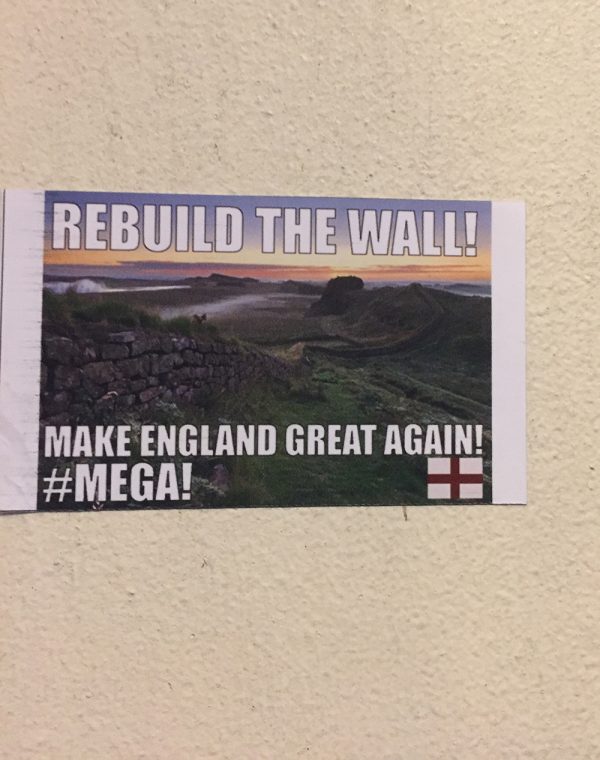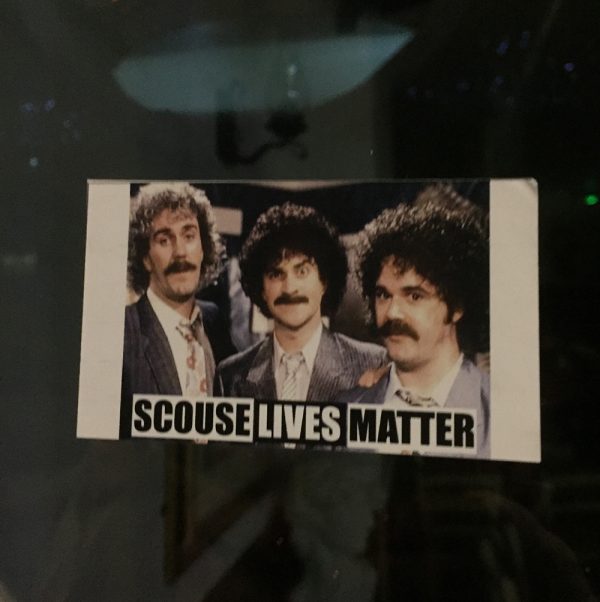 And…the pub never lies. The truth will always out from drunken mouths.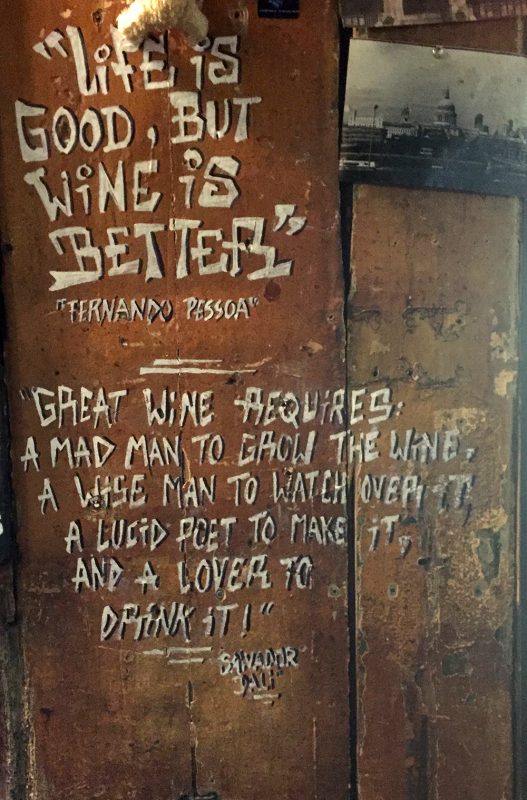 Can someone please explain this to me?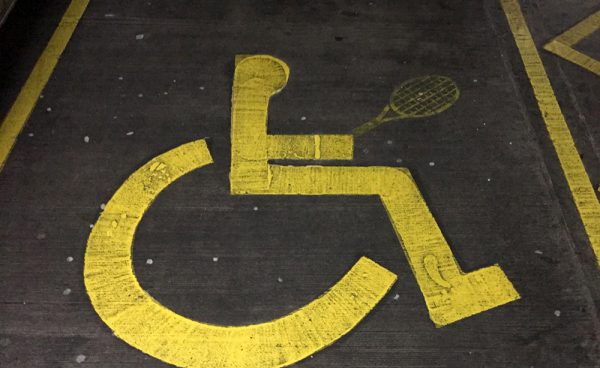 Can I only park here if I'm a disabled tennis player?
The Art Philosopher poses a question.
Despite my skill and authority as the worlds leading Art Philosopher, I found myself befuddled by the following sculptures: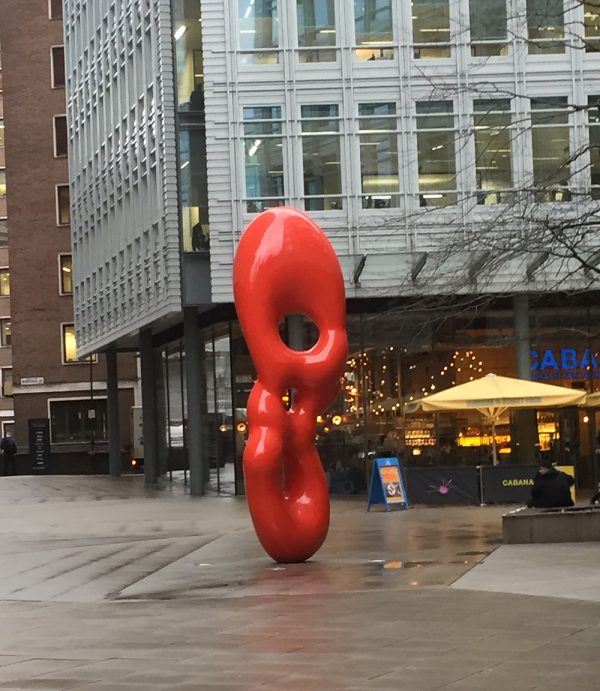 What is this thing? What is it supposed to be saying? It's a giant orange pretzel turd and I don't get it. Maybe it's a misshaped fruit loop that appeals to fruit loops.
But then there's this. Sat in the foyer of a four star hotel. I analysed it for a while, trying to find its meaning.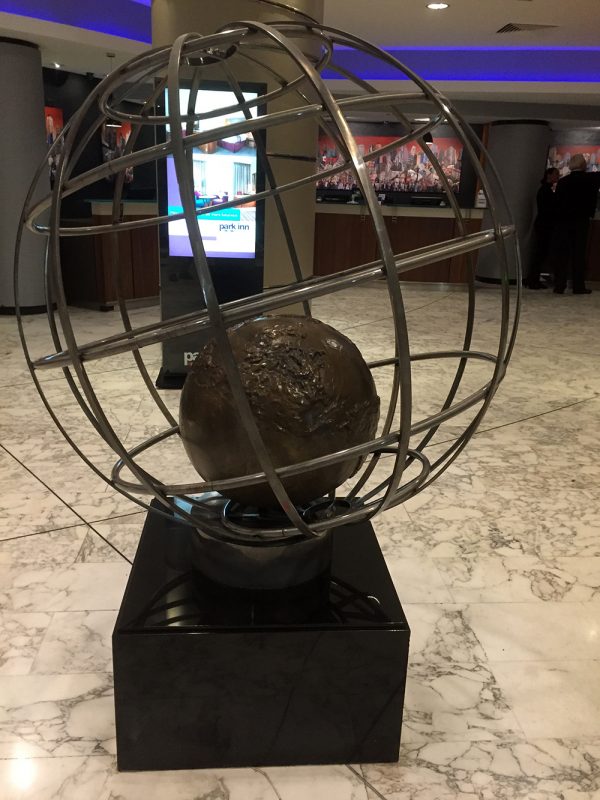 Conclusion: We are caged in a world of shit. Think on.