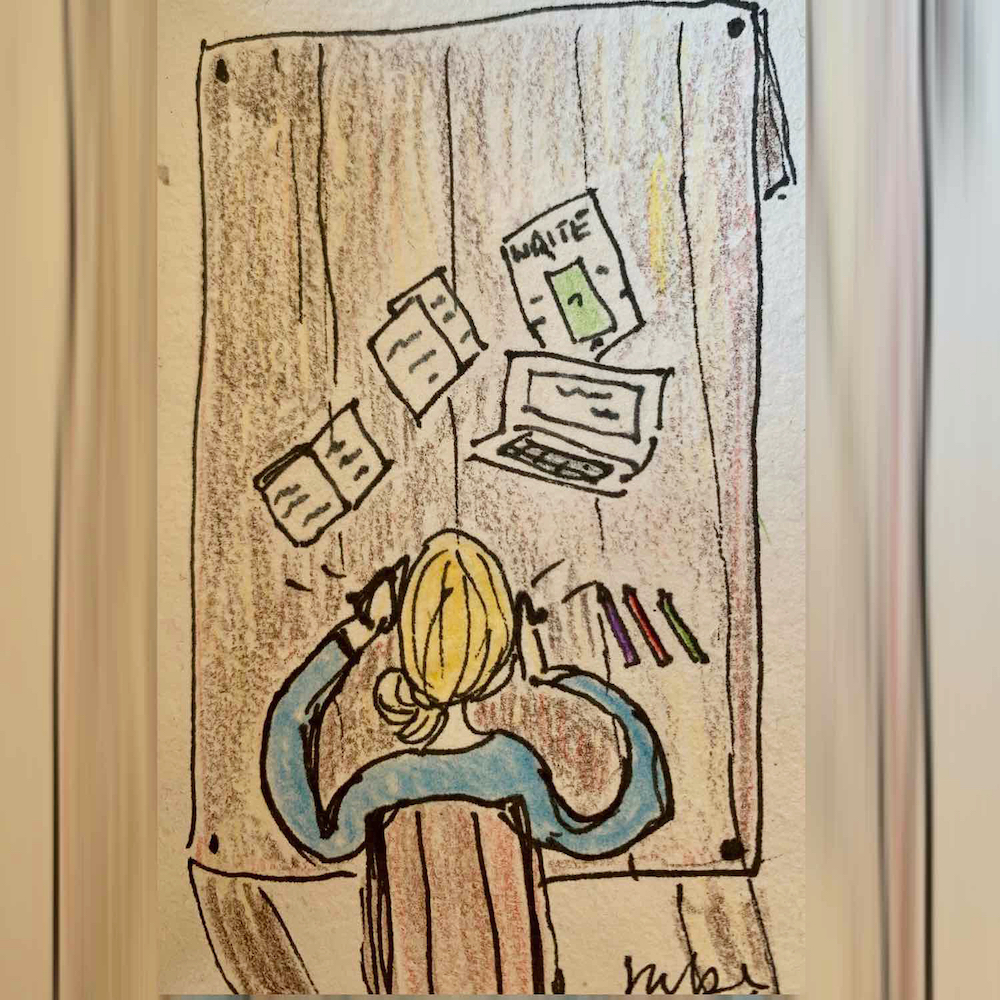 Satirical Snapshots Bringing You Whimsy On Wednesday!
It's been a while since I felt whimsical, to be honest, but I've decided to get back in the saddle before I lose my sense of humour altogether. A creative in lockdown causes social suffocation and trying not to kill anyone takes priority. 
Having said that…
I'm starting to get more used to it and we have been given a little more freedom in the form of meeting people outside or at a distance in your very own garden.  
The thing is, I don't think people will want to come to my garden because it's a ghetto.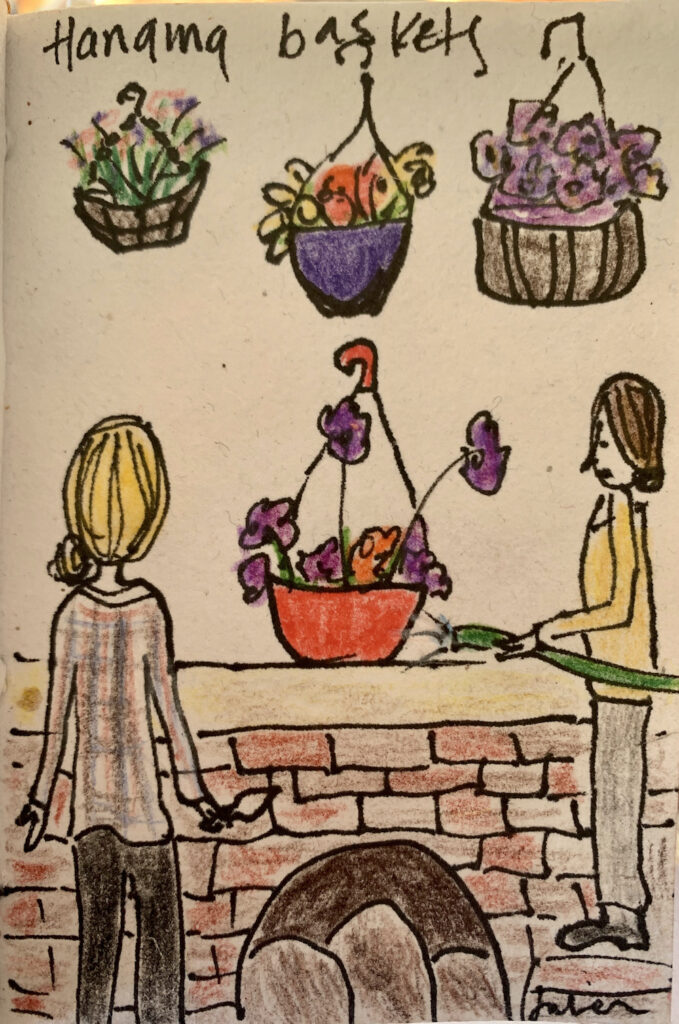 You wouldn't think so to look at it: baskets with beautiful flowers hanging around the garden. I love a bit of a hanging basket. Even if your garden is looking a bit shabby, a hanging basket comes along like a fresh stroke of paint and wakes up the whole vista.  Might I suggest this option if you can't be arsed to mow your lawn.
Lunch in suburbia
Anyway, there I was on a Thursday afternoon sitting at my dining table eating my lunch. If memory serves I think I was eating homemade quiche and a quinoa salad.
1: because I'm trying to be healthy and stop doing this: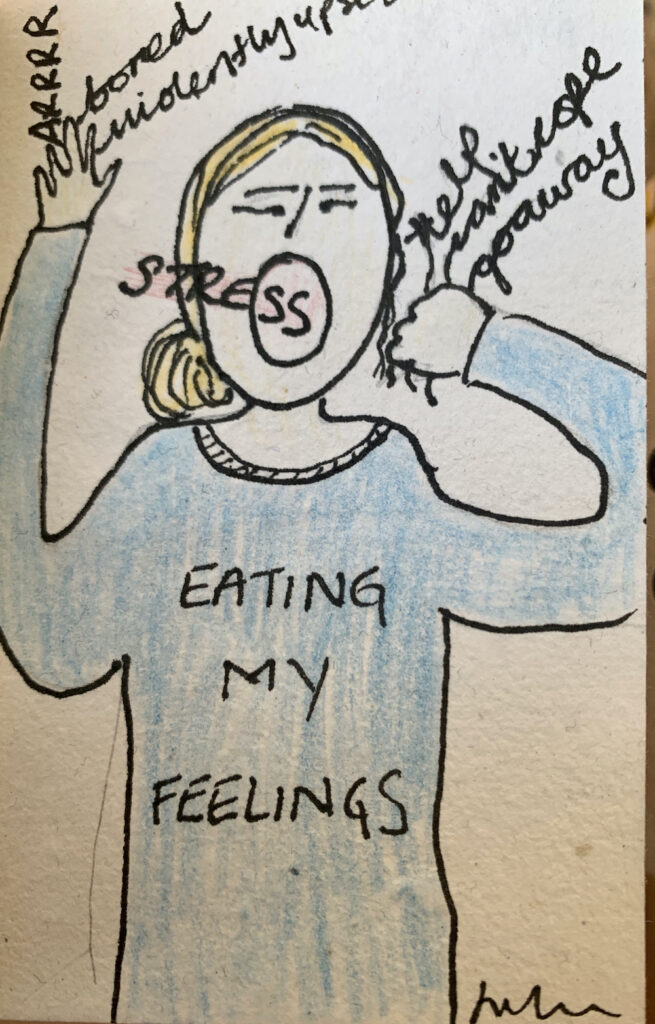 and 2:  lockdown has made me a bit soft. That needs sorting out. 
Back to the point in hand which was that I was enjoying a very pleasant lunch at my table. The window was open next to me as England has had exceptionally sunny weather – the best spring on record. Naturally, we can't go out so bring on the heatwave.  
I gazed outside, my line of sight falling on my rather lovely bird stand where I provide a wealth of nutrition for the local feathered- friends and the thieving squirrel.  
'What a beautiful day', I thought. 
And then…
A middle -class murder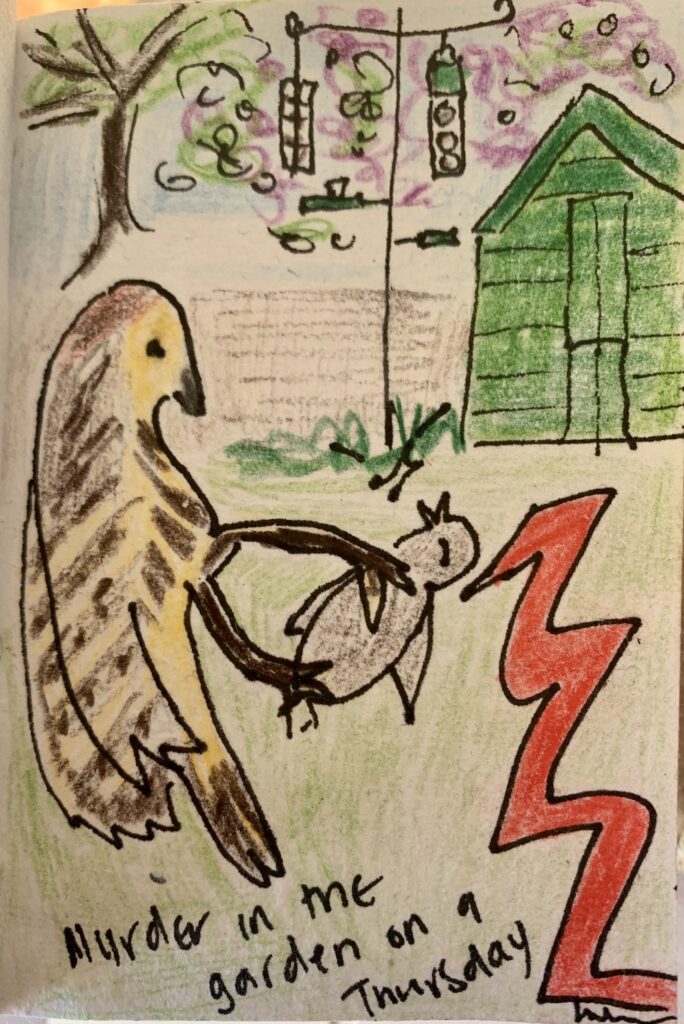 All of a sudden and straight away in the middle of my perfect moment a sparrow-hawk of the most vicious kind swooped down into my garden, ripped a poor bird from the air and pinned it to the ground until it died. Murder in the garden on a sunny Thursday afternoon. 
Dear. God.
Horrific.
Put me right off my lunch.
And the guilt? I've basically made a live buffet station in my garden for birds of prey. 
Lovely.