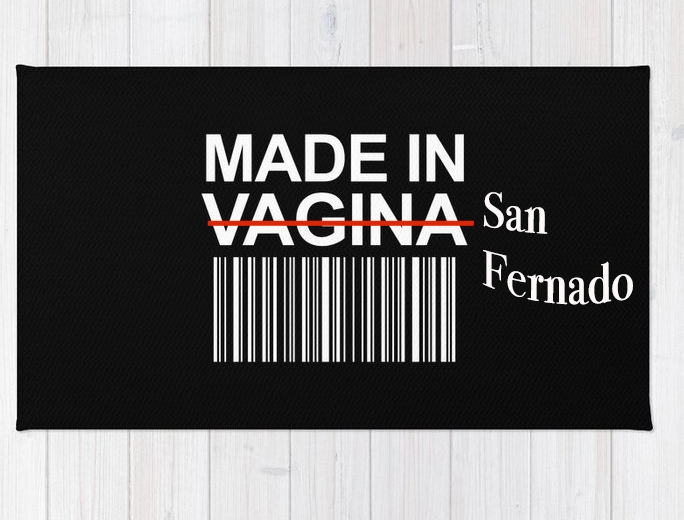 Satirical Snapshots Bringing You Whimsy On A Wednesday!
And, as openings go (excuse the pun) that's the kind of headline that makes you want to read a post!  I'm not trying to be deliberately obtuse; not this time.  I actually heard a very interesting story with that line in it this weekend when I went on a trip to the right Royal Leamington Spa.  
But, before I tell you about that, let's talk about food.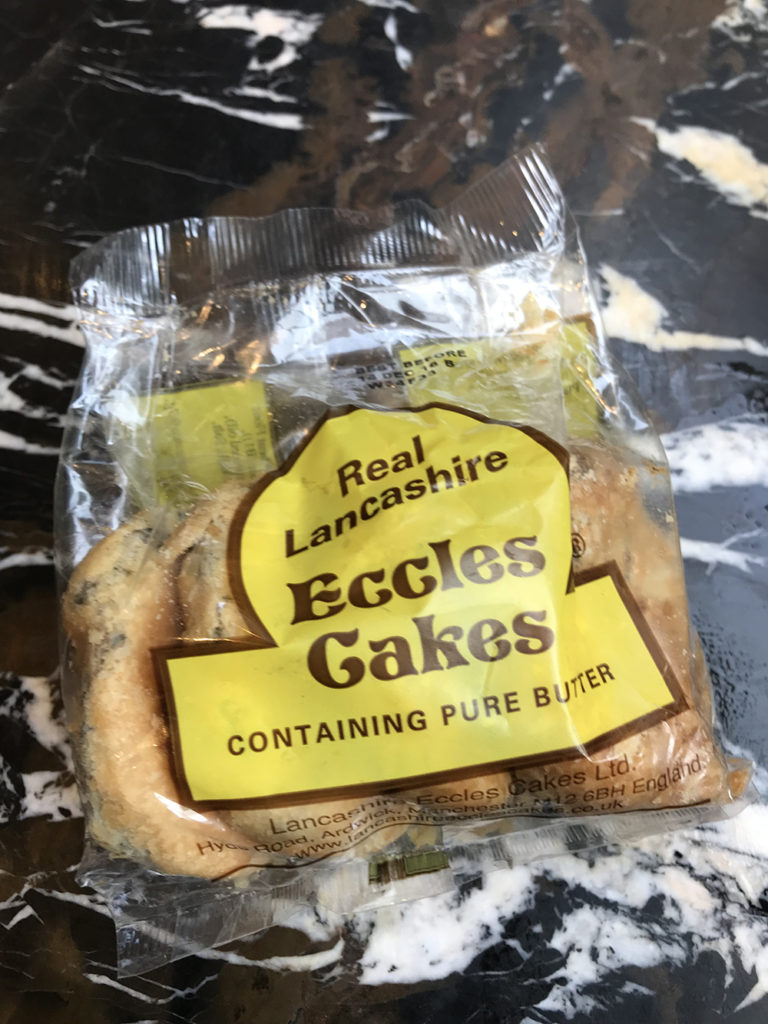 These are the horrible cakes I forewarned you of in my last blog post.  I have since been inundated with them because my friends find it amusing to give me things I don't like.  On that note, I would like to declare that I absolutely loathe Aston Martin's, luxurious sunny holidays and handmade leather cowboy boots. And, if you're wondering what I want for Christmas, please see below.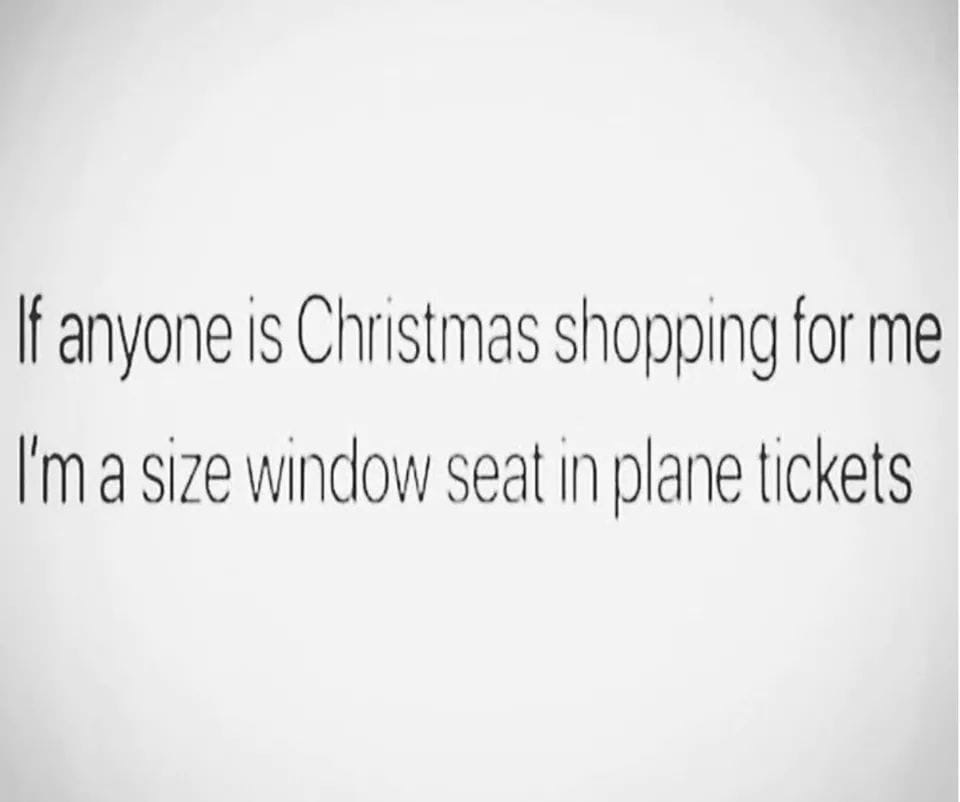 Fortunately, I have been suffering from a nasty stomach ache which left me eating nothing but soup for 5 days along with water and tea.  My God, the days were so loooong in my house that week. I don't know how these health nuts do it but no solids or alcohol for that long sucks the personality right out of you.  However, I have been notified of a new kind of therapy that knocks meditation right out of the park…
Moo-ve Over Deepak Chopra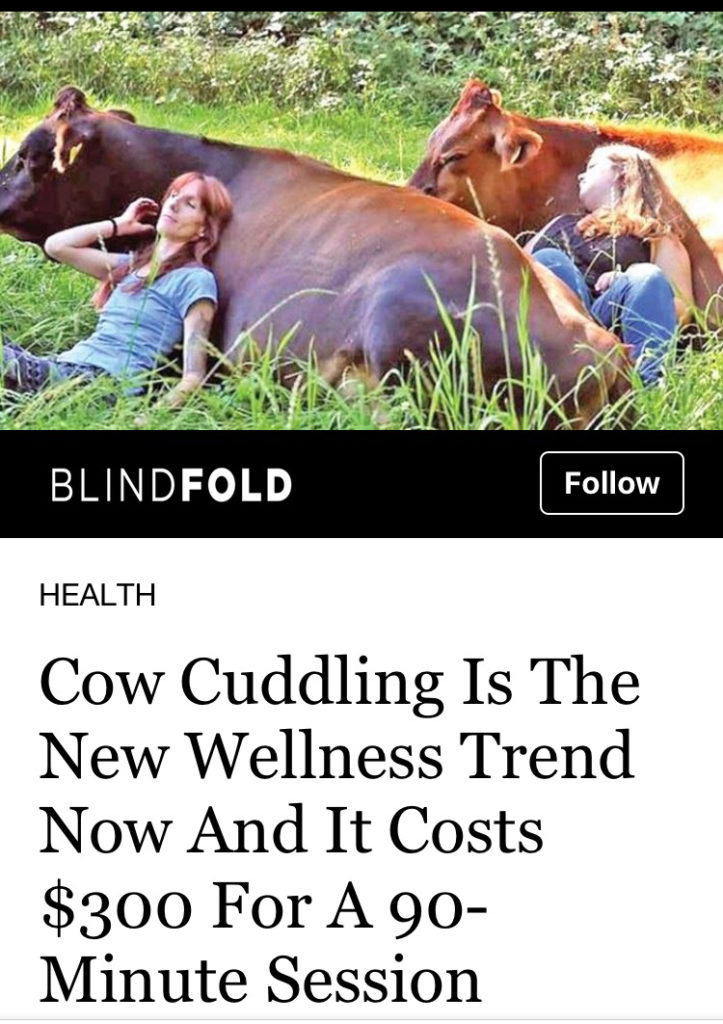 You've gotta take your hat off to the Americans for thinking of any which way in the world to make money out of idiots.  Over here you can walk into a field and hug one for free.  Or tip them up and try not to get a pellet in your arse if the farmer catches sight of you.  
Why on earth would anyone want to pay to hug a cow?  Get married or get a dog. 
Anyway, Talking of Numpties…
I caught myself some bait.  
Many years ago I used to play an online scrabble game. One of my dearest friends asked why I didn't play it anymore and mentioned that it would be nice if I played with her.  Not wanting to disappoint my pal, I agreed.  
A few days later along came a rogue challenger requesting a game.  My instinct was to decline because we all know this is the reason I stopped playing chess with strangers.   However, having found a sense of calm from recent meditations and too much bloody soup, I decided to take a look.  The person had played a seven letter word that I'd never heard of which piqued my interest and inspired me to take up the challenge.  
NB:  Don't get a stomach ache as it affects your logic.
Even though my guts were off I should have trusted them because Chatty McChatty started with the tosspot talk and re-lit the fuse within me that had been dampened by the soup.
And this is what he had to say…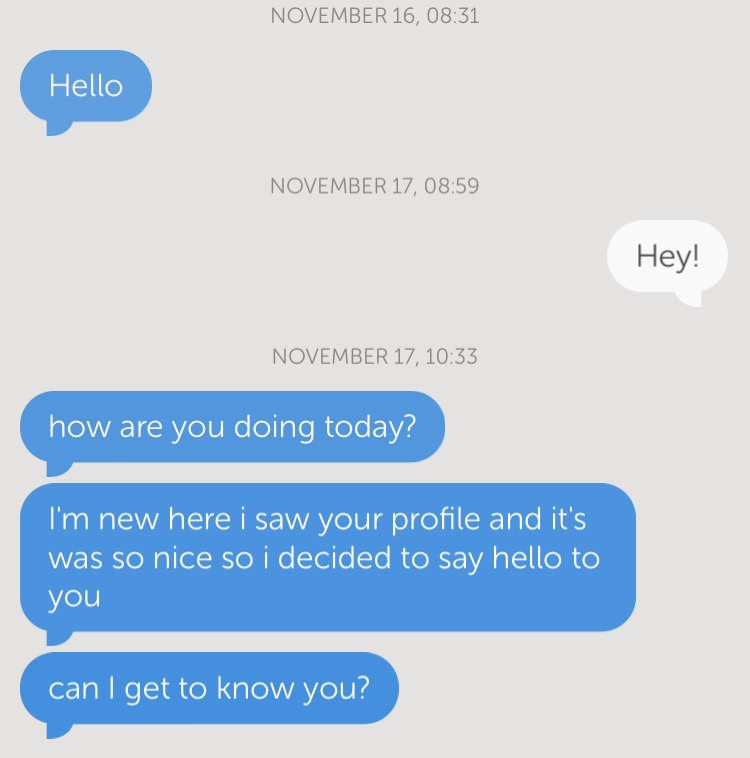 It's was so nice that how could I possibly refuse?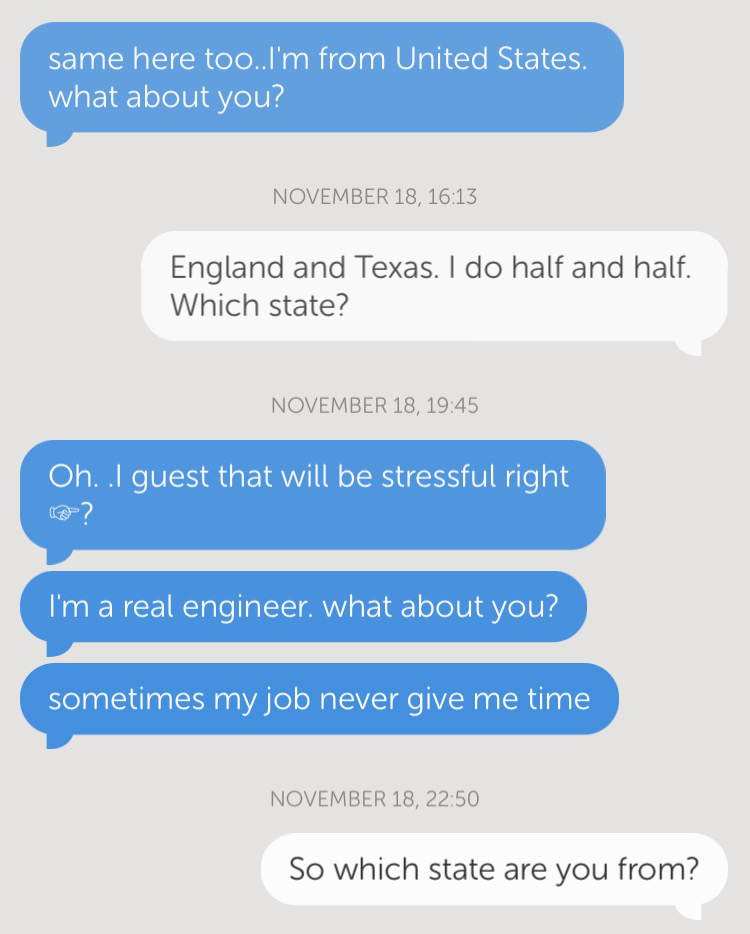 You guest it – my instincts were right on point!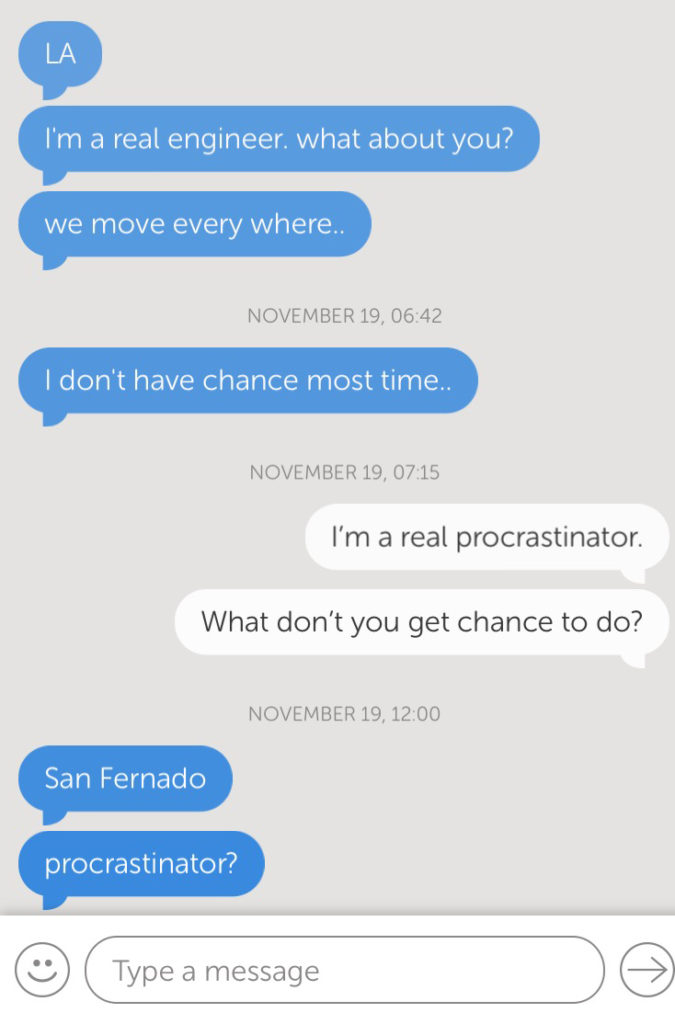 Real engineers who play staggeringly good words in a scrabble game have never heard of a procrastinator.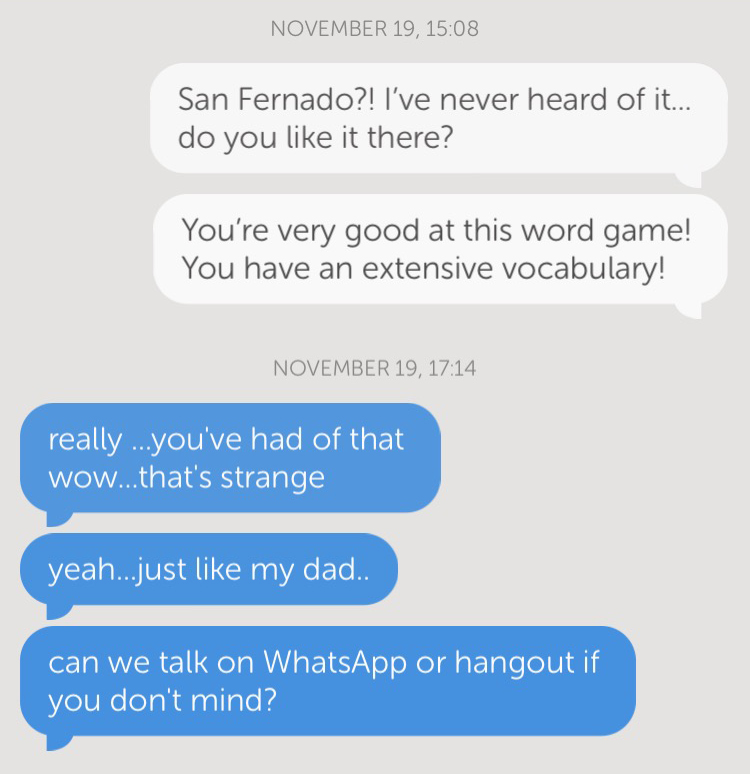 San Fernado is like the Brigadoon to San Fernando.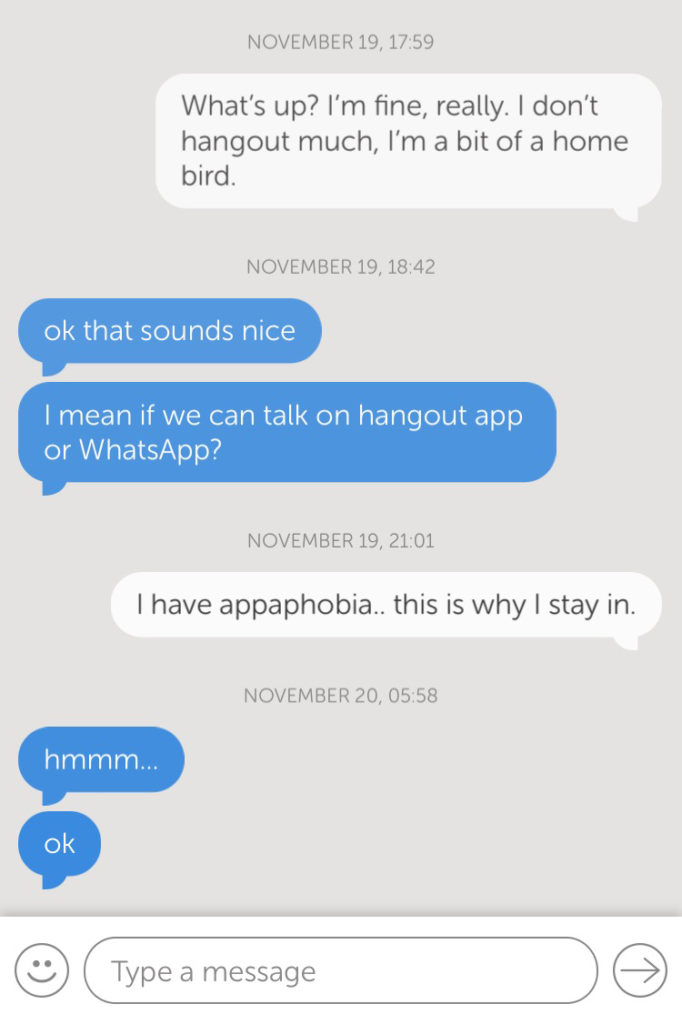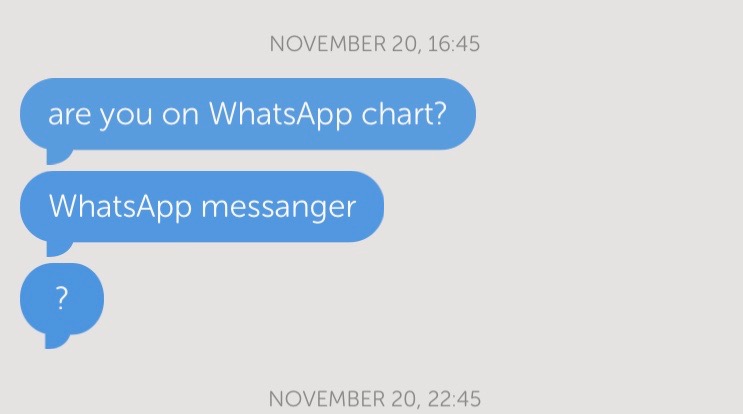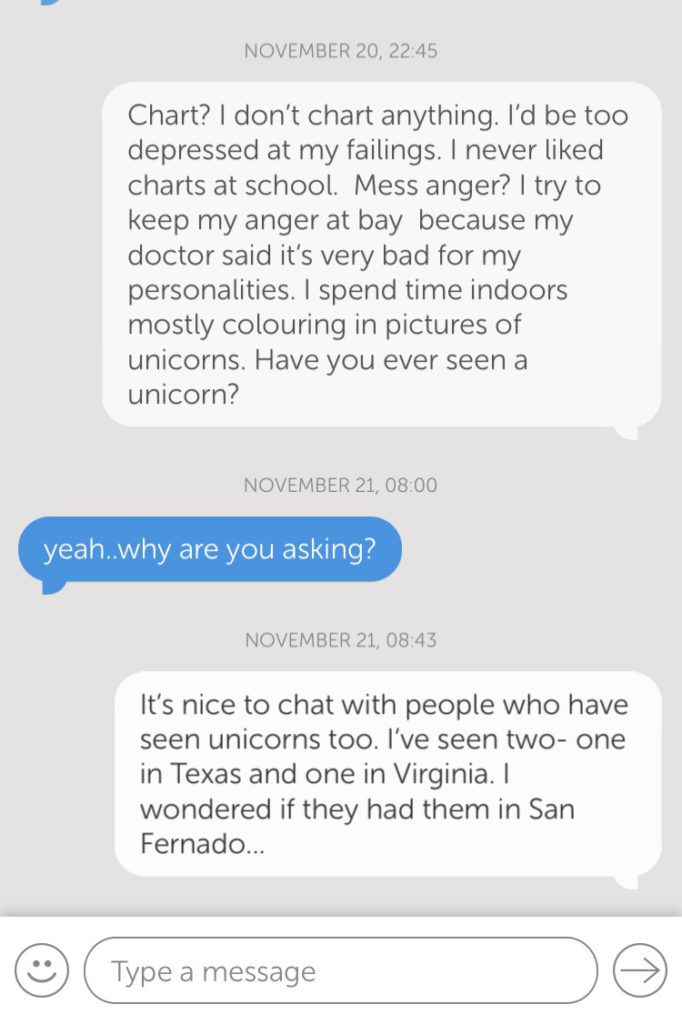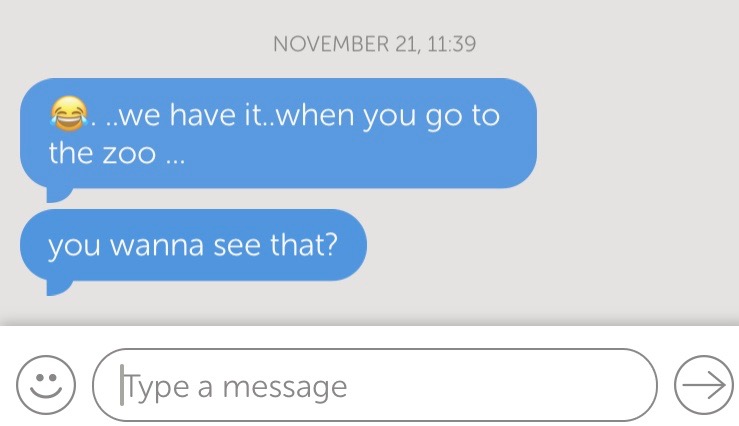 Really?  They have unicorns at San Fernado zoo.  Men of America, take to your rifles and distinguish the beasts!
Whilst I am sorely tempted to reply with, "Does it have a big horn," I don't want to encourage anything that might cause me to regurgitate my soup, but, it's going to be interesting to see where this goes.
These kind of manipulating, cheating, half-witted reprobates really piss me off and I feel it is my duty to torment them.  
"Oh My God It's Got A Vagina" is probably exactly what he's thinking when he stalks female players online from his kindergarten in India/Nigeria/some dodgy flat in Peckham  – cunningly disguised as the fictional San Fernado [sic]- and he's probably never had a real girlfriend in his life despite being a real engineer with a fake name and a stolen FB profile.  Bell end. 
Anyway, now I'm back on form, I will get back to my initial point in reference to this blog post title. 
The story is about a young girl who decided to roast a chicken for the very first time.  Having never done this before she sought the help of an older, wiser woman on the telephone.  Once they were through the process of unwrapping it from its cellophane and getting it resting on a trivet of vegetables on a baking tray, she asked the woman what to do next. 
"Do you want to stuff it?' the woman asked.
"I've heard that putting a lemon inside makes it tastes nice and I have a lemon!"  the girl enthused.
"OK, well, are it's legs tied together?"
"Yes."
"Untie the string, open the legs of the bird and place the lemon just inside in the crevice," said the woman.
A lot of noise was heard from the other end of the phone as the young girl faffed about with the string. Then there was a moment of shocked silence… followed by a shriek as she parted its legs and cried, "Oh My God It's Got A Vagina!"
You've gotta be thankful for one-liners like that.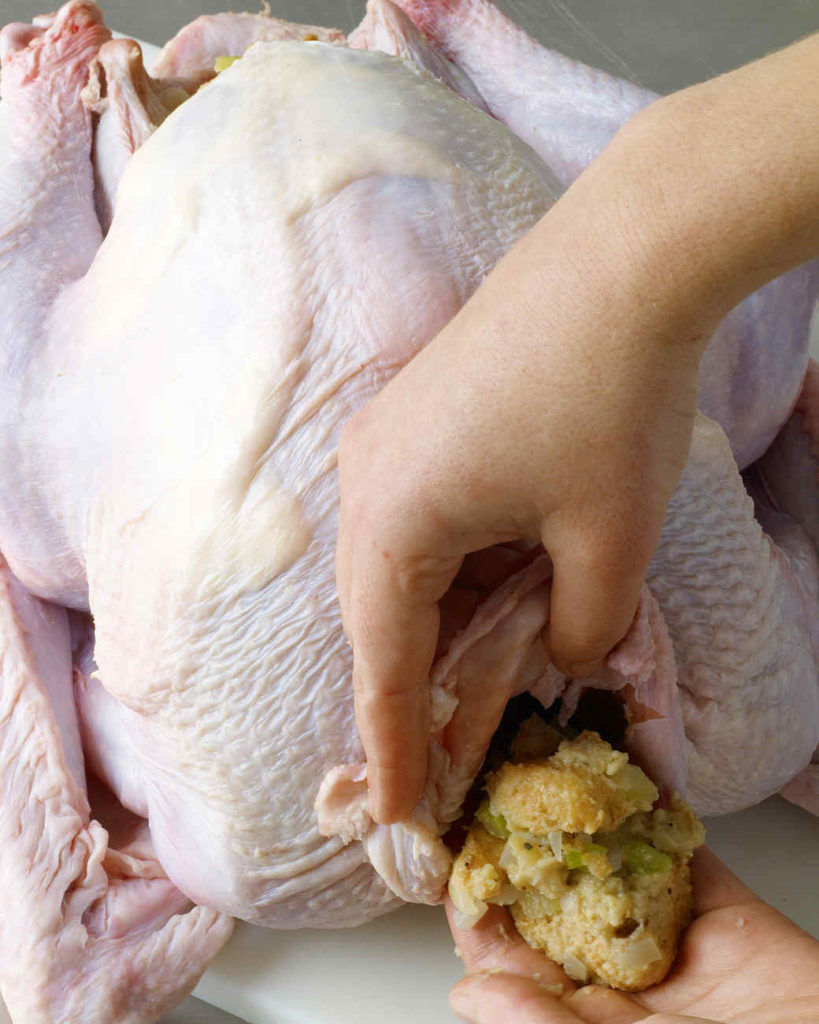 And, on that note, please enjoy your Thanksgiving dinner tomorrow and put that sentence right out of your mind.