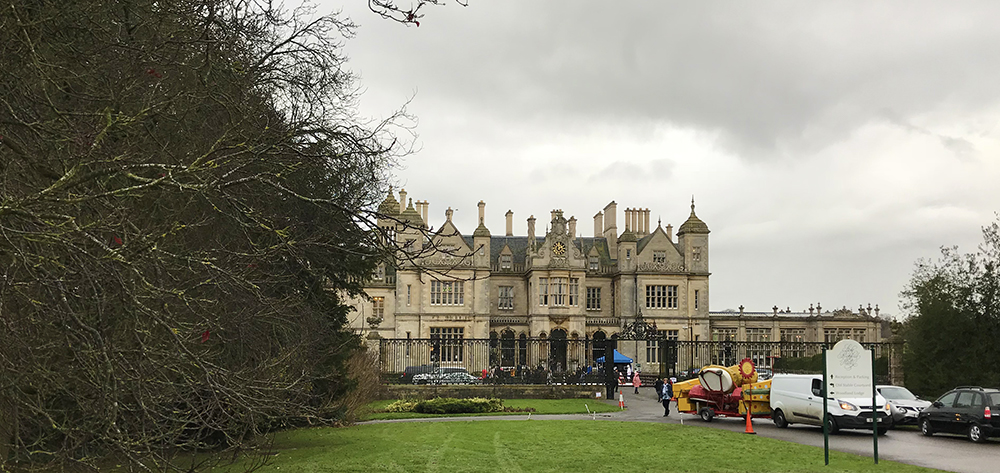 Satirical Snapshots Bringing You Whimsy On A Wednesday!
"Come to The Village," they said.
Ah- ha… heard that one before. Ends in tears and headaches. "No. Too busy. Still got jet lag and the onset of some hideous disease that I caught from the great unwashed in Asda."
But you'll like this, it's the Santa Claus Biker Run!
"Come again?"
"Followed by a Victorian Fayre in a stately home."
"OK. Sounds like English eccentric loveliness – I'm in."
Triumph At The Village
I got up early and set off along the beautiful country roads to The Village: blue skies, sun shining on golden autumnal leaves offering quintessential English scenery that makes you want to be nice to everyone.
Until you get a couple of 'osses in your way.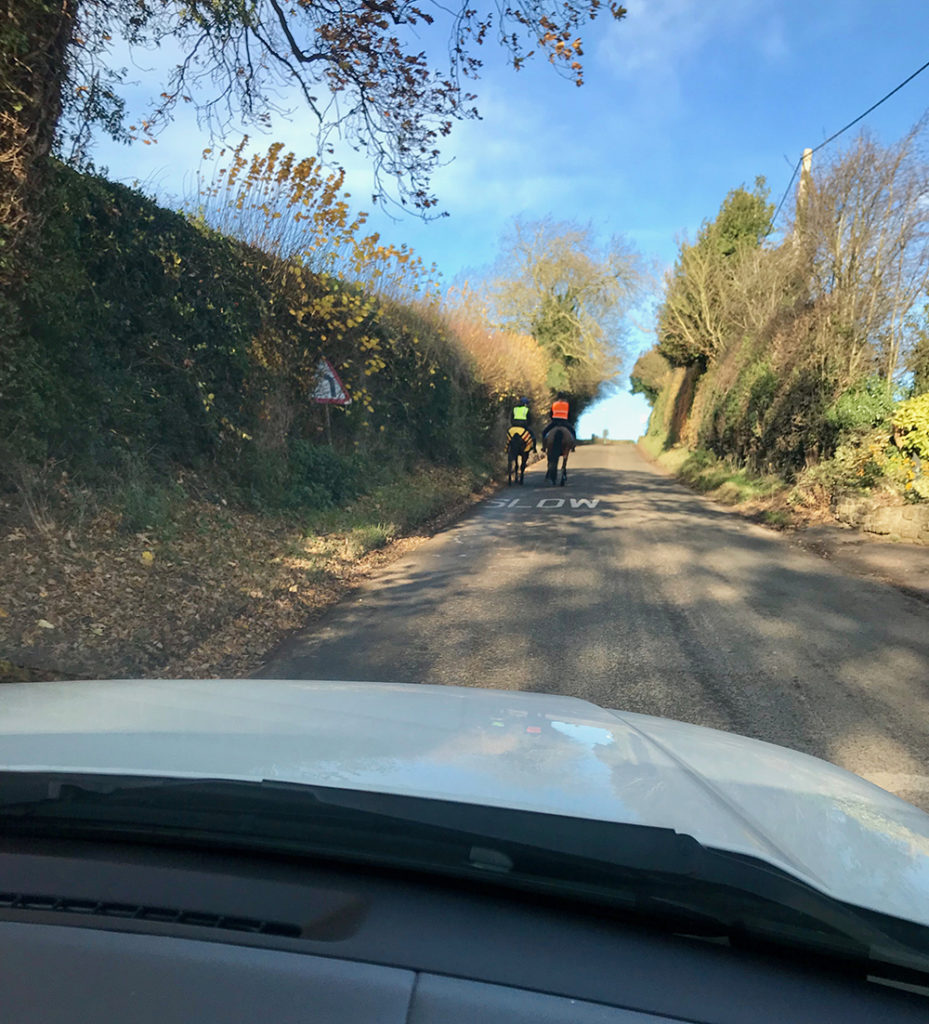 I arrived to the streets and pub car park littered with motorbikes and leather-clad bikers.
I don't know what it is about helmeted, leather-clad men straddled across purring, beastly machines that they can take to the limit, but it's tantalising. You could be the ugliest male on the planet and it wouldn't matter because right at that moment you are an Adonis. If I had my time again I would become a professional biker bitch.
What's doubly attractive is that these bikers roll up every year to take presents they've bought to sick children in hospitals for Christmas.
How flippin' nice is that?
They roll up, some dressed up in costume others just, ya know, leathery, down a cuppa and a bacon or sausage cob from Hank Marvin's (Cockney rhyme for starvin') food van and at eleven am they all take off to the hospitals throwing waves, kisses, winks and sweets to those watching on the pavement.
Proper nice.
The Victorian Fayre
After I'd filmed all that going on I helped finish up the leftover sausages and went off to a nearby stately home for a Victorian Christmas Fayre.
I found Sherlock at the bar ordering a malt whisky.
Elementary!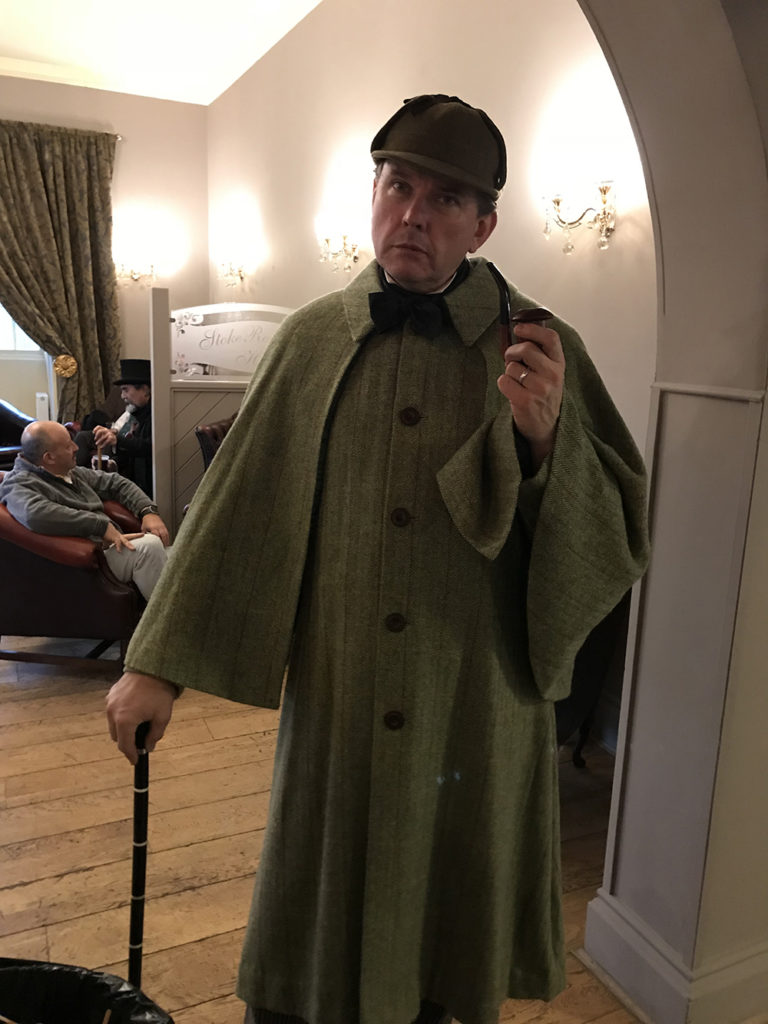 I listened to Dickens read a Christmas Carol whilst I ate a mince pie sitting on a Chesterfield sofa in the drawing room. Like one does.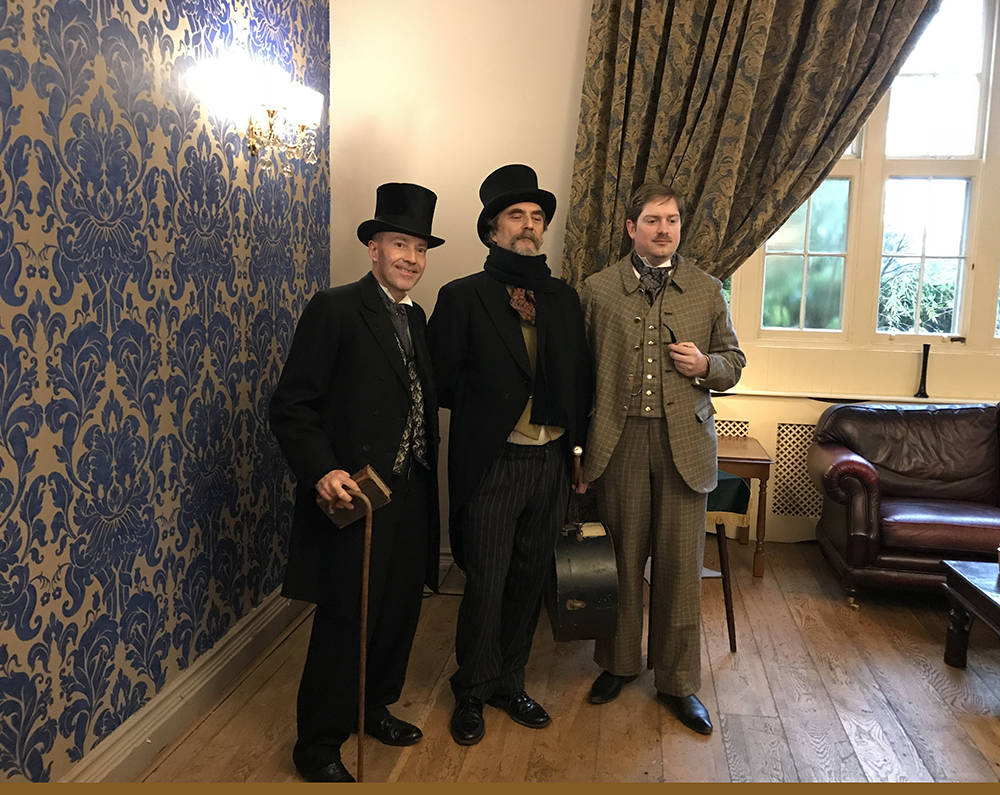 And Not Forgetting The Bike Theme…
And then….then I found a mister with a bike! Oh yes.
This guy has ridden this bike all over the shop for miles. The English tend to do nutty things like this for some reason. Like swimming the Channel in winter in pyjamas or sitting in a bath of cold baked beans for 24 hours or foxtrotting in the car park. You kind of get used to the madness like its normal behaviour.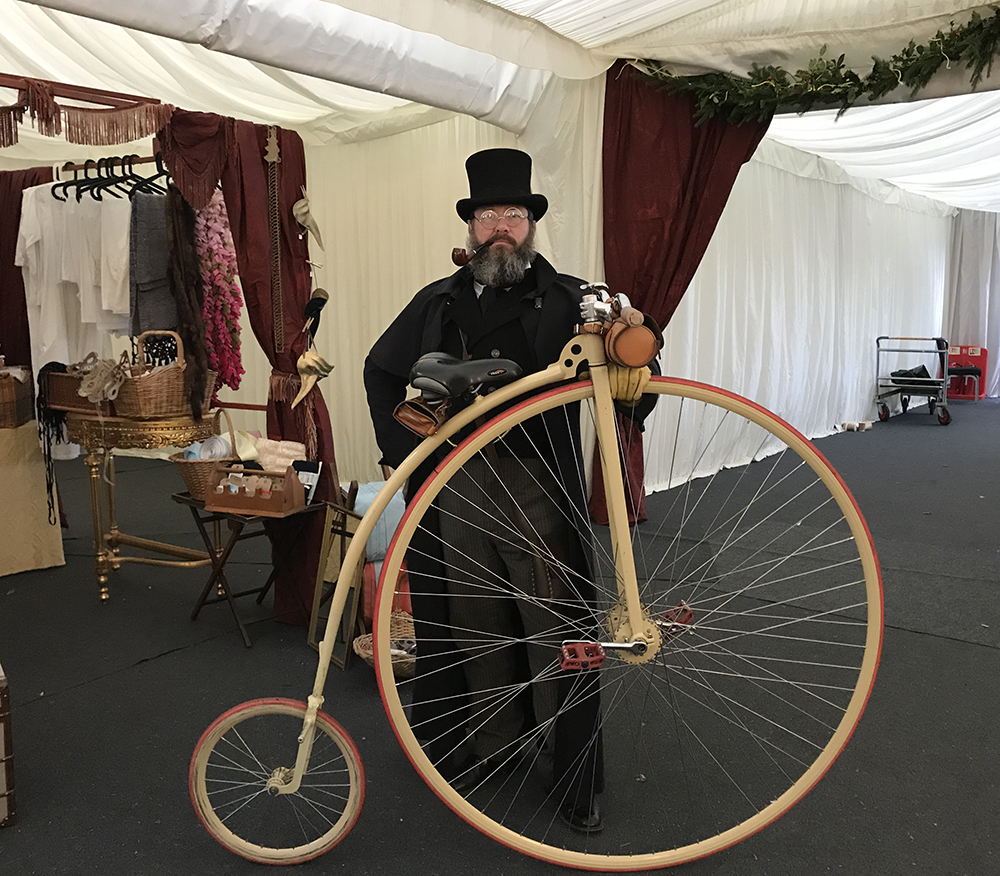 Well, naturally I had to have a go. If I can sit on a cop's bike in Colorado then I can sit on a Penny Farthing in England. Let me on, sir!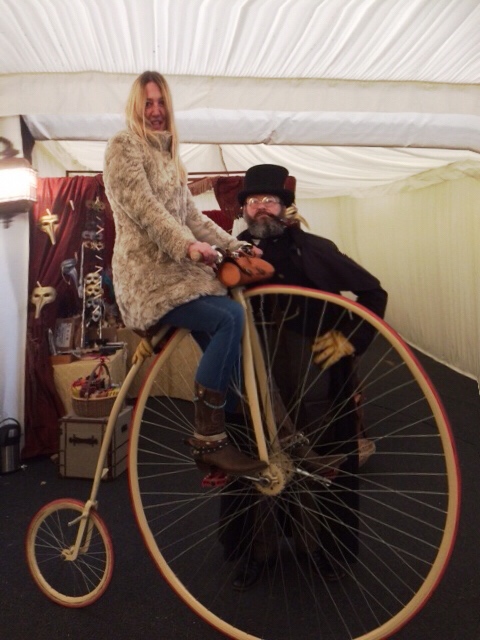 I have to say it's easier to get on a horse than this contraption and you're probably less likely to come a cropper.
I left as the sun set in the hills behind Belvoir Castle. On the whole, what a rather fabulous day!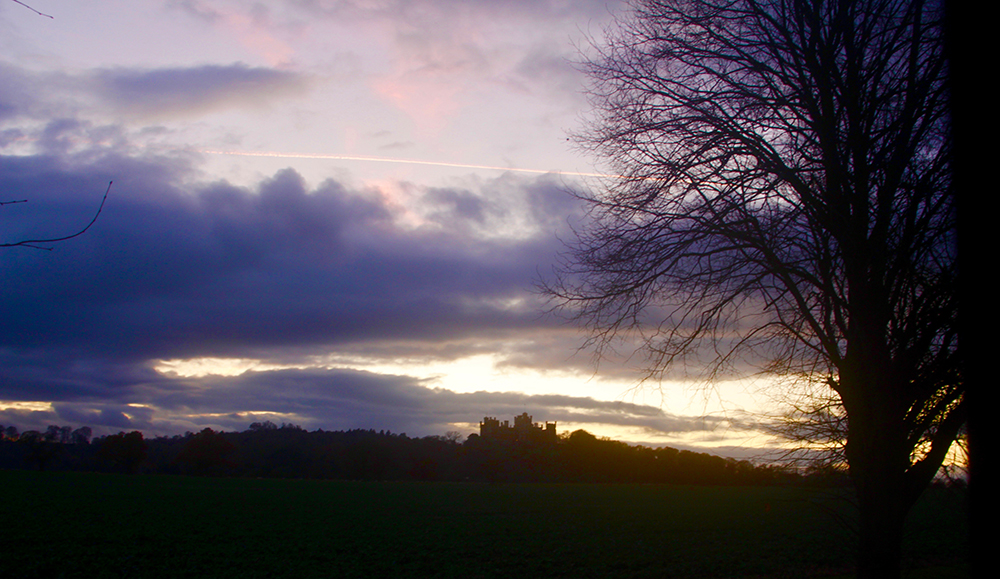 The Santa Claus Biker Run, Bottesford, November 2017. Video below. Please watch these guys and give them a like as they deserve some recognition for what they do every year.