Satirical Snapshots bringing you a dose of Corona Corner!
Well, hello there isolators!  It's pandemic playtime!  Today I bring you another task to lighten your day and bring amusement to you and your friends.
Corona Corner #10 – Forget the drama and canorama!
I've found a new form of Art Philosophy! Such exciting times since I am the world's leading Art Philosopher.
It's amazing how familiarity breeds contempt makes you do weird stuff.  On my daily walk, where I perambulate around the same nearby park, I try to entertain myself with whatever is about my person.
After that, I get my iPhone camera out (boom-boom! they don't tell 'em like that anymore…)
A panorama of the woods can get old quickly and a bit too green and, like most of these types of photos, the view is always better in real life.  However,  getting yourself upside down and inside out and making a canorama (canopy -panorama) does two things:
Produces an interesting take on nature
Keeps everyone else on the park social distancing way more than 2 metres away from you.
Here are my beautiful shots which I'm happy to exchange for 4 margaritas, a packet of Doritos and a Magnum classic, (left in my porch )  thanks.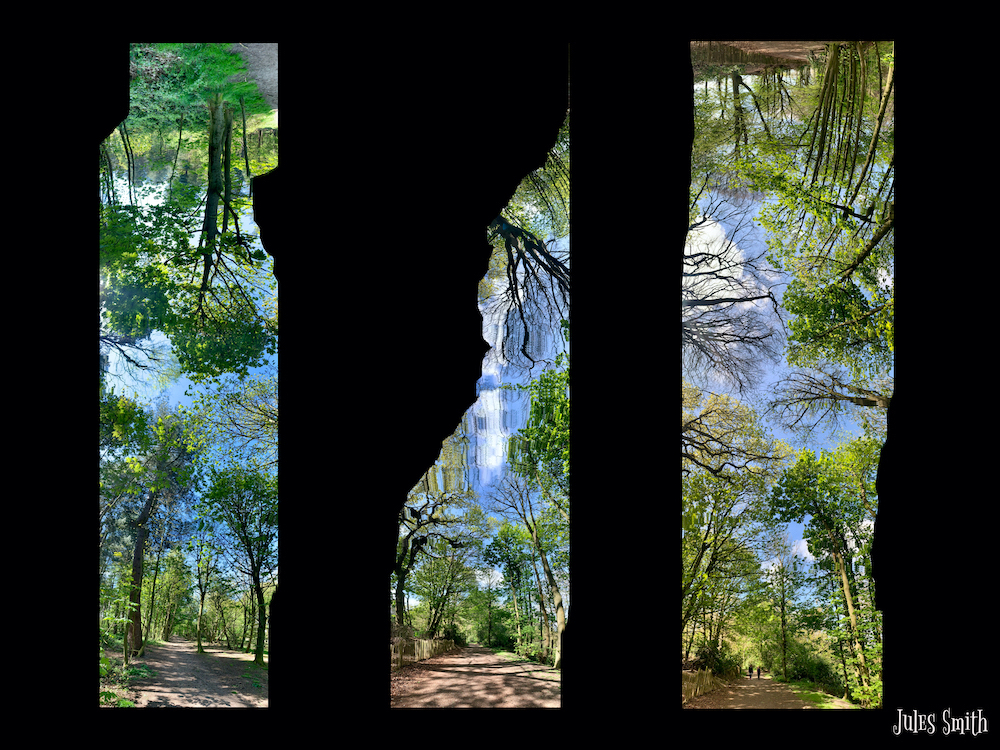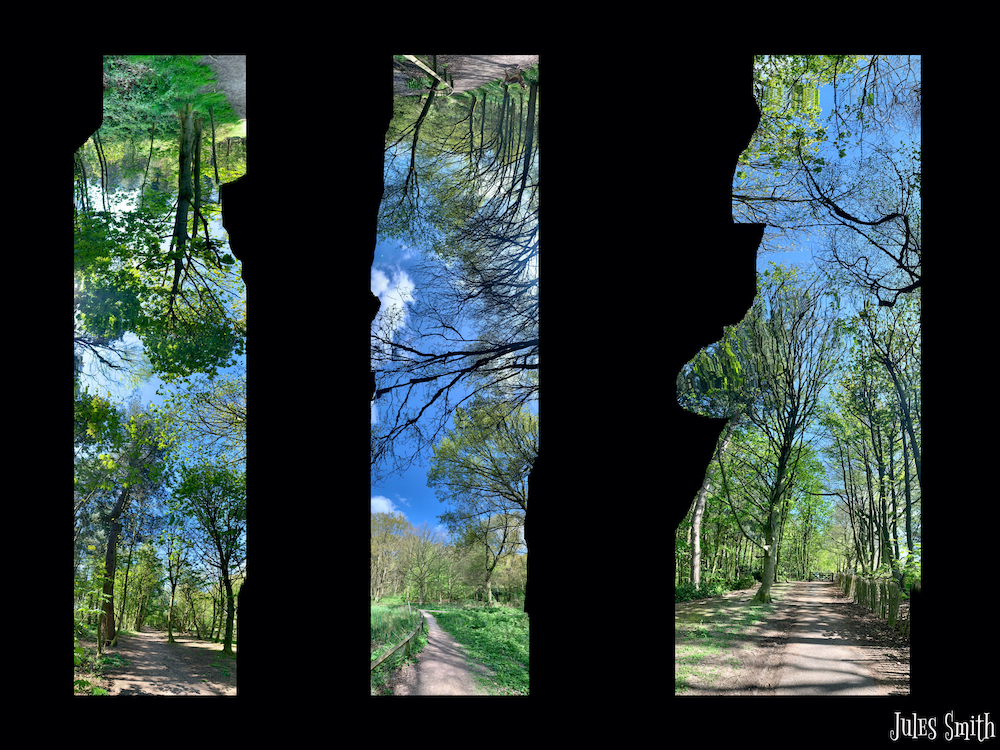 Living upside down – that's the future.
Angels watching over me
With smiles upon their face
'Cause I have made it through this far
In an unforgiving place
It feels sometimes this hill's too steep
For a girl like me to climb
But I must knock those thoughts right down
I'll do it in my own time
I don't care 
I'm halfway there 
On a road that leads me straight to who knows where
I'll tell you what 
What I have found 
That I'm no fool 
I'm just upside down 
Ain't got no cares 
I ain't got no rules (just like a Jules)
I think I like 
Living upside down 
I urge you to get yourself bendy, forget the drama, get upside down and canorama!
#CurbYourFrustrationAndTaskInIsolation