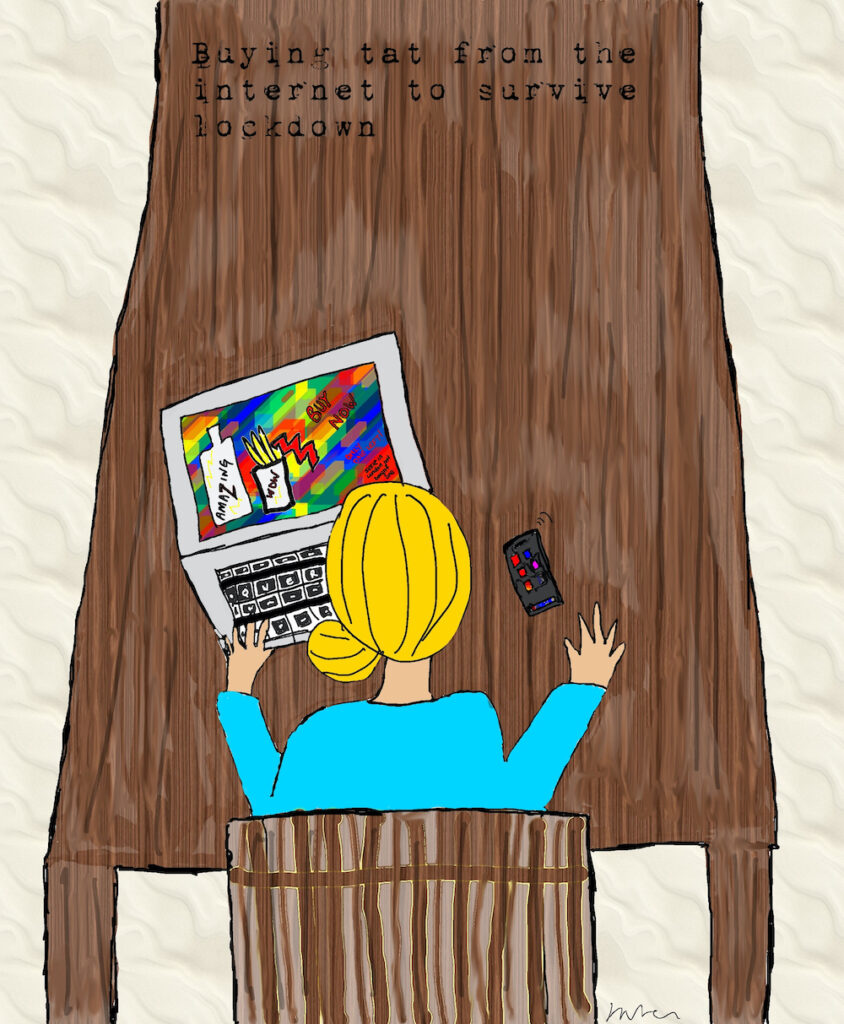 Satirical Snapshots Bringing You Whimsy On A Wednesday!
One of the terrible things about being in lockdown is that it's very easy to be distracted by things online. There I was scrolling down my Instagram feed when all of a sudden an advert caught my eye.
Cut It Out
A beautiful machine   ma chine to cut glass bottles in half and turn them into works of art… like, ya know, half -cut bottle decanters that, ummm, make pots to hold…stuff.  Yeah.
I thought this would be a marvellous idea because the glass bottle collectors had not been collecting the bottles for the last twelve weeks and despite me hiding mine on my neighbour's side, I was starting to look like I had a gin problem.
What a genius idea to turn all my bottles into – umm…things..
Beautiful glass doo-dah that I could gift to people.
Just for them.
Wow.
Cutting Edge Technology
Three months I waited.  THREE MONTHS to have this tool delivered so I could create my glass malarkey emporium. By which time I'd lost all interest in the idea and they had ruined any chance of me becoming a millionaire.  Dream crushers.
Even the glass recycling collectors had come out of lockdown by then and collected all my empties.
Still, having the entrepreneurial spirit that I do, I drank a couple of bottles of wine to have a go at the thing now it was here.
Never mind don't drink and drive – more like do not drink and operate the glass cutting machine.
In fact, don't remain sober and operate it either because it gets you into botther  bother…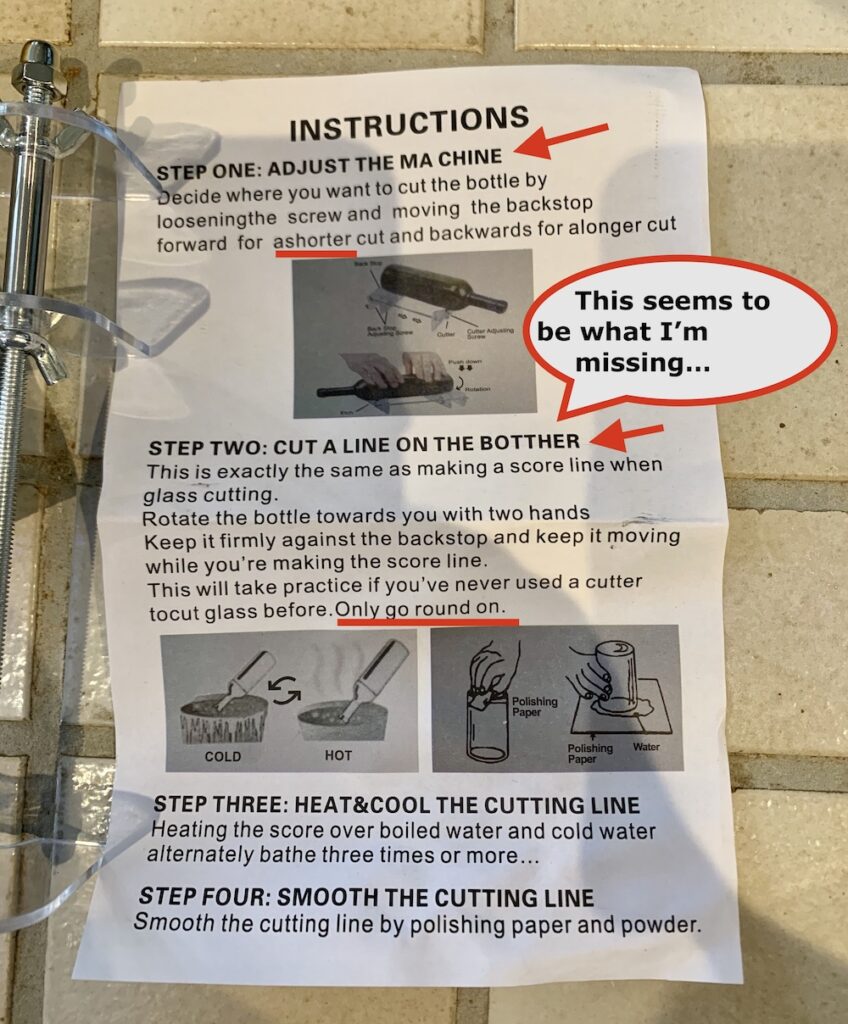 Needless to say, it didn't work. I nearly ended up in A&E with missing digits.
Never buy tat from the internet.