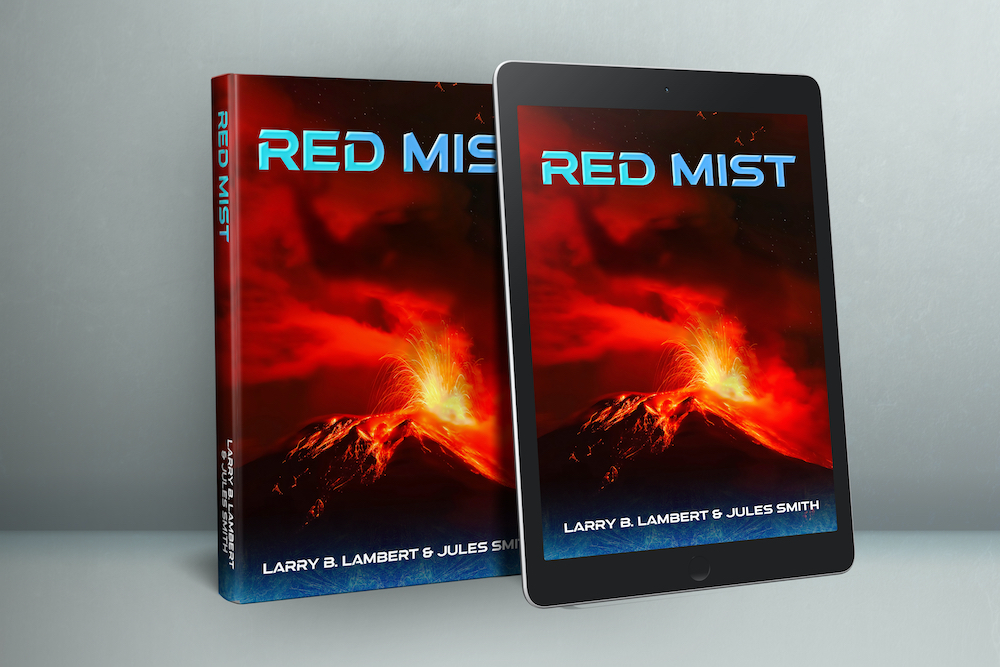 Red Mist
Your waiting days are over and Red Mist  the brand new sci-fi novel is now available as a paperback and ebook across all platforms.
It's About Legends
Legends endure for a reason. Sometimes they survive to impel our cultural hubris. Occasionally they endure because they instil a sense of focus on what was and perhaps a vision of what will be. They are always a reminder. When they come back to haunt us, things start to get interesting.
And Mystery
A couple in Iceland, very much in love, visit a historic site. Suddenly he throws himself into a volcano, burning to a crisp in front of her eyes. Thereafter, it is always raining.
The dwindling North Sea Oil supply is suddenly rejuvenated with a new discovery; a huge oil field of light, sweet, crude worth billions. Exploration, drilling and pumping begin to breathe life into a faltering industry. Just as things seem to be going well, the oil is polluted with radioactive thorium. 
Agencies And Intelligence
US Army Special Forces operators in Iceland on an exercise are drawn into a crisis and as NASA withdraws, they boldly face the challenge. All but one are rendered insane and the memory of Red Mist turns into a quest for answers – that the CIA already has.
A Fixer and a Shrink
In Texas, a political fixer is called on to deal with a situation and finds himself completely out of his depth.
In England, a psychologist's life is turned upside down as a skald makes a disturbing prophecy.
Science and Experiments
In China, aggressive experiments into neutrino research create a completely unforeseen disaster and portend a global cataclysm of Biblical proportions.
And…
Just when you're sure that you have all the answers and are confident that the science is settled, it isn't.
GET YOUT COPY HERE