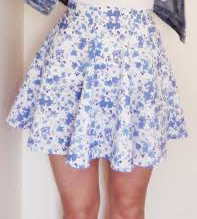 Satirical Snapshots Bringing You Whimsy On A Wednesday
Four double vodkas and a funeral
Sadly, I attended a funeral last week and after the service a wake was held at the pub. This is where groups of people celebrate the life that has passed by eating triangular sandwiches, sausage rolls and downing as much ale as possible. Well, that's what we do here anyway. You meet up with folk you haven't seen for donkeys and reminisce about your debaucherous past and… sometimes present… by regaling stories that we all hoped had been forgotten. Amazing how alcohol can open the darkened and dusty corners of the mind, innit?
The man with the beef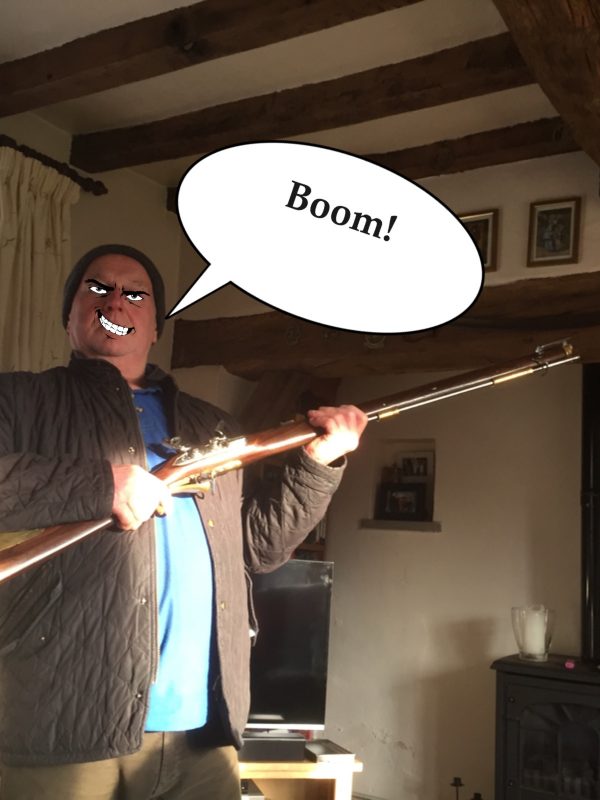 I met "The Butcher" at the pub who I hadn't seen for a while. He's called that because he is one and is not quite as sinister as you might be led to believe. Ok, he is. I ordered lots of fine cuts of meat from him which after a few double shots I thought was an excellent idea. Turned out it was cos he got me some nice topside and homemade sausages. He also showed me his many rifles and side by side and promised to teach me clay pigeon shooting. Now "The Butcher" is a hardcore northerner who doesn't take any crap. When you knock on his front door he shouts, "Fuck Off, we're not in!" You don't mess around with someone like that. Thankfully he's known my family and me since I was a little girl. This kind of thing is helpful and I'll shortly explain why.
Remember when
So this pub happened to be in an area where I once went to a notorious and hardcore comprehensive school back in the day. The school was famous for its sporting ability which is kind of funny since I skanked off PE (double lesson on a Wednesday morning) for three years. Instead I wisely spent this time at local shops with my mates where we pooled our dinner money together for contraband. This people, is what you call "Real Life Learning". Besides, the PE teachers were very scary lesbians that used to watch you in the showers and beat you with hockey sticks. I learnt to protect myself early by being a manipulative, sneaky little sod. I believe it has served me well.
Talking of forgetting
The hours passed by and at some point, much later at the bar, I spotted a bloke with his pals who looked somewhat familiar to me. Hmmm. Every time I looked up across the bar as I waited for my 'house doubles' said chap caught my eye. I left with the drinks and met my best mate across the room who was chatting with two other girls. Not being the patient type I interrupted.
"Don't look now but see that bloke over there with the white top on.."
They all turned to have a gander.
"I SPECIFICALLY SAID DON'T LOOK NOW…OH. MY. GOD."
"Yeah, it's him," my best mate said.
"Him? Do I know him then?"
My friend gave me that 'Are you serious' look and folded her arms.
"NOOOOOO..Oh my giddy aunt are you kidding me?" I said in my best actress voice.
The other two women started to pry. "Why who is it? Something we should know? Spill the beans."
"It's her first ever school crush," my mate kindly offered.
Now she wasn't lying. Here, in the bar stood Peter H who I fell in love with at age 14. When I say "love"  it was more like an instant rush of pubescent teenage hormones but same thing. I once wrote about Peter H here under First Kiss  incase you missed it the first time round.
"I see him in here all the time," said my mate. "Shall we go over and say hello to him?"
"Errrr.. NO and NO," I replied with haste.
"What are you, 15?" she replied
"No. I'm actually about 14 right now and I'm not going. I don't have my strawberry lipgloss."
"C'mon," she insisted, rudely and dragged me over to the bar.
What's in a name?
She and Peter said hello like they were old mates and then my friend said, "Remember my partner in crime?"
He looked at me for many seconds as he tried to recall. I folded my arms as I waited.
"I definitely remember you but I can't remember your name," he said.
If I'd have had any vodka left I would have choked on it. Errr, really? I fell in love with this lad and He. Can't. Remember.My. Name. Bellend. I felt the onset of utter atrociousness but remembered I was at a funeral party. Instead I reverted to teen queen, did a massive hair flick, delivered a killer dirty look and said, "Well, I'm not gonna help you out here, sweetheart."
He still didn't remember and had to be told. Talk about stamping on the rose tinted glasses. My friend disappeared and left me standing in front of Peter H like a muppet.
Pull yourself together, Jules. This is ridiculous. You're a grown up now, I thought.
"So, what are you doing in here?" he asked.
"At a funeral."
"Oh, sorry"
"Yeah. You should be."
"What?"
"Nothing. Anyway, so… it's been a while. How long have you had amnesia?" I asked.
"Funny. You've not changed a bit."
"Ha. You have. Barely recognised you. So what do you do these days?"
"I'm a carpenter."
Oh, like Jesus." What in the world possessed me to say such a stupid thing, I don't know. But I did.
"Yeah.. if that's your thing."
We passed some small talk and I excused myself. I marched back to my mate and hissed in her ear. "Well THANKS for leaving me. Can you believe he didn't remember my name. The audacity!"
A moment of flowered clarity
About 15 minutes later I felt an arm slink around my waist. Guess who?
"Can you remember when we were snogging outside the old science block after school?" he whispered in my ear. "I was just thinking about that."
"Oh. All coming back to you now is it?"
He sidled off with a smile on his stupid face.
About a half an hour after that he came back again.
"I've just remembered something else," he said.
"I'm sorry, do I know you?"
"Haha! "
"Oh yeah, Jesus."
"Remember that night you came down to the youth club and we met up? I recall we tried to climb over that fence and we both fell over down that muddy bank. You had a skirt on with little blue flowers."
I looked at him with utter disbelief. "Seriously? You couldn't remember my name but you remember exactly what I was wearing to the detail of what colour flowers were on my skirt?! Unbelievable."
I've since had a word with "The Butcher" Peter H's card has been marked.