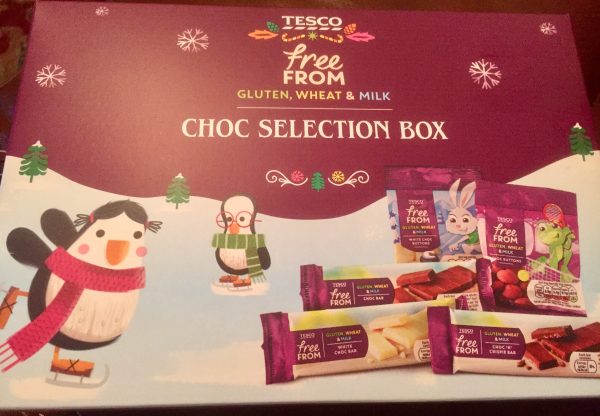 Satirical Snapshots bringing you whimsy on a Wednesday.
Wednesdays aren't what they used to be
It's very difficult to find whimsy post Christmas and "What A Happy New Year"
It's. Just. Another Day.
However, for the sake of my discerning readers I have been trying. Very hard.
Advanced Sloth and SAD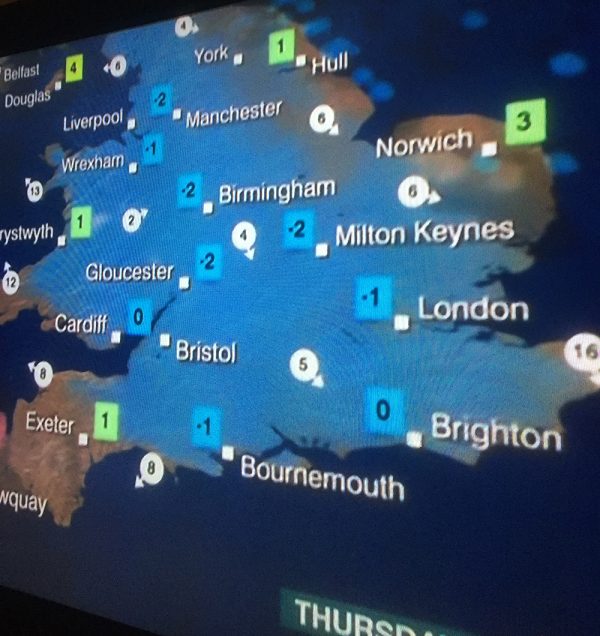 It's cold. This is not conducive to sprightly behaviour. Not long ago I was knee deep in mince pies, cheese boards, lashings of fine Port and toffee pennies from the Quality Street tub. It's a difficult cycle to break.
"Do you want a mince pie?"
"Go to Hell."
"Well they've got to be eaten…"
"FINE!"
"Shall I warm it up and put some cream on?"
"Why don't you just inject me with pure lard? I can almost hear my left ventricle SLAMMING shut!"
And yet, despite the protests, I eat it whilst reclining on my leather sofa, binge watching Luke Cage on Netflix. He's bulletproof. I wonder if I can become mince pie proof? Instead, without conscious thought my hand betrays me. Oh the perfidy of Christmas limb syndrome! In it goes to the sweetie mountain grabbing randomly at the colourful wrappers; now not quite so pernickety about the flavour. Oh no. A few weeks ago I wouldn't even entertain an orange cream but now that's all there is and I need my fix. Drooling, without realising, the hand undoes the wrapper with ease and pops the thing into my open mouth. This keeps happening.
All control is lost until you wonder why your legs are twitching and there's a film of sugar on your teeth that is akin to fine grade sandpaper. Your blood is now treacle and over saturated with sugar. There's only one solution: a crisp sandwich.
For the love of God help me
Extreme action and some kind of first aid is required. The Grim Reaper laughs as he raps on my front door with a selection box in his hand. Bastard. There's a Curly Wurly in there and it's a good way to go…
NO. Make it stop!
I decided to face the world. Away with the tinsel and shiny foil. Away with the brandy butter and Christmas cake. Away with the vouchers for House of Fraser because you won't be able to fit in anything now that you've turned into a pig in a blanket.
The whole lot went in the bin and I ran to the hills.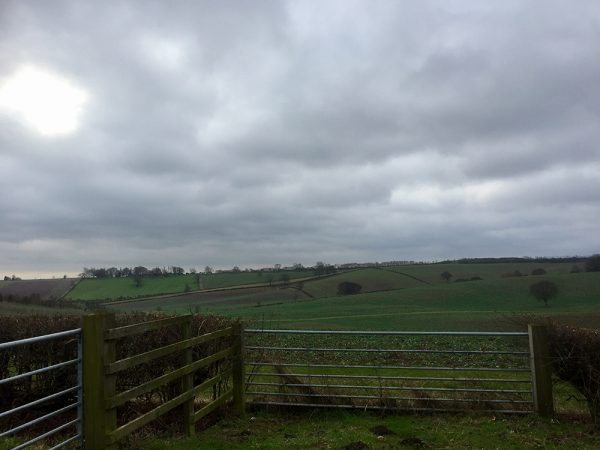 Muddy countryside.

Bracing.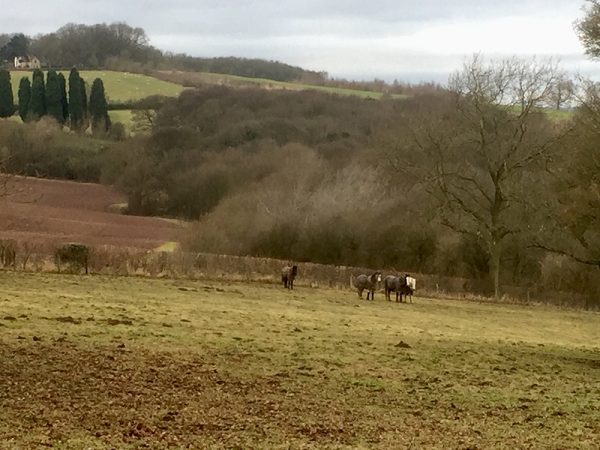 So cold my face nearly bled.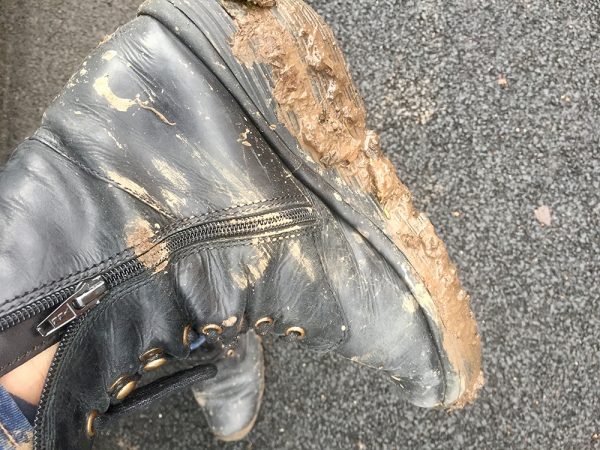 Maybe walking boots would be a good idea, Jules. There's no room for London Fly fashion in them hills.
I followed a long and arduous walk with a trip to the coffee shop. Baristas. Whatevs.
"Coffee. No fat, no sugar, no cream or any of those bloody gingerbread men. In fact, you've made me hate gingerbread, just sayin'."
"Would you like to try our new blend of Columbian.."
NO!"
"Sprinkles?"
"Smack in the teeth?"
"Chocolate dusting?"
"Knuckle dusting?"
Nine letters – word puzzle
I sat and decided to do the Daily Mail crossword which was hanging around on the table for some mental stimulation.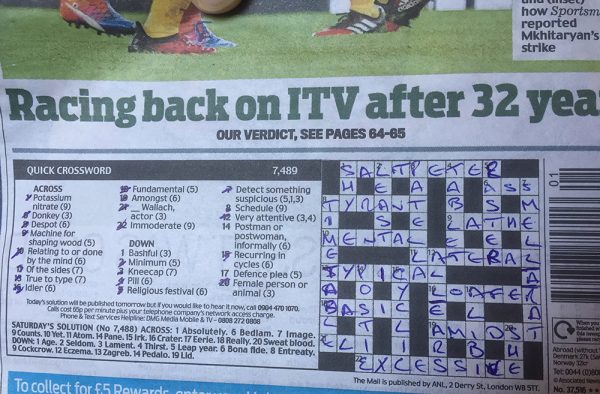 Look at that. Saltpeter – #1 across. Spelt ER at the end. Right? But then that totally ruined my #5 down. A religious festival. Well that's Easter, right? But it can't be because it now begins with an 'R' Raster? Nope. Most annoying. This makes no sense. Here I am trying to better myself and the crossword is befuddling my sugar infested mind. I stormed out and went home to watch Agatha Christie and tried to solve a mystery instead.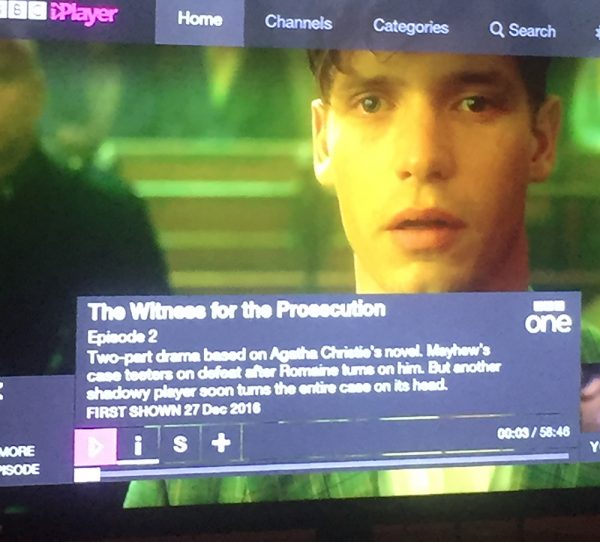 I solved it. Ok, I'm back in the game!  Good. Next step? To find a hobby even though I have hundreds and thousands of half completed art projects, I felt it time to excite myself with a new fancy. Whimsical, right?
Cro- shame
Since I received 17 crochet books for Christmas instead of an Aston Martin, I thought I'd visit a wool shop.
"Hello, wool lady"
"Hello, how can I help you?"
"Do you want to buy any crochet books?"
"Not really, we have lots here…"
"Fair enough. I'd like to learn to crochet and become a normal female that stays in and makes crappy things for people. I'd like to experience how other people entertain themselves outside of pubs, wine, travel and coat swapping. Do you have any lessons?"
"Yes. They start next Tuesday and last for four sessions."
"Oh? That's perfect because I'll probably be bored by the third and try to take your class over just for kicks. Where do I sign?"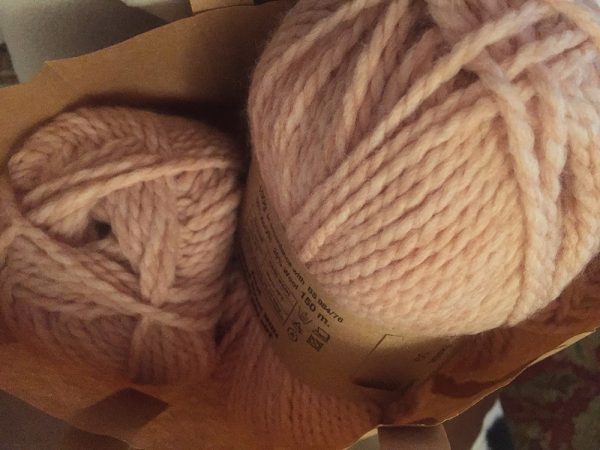 I left with chunky wool. I'm going to make a scarf before the lessons start so I can be way ahead of the other students. This is one of the laws of power.
Then I am going to learn to make these just to piss everyone off next Christmas.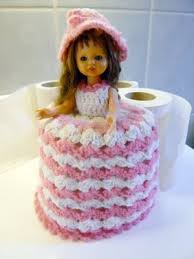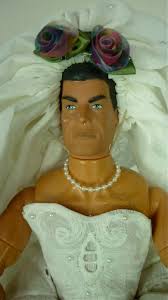 Toilet roll dolly covers. Total kitsch. I think these could make a massive retro comeback. These could make me famous.
Before I leave, I have one other thing to say…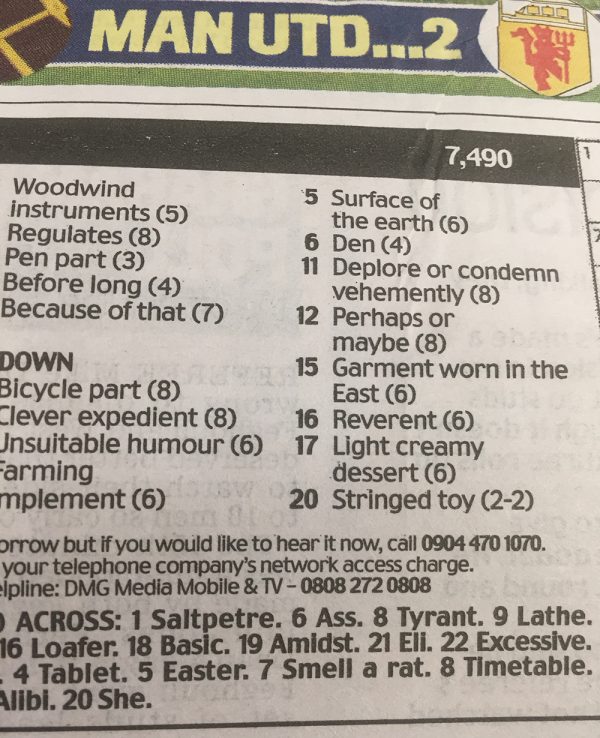 The crossword person at the Daily Mail needs to be fired. I checked the answers on the next day's paper and THEY SPELT SALTPETER WRONG. Probably too many mince pies… Oh wait, no they didn't…you can spell it the RE way too. Well how ridiculous.  That's just mind play.