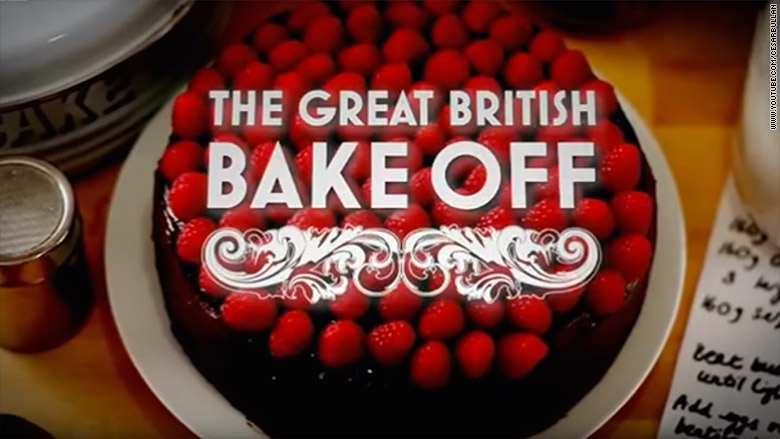 Satirical Snapshots Bringing You Whimsy On A Wednesday!
It can be the strangest of things that catches my whimsical attention but this one really does take the biscuit.  Don't you just love the puns on here? 
Chicken Soup for The Soul
So, one day last week, whilst residing at The Waltons, I was asked to make a chicken soup. Obviously, British chicken soup knocks spots of Merrrican chicken soup because it's far more sensible and thus holds more beneficial qualities.  
I accepted the challenge and the crew went off to work leaving me in charge of the estate.  Yeah, that's brave.  I did ask for a gun but my request was denied due to me maybe, possibly, shooting myself and bleeding out in the middle of nowhere. I don't know why people have such trust issues with me.
I Ain't No Mary Berry!
Naturally, the soup was a roaring success and the whole house smelt of life-giving food when the workers returned.  
"That smells good," they said. 
"DUH.." I replied, pleasantly.
"But you should have made some biscuits to go with that."
"WELL, EXCCUUUUUSE ME ! What do you think this is, eh?  The Great British Bake Off? Is my name Cinder-flippin'-ella? NO!  And if you'd wanted bloody biscuits you should have mentioned that earlier so I could have got my servant's pinny on and got to making a dough."
"Dough? You don't have to do that here. This is Merrrica."
The All American Biscuit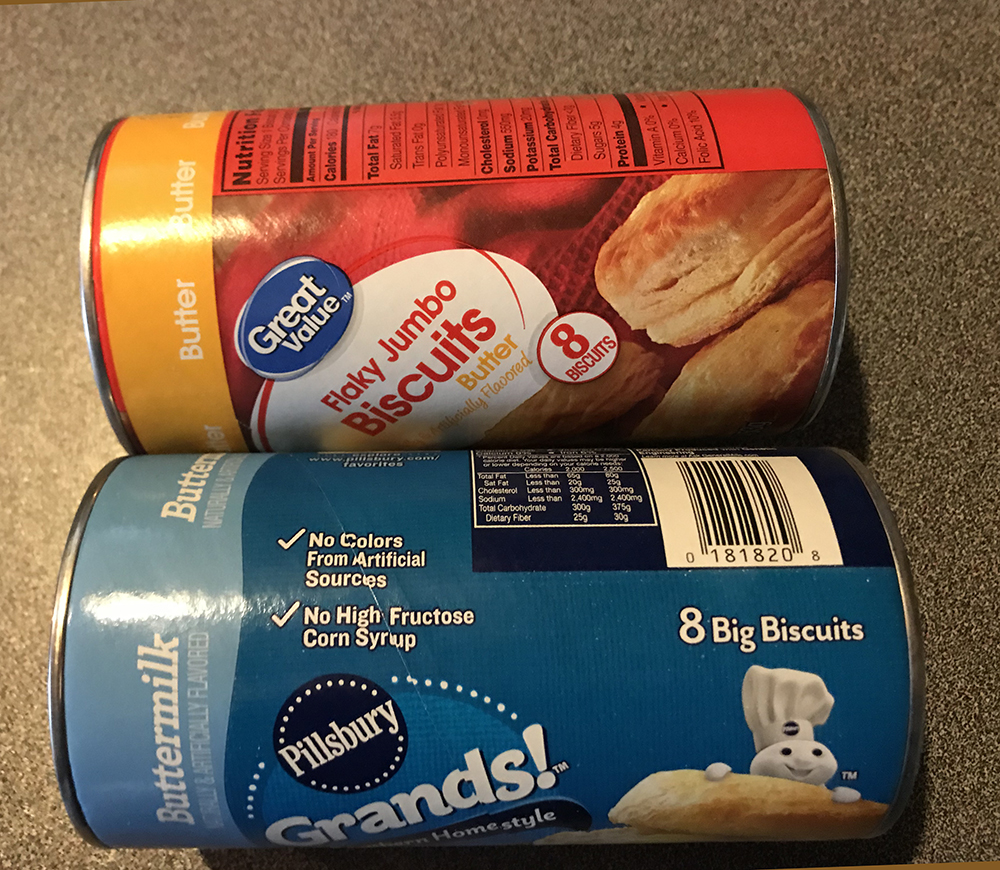 The fridge door was opened and out came a cardboard tube saying "Biscuits"
"Is that pre-made dough?" I asked staring at Mr. Pillsbury on the front.
"No, it's biscuits."
"Huh?" 
Low and behold it was so. 
The next fascinating procedure was to tear off the cardboard…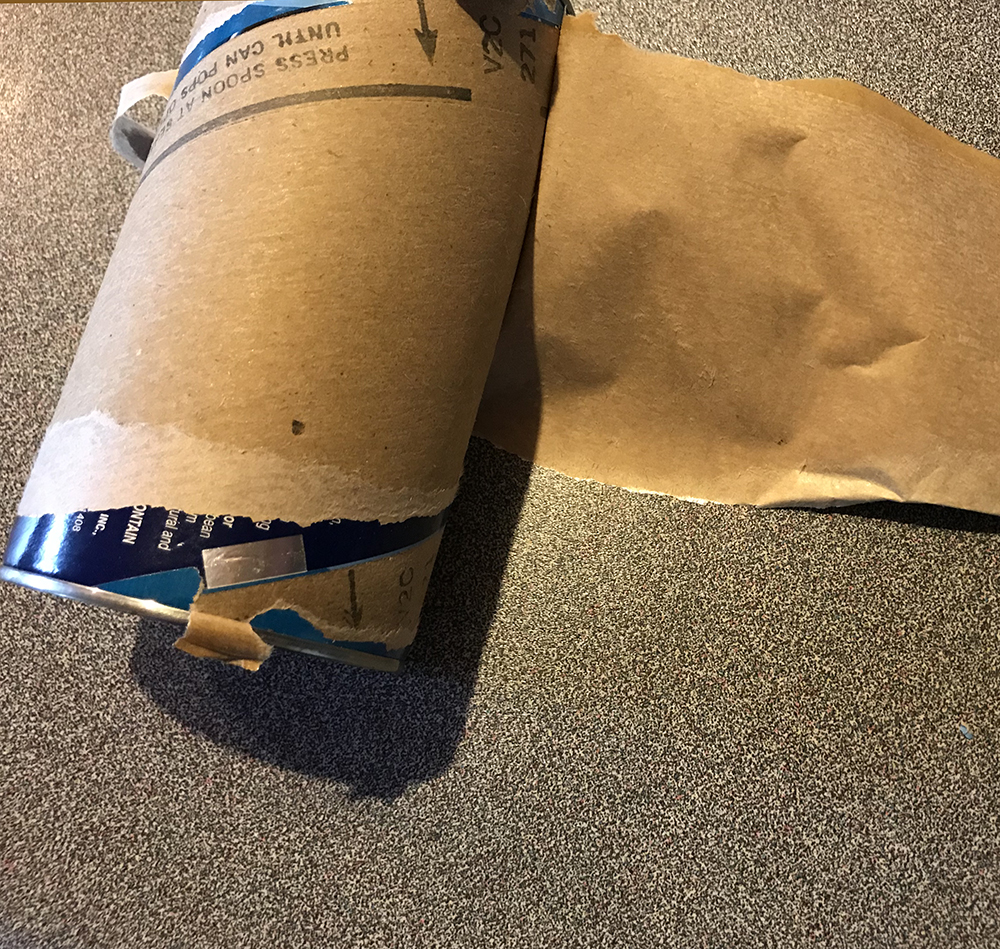 Press it in the middle until it opens with a resounding and very satisfying POP…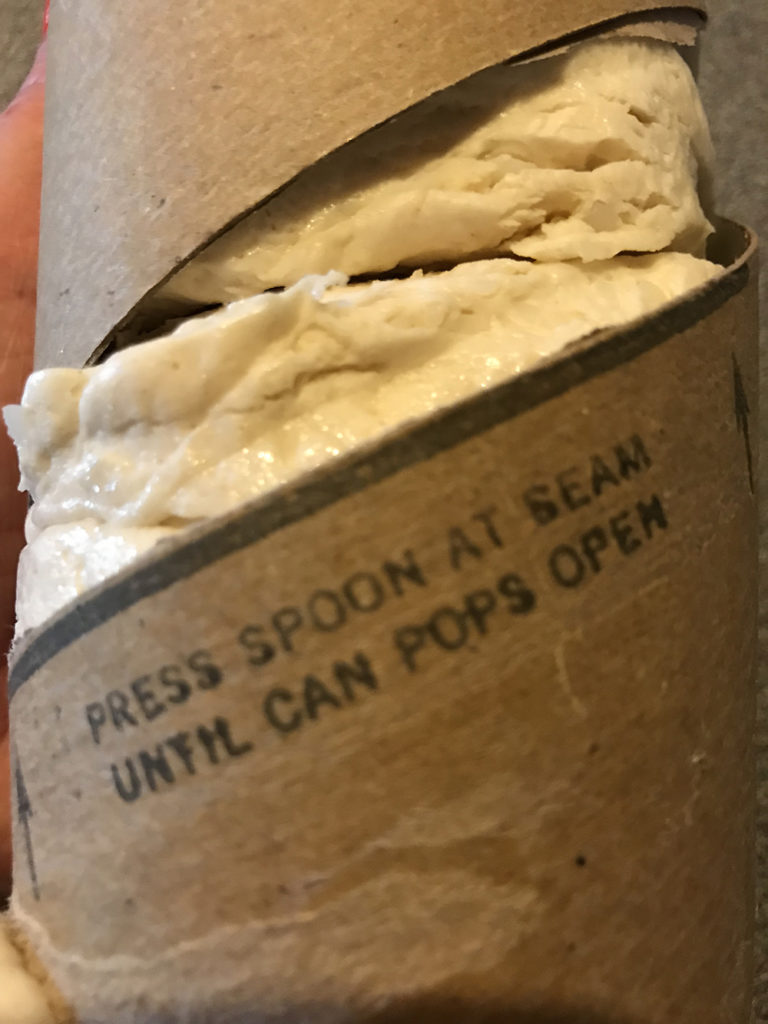 And looky do, out pop 8 ready to bake biscuits. *AKA – Great British plain scones.*
I was beside myself. Truly. I am in awe of this concept. So much so that here you have a biscuit blog. 
I love America.  They take all the hard work out of everything. 
A mere eleven delicious minutes later and out of the oven came the best biscuits I've ever eaten. 
So.  I made them every day because in my opinion biscuits go with everything and when I get home tomorrow I'm having a chat with the Asda manager.
  I can't take them home because they need to be refrigerated and whilst I actually looked up the temperature of the belly of a Boeing 747, I'm overloaded with Texan BBQ sauce. 
Please send biscuits.