Satirical Snapshots Bringing You Wolfie Whimsy On A Wednesday!
I've been on a waiting list for many months.  
Patiently (or not so) waiting for the ultimate weapon in my newly formed army.  The sniper! I told Kevin all about it.  He flicked his tail violently and scurried to his cave. Dragons are very competitive.
And then…
eventually…
it happened.
On the 4th June, ten little wolfalikes were born and one of them was mine.  After stalking the breeder from Shima Onida Wolfdogs for 8 weeks ( nearly camping outside her house and knocking on her door at every given opportunity) I was finally able to take my puppy home. 
Meet Tex –  The Lone Wolf Timber Dog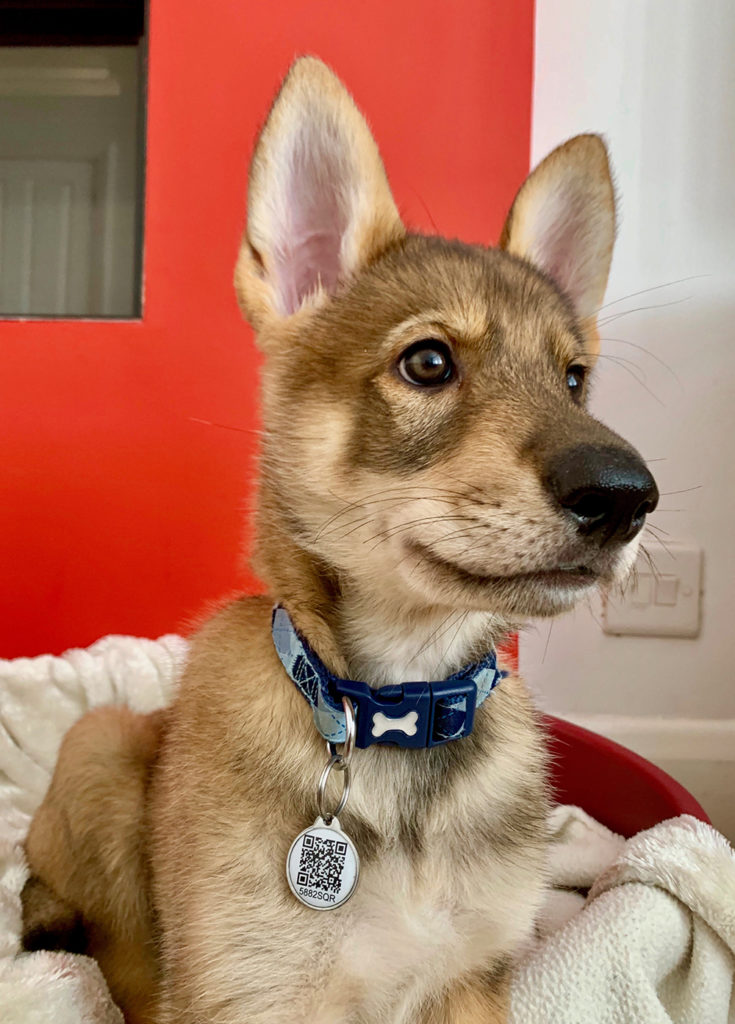 A first generation Timber puppy from The 'Angel and Demons' litter.
Pedigree name: Shima Onida Lucifer. 
Because if anyone was going to get a hellhound, then it's me.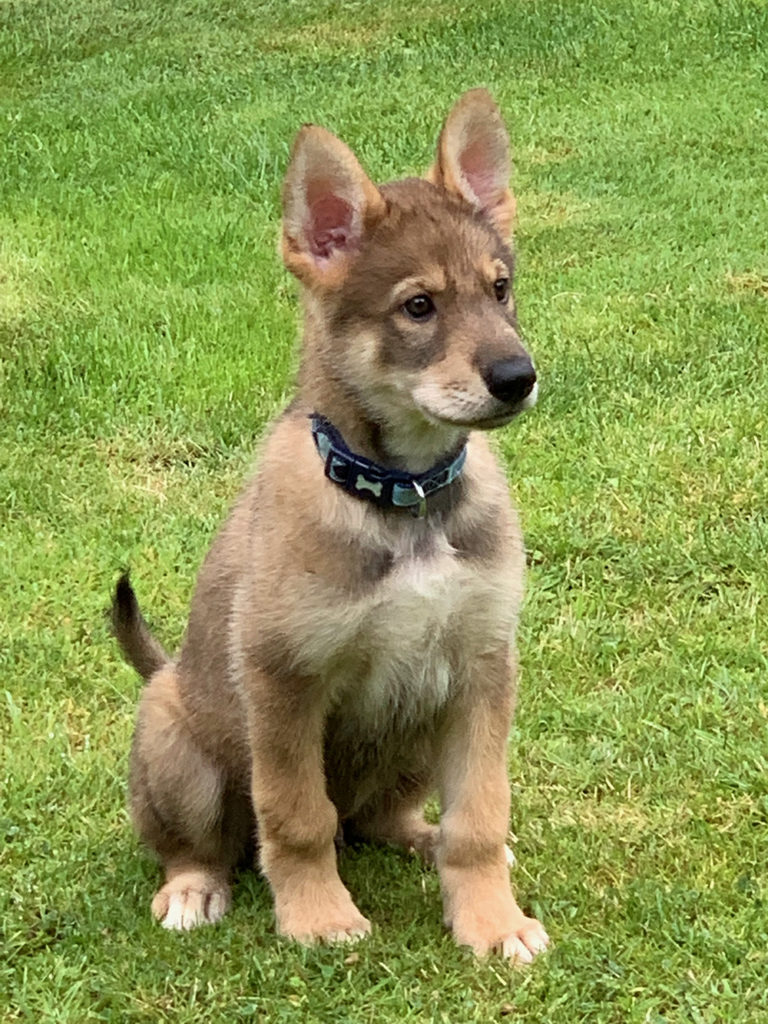 His about town moniker is Tex.  Tex Larry Lupo of Wolfendom – The Lone Wolf Timber Dog. 
AKA #TyrannosaurusTex #Texterminator and many other punny-like nicknames I have ready to go up my sleeve.  Please feel free to join in.
I did consider calling him 'Wesson', cos, ya know, that would have been amusing.
The Timber Dog Club UK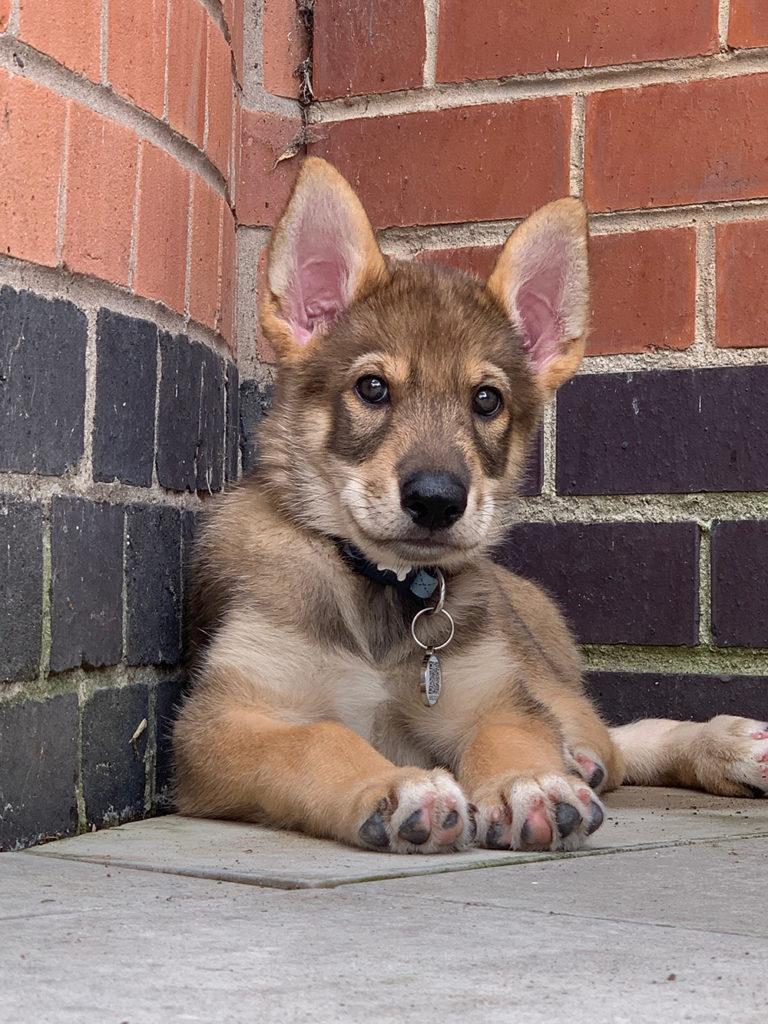 As a relatively new breed, not many people have heard of the Timber Dog. 
"The Timber Dog Club UK are still in the process of creating new bloodlines. New bloodlines have been introduced to improve health, temperament and conformation. All Timber Dogs to date carry recent wolf content, it is relatively low – But it is still there. Therefore families overseas, especially in the USA need to keep this in mind when enquiring for puppies as some States in the USA do not allow dogs with any wolf content. "
Shima Onida
The breeders definitely know what they are talking about, hence the long waiting list and produce only the best dogs to those who they deem worthy of dealing with such a breed. Their Inuits are closely related to the wolfalikes used in the Game of Thrones series.  My breeder has a beautiful Timber dog who actually met Karl Drogo.  I would have died. 
Below is a picture of a Timber wolf on the left at 9 weeks old and my low-wolf-content Timber puppy dog, Tex- Mex, on the right at 8 weeks old.
A Howling Similarity.
Because this breed is not well known, I have been asked so many bizarre questions when carrying him out and about to get him socialised, stopping to sit outside coffee shops in order to meet lots of interesting people.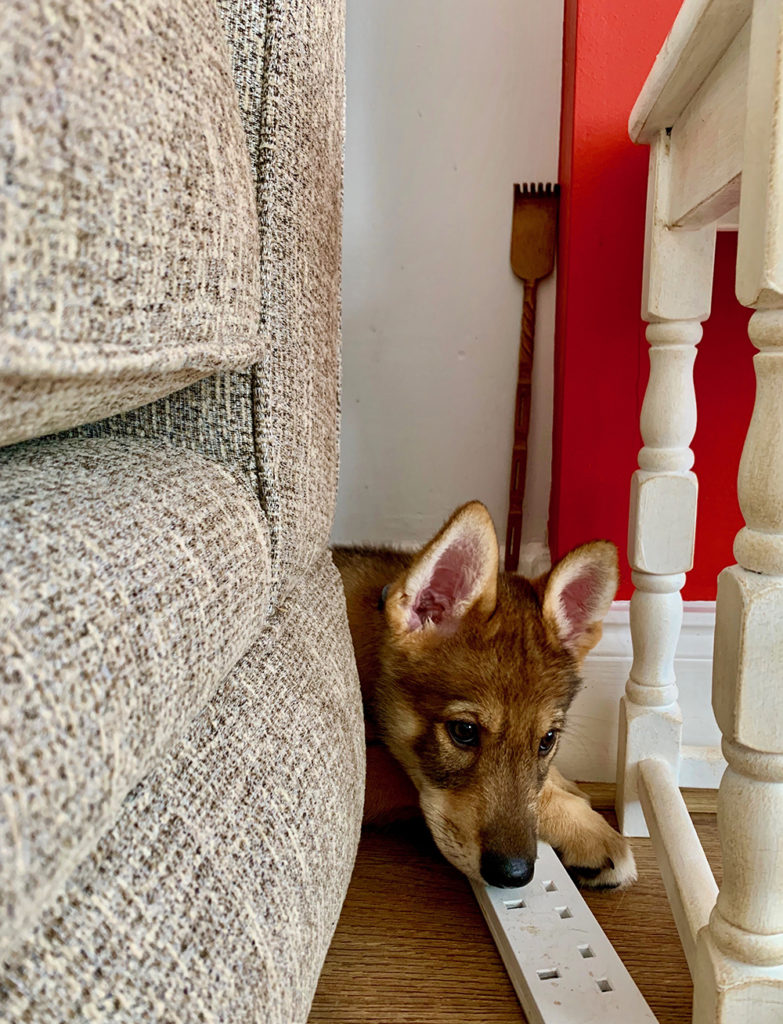 I have started to take the path of least resistance. 
"OH MY GOD! Is that a fox?!"
*sigh* "Yeah"
Or…
"What is he?  He looks like a kangaroo!"
'He's a KangaPoo"
"Wow!  Where do you get those from?"
"It's a one off.  An opportunist poodle came across a sleeping Kangaroo.  There was a jump he wasn't expecting…"
And so on… 
Texcitable Times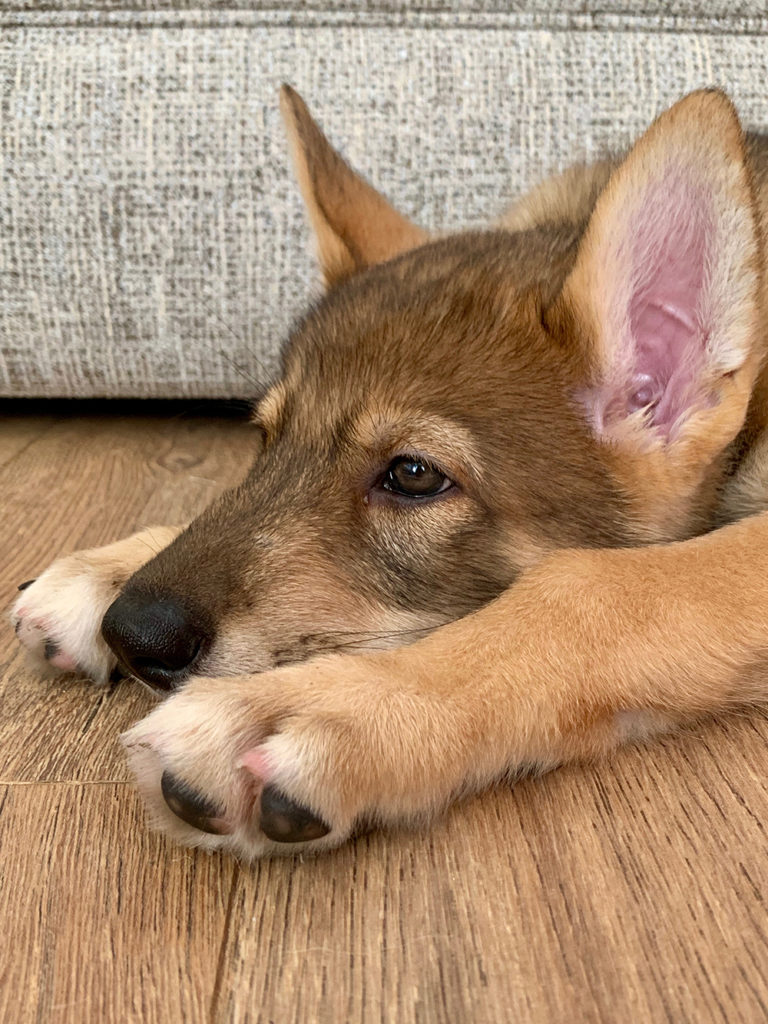 But on the whole, he has been met with dribbles, tears of joy, open mouthed wonderment, and melted the hardest of hearts with his adorableness.  I've never had so many visitors. 
He's forever at my feet and I am unable to walk properly anymore because he has turned into my shadow. He knows who the General is. Good dog.  And, he howls when I eat a bacon sandwich because  bacon is for dogs, obvs. Smart.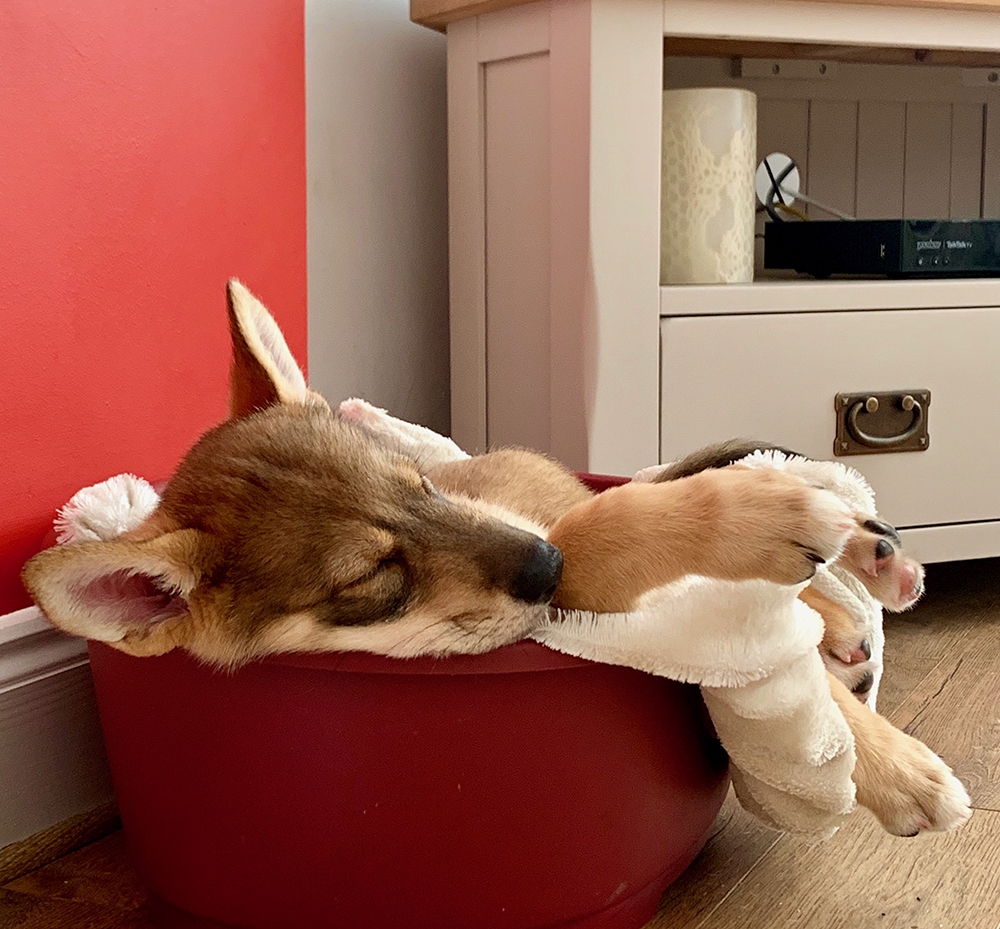 A Dragon, a Truck, and a Tex. Who says a chick can't have everything?