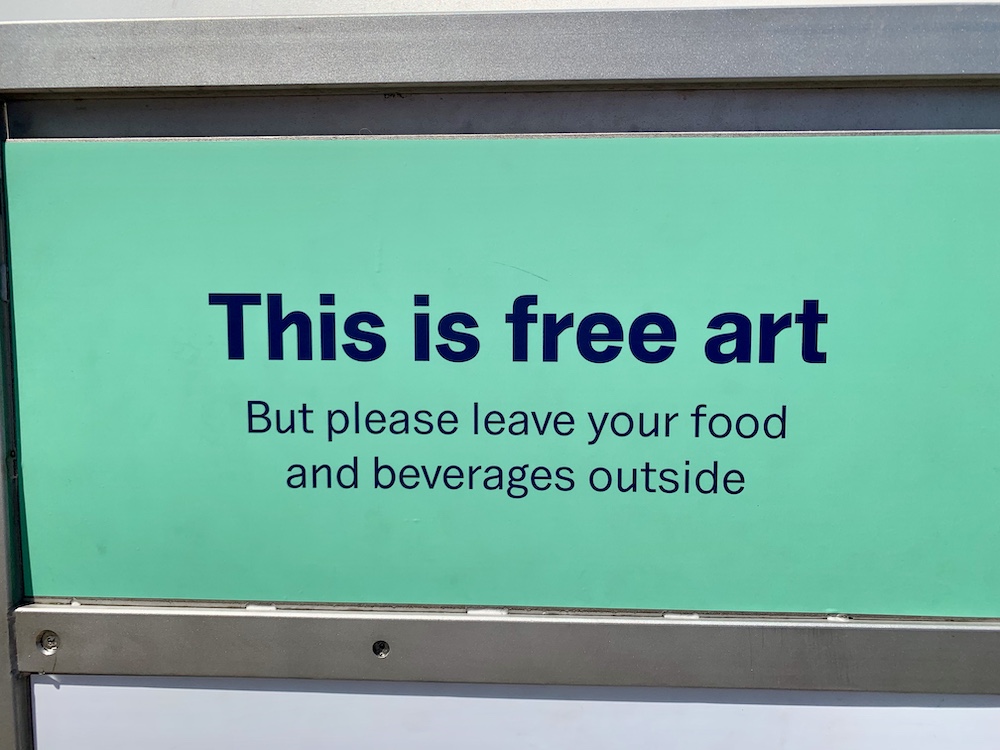 Satirical Snapshots Bringing You A Touch Of Creative Art!
I thought it was about time for a bit of Art Philosophy!
Being the world's greatest art philosopher comes with its challenges because I can't look at anything without over analysing it or waxing lyrical about how it makes me feel.
What is an Art Philosopher, you may ask? Well, it's a lot like being ekphrastic. This means being able to give a vivid description of a piece of art or to relate to a piece of art with another artistic medium. Basically being poetic and voicing your artistic opinion, which means you can say and do whatever you want. What's not to like about that? 
Why Not Give It A Try?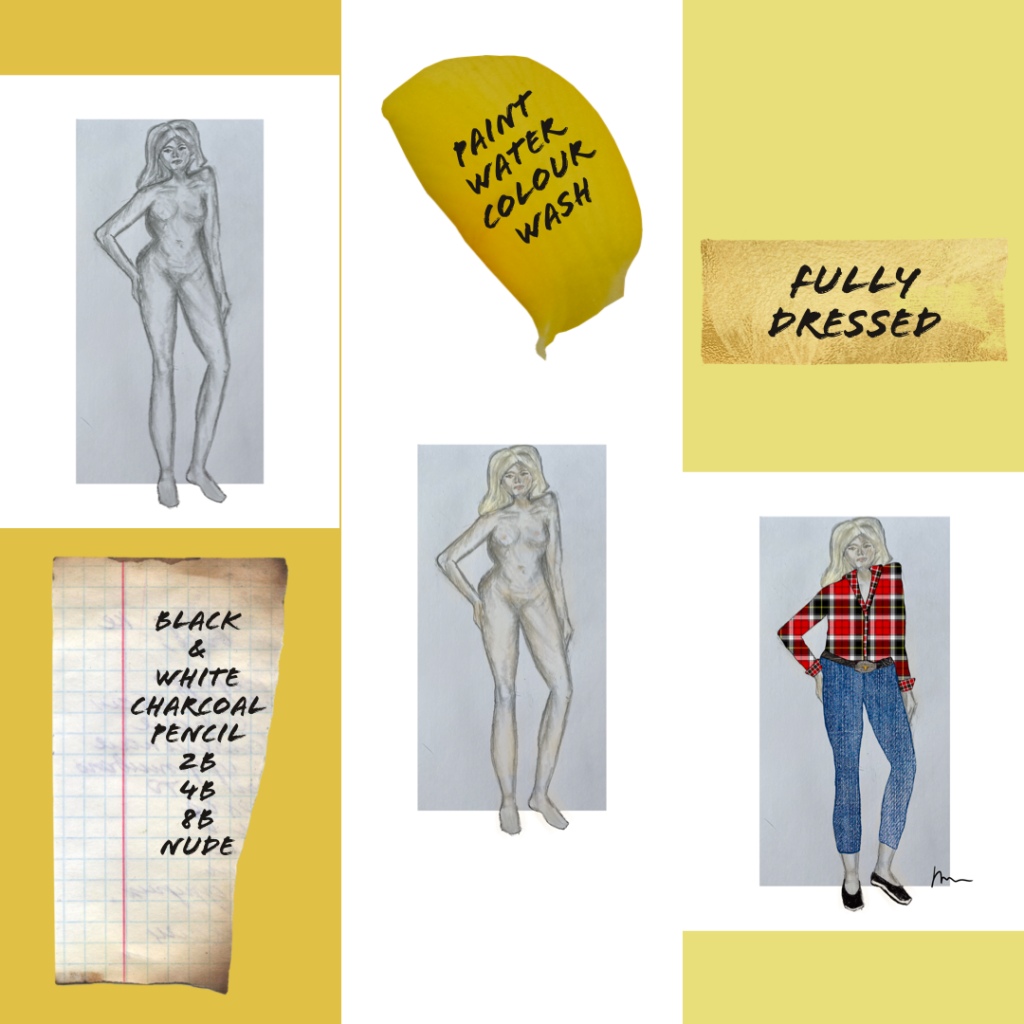 Being an art philosopher brings great advantages because people will ask your arty opinion on things and you can say, "Perhaps you'd like to pour me a glass of Champagne so I may lose myself in the bubbles whilst contemplating this labyrinth." 
Or, "I must go and walk in this field where it says 'No Trespassing' because I feel there will be a great photographic opportunity. I won't get arrested because I'll just say I'm philosophising." 
Honestly, being a pretentious art philosopher helps you get your own way.  I've achieved this many times.  For example – I once walked into Cavender's Boot shop in Texas and started to put a load of bootstraps I had made on all their boots for sale. I then began to photograph them all. Eventually, a manager came out and asked what on earth I was doing to his boot stock.
"Look how I've improved them. They are no longer just boots, they are art. Now they speak to the buyer. They talk when they walk." 
"They sure do"
"You should buy them."
"I'll get you our buyer's card."
"May I continue working?"
"Yes, do whatever you want."
So I did. Because people don't mess with Art Philosophers. 
Mixing up the Media
This week I have been playing with art because I just watched 'Inventing Anna' on Netflix and realised I could have possibly succeeded where she failed.  If only she'd philosophised a little bit better.
You Have To Be Prepared To Get Your Hands Dirty
I concentrated on mixed media projects because mixed media allows you to be obtuse and mysterious. What's not to like about that?
My mixed media involves mediums such as drawing, photography, painting, and prose. All the things I like rolled into one thing. A bit like your favourite sandwich. 
In this particular instance, there has been a background focus on 'Found poetry' or 'Blackout poetry' too.  This is all about taking text from books, magazines, or newspapers and picking out words to make your own poetry or free verse. Yes, that really is a thing. People have actually published blackout poetry books and made a fortune. It's not as easy as it might seem. 
Anyway – Let's see what we have to philosophise over and you can practice finding your inner con artist.
Weird Fish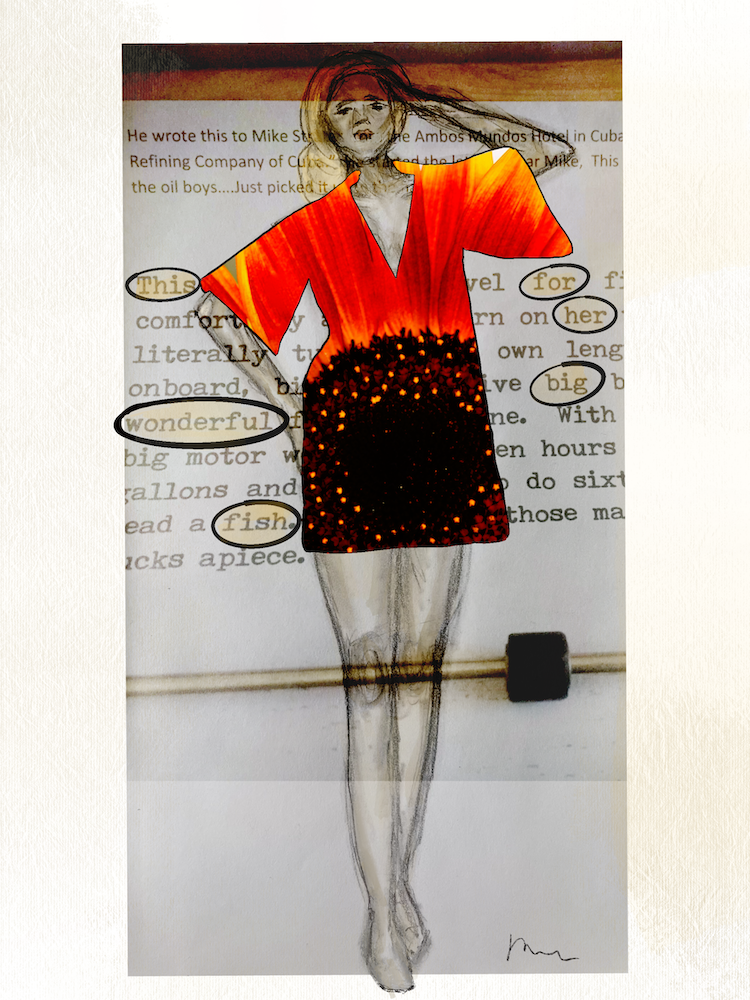 Now you could say, "It's a chick in a bright frock with some fishy words going on." 
Or, if you want to practise being an art philosopher you would gaze knowingly upon the art for the appropriate amount of time, occasionally nodding to yourself, taking a few steps backwards and looking at it from different angles before coming back closer. You might sigh. Then you would say this: 
It's an ocean of life. The woman appears to have her head swimming in chaos and is clothed in a vivid depiction of part sunflower. Note an ambiguous nod to the sunfish (a giant swimming head) and the sun-flower. The background text is Hemingway – a piece from his house in the Keys. A connection with the writer of The Old Man and the Sea, and again, a nod to the sunfish or the marlin; it's all about a journey and the admiration of strength, dignity, and faithfulness to (the fish and) identity; much like the sunflower which also means truth and loyalty. The journey is arduous and retaining those honest qualities is difficult and bewildering. One might feel held back – particularly the weird fish. The found poetry in the background text reads "All this for her wonderful big fish" What exactly is her big fish if not all her journey, all the dreams and voices in her head, or all her femininity? You the philosopher, be the judge. 
For Mountain Streams
If you watch 1883 then this will speak for itself. This show is so moving. It's about pioneers on the dusty trail, the loneliness and beauty of the wilderness, the savagery of life, strength in adversity, learning from the land, and most significantly, coming of age.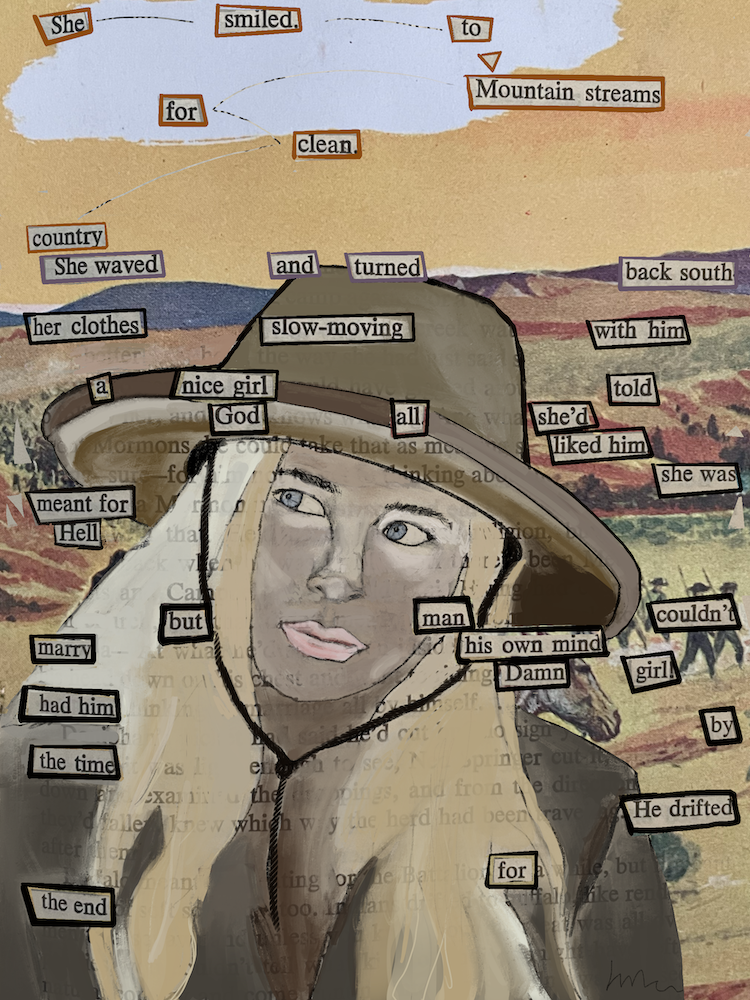 This piece of art features a drawing of Elsa set on a photo of an old western novel. A piece of text was chosen randomly from the book and used for blackout poetry to depict the essence of the featured young protagonist. 
She smiled to mountain streams
For clean country.
She waved and turned back south,
Her clothes slow-moving with him.
A nice girl told God all.
She'd liked him.
She was meant for Hell.
But man couldn't marry his own mind.
Damn girl!
Had him by the time he drifted for the end.
And this…
This is just an apple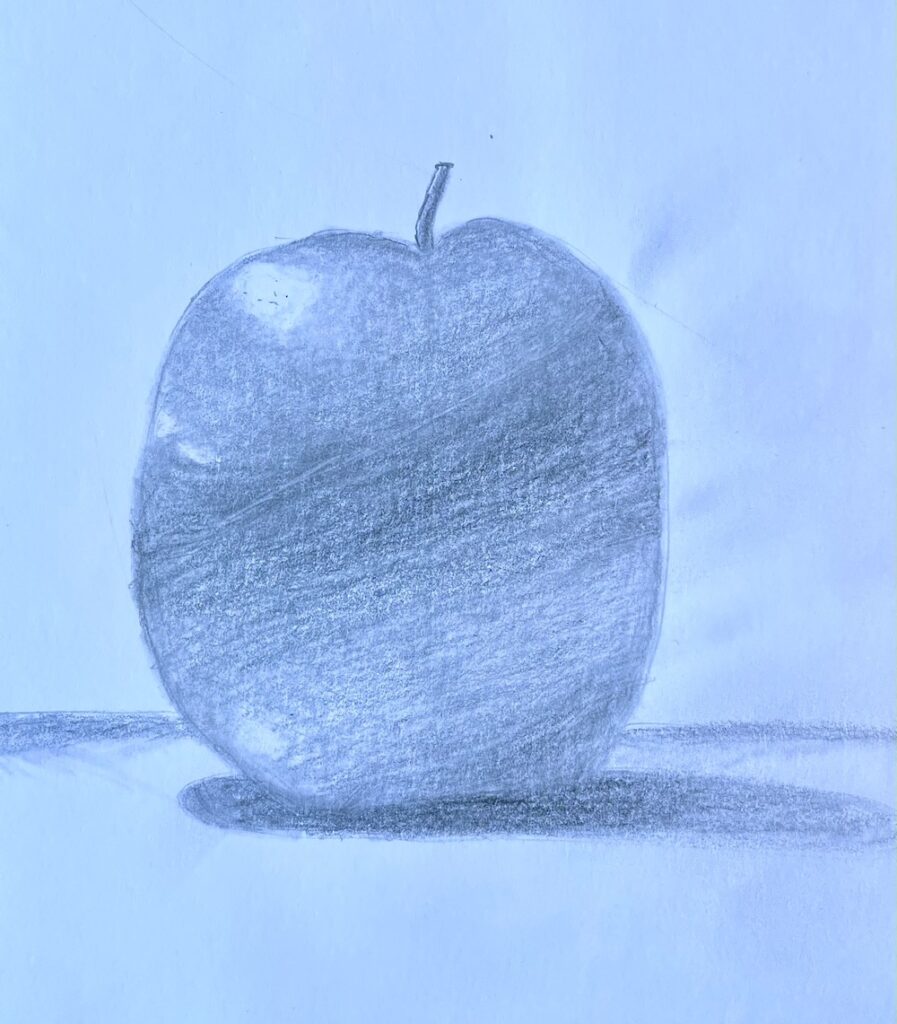 Or is it?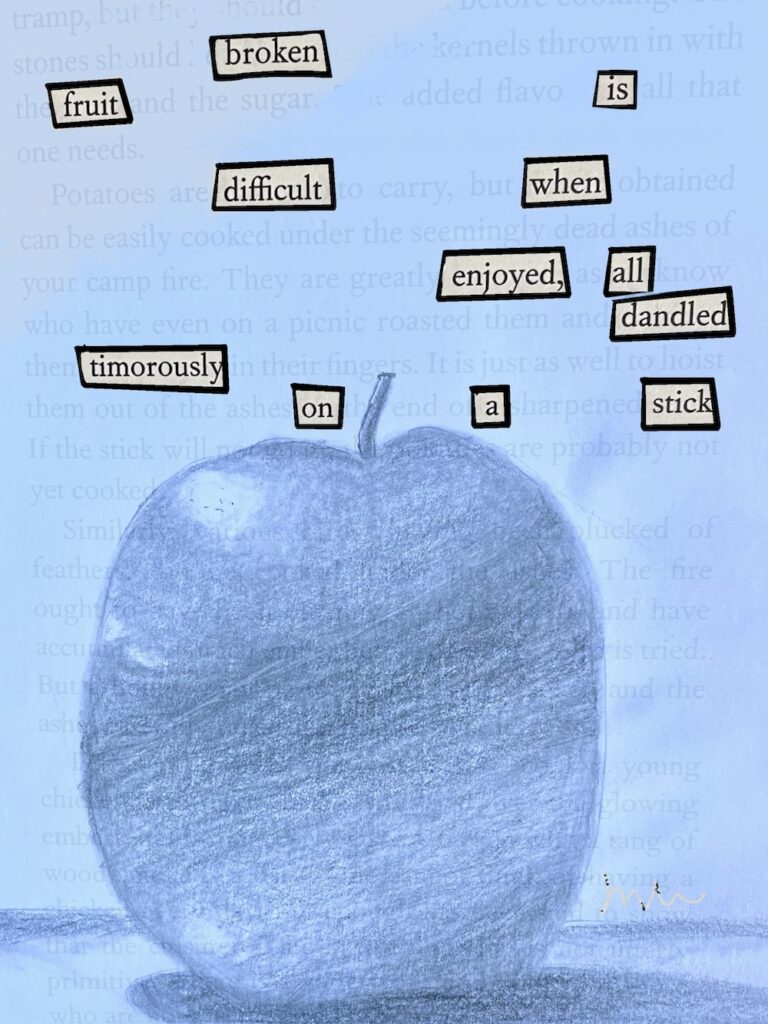 And then sometimes you don't need to say a thing.