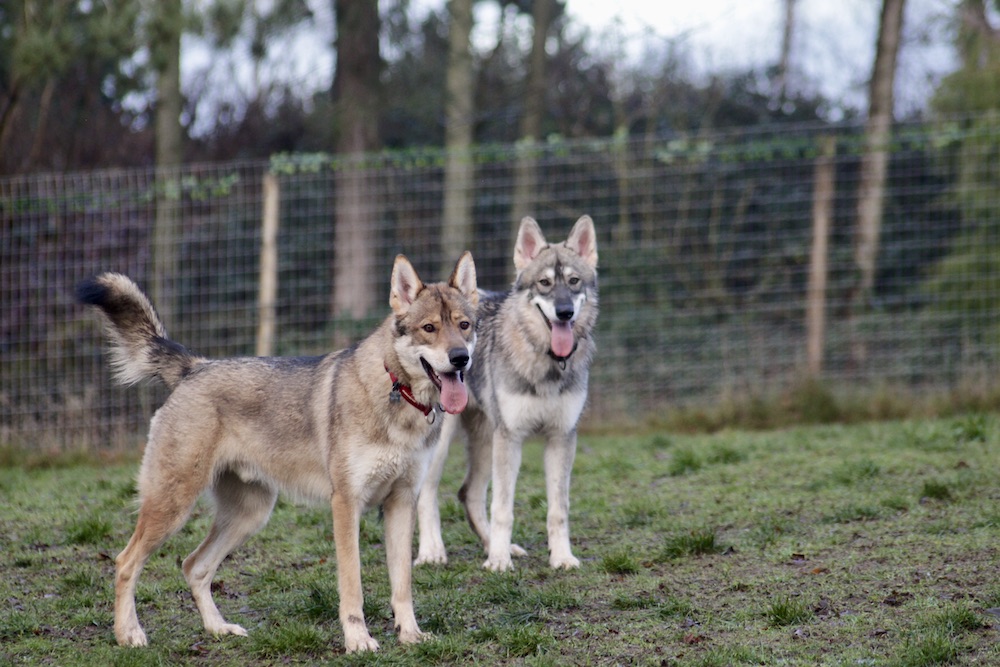 Satirical Snapshots Bringing You Whimsy on a Wednesday!
Today, rather than whimsy, this post is more about wisdom. As in I shall be imparting some wisdom which may seem laughable coming from someone who stumbles through life thinking, "Let's see what happens if I do this…"
If you are ever thinking of owning a wolfdog then there are things you need to know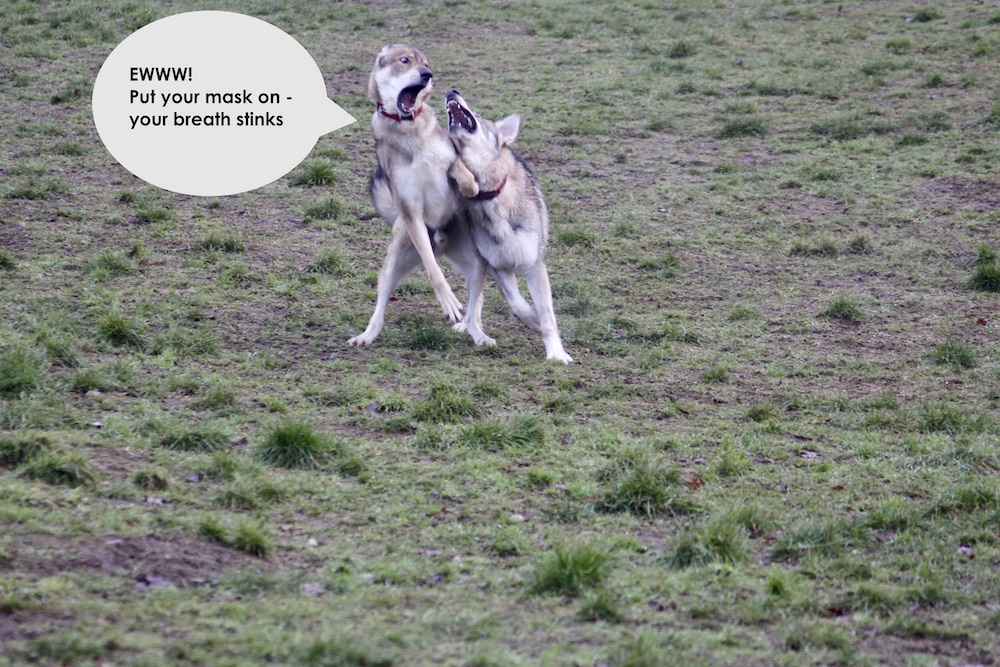 They are nuts –Seriously. This is not like your normal pet dog. They do the oddest things.
Needy McNeedy
Wherever you go they too will follow. Everywhere. 
Get Your Teeth Into This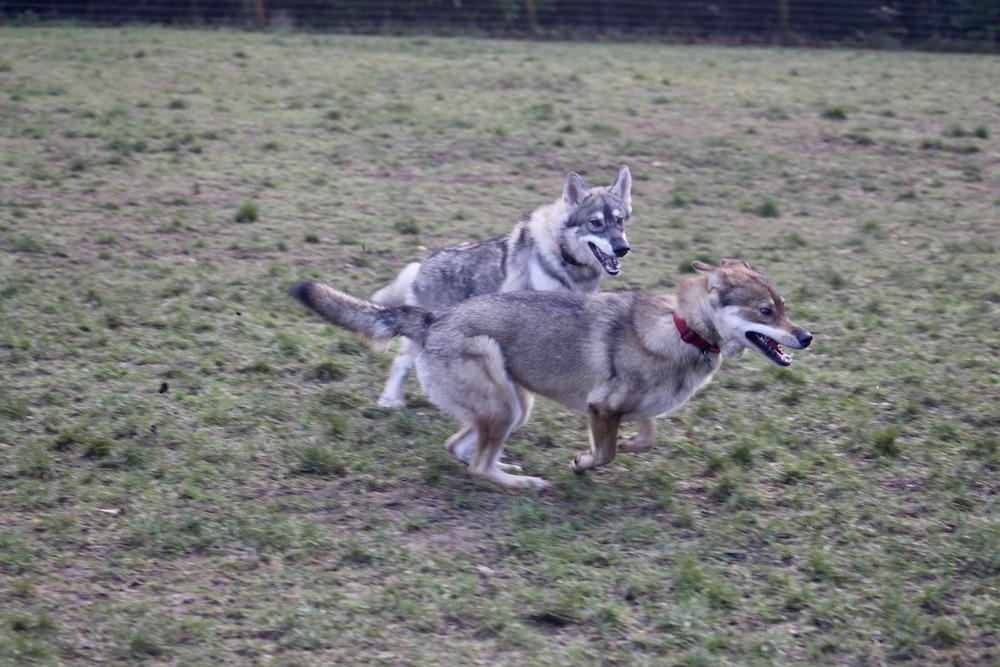 If you dare to go out and leave them behind they will eat anything they can in order to go and find where you are. They can chew through wood, plastic, and utensils in a matter of minutes. 
Who Sings That?
They don't bark – hardly ever. They howl. Head thrown back in full falsetto fermata until you come back. 
Smartly Defiant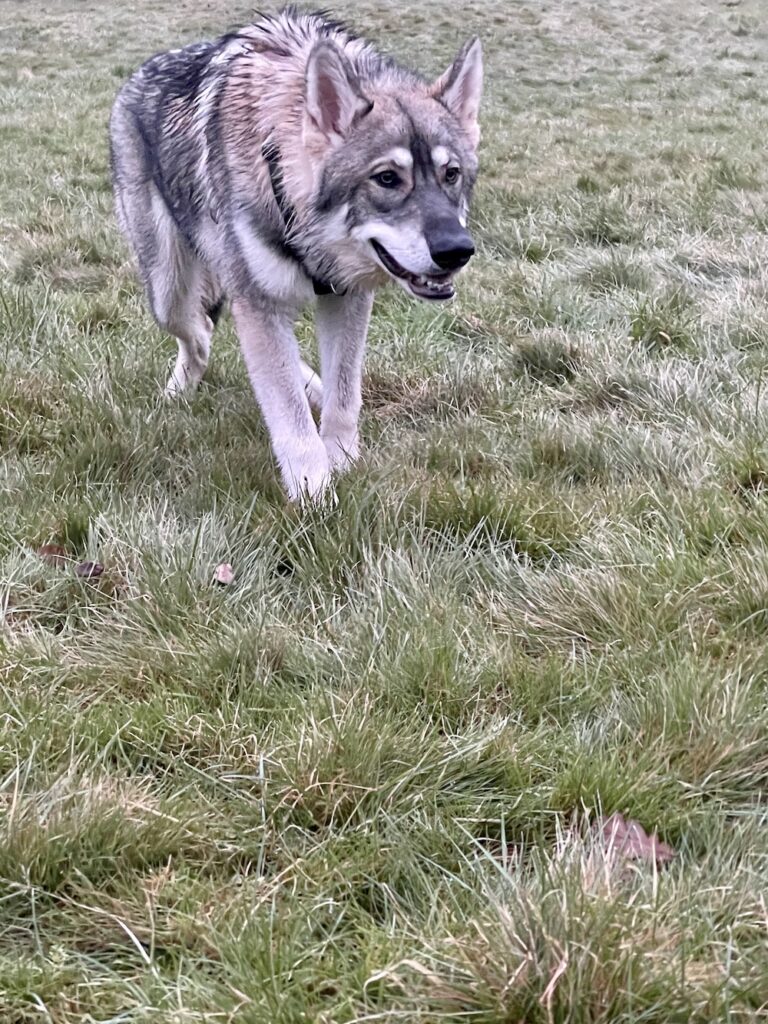 Easy to train because they are very smart but also hard to train because they are wilful beyond belief. They make a fractious toddler with a belly full of E numbers on a violent meltdown seem like a walk in the park. You need to be both patient and tough and not give an inch. However, because you get used to doing this on a daily basis you must remember not to treat people the same way regardless of how much fun that can be.
Either You Like Bacon Or You're Wrong
If you're brave enough to eat bacon in the morning you will be seriously intimidated all the way through your breakfast butty. Oh, and they're as tall as your kitchen counter so don't walk off and leave anything tasty unattended. 
The Big Outside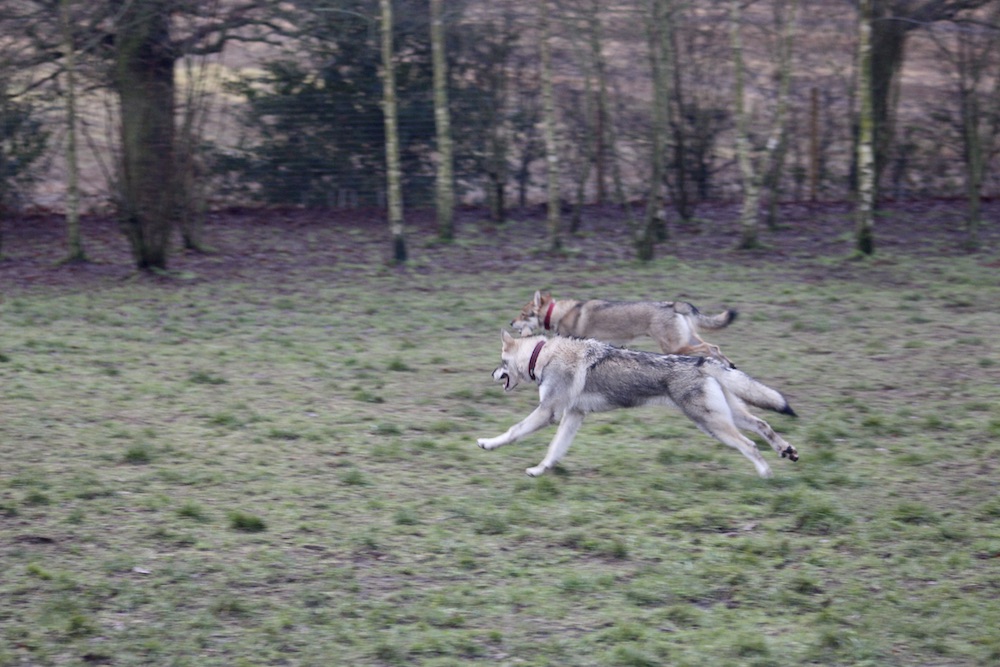 Come wind, rain, snow, hangovers, illness, or other – you are going out to play every day. You will be much fitter if not a little permanently exhausted. Get several pairs of good boots. 
If you don't exercise them enough they will dig holes in your garden in protest. Or just because they can. 
Do You Like It Rough?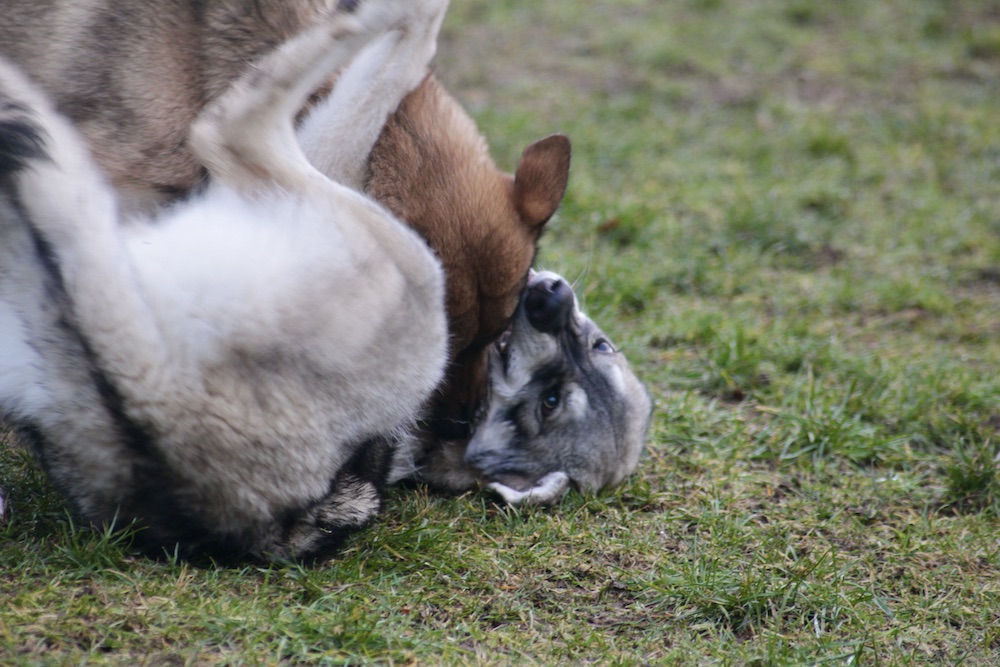 They bounce around looking like they're tearing each other's throats out because this is how they play. If you meet a submissive, small dog on the park then you have to pre-warn the owner that their little fluffy might go tumbling through the woods; Wolfdogs do not understand that Mitzy, Ditzy, and Shitzy are only 1/10th of their size. But honestly, don't worry, there's no need to run off…they're just playing…
How To Turn A Workman's Tool
When workmen come round to your house and you ask them if they're OK with dogs and they say, "Yeah – love them.." don't be fooled. As you open the second door and they see them silently staring, they tend to react badly by leaping onto your banisters shouting, "OOOH, NOT THAT BIG …" 
Shedding Hell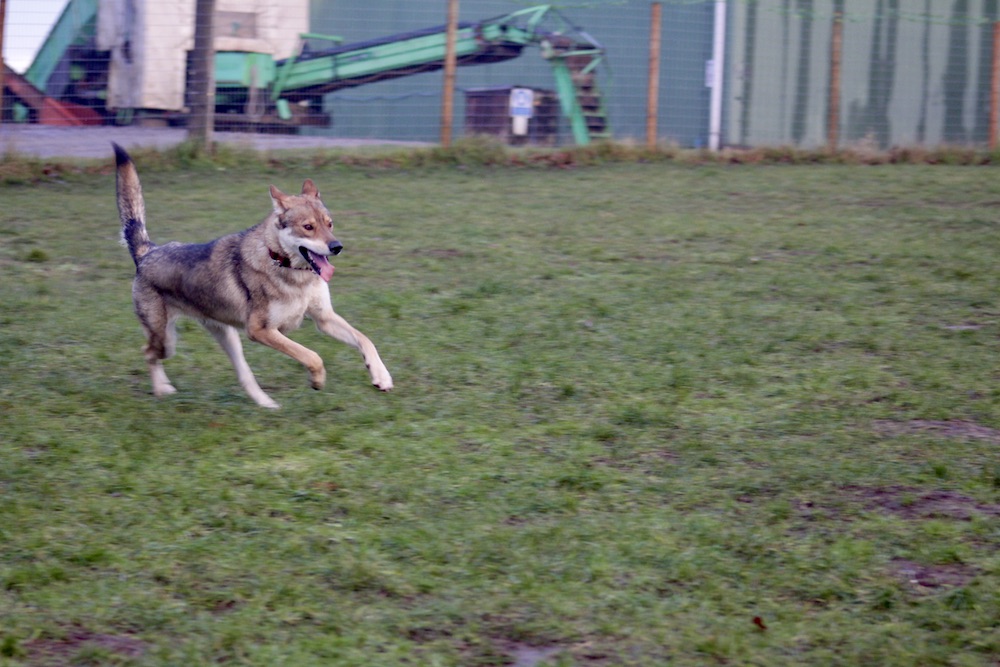 So much hair gets shed I cannot believe they are not bald. You could spin this into mohair and make a killing at the knitting shop. When they malt in spring and autumn you could stuff a sack daily. I don't use a nice bristle brush to groom them because it wouldn't do anything – I have to use an extra-large horse blade! 
Don't Look A Gift Wolf In The Mouth
You cannot open a delivery from Amazon without them helping. And do not leave presents under the Christmas tree because they absolutely need to know what's inside.
Get Two, They Said…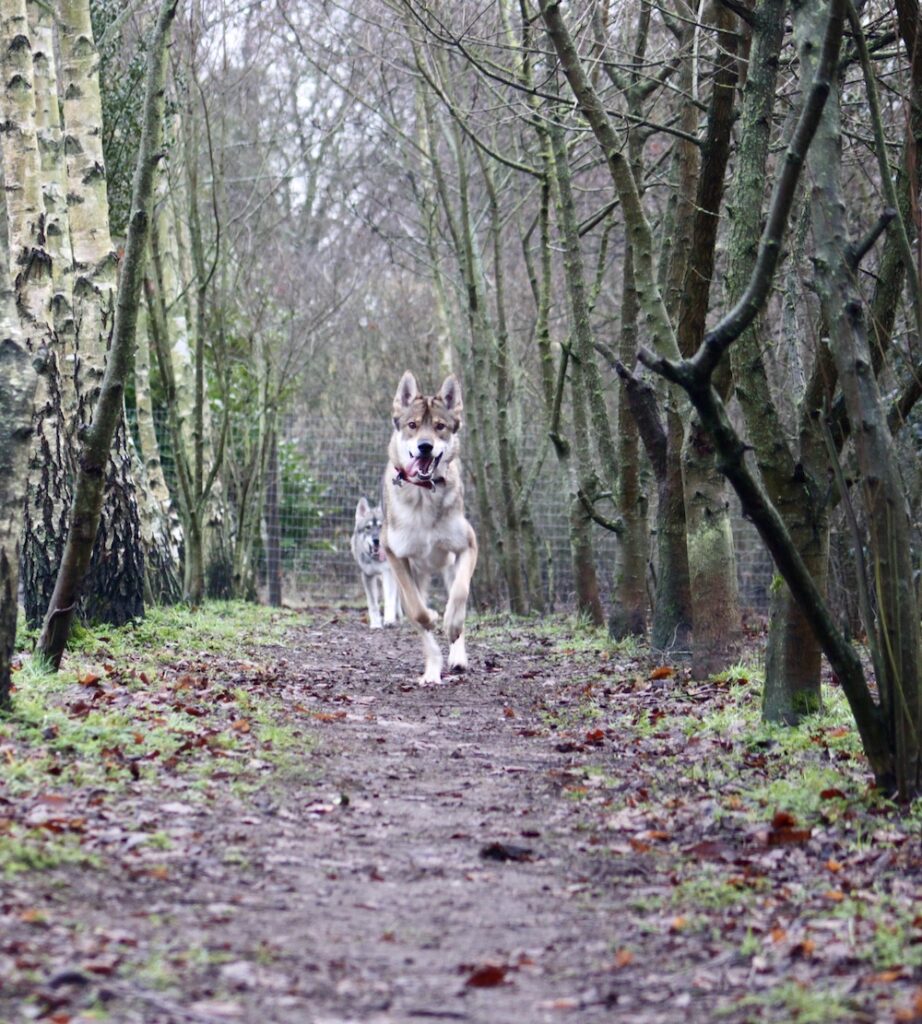 If you get two, thinking they will occupy each other, you are deluded. You are still a pack member and all that happens is that all the above intensifies.
But more importantly, aside from the fact these are the best pets I've ever owned and loveable beasts full of personality, they tend to scoff…
 A LOT
Here is a picture of my recent delivery from the pet food people.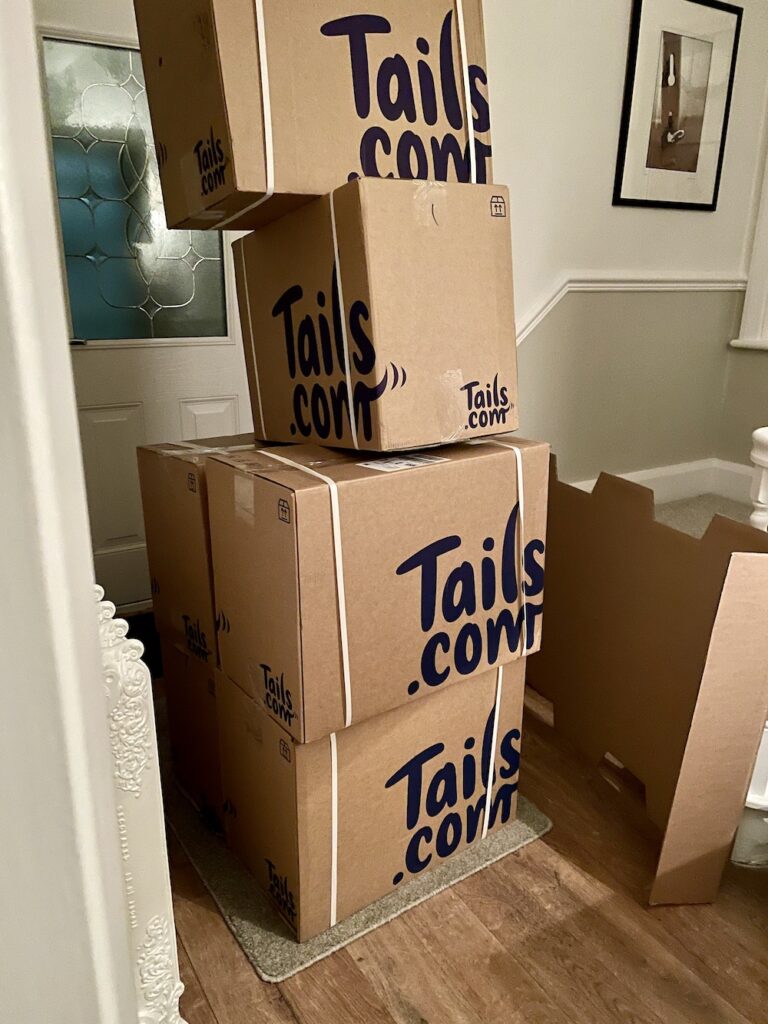 This is for one month only. 
And does not include treats or kibble. This is just meat.
It took me 7 hours to put away and I nearly got fined at the tip when I disposed of the boxes because they did not believe it wasn't a commercial drop. Nobody can have that much dog food…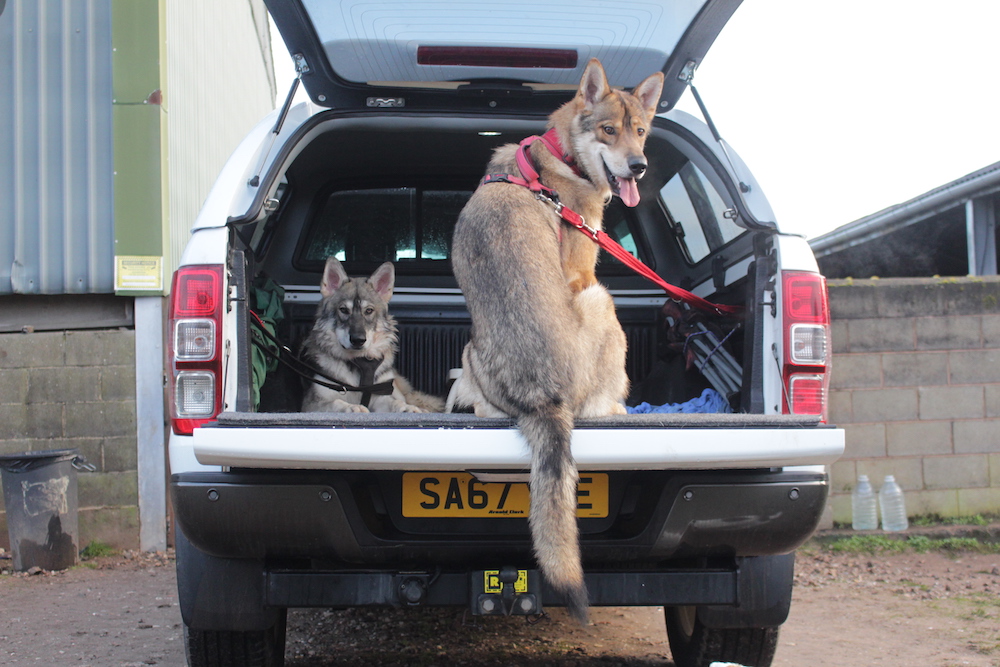 I tell ya what – I'll bring them in the truck next time and we'll find out if you want to charge me then.