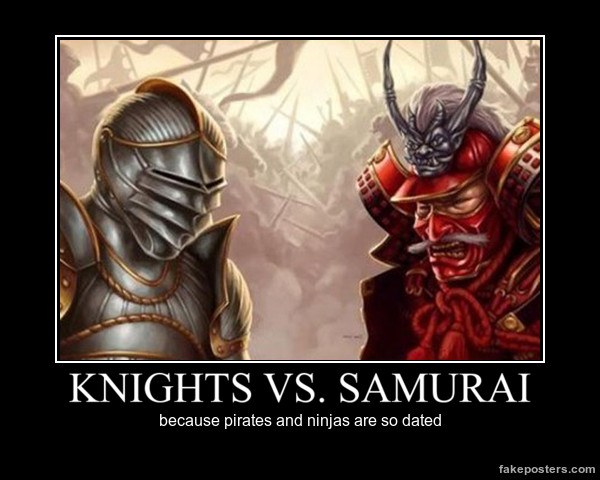 Satirical Snapshots Bringing You Whimsy On A Wednesday!
You want to be thankful I'm here today because I very nearly drowned. It is lashing down with rain so hard that my windscreen wipers cannot swish fast enough. This is not conducive to staying alive on country roads that are fast turning into lakes. All of a sudden I drove over a dodgy grating and a tsunami of brown water enveloped my car. I couldn't see a bloody thing for ages; not even the ponce in front of me in the Audi R8. It could have ended in tears but just before I went into his rear end, my vision came back. I'm going to have a chat with the local council today because you can bet your life that the speed cameras are still working but the grates are not.
Talking of Manhole Covers…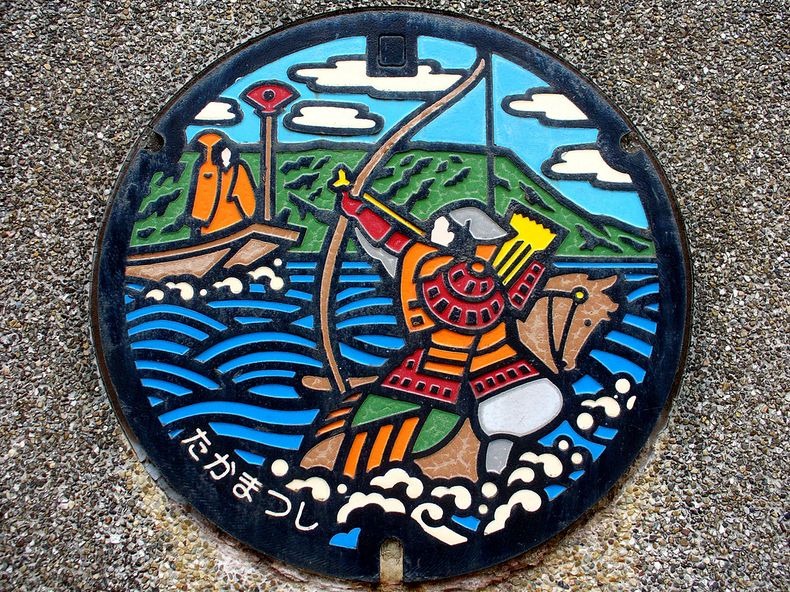 It is well known amongst this community that I am a fan of taking photographs of doors and manhole covers. It has often seemed strange to many people but I'm not bovvvered. The other day, fellow blogger and Brit pal, Masher sent me an email with a link telling me I needed to hot foot it to Japan with my camera. Masher often takes the piss out of me for photographing manhole covers but I always knew they had a future as objets d'art and now I have a new reason to travel further afield!
These people have really got their shit together making elaborate and beautiful manhole covers so their streets have no ugliness.  You can't poo-poo that!- check it out.
Please do not refer to me as a manholer as it sounds particularly deviant and we all know I'm not.
I've always been fascinated by the Japanese. My recent sock drawer phenomenon and tidying up ritual was invented by a Japanese girl. The way this chick folds things up is like a work of art.
They are all so pretty and tiny and neat and tidy like little dolls as opposed to tall, clumsy, and chaotic like me. I'm not jealous or anything.
日本語
Their writing is both mental and beautiful. That's one of the things I like about the Japanese but here's some more:
Tipping is offensive. This I like. If my dinner is a tenner then I know where I am. After a full belly of fine fodder, I can't be arsed to add 15-20% onto my bill and then have to deal with the petulant waiter who has a face like a smacked arse because he was expecting more.
They make drinking tea a special event. Nice. This experience is on my bucket list. I am going to take my Tetley tea bags to the Geisha girls and see if it tastes better when they make it up. This will be my Japanese version of twisted wine tasting.
They have Samurai's. Nuff said.
Japanese hold very odd parties throughout the year, like Fukusasa and Bonenkai – read into that what you will. And let's not forget bean throwing. Uh huh. This is where Japanese parents deliberately scare the crap out of their kids by wearing scary masks and their offspring throw soybeans at them. They call it bonding.
Bit tired at work? No problem. Public napping is ALLOWED. Get your head down and have a kip, love. I'm a big fan of this idea and have transported two sofas into my office to accommodate this wisdomous work ethic. I think it might catch on.
Shake hands? No.  None of that malarkey with the great unwashed. They prefer to bow to you. Very respectful though I reckon physio's over there are on a pigs back.
Christmas dinner. Everyone's favourite, right ? However, turkeys are hard to find in Japan so for them to get a gobbler on at Christmas, the nearest they've got to compete is KFC. Off they trudge in their droves to this fried chicken franchise on Christmas Eve to feast merrily on a family bucket. Naturally, KFC are very supportive of this.
The Onna Prima-donna
I once had a Japanese student stay at my house for six weeks. Accommodating foreign students can bring a wealth of culture into your home and make for long-lasting friends. Or, sometimes it can be the longest six weeks of your life. I once had a Chinese man boil eggs in my kettle and bring the cops to my door because he was taking pictures of kids at the park. Not in a 'fiddly Dave' kind of way but just because the Chinese like children and taking photographs of everything. Despite me telling him several times not to do this he continued and had the local parents burning torches and forming a posse. But that's another story.
When I was asked by the city's university if I'd take a very rich and well to do Japanese girl into my care, I jumped at the chance of learning to be a delicate flower and making my feet smaller. I went to fetch her from the airport and found that she came with a chaperone.
'Blimey, she is well to do,' I thought – though I wasn't expecting two for the price of one and got the university on speed dial sharpish. Turns out it was just her mother who had flown all the way to London with her because she was scared of flying. Bless. Mum had to fly back to Japan the very next day.  When mum went to leave, my little student just nodded and walked off.
Well, hold on a minute, petal! This woman is flying all the way round the flippin' world to accommodate your issues and has no doubt paid thousands of Yen to have you study proper British English in the Land of Hope and Glory!
"Give your mother a kiss and a hug goodbye, missy!" I said.
"No. We don't do," she replied stoically.
Well, she was a bundle of warm and cuddly let me tell you. I don't think I've ever met such a cold and miserable person in all my life.  And even though I found being bowed to for six weeks rather fabulous, not gonna lie,  and the fact she had different slippers for every room entertaining, she slurped her dinner down like a starving vagabond in a soup kitchen. I cleverly started giving her money for KFC instead because smacking your lips and dribbling at my dinner table ends in violence.
All fur coat and no knickers, as we say in England.