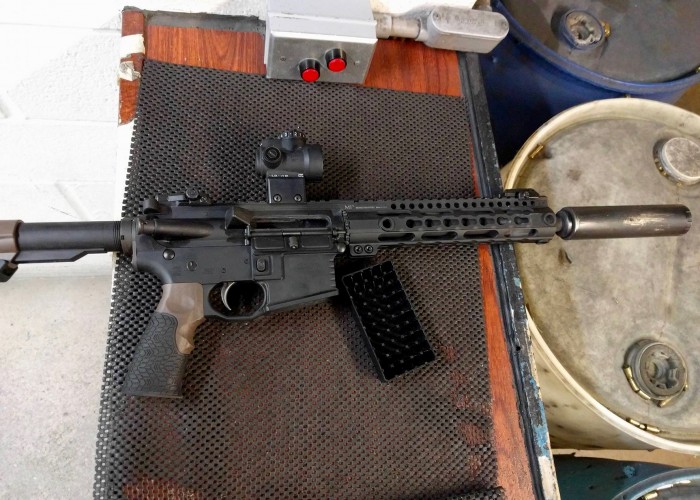 I arrived back home in Texas Cowgirl land this morning where I belong.
"I'm back!"  I said to the gun crew at the shooting range.
"Ah, welcome back, English!"
"I want a rifle.  My friend said a .22 rifle might be a good idea?"
"Nah.. we're going to let you play with this!" they said, holding up some big black weapon.
This time there was no schooling which I found a little unnerving and the fact that I'm to be trusted to remember the very brief instructions that went like this:
"Load it here, pull this back, take of the safety catch here and line up the red dot about two inches above target.  There you go – have fun, English!"
"K then."
My forearms are killing me.  I can barely type.
Here's the show: