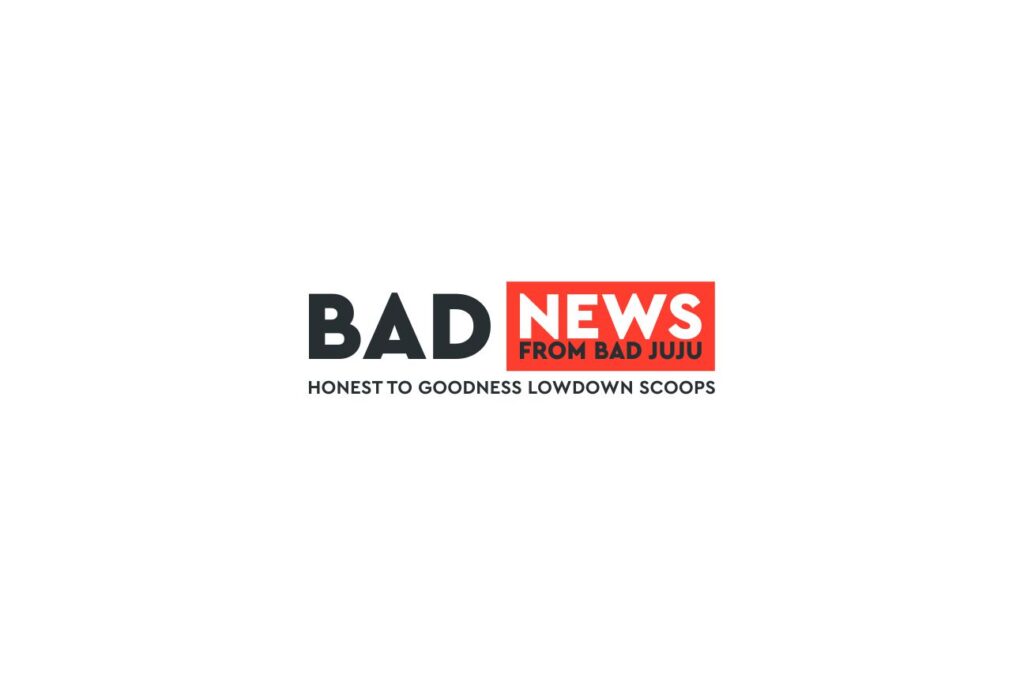 Satirical Snapshots Bringing You Whimsy On A Wednesday!
With Breaking News From Bad JuJu
Just as one lockdown disappears another one starts under the guise of "NO FUEL"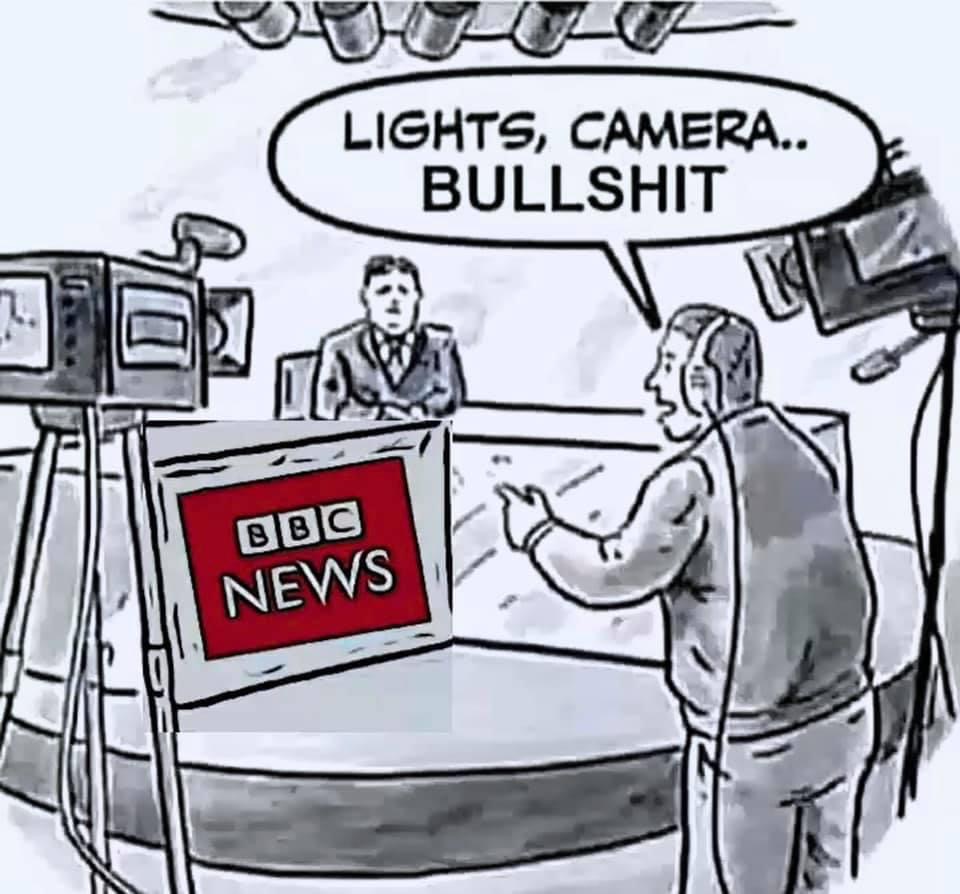 Thanks to the media's narrative of instilling fear into the public, hundreds of people ( AKA wankers) have rushed out to panic buy fuel leaving petrol stations empty. Due to a shortage of HGV drivers in Britain, there are not enough tankers to deliver fuel across the nation. Many haulage companies are going under, unable to deliver products as they have lost drivers from Europe. The government have recently issued 5000 temporary visas in an attempt to bring back European drivers to help with the crisis. They also have the army on standby. 
Dave Dillbury, a manager from a haulage company in the northwest said, "People are blaming Brexit as you'd expect and I saw that German tosser from the European Union on TV the other day saying, 'Wie told you so' but this shortage has been going on for years.
Another large truck company reported a loss of drivers due to the pandemic. "Lots of people got furloughed in lockdown which has made them not want to come back to work," Ian from Truckability said. "My mate Rob and his missus started their own eBay business with the dosh they'd saved and now he's minting it in selling crocheted effigies."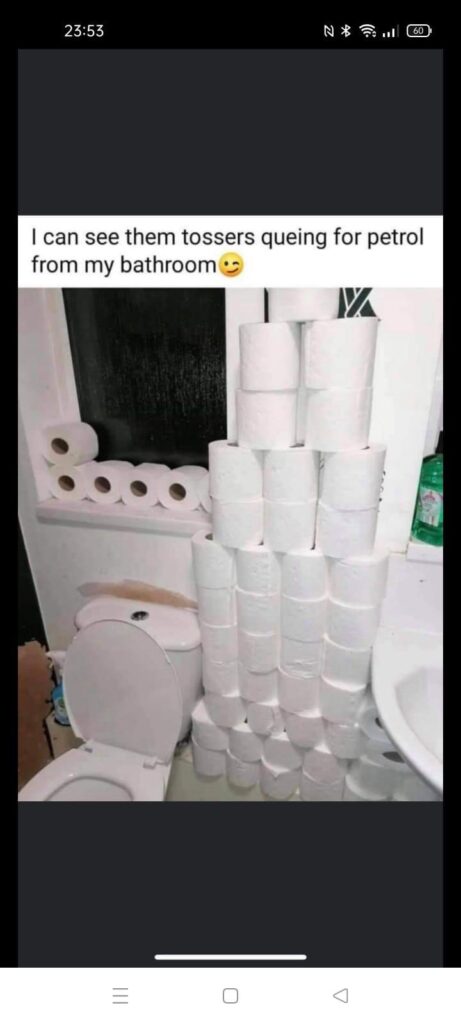 Queues of traffic lining up for fuel have caused severe delays on roads across Britain resulting in fistfights and road rage. One angry couple were seen hurling abuse at a pensioner sat in his car because he was blocking the entrance to KFC. "These doddery old gits don't need to go out, but we've got a family of five to feed!" said the outraged pair. Another man said he had been waiting in the queue for two hours only to get turned away when he was four cars out because the pumps were empty.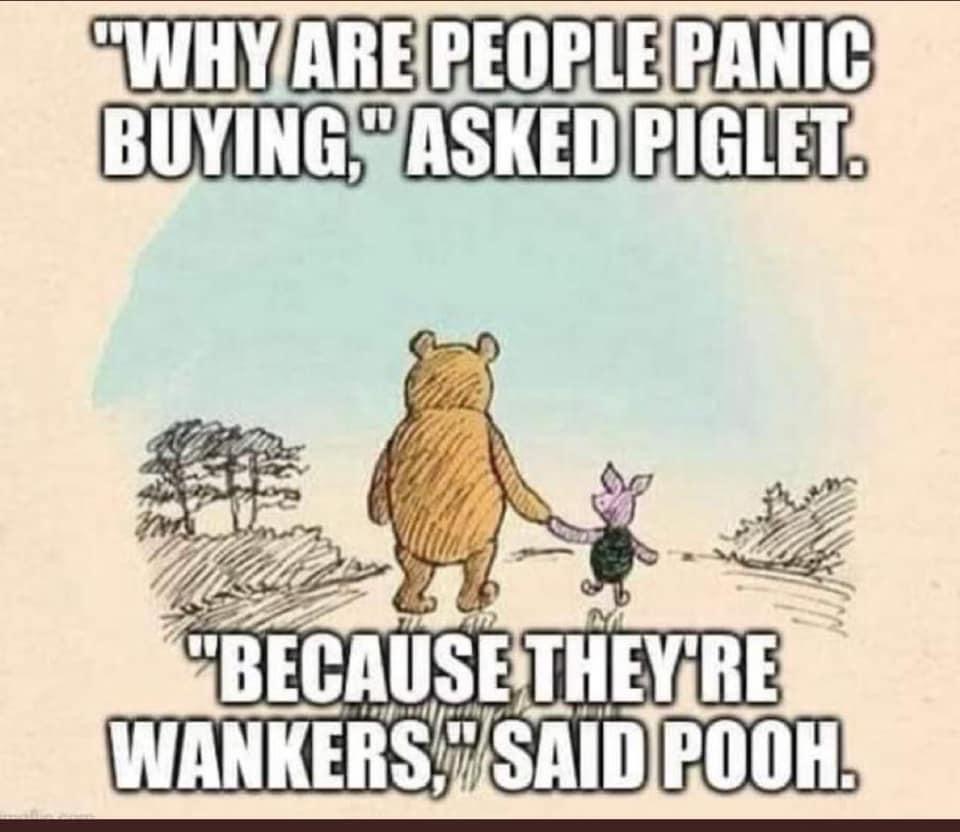 Many workers are taking to social media to report their frustration. Taxi drivers are losing money, health workers can't get into hospitals and care homes, and an irate chiropodist blew his top on Facebook earlier stating,"I was supposed to visit a woman with bunions this morning but didn't have enough fuel to get there. Now I'm out of pocket and that poor woman isn't going to be able to walk the shops, is she? – It's outrageous!"
Fuel-station managers have spoken up saying, "Prepare for it to get worse – We are already having to cap the amount of fuel that people buy if they're lucky to get some, and soon we will have to prioritise medical staff and emergency services." When asked why the prices have suddenly risen to £2.08 per litre when the problem isn't actually a shortage of fuel, one manager from Kwik-Fill said, "Some say it's profiteering but I see it as entrepreneurial. You gotta fill your boots when you can." 
When speaking to forecourt attendants across the nation evidence of sheer lunacy seems to be in play. Neville Green, a cashier at Esso said, "I've only been doing this job for 5 weeks and I think I've seen it all. One bird started filling up plastic carrier bags and putting them in her boot. Another bloke brought 20 fuel cans, and someone else came with a great big container on the back of his truck and started filling that up. I normally finish at 10 P.M. but today I finished at 4 P.M  cos there was nowt else to do. I'm just thankful I ride a mountain bike."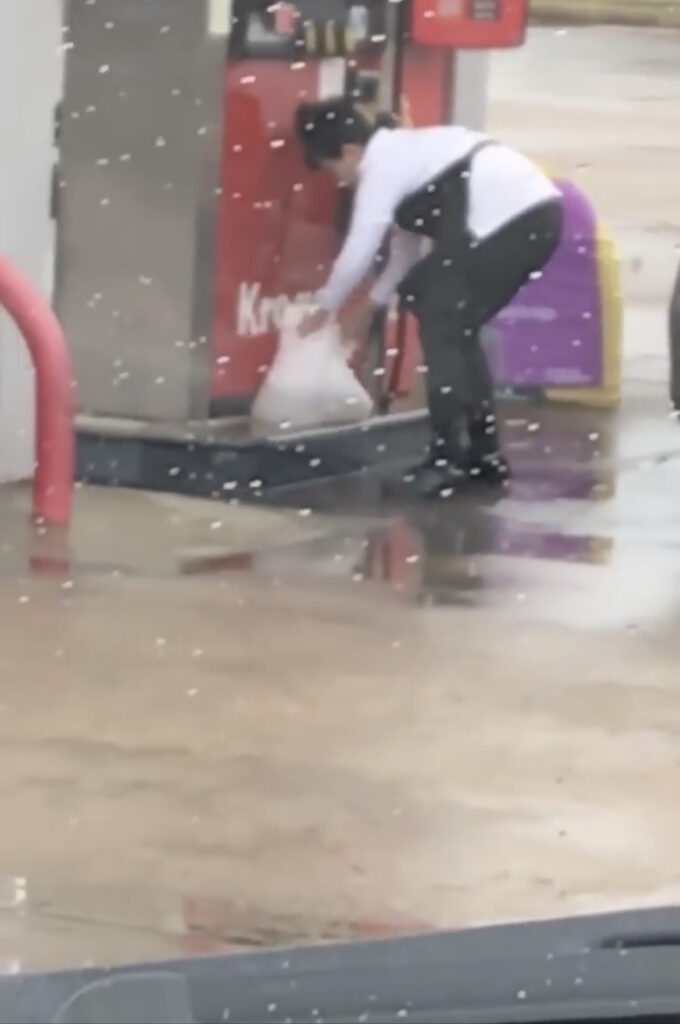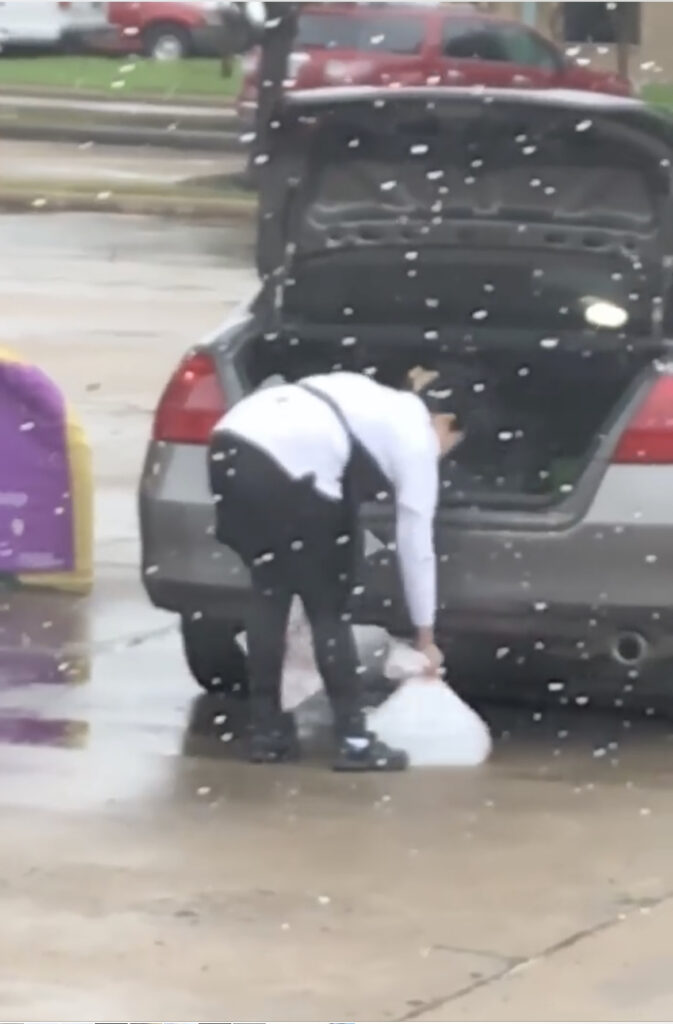 One unscrupulous woman got barred from Facebook for trying to sell ten litres of fuel for £50. She has now gone into hiding after severe online bullying and several death threats.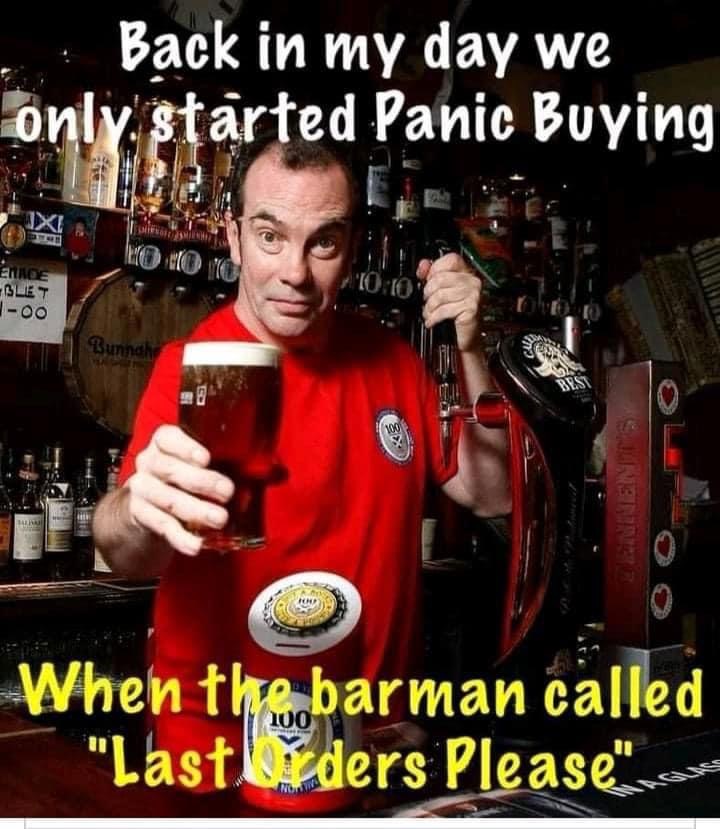 Who knows when this crisis will end? Fuel is just the start of it. Many of the supermarket giants are being left with empty shelves as drivers are a scarcity. "Even the drivers we had have left to do contract work," Sonia from Sainsbury's said. "They're getting fifty grand a year with no late-night shifts or weekend work. They're onto a pig's back. I even thought about jacking in the deli-counter to get my HGV licence but my fella said it's no job for a short-arse with alcohol dependency." Asked if she thought the situation would get worse, she said, "Well, I've already stocked up on mince pies. I don't know if I'll get a turkey at this rate. This situation could totally ruin Christmas."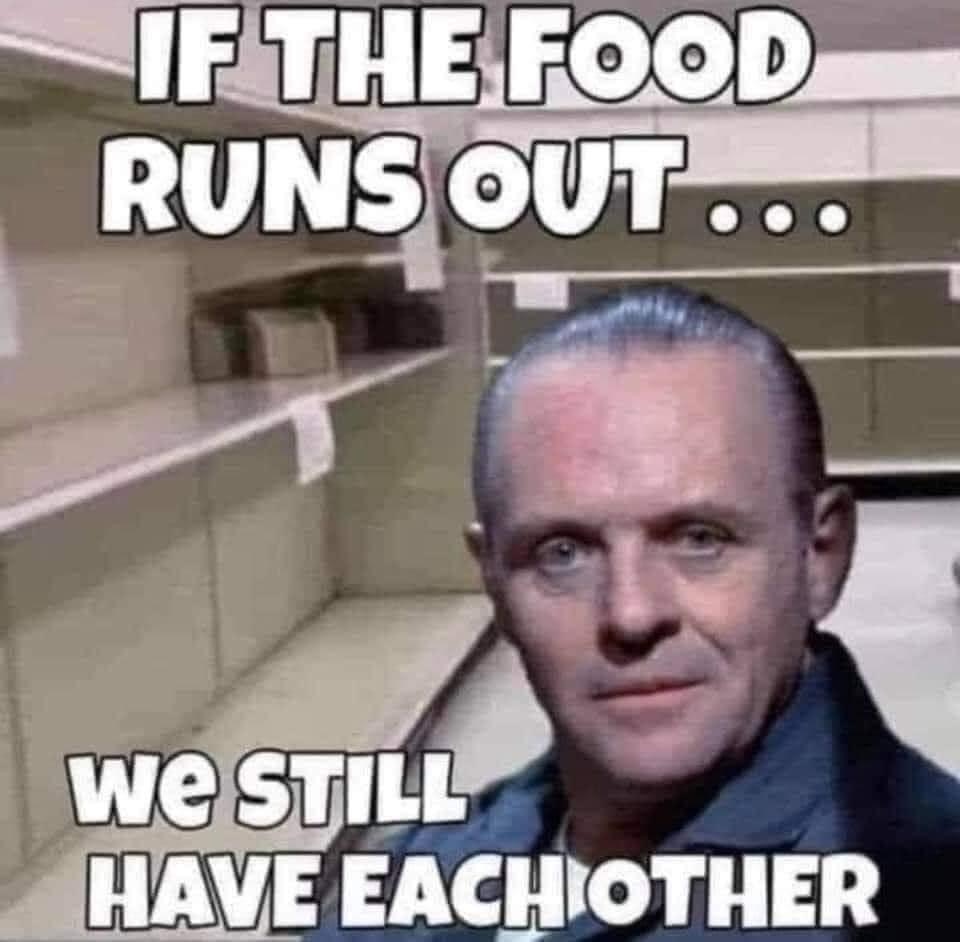 On a personal note, I'm biding my time with little choice since I only have 19 miles of fuel in my tank. I only have to turn a corner in my truck and that'll be gone. My advice? Invest in a pair of walking boots and save money on your gym membership by putting your best foot forward.
  There's miles to go before you sleep.