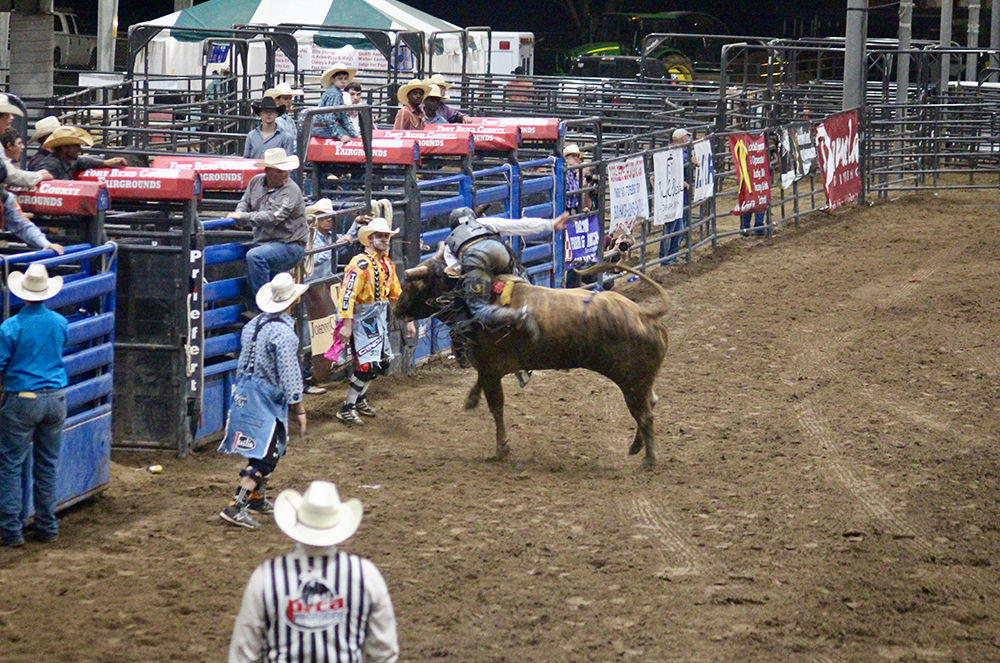 Satirical Snapshots Bringing You Whimsy On a Wednesday!
Yeah, well, pffft….not before time, I know.
Shockingly tardy.
I've been a very busy Brit and despite what you may think, it's not been all about enjoying myself.  However, I'll spare you the humdrum side and get back to the whimsy of the last few weeks.
Flying High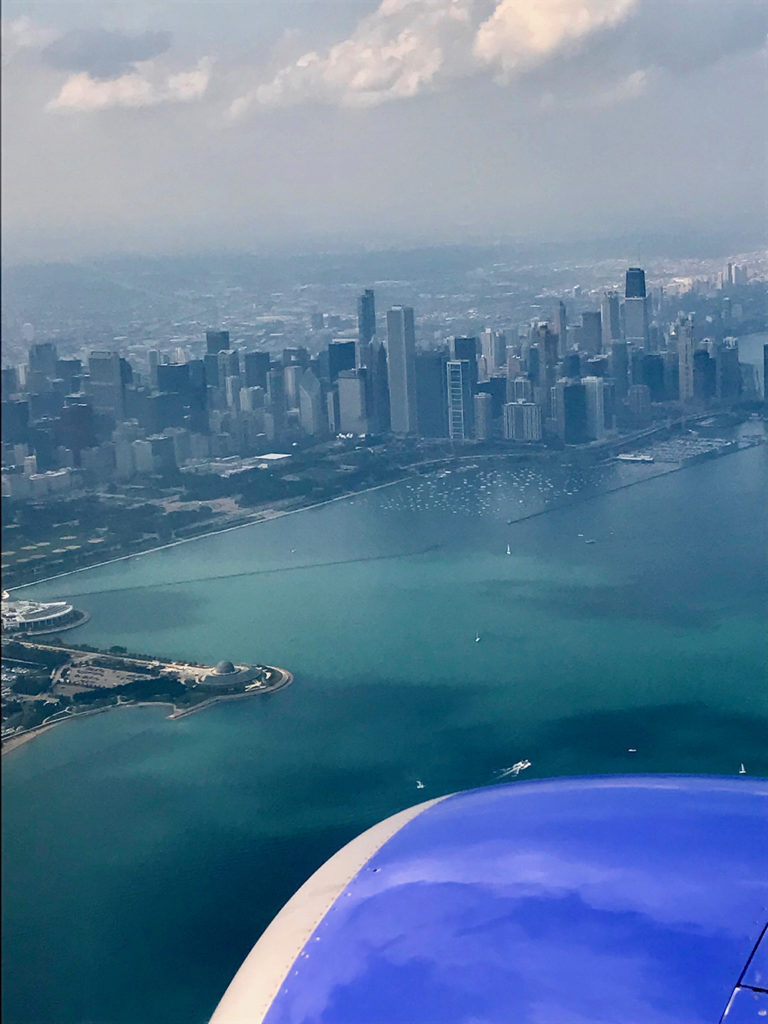 I took a trip to Chicago and Indiana to see an awesome band.  What's not to like about that?  I had a fabulous time and here is my view of The Windy City from my aeroplane window where I sat sipping a Margarita and pondering on how they can call that mass of water a lake.  Lakes don't have waves, just sayin'
I'm not a fan of other passengers as they tend to spread germs, put their arms on my armrest or smell funny.  Worst of all, some of them talk to you.  There's nothing more terrifying than being trapped in a tube with a nobby no mates.   Had I have sat next to the chap who stood up in front of me as we disembarked I might have been more receptive.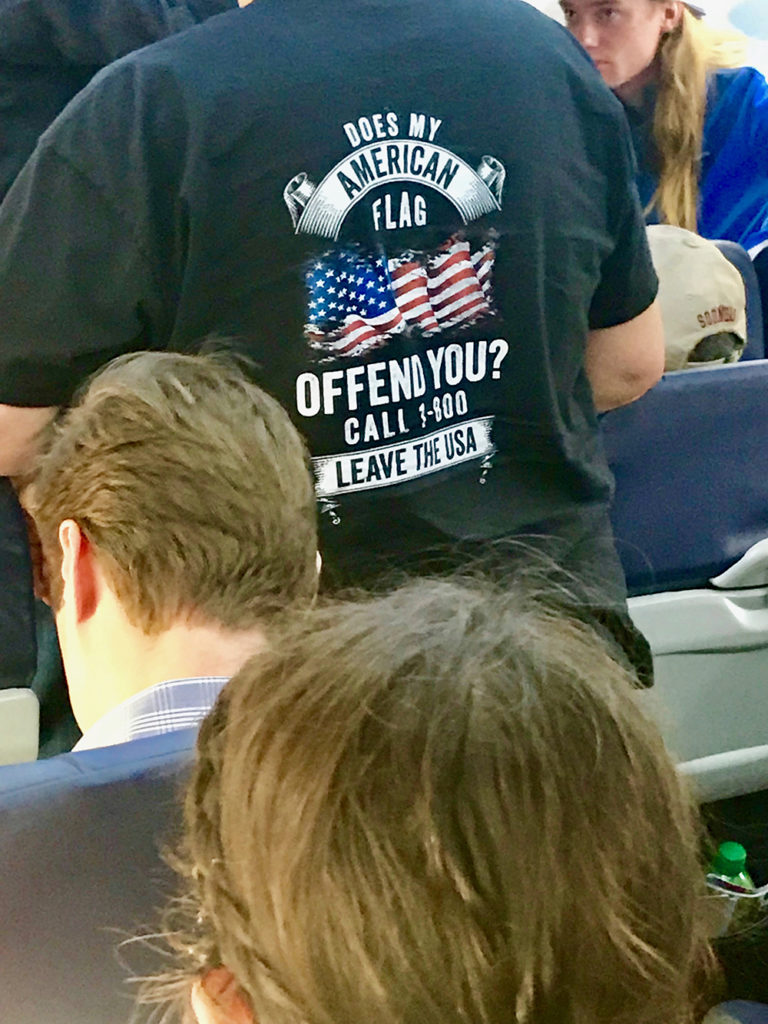 Talking of T-Shirts…
You know how I am about my bewwwts. Right. I am the Boot JuJu Queen.
As if I didn't just find my perfect T-Shirt! Ha!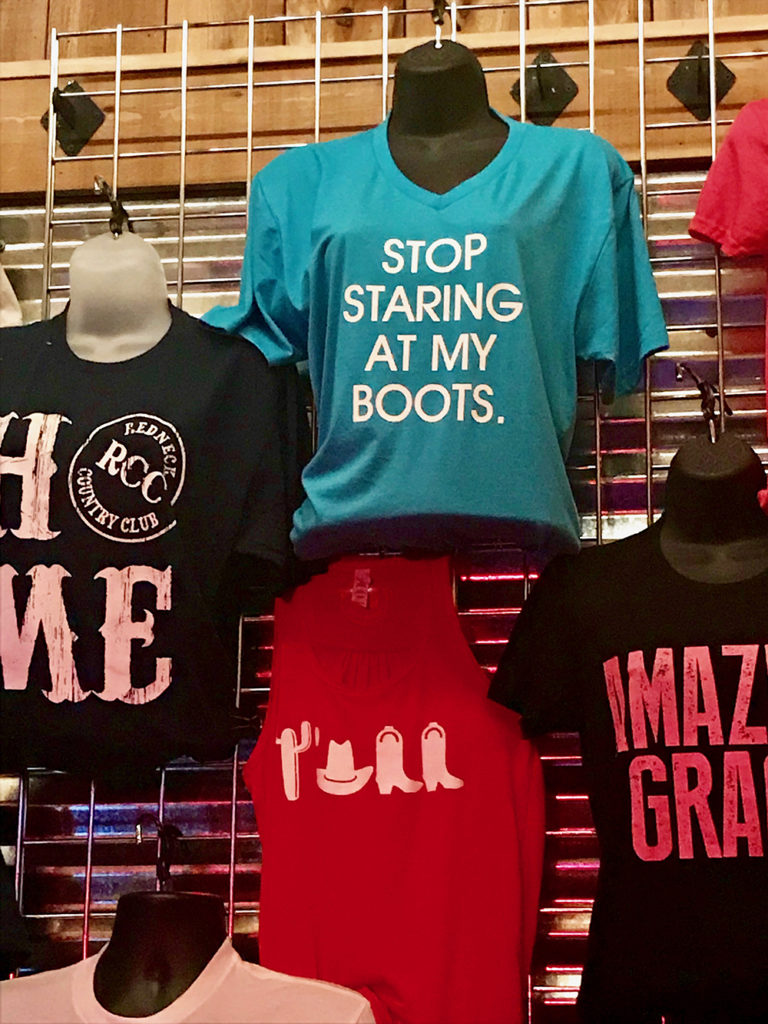 What's not to like about that?
And then, I went and found the best place to wear it! The horniest dance hall in Texas!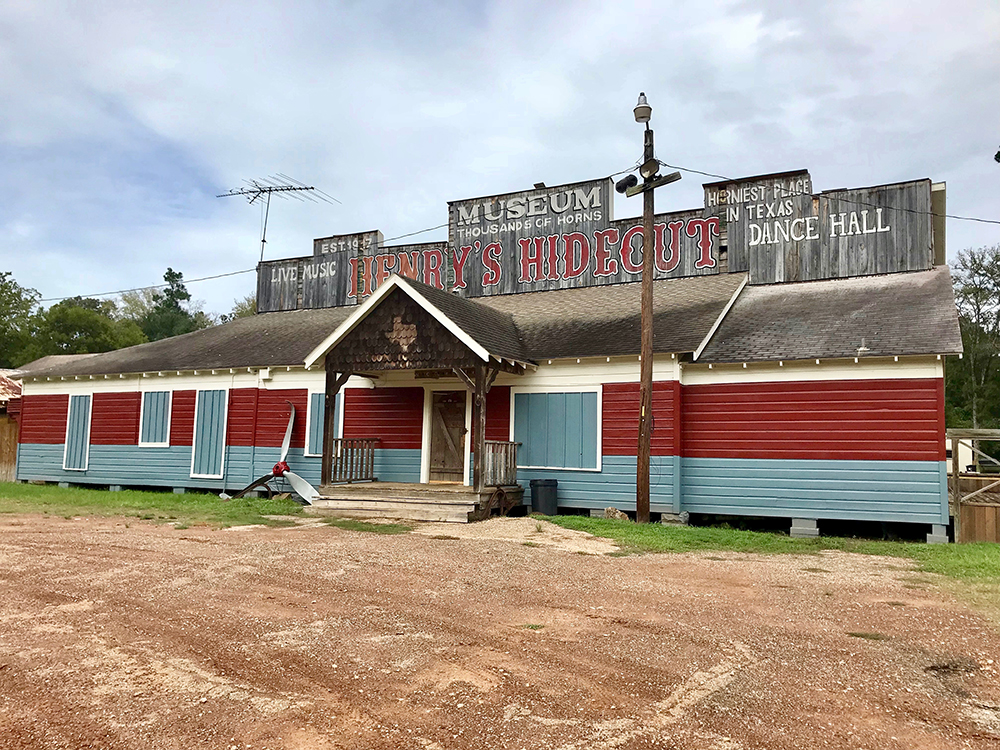 Unfortunately, it was all shut up and Henry really was on a hideout.  But, when one door closes another one opens, and it just so happened that I found an even better venue that I could not possibly pass up what with me being a Brit in America…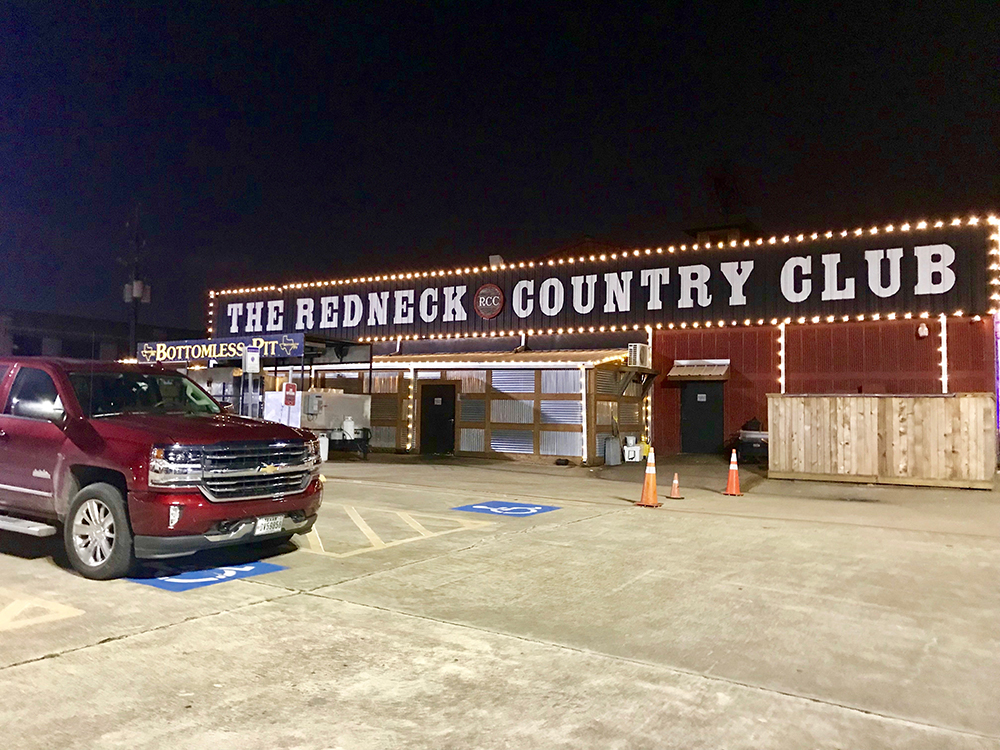 And as soon as I reached the bar I knew I was in the right place…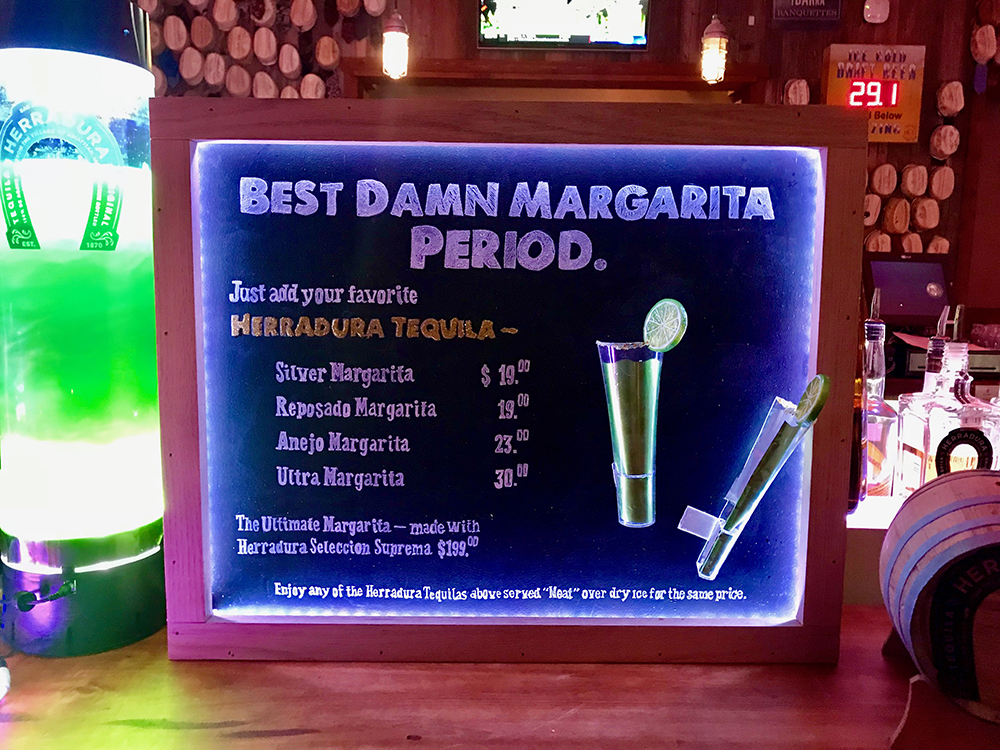 A little bit steep on the old prices there, pal!  I'm all for giving the ultimate margarita a tasting session but I ain't paying $199 for it!  I tried to steal the lonely pint that seemed to have been discarded at the side of me until I realised why it was there.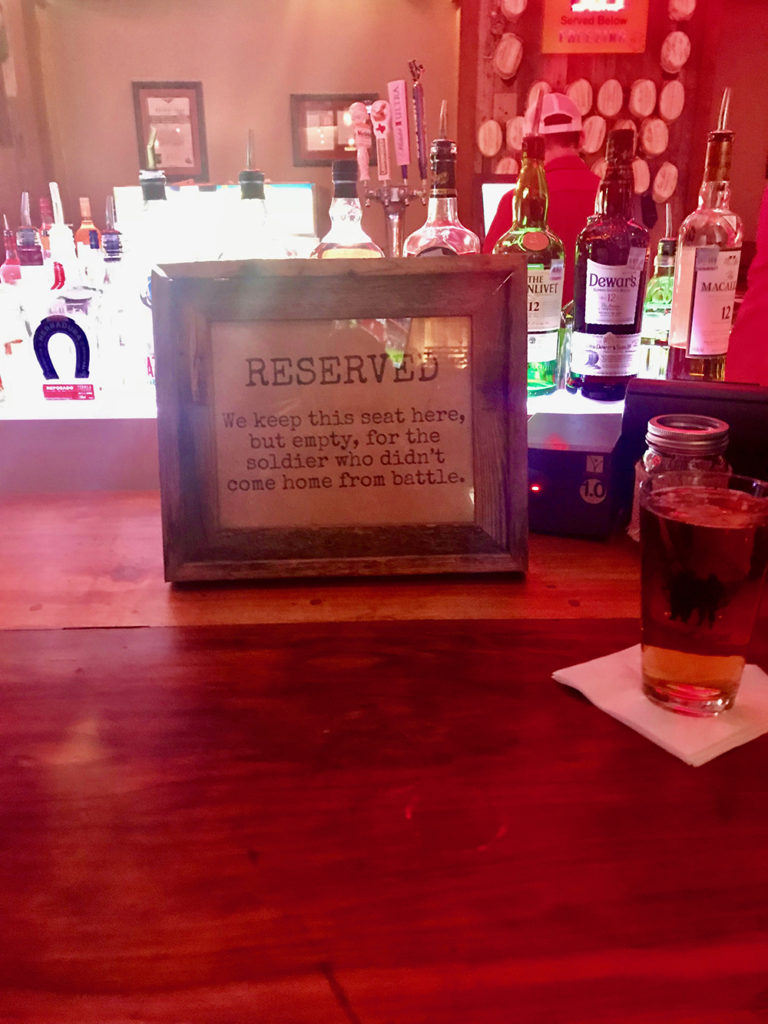 What's not to like about that?
Talking of Pride Before a Fall…
It's a rodeo thing.  Fortunately, I got some proper nice seats at the Fort Bend County Fair to watch the rodeo. It's all about who you know.  People don't mess about with me now I've been to a Redneck Club.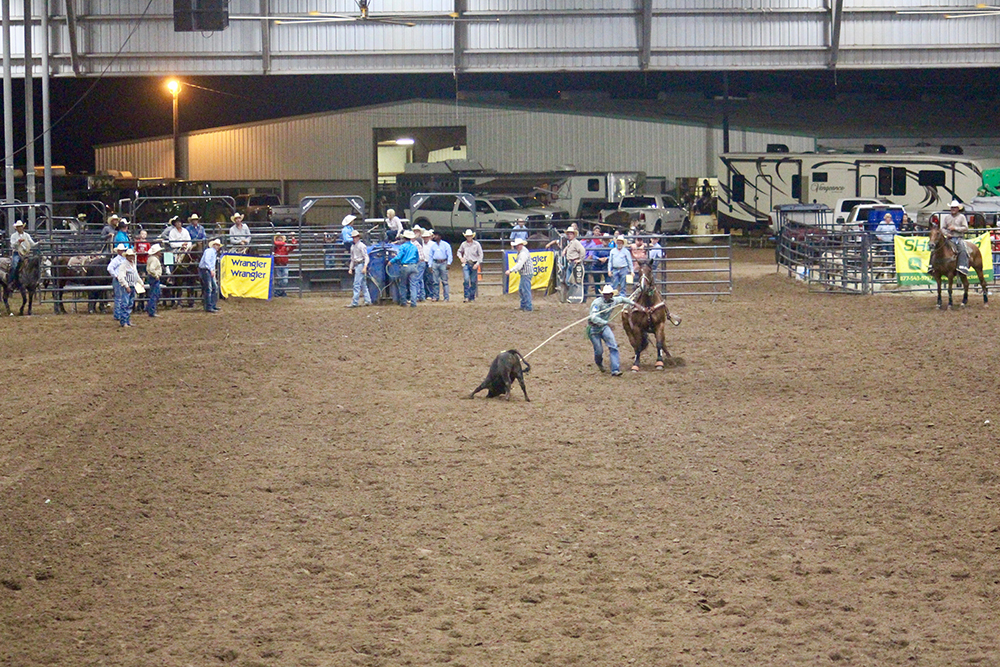 I admire ropers. I do.  There's such a skill and poetry to swinging a rope. I know this as I'm currently practicing and it's way harder than it looks.  Problem is, I get all stressed about the poor little calf who comes a cropper as the victim of the show.  I have been assured that these animals are well looked after and being able to do this to a calf is highly important when moving cattle.
Whatevs.
Riding bulls though, that's a whole other level of madness.  You really do have to be tougher than the rest to dare to do this.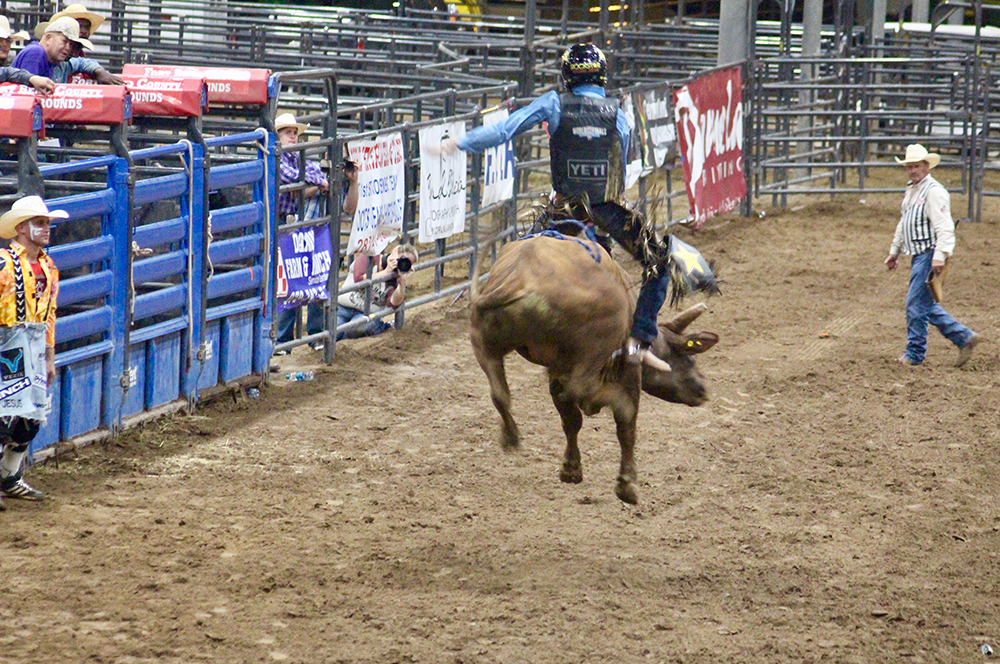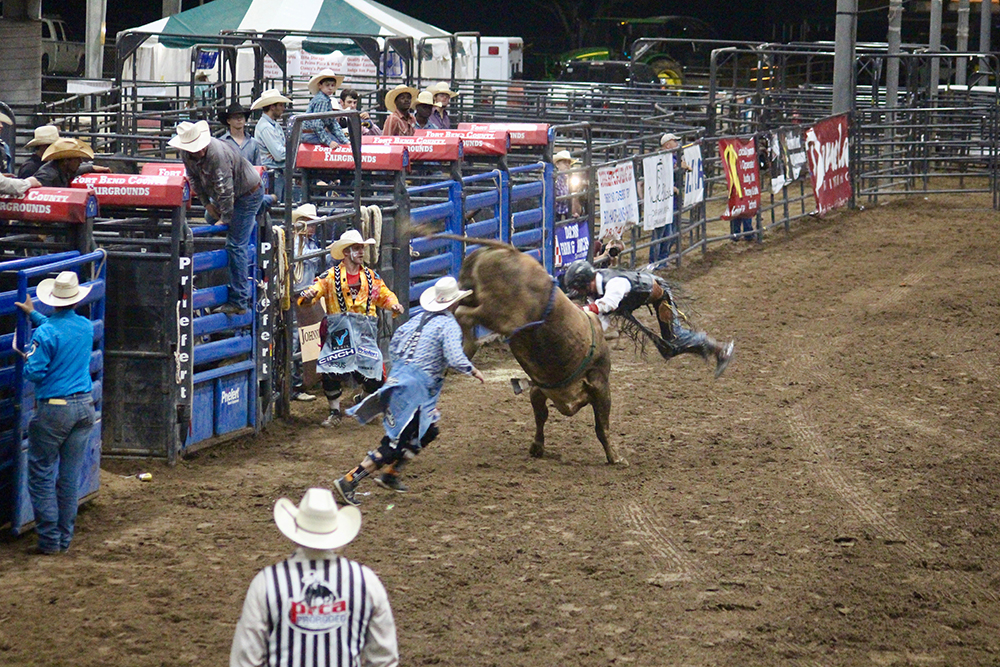 Bonkers. And if that wasn't enough, cue the flying motorbikes.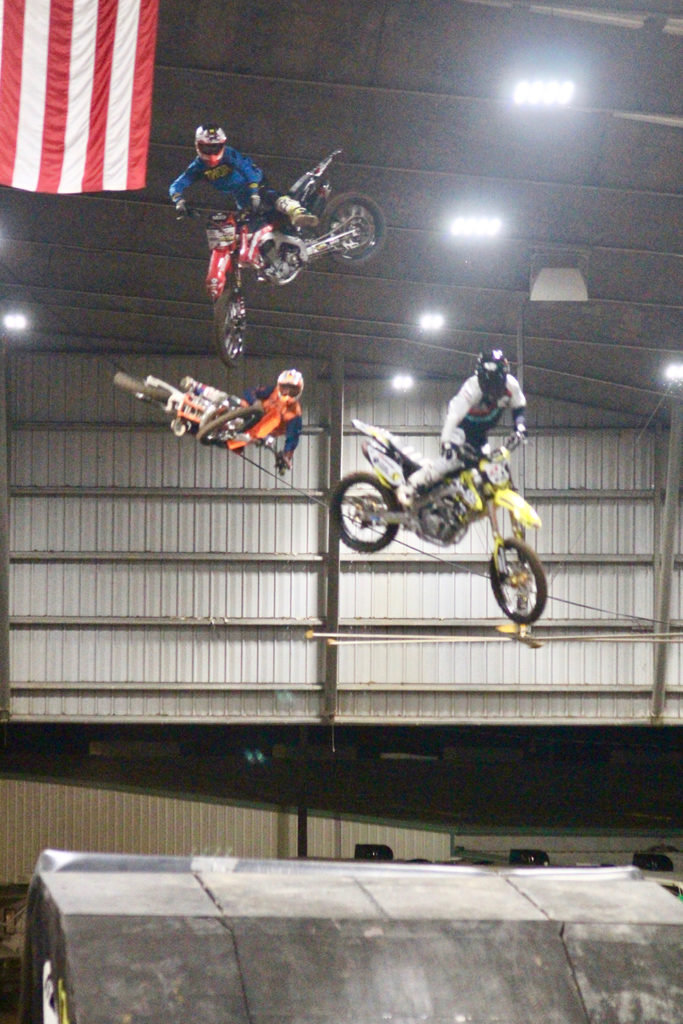 Talking of Flying…
Sup, birds.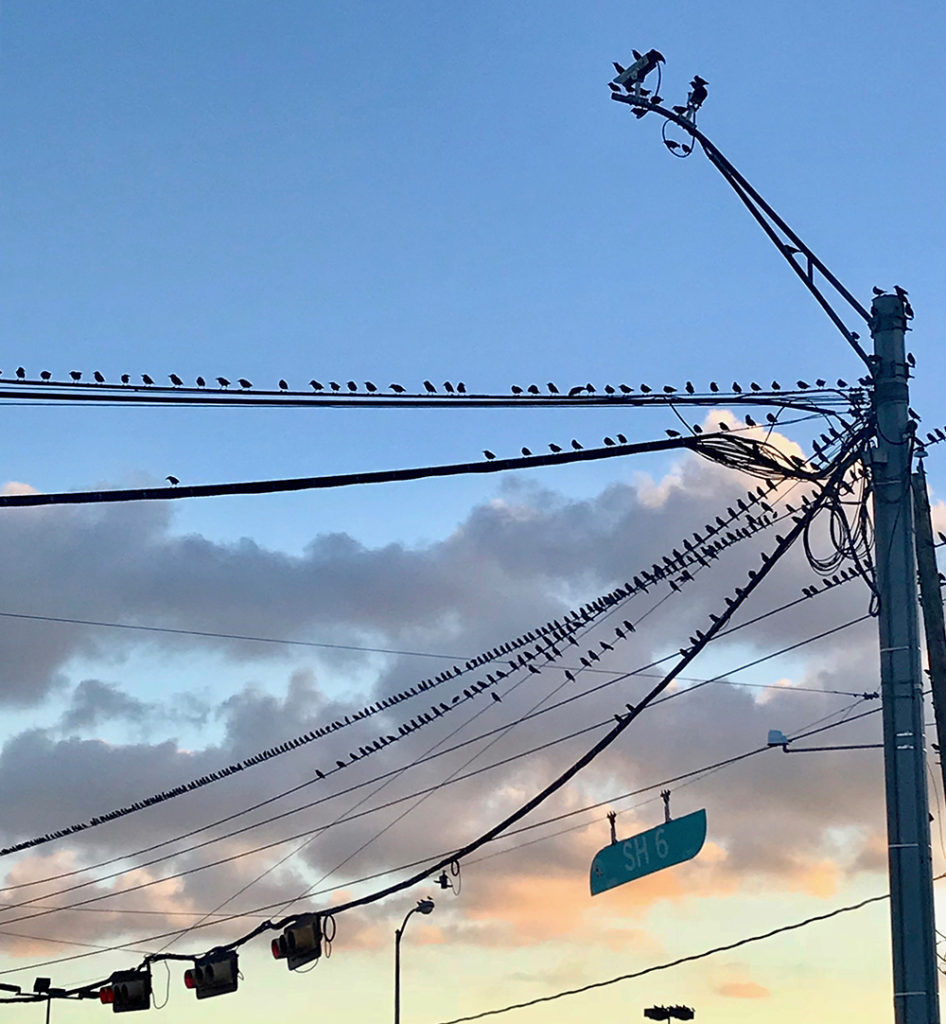 Flocking hell!  I've never seen so many birds in all my life.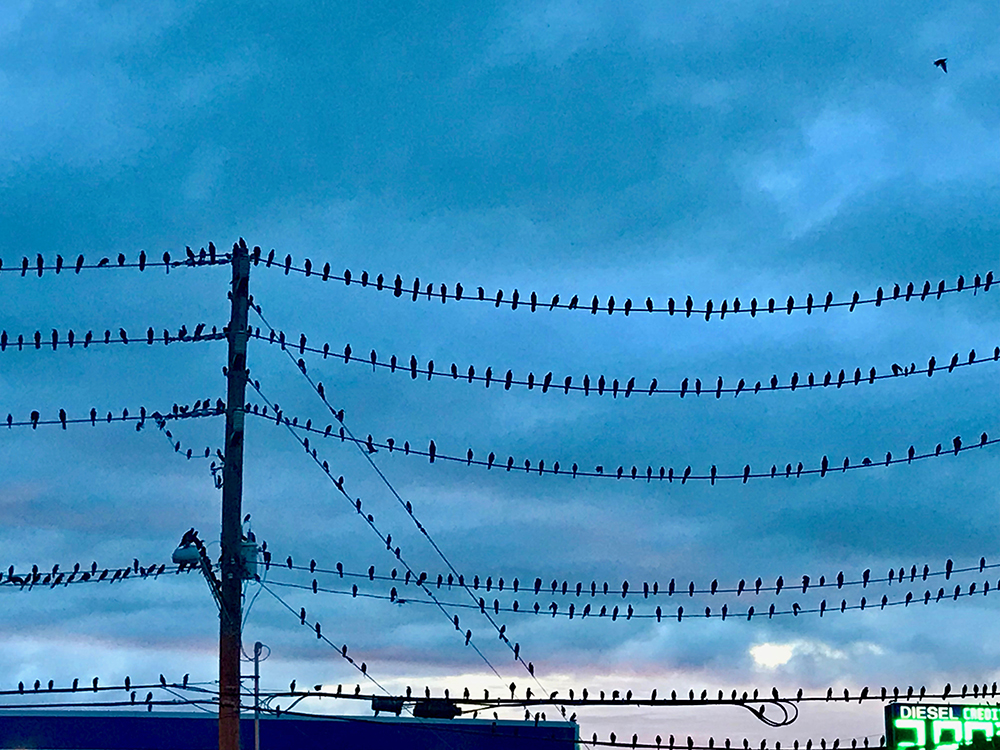 How are there so many bugs in Texas when there are this many birds?  And, not that you could ever starve to death in America, but, Sing A Song of Sixpence, and all that.
And what a bloody racket.
If this is any evidence of what's to come then I can see why I've been invited to go Snipe hunting.
Talking of Birdsong Peace and Quiet
I borrowed somebody's bicycle and decided to go on a bit of a jaunt.  Been quite a few years since I rode a bike but they say you never forget.
Very close to me is a beautiful reservoir/lake – whatever you call your big ponds.  I decided I would ride all the way around it because it didn't look too big.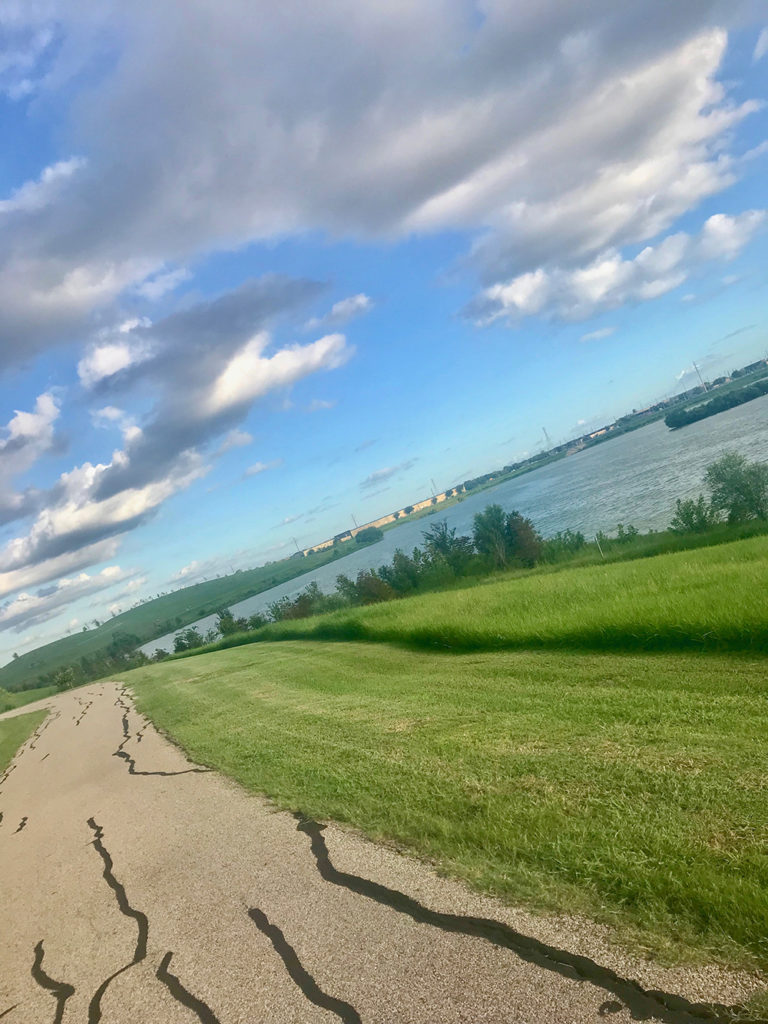 Wrong.
The path weaved around the place like a Grand Prix track and I even got lost at one point.  I don't know how I did this but I managed it in true Jules style.  And nobody told me about this highly relevant piece of information…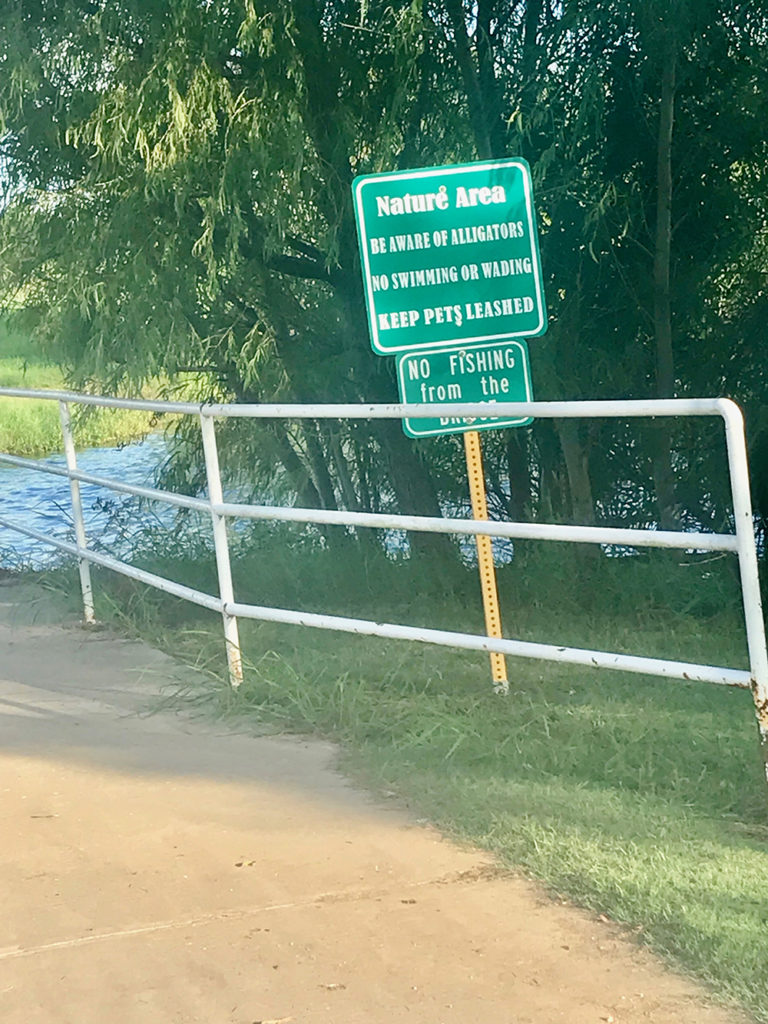 An hour later, dehydrated, sunburnt and still not home, I realised the error in my judgment.  Having pedalled like a lunatic in case I got eaten by swamp dinosaurs, I noticed I could no longer feel the bottom half of my body.   Not kidding.  I jumped off my bike and fell immediately to the floor like a lush on a happy hour bender.  Too much too soon.  I had to walk and hold my bike for the remaining 15 minutes back in fear of permanent paralysis.  The vagina monologues petered out into a whimper.
Once home, and after a bit of a rest and some ibuprofen gel applied liberally to my arse, I decided to stop being a baby and cycle to the supermarket for much-needed provisions.  Can't hurt me anymore if I can't feel it, right?
I took my rucksack and bike lock and off I cycled. Again. Because I'm an idiot.
They say never to shop when you're hungry.  They should also tell you to take a bloody car because all my groceries wouldn't fit in my backpack.  It was rammed solid and made me struggle with vertical hold once on my back. I had to hold a loaf of bread in one hand, a carton of milk in the other and the bike lock around my neck cos they would not fit in no matter how hard I tried.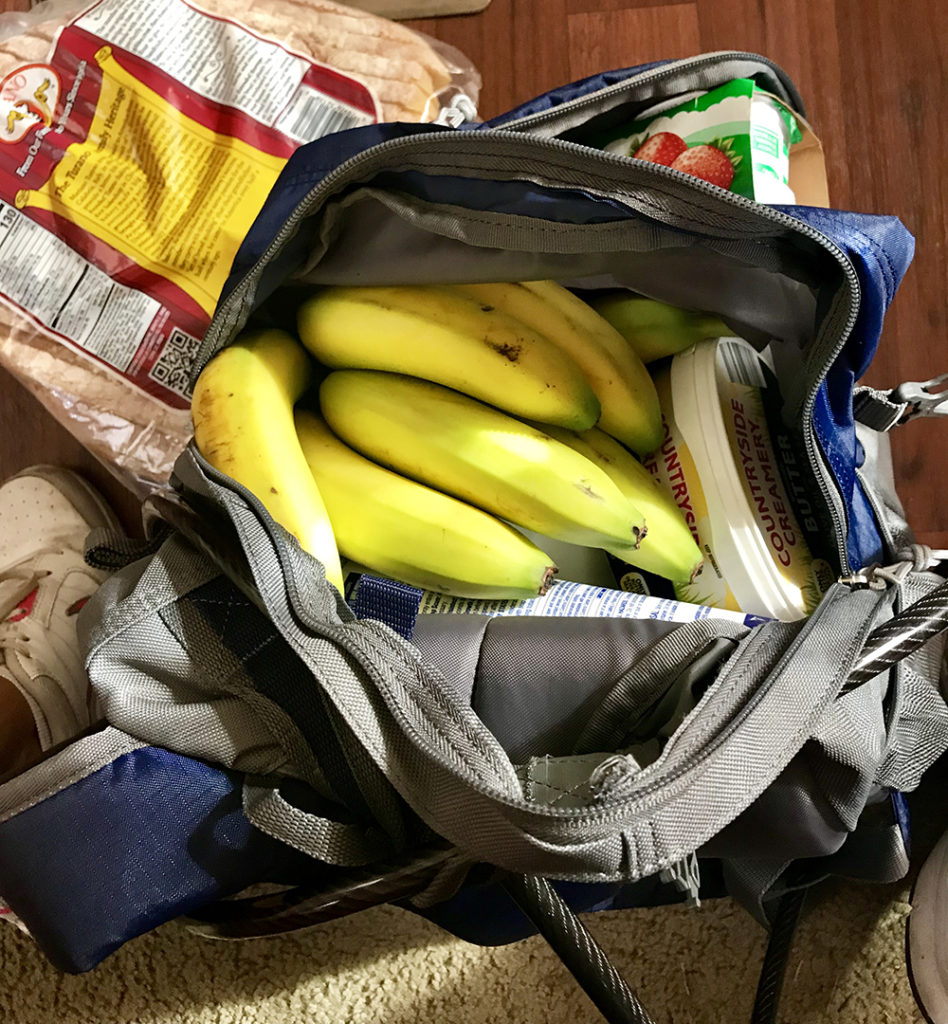 Cycling like this when you haven't ridden for a while takes a bit of skill and we've already established I'm as stupid as they come.  It's even worse when your backside is numb and you can't feel your balance.  I weaved precariously around the road and very nearly toppled over right in front of the yellow school bus full of children who probably can't wait to grow up to be just like me.
It's funny how madness strikes right at the time when it really shouldn't.
In order to get to the nearest gate back into my pad, you have to go down a little bank, cross a little stream and back up the bank.  In my utter wisdom and whilst loaded like a pack mule with heatstroke, I decided I'd be able to jump this on my bike rather than go round the long way.
Result?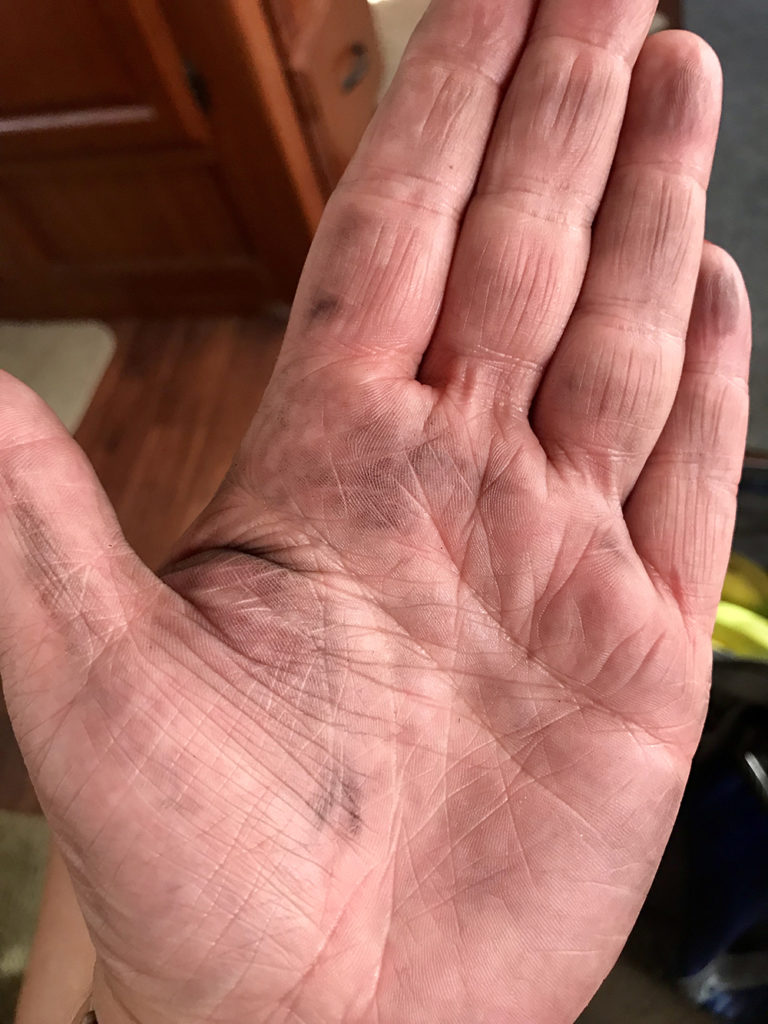 You gotta hand it to me, I'm not afraid of making mistakes and still believe I can jump my bike like a 15-year-old.  Bread everywhere. Milk spilt.  I didn't cry though. Not until I nearly choked on the bike lock around my neck but that was only because I didn't want to die yet.
Ride Baby, Ride!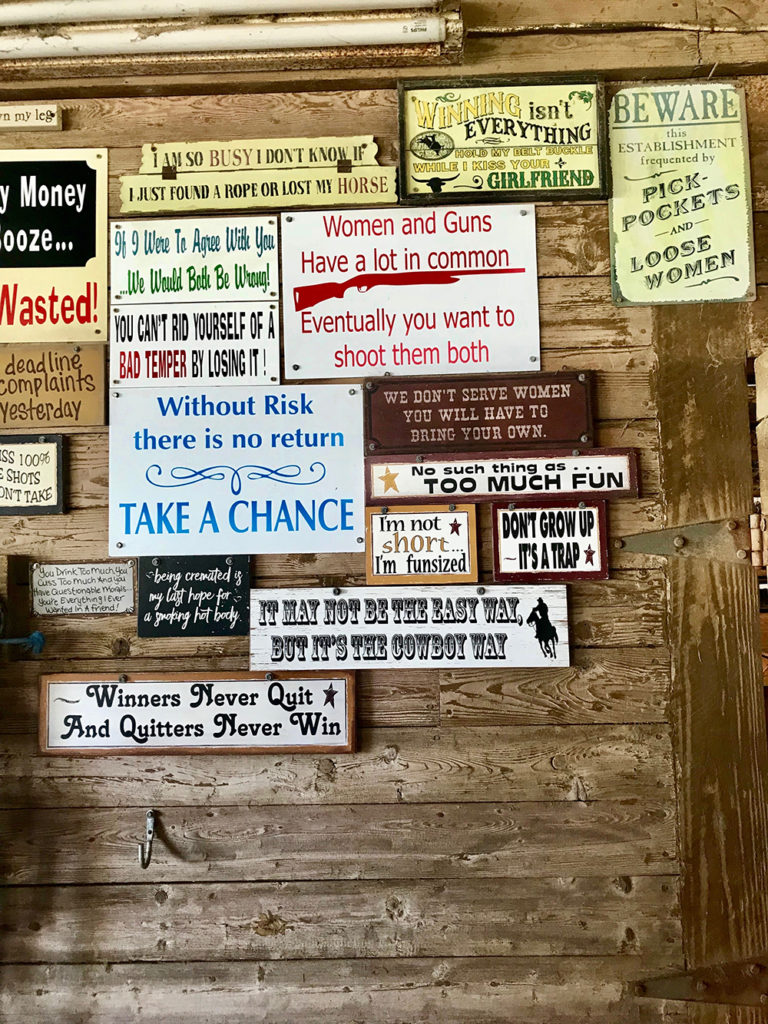 Like the bike incident wasn't enough, I got taken to a professional horse riding lesson.
I was forewarned that the instructor was a grumpy old cowboy who takes no prisoners.
Princess stature holds no truck in this environment.  Hahahaha…yeah, heard that before…bring it…
"I hear you ain't rode a horse so I got yer an 'orse what ain't been rode, let's see how that goes," he said. "It's called 'Killer'"
It's a very interesting experience when you meet your snarky match and somebody has to give…
"You ain't a quitter are ya?  I don't like quitters!" and "I ain't carrying your saddle, princess!"
"Well excuuuuuse me!"
It ended well and nobody got hurt. Miraculous.  I had a marvellous time and I got to ride the best I've ever ridden in my short horse time.  However – Talk about saddle sore!  I could barely sit on the loo without crying like a baby.  Never ride a bike and then a horse on consecutive days.  There's not enough tequila in Texas to cure that pain.
The All American Horse Power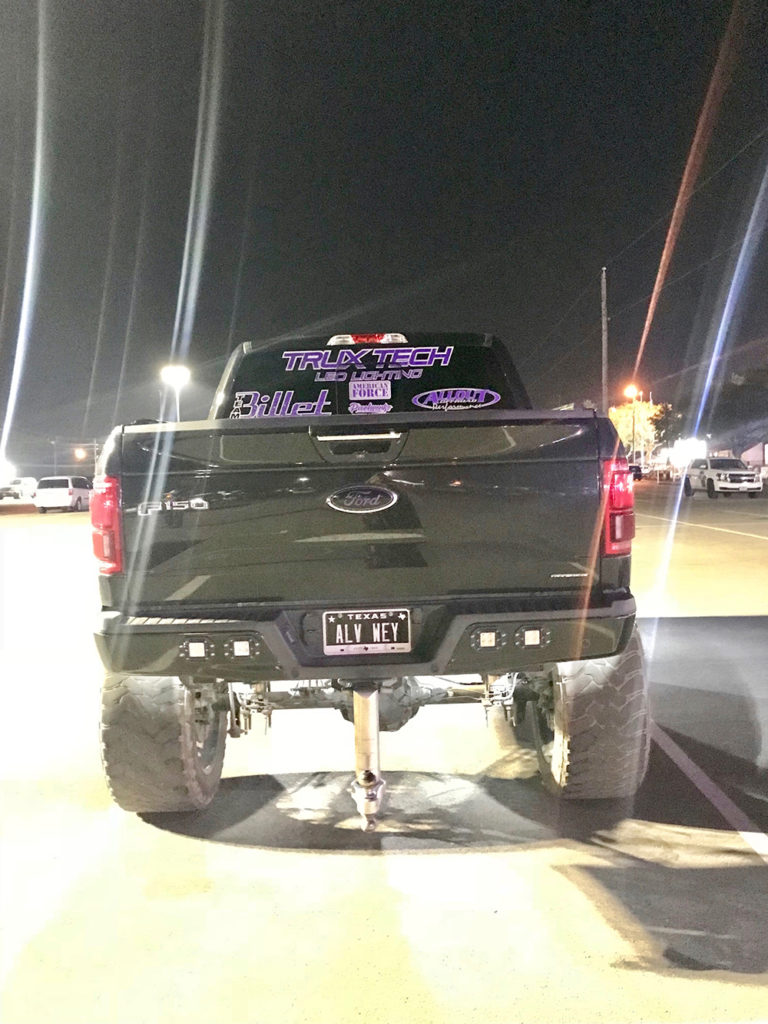 Yeah, baby! Now we're talkin'!  What's not to like about that?
I saw sense.  I saw it in a 5.7 litre pick up truck that roared with throaty gusto into 80 miles an hour in about 3 seconds.  So, I stole it.
No more dropped shopping, traumatising school children and no more chafed to bits, bits.  See?  I'm maturing.