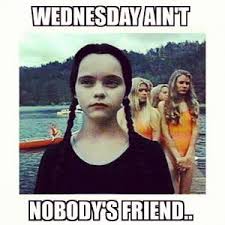 Satirical Snapshots
Brings you ~ Whimsy on a Wednesday.
Because I like alliteration. Because I like whimsy and because…well, I'd rather like to change Wednesdays.
My people have told me that I need to be defined, dedicated and determined. See what I mean about alliteration? Apparently, that's the done thing. I should be consistent. Post on the same day, every week about the same everyday things that I write about except I'm not allowed to call them everyday things anymore. From this point on, it's Satirical Snapshots from the eyes of a British author. Don't try and argue with me on this because I've tried arguing with them to no avail. I'm at the end of my tether. What is a tether?
Four things you'd never hear anybody say about me:
Compliant
Consistent
Conceding (to an argument)
Conventional
And yet…..here I am. Well I'm going to give it my best shot. So, If you need me, Wednesday's the day. I chose Wednesday because I find them ambiguous as a weekday. You don't really know where you are on a Wednesday, do you? Or maybe you do and it's just me. I find you can't really use it as a benchmark or guide because it's just hanging around in the middle like a clinger at a party.
Am I up to schedule on things? Don't know, it's only Wednesday.
Should I go out tonight? What? On a Wednesday?
Is it nearly the weekend? No mate, It's Wednesday.
So, I'm here to turn Wednesday into wild wonderment~ wasteful writing ~ wonderfully weird…. she says with a beaming smile.
Talking of teeth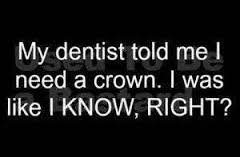 I went to the dentist yesterday.
My dentist is a real bitch but she makes me laugh.  She's Polish.  Ever so blunt.  We had an argument about having X-Rays – It went like this:
"You need X Rays today as well as a check up and clean."
"Why do I?"
"Because you've not had them since 2014."
"So?  Why do I NEED them ?"
"Because there might be something wrong with your teeth."
"But there's not."
"How do you know?"
"Cos I'd have toothache."
"Not necessarily and you need them."
"But I don't want them."
"So you don't care about your health or teeth then?"
"That's not what I said, but I have travelled all over America recently and been through so many X-Ray machines that I don't wish to be over exposed for no reason."
"So you'll take on radiation for pleasure but not for health?'
"I don't like you."
"I don't care."
"How much is it going to rush me?"
"Nothing. All part of the check up."
"Fine.  Take the bloody X Ray."
Guess what? There's nothing wrong with my teeth.
Next week
I will be reporting from the United States of America where I will be sleeping in New Jersey (and trying to avoid terrorists with guns) and I will have been galavanting round NYC eating very big apples (and trying to avoid terrorists with guns) before flying off to Texas (and trying to avoid lunatic lawyers in shopping malls with guns)
A rebel with a cause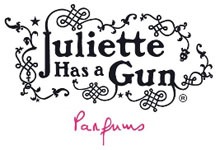 I will be in Merrrica for 2 months and I am going to try and see how easy it is for an alien to buy a firearm. Cos, I think I need one. Just to be on the safe side. And because if some nut job makes a dodgy move I can act all nice and English whilst slipping my gun out of my pocket, thrusting it into their loins and saying, "You're about to find out how true that statement is about English women having your balls for breakfast." And if I can't buy one I'm sure Cowboy Church will give me one.
See you next week. Put it in your diary. Don't be late.