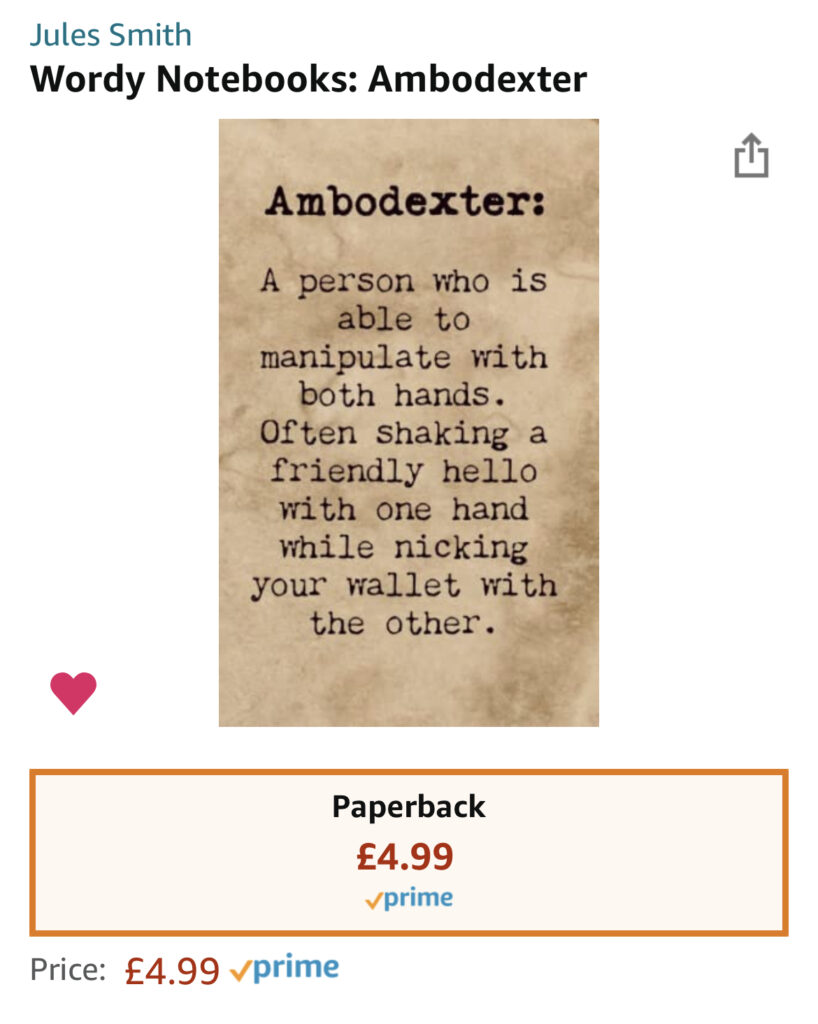 Wordy Notebooks
Don't be an Eedle-Doodle – Show some initiative!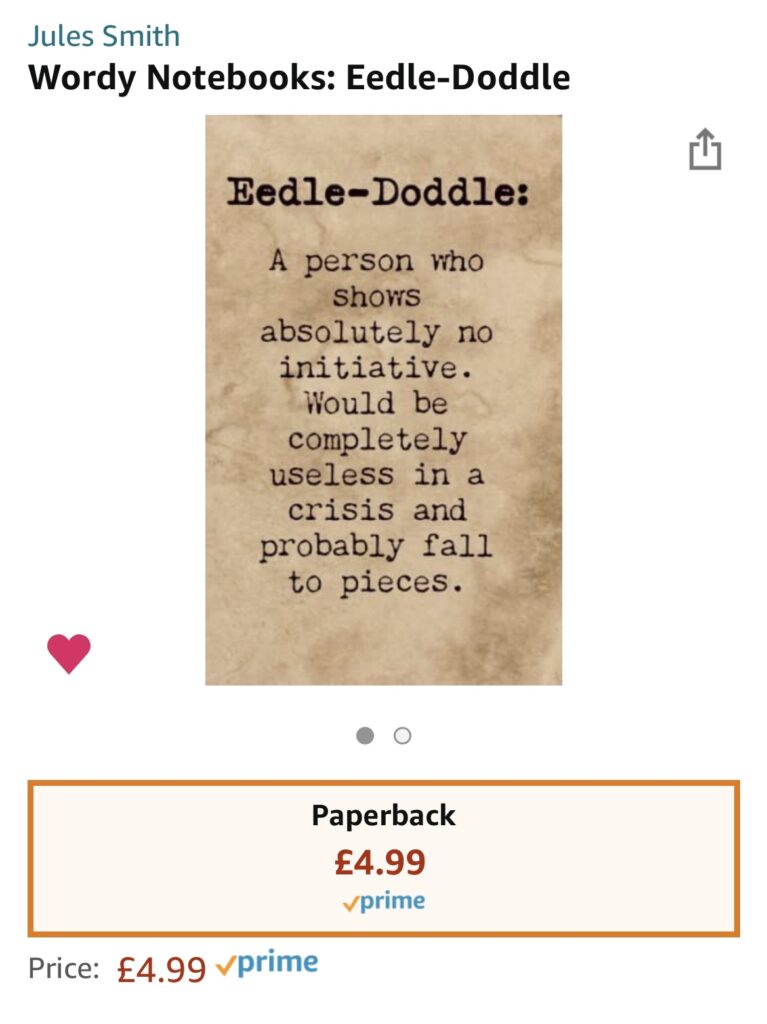 Who doesn't need a notebook? Right. That's exactly what I thought. And, what better than to have an interesting and rather unique notebook that shows you're definitely not a Dulbert!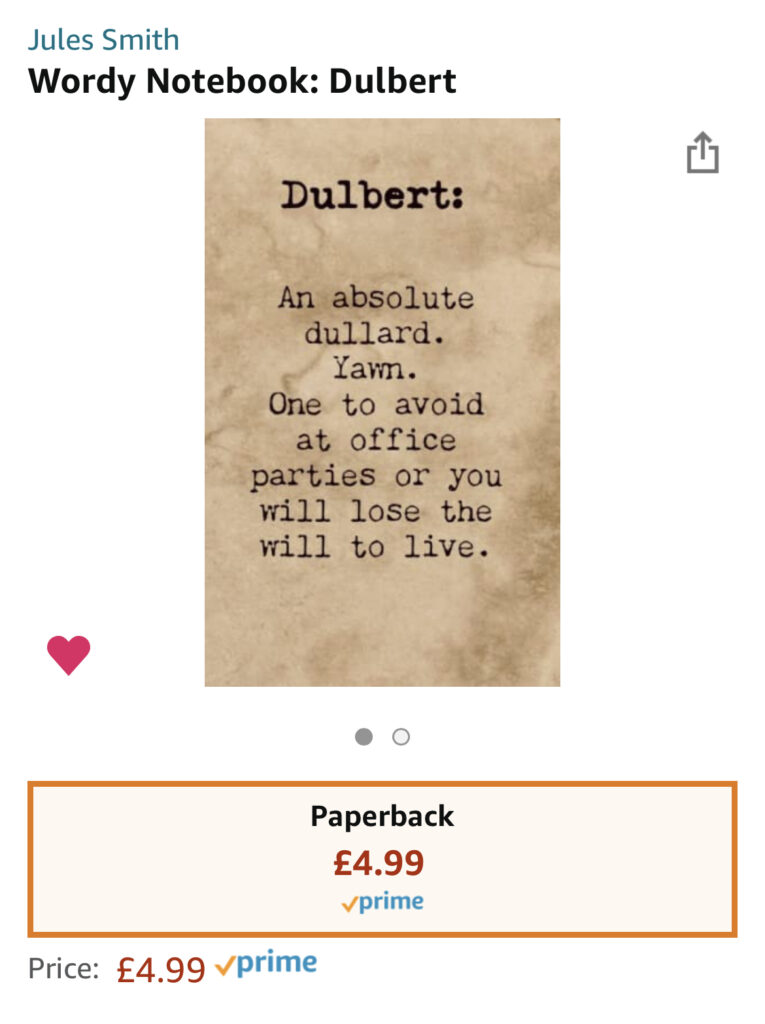 As a lover and collector of notebooks I decided it was high time to make my own. And, as a person of words I came up with this brilliant idea! 
Wordy Notebooks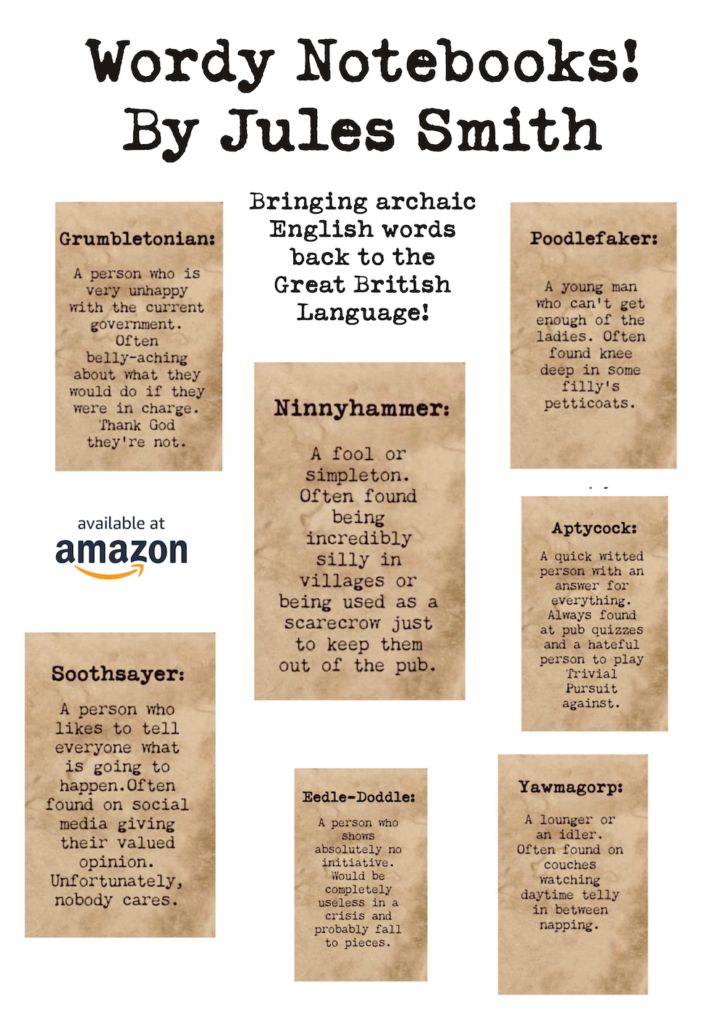 Wordy notebooks bringing archaic English words back into the Great British Language!
There are over 20 to choose from and the selection is growing weekly! 
Wordy Notebooks  are available globally – which means everyone in the world can start talking properly again!
All you have to do is:
Go to Amazon and type in Wordy Notebooks by Jules Smith
Do you know a Doddypoll?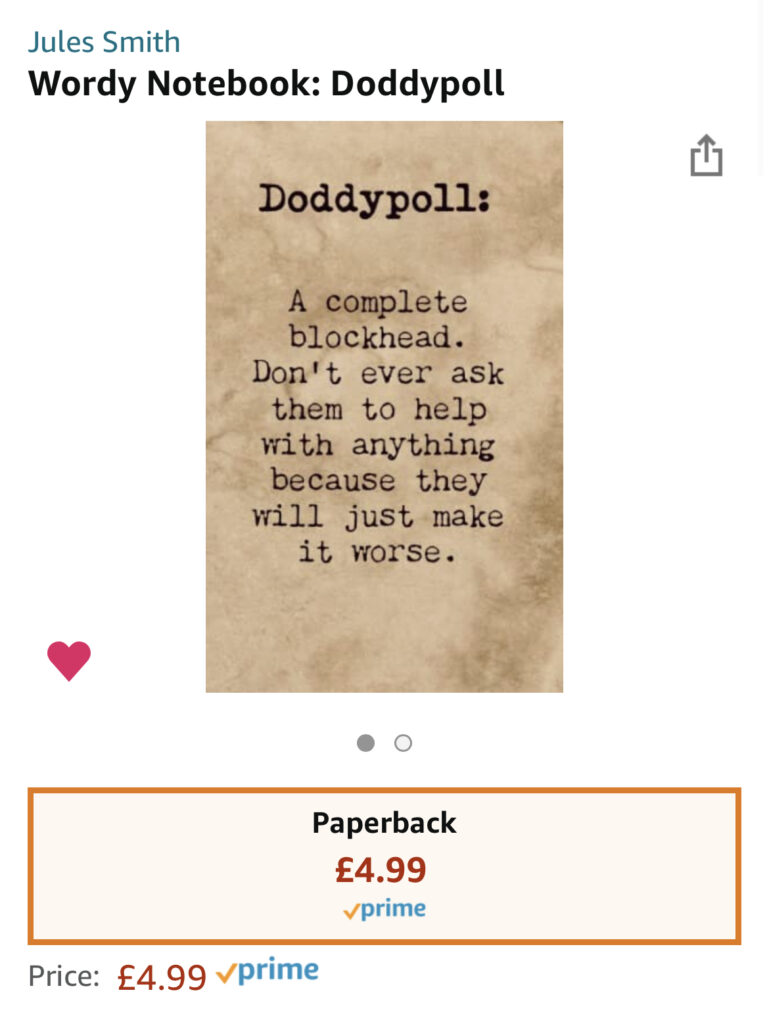 Then give them this notebook and maybe they will start writing things down and become less of an idiot.
Have you a Rawgabbit gossiping in your circles?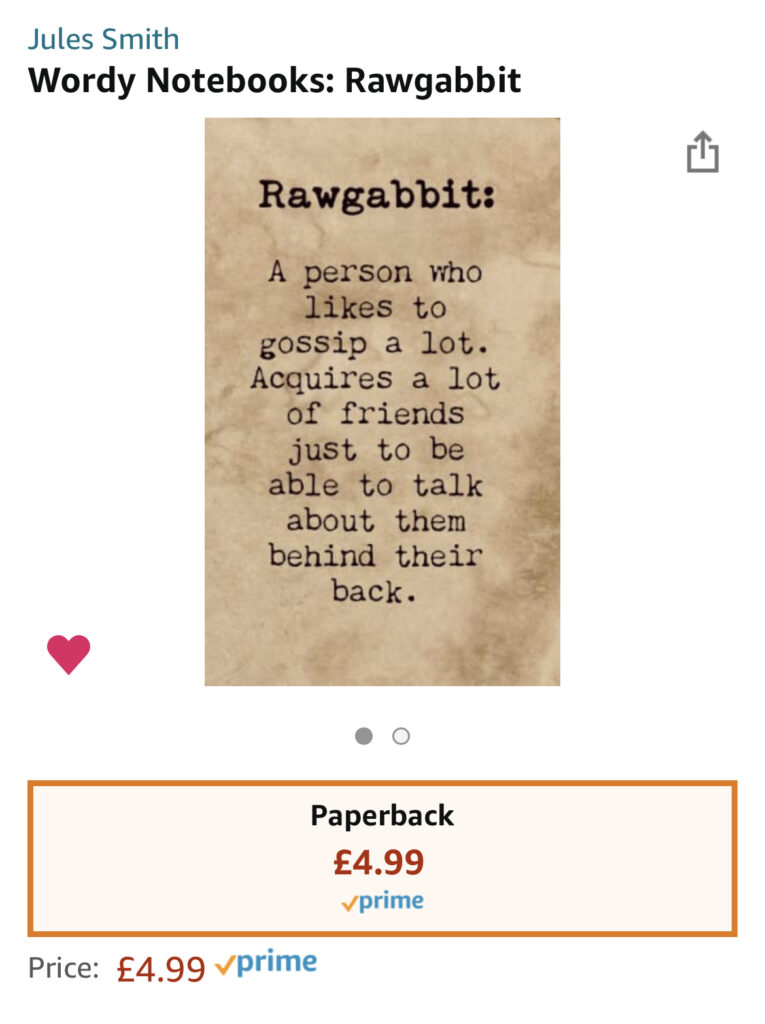 Give them this notebook and then they might have something useful to talk about!
Wordy Notebooks are college-ruled with:
150 lined pages
5×8 inches in size
Soft Matte feel good cover
What are you waiting for? 
Remember to type – Wordy Notebooks by Jules Smith- into Amazon. You're welcome. 
Please spread THE WORD <—- see what I did there…
Wait! There are even more journals by Jules! 
Mind Journals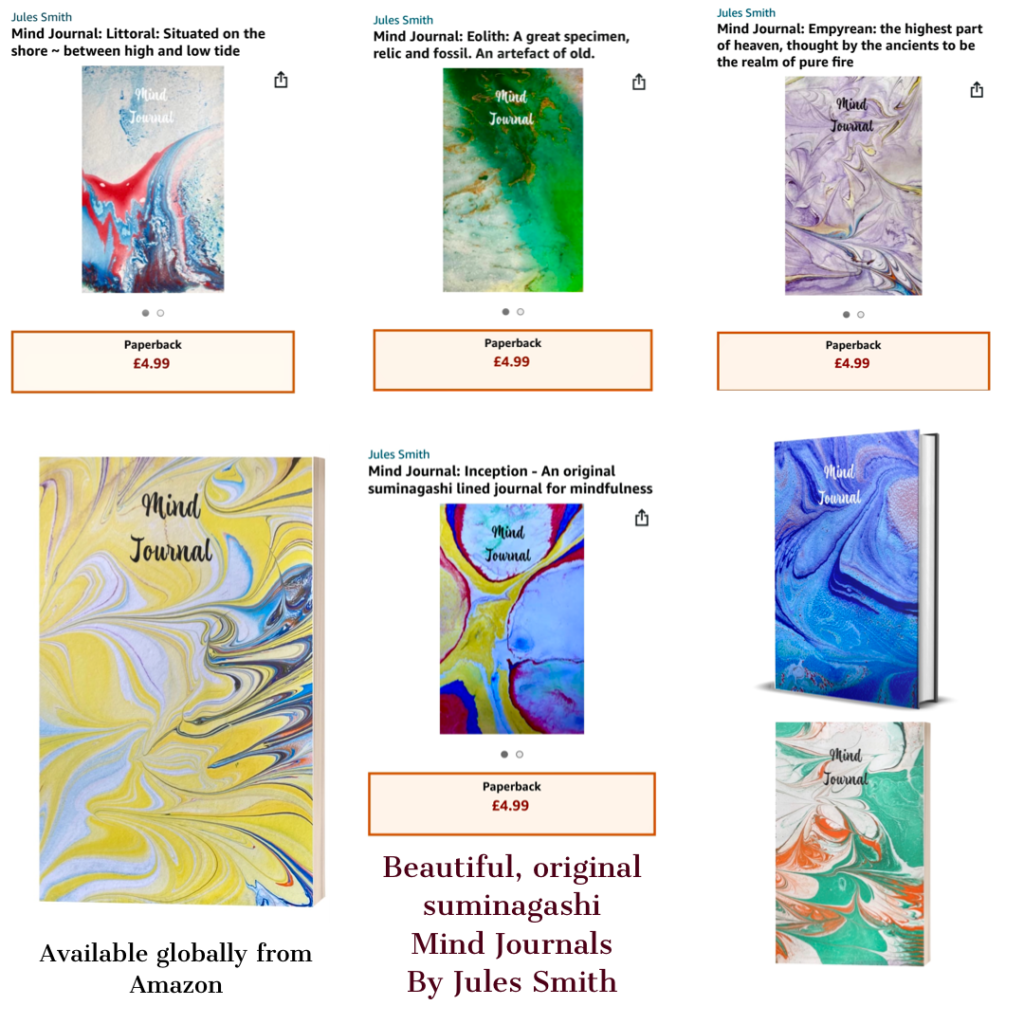 Hue is She?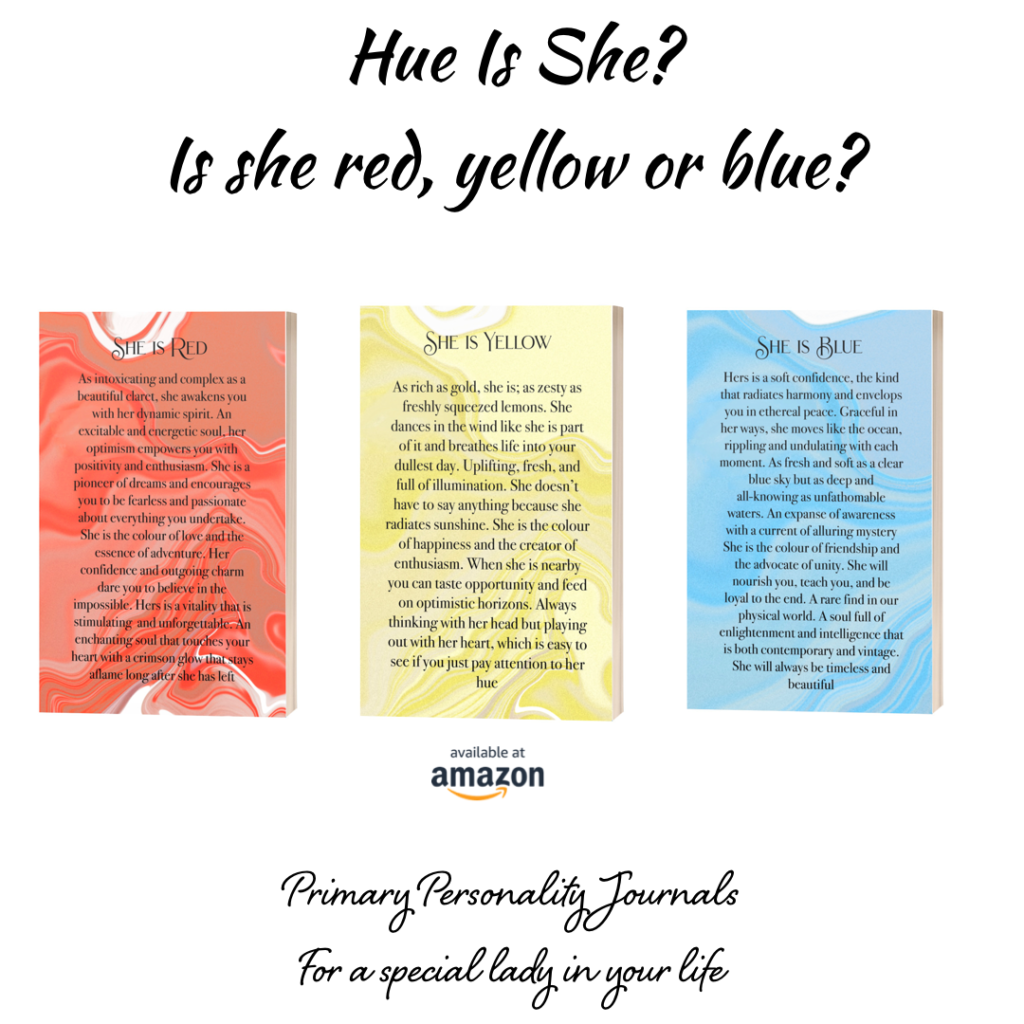 Right, no more of this bafflegab. Thanks for taking note.